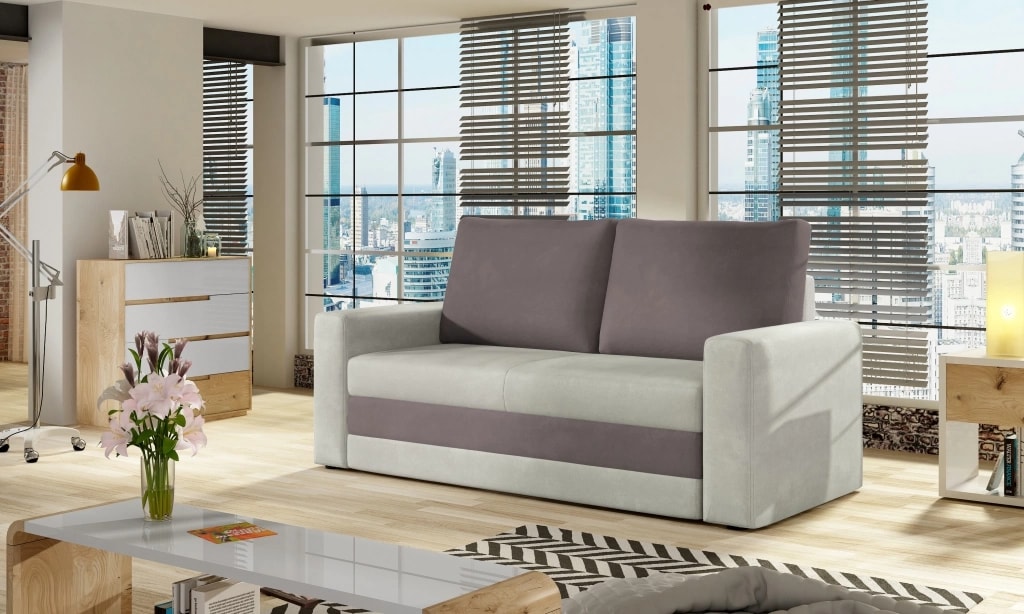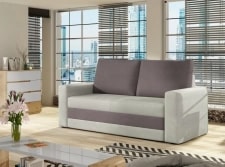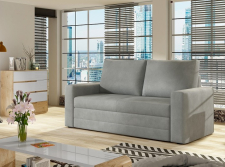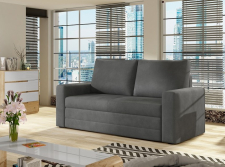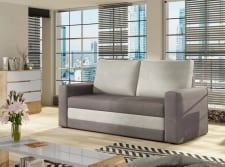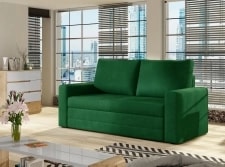 Wave sofa
Do you like convenience? If you are looking to fit out your living room with something comfortable and spacious enough for a healthy dose of relaxation, then the Wave sofa might be the answer.
Wave sofa: comfort in an innovative package
Simple, universal furniture forms have become incessantly popular with those looking for long-lasting, highly functional products. The Wave sofa is perfect for large living rooms and small studios. Measuring 160x90x90 cm, the sofa can be used in any arrangement required by the design of your room without compromising the superior comfort you desire. This is a benefit of the compliance of the T25 foam and the ergonomic profile of the backrest, padded additionally with large, soft cushions. The Wave is a sleeper sofa. In the folded-out configuration, the sofa forms a 200x125 cm bed. The slide-out bottom part with the removable seat cushion and flip-back backrest make conversion into a bed very easy.

Wave furniture: a perfect choice for modern interior styles
Wave is simple in design, making it perfect for modern interiors, Scandinavian-themes and loft settings. The nubuck leather upholstery is incredibly soft and pleasant to the touch. To add variety to the monotone colour, the cushions are in contrasting tones with a likewise band along the bottom part. The colour pattern options easily make the Wave sofa a harmonious centrepiece for your room.
Lounge furniture should be the essence of comfort. If you are looking for a sofa to make relaxing at home very personal and unique, Wave is simply perfect in this role with its superior levels of comfort and easy conversion into a bed, should you need one.
Profiled backrest
Wide cushions
Sleeper sofa
Available in different colour matches
Sofa bed width: 160 cm
Sofa bed depth: 90 cm
Sofa height w/o cushions: 82 cm
Sofa height w/cushions: 90 cm
Seat cushion depth: 50 cm
Seat cushion height: 42 cm
Sleeping surface: 125x200 cm