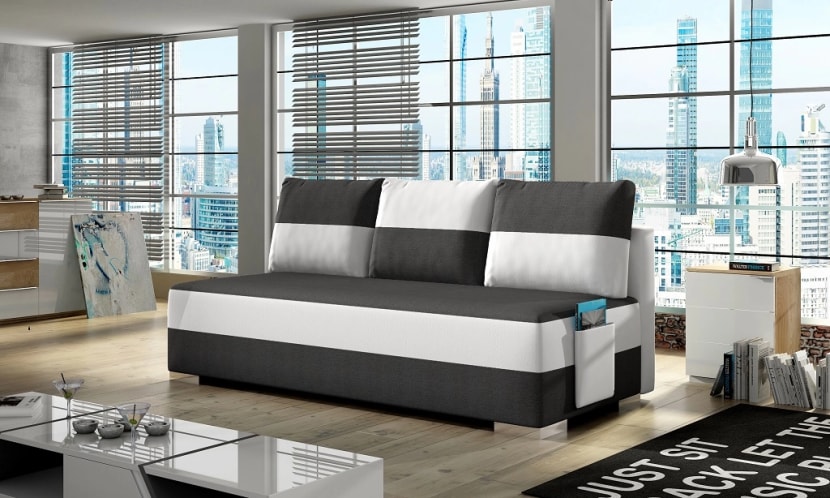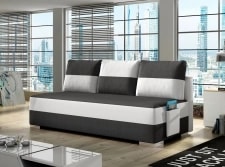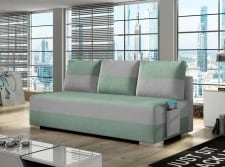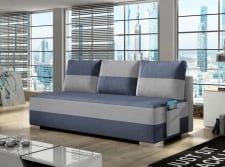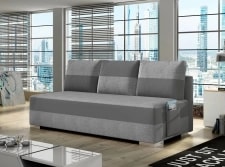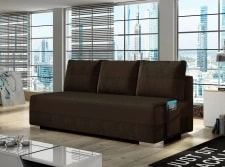 Atila sofa
Demanding the best in comfort while relaxing in the privacy of home? The Atila sofa is here for you.
Atila sofa: fashionable design with attractive features
If you are looking for a modern-styled sofa with a simple construction and a unique decorative trim, Atila is simply the best. The rectangular lines envelop a robust structure, to form an original design. The Atila sofa is available in two contrasting colours. The stripe crossing the sides and the backrest gives the Atila a unique look, along with its big cushions that immensely improve comfort for the back. An innovative feature is the single pocket on one side. You can keep small items there, such as newspapers, magazines, or a book you are reading. A small convenience that makes your rest very special.
Atila furniture: good rest guaranteed
Having the right place to relax is essential for any home. Available in the 200x95x90 cm format, Atila is very inviting for easy lounging. The top highlight in comfort and convenience is that it is convertible into a 200x140 cm bed. The DL folding mechanism makes it very easy to create a bed for the night There is also a spacious bedlinen storage available. The Bonnell springs and T25 foam provide good, healthy conformity for the body, day and night. The upholstery is pleasant to the touch, stain-resistant and does not wear out easily, placing the Atila sofa very high in the rankings of upholstered furniture.
If you want to enjoy a splendid, comfy and convertible sleeper sofa, choose Atila, a great showpiece for minimalist, modern, and New York-styled rooms.
Wide cushions
One side pocket
Sleeper sofa
Spacious bedlinen storage
Available in a wide selection of colours
Sofa bed width: 200 cm
Sofa bed depth: 92 cm
Sofa height w/o cushions: 73 cm
Sofa height w/cushions: 83 cm
Seat cushion depth: 50 cm
Seat cushion height: 45 cm
Sleeping surface: 200x140 cm