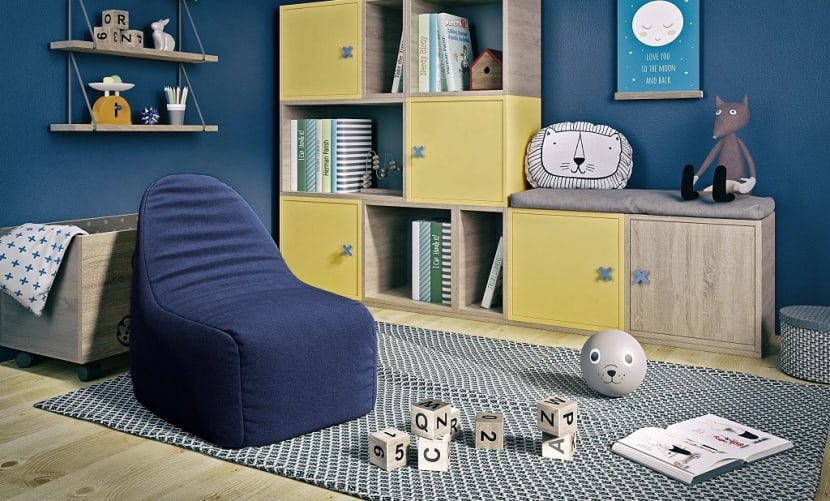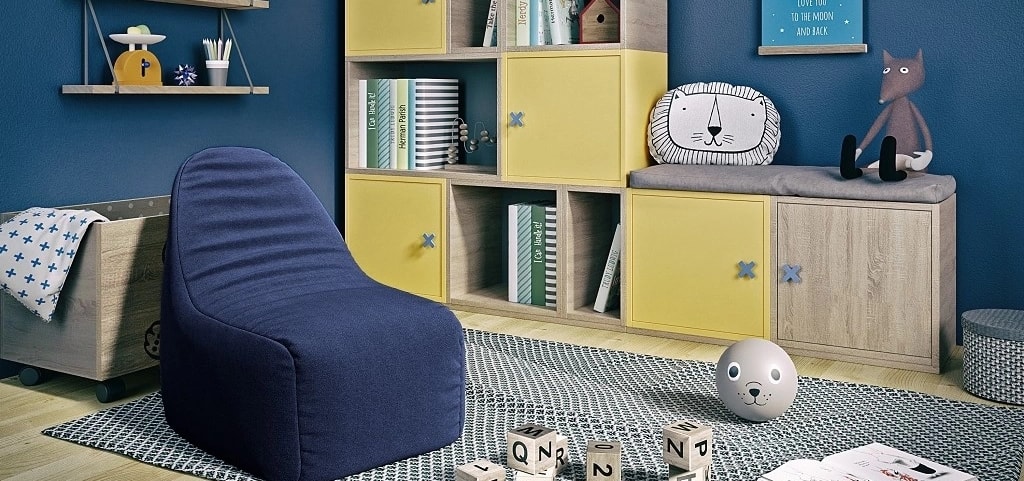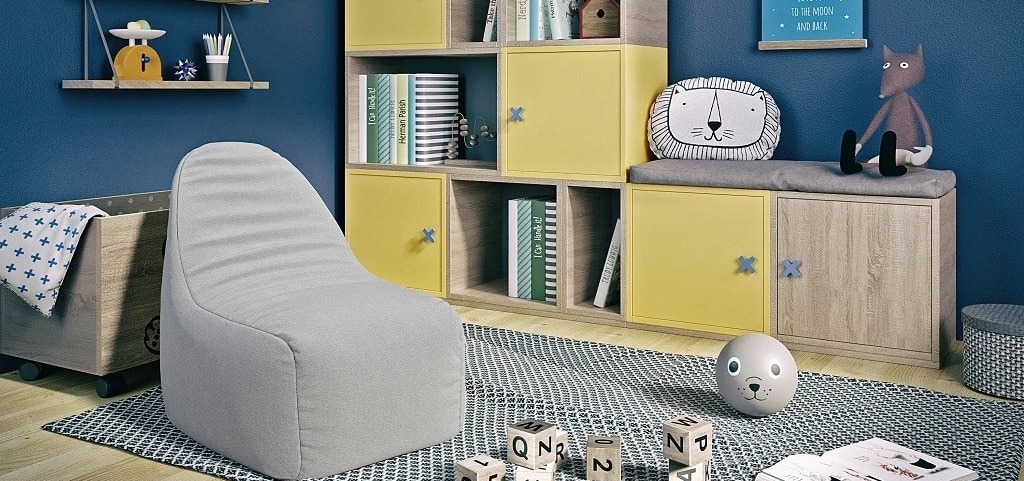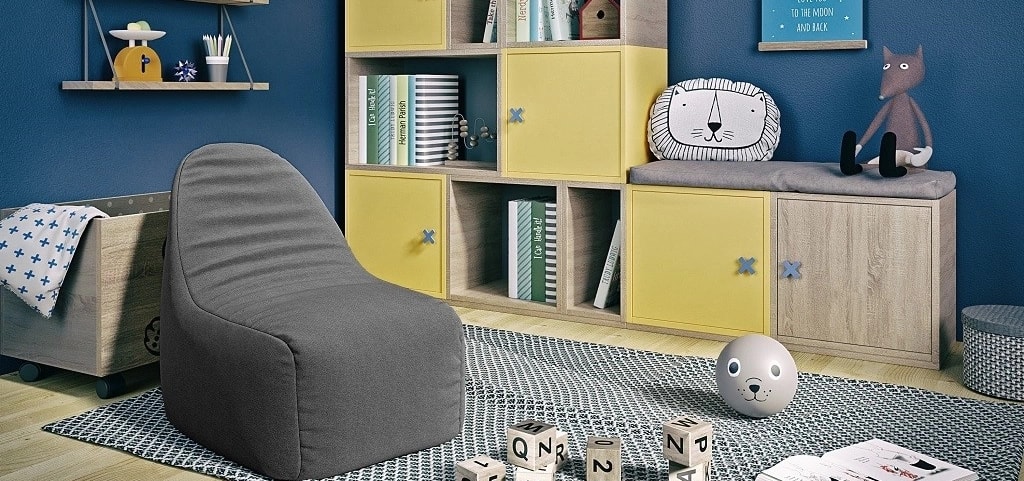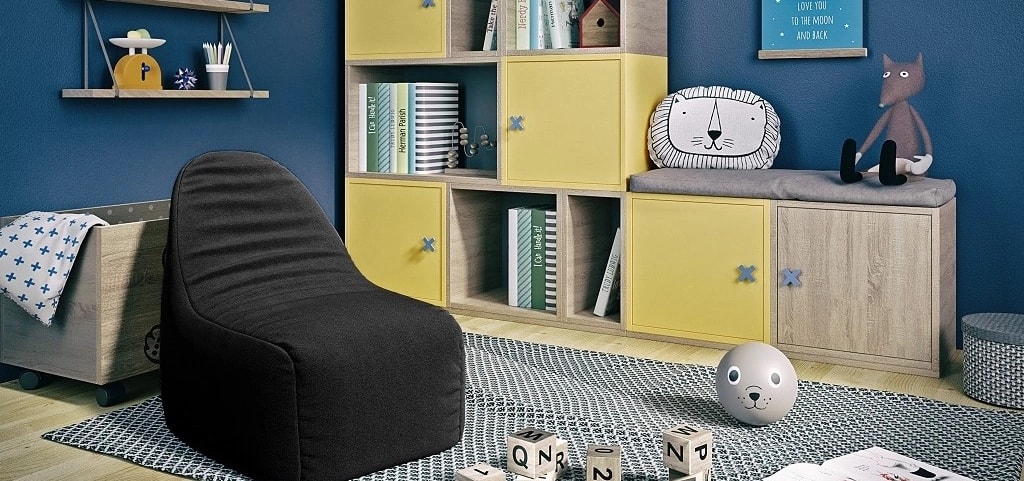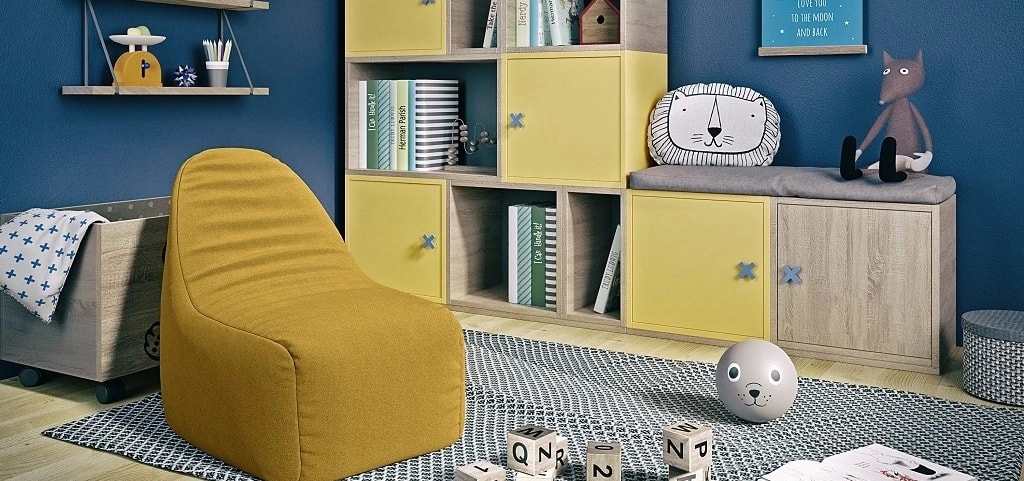 Dario Pouffe
A decorative accessory, an additional seat, and even one more component for children's play. A pouffe for children opens up many possibilities when it comes to finishing the decoration of a children's bedroom, because we can include it as an additional or main component in the play and relaxation area, together with a bookshelf or a bookcase. Place our Dario pouffe in the children's room and enjoy its soft and pleasant upholstery, which gives our children extra comfort and convenience that we all love. You can choose from 5 colours of the upholstery - from fashionable and always matching grey, through mustard and navy blue, ending with black - something good for everyone.

Dario Pouffe - almost like in the cinema
Our padded pouffe is the perfect bedroom decor for female and male teens. Bigger and smaller children will also love cuddling up to the Dario pouffe and reading or playing games while sitting on this comfortable pouffe. In urgent situations, you can use the Dario pouffe as an additional floor seat for adults or as a cushion for comfortable back support. All this thanks to the dimensions of the Dario pouffe: 60x90x80 centimetres. It will fit in many corners of the apartment, but it can also become the central hero of the room. Filled with EPS foam, it is very convenient and comfortable. What could be more fun than a Netflix marathon while sitting on our Dario pouffe? More comfortably than in the cinema, check it out!
EPS foam filling
Original shape
Available in 5 colours of upholstery
Covered with good quality upholstery
Product width: 60 cm
Product depth: 90 cm
Product height: 80 cm
Seat height: 60 cm
Seat depth: 60 cm
Backrest height: 80 cm
Net weight: 5 kg
Gross weight: 7 kg
similar products - Pouffe