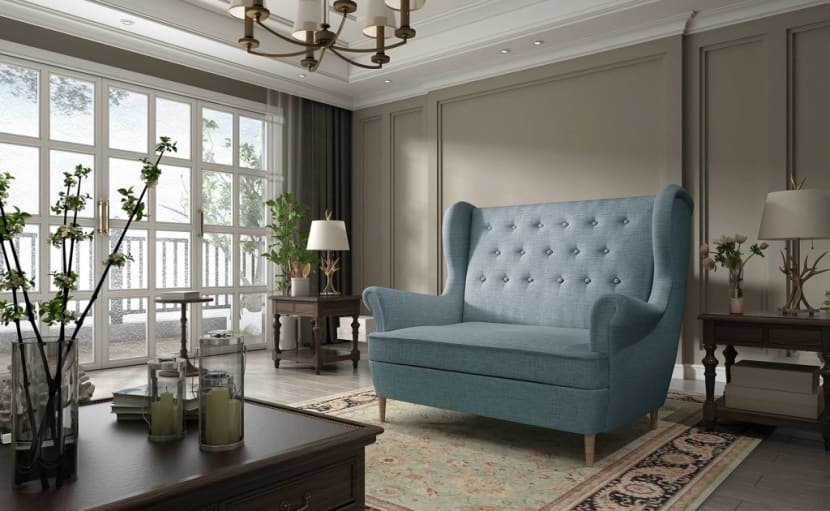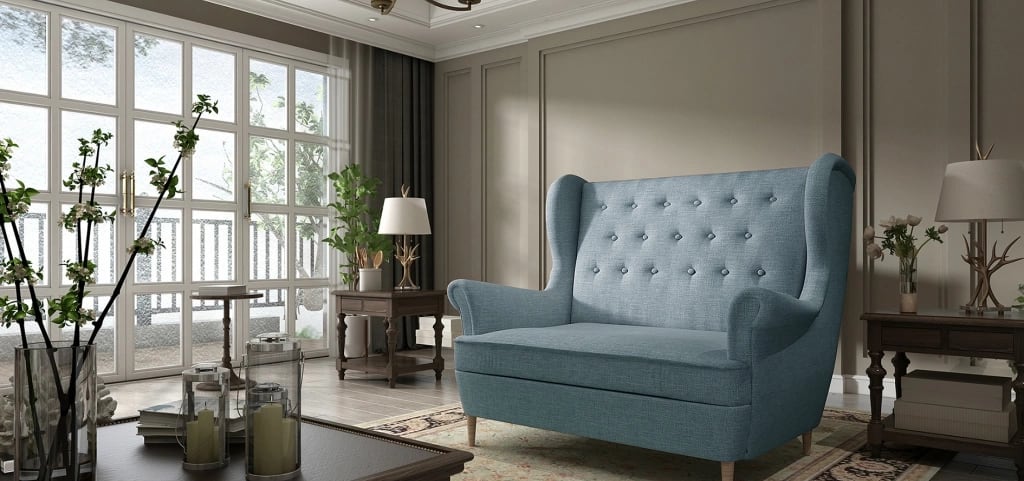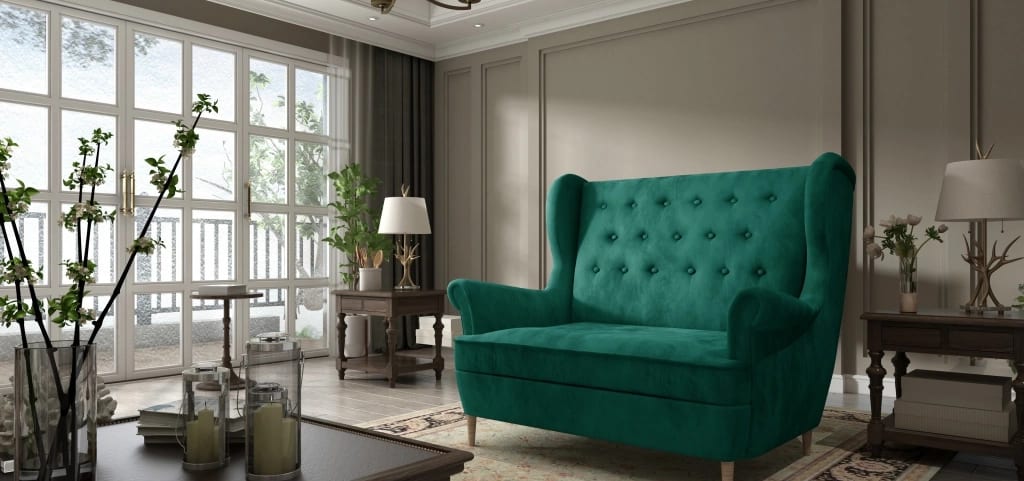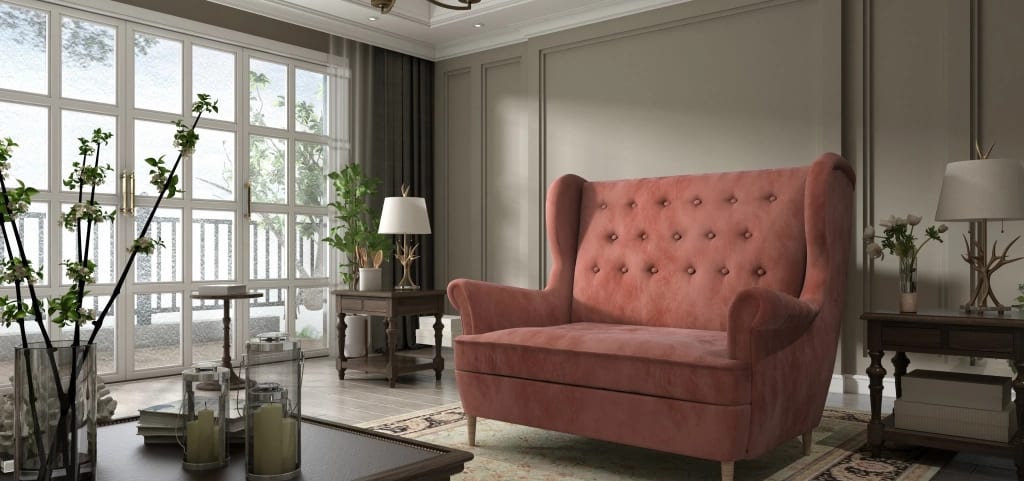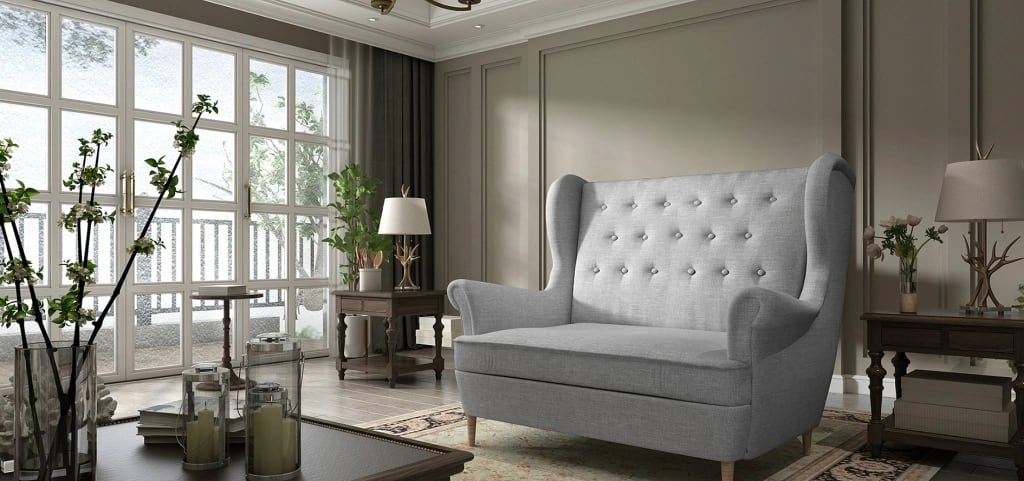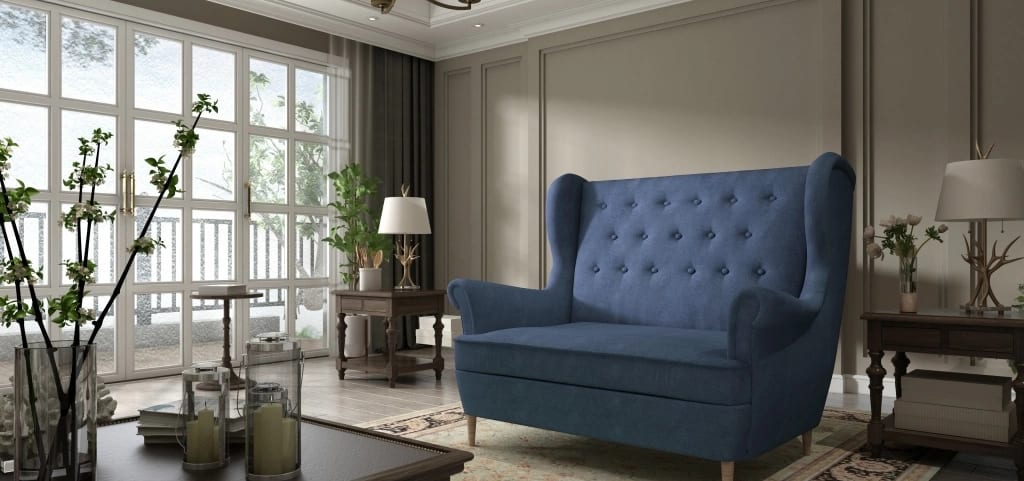 Aros sofa
Do you love beautiful interiors and stylish furniture that are perfect eye-catchers? Then you will be delighted with the Aros sofa, a great option to consider for your living room.
Aros sofas: built to perfection
Retro-styled interiors are designed for elegant relaxation, and are very tasteful. Furniture is important to the style, which must enchant through its form and decorative accents. If you want a retro-styled living room or home office, then Aros is the perfect and original choice. Resembling a stylish club chair, this wingback-inspired sofa with its tufted upholstery sits on tall, turned wooden legs finished off by tall arms. Measuring some 150x90x103 cm, there is plenty of space available for relaxing in comfort. The seat cushion has been designed for comfort, a combination of continuous springs and T30 foam to endow it with resilience and resistance to unsightly dimples over long use.

Aros furniture: a perfect choice for stylish ambiance
The design of this sofa has been perfected through extraordinary attention to every detail, down to the quality of the stitching and the lines of the legs. Adding to the unique appearance is the high-quality upholstery. There is more than one fabric colour to choose from, allowing the Aros sofa to blend with the style of the space, making it a showpiece. Available in bottle green, fuchsia, off-pink, and a mustard tone, the Aros is a popular choice for modern, pepped up interior designs which fuse different styles. Also available in classic tones, such as grey, making it a great choice for anyone who loves high-value design in subdued colours.
If you love retro and are seeking a way of making your living area the centre of your home, the Aros sofa is the perfect choice.
Decorative stitching and tufting
Tall legs of turned wood
Tall arms
Many colour options
Sofa bed width: 150 cm
Sofa bed depth: 90 cm
Sofa bed height: 103 cm
Seat cushion depth: 55 cm
Seat cushion height: 42 cm
similar products - Sofas