Elsher Grey living room rug 80x150cm
back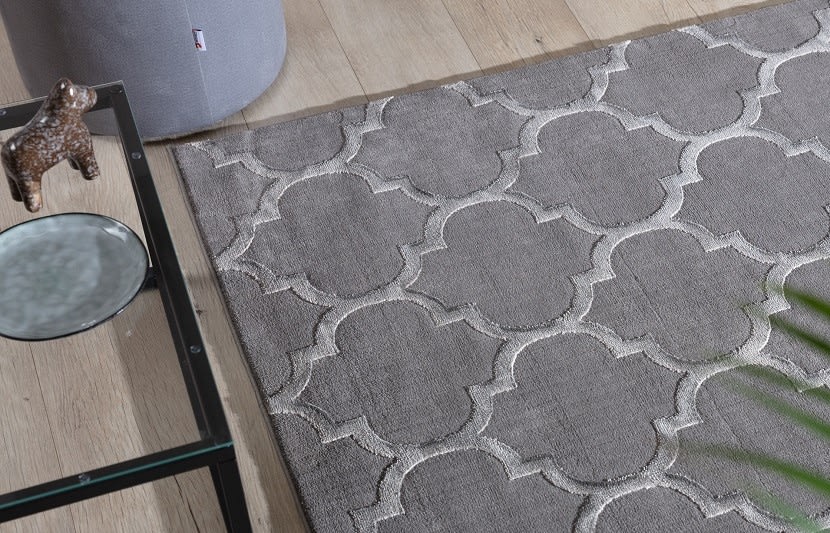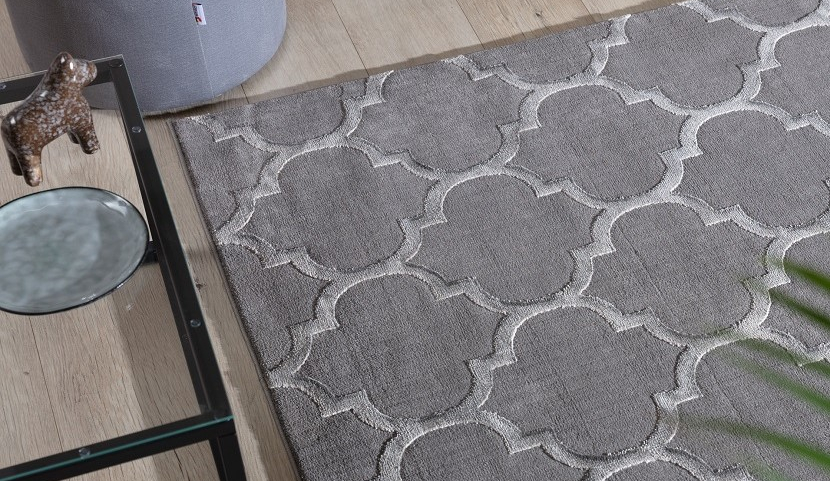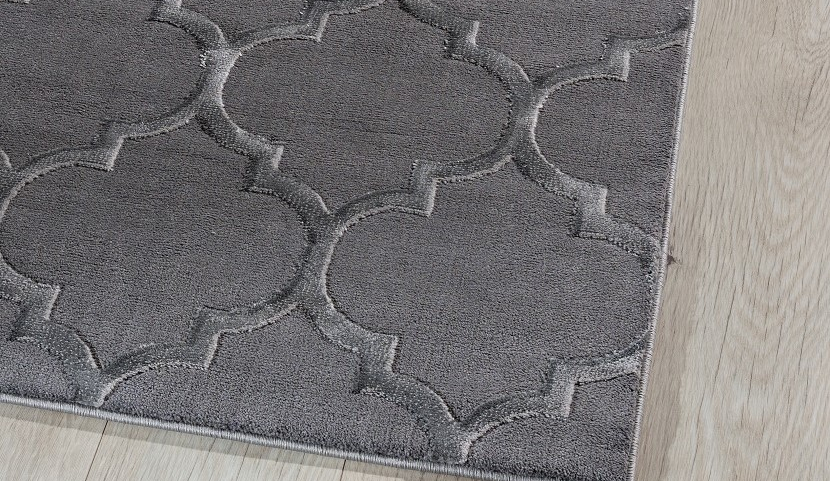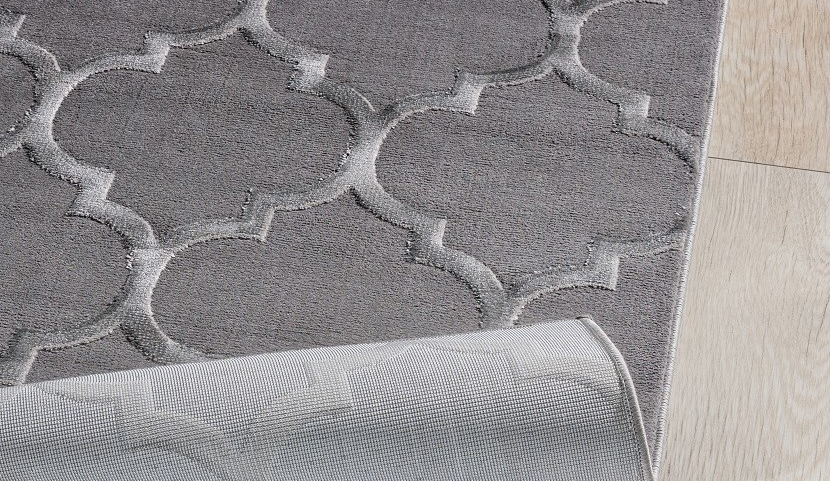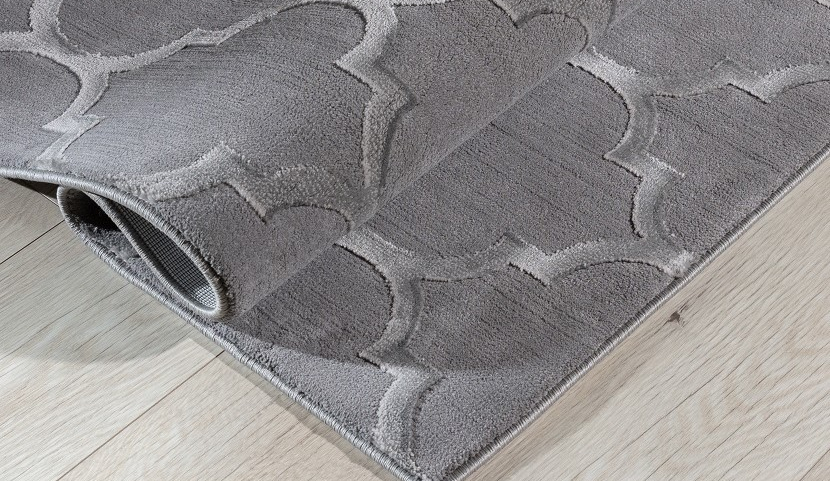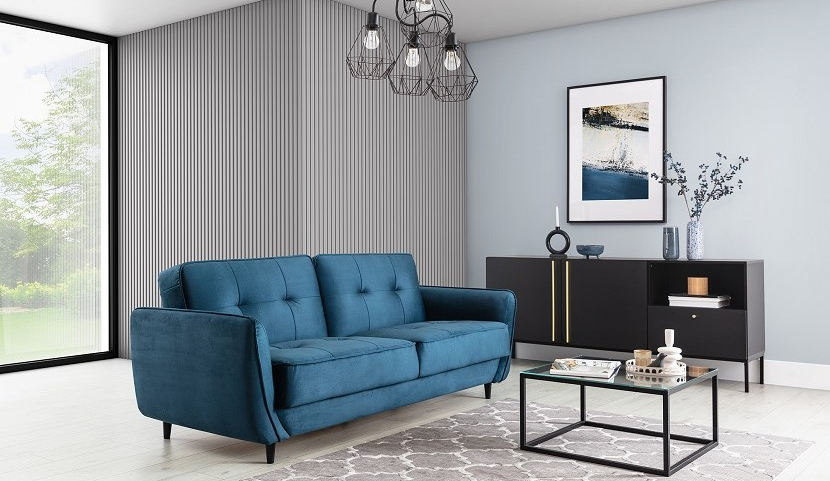 Elsher Grey modern rug
Do you love accessories with a subtle, yet eye-catching character? Then, you will absolutely love the Elsher Grey carpets for the living room! These products are not just well made, but are also proud of their really sophisticated design straight from the hot Morocco.

Elsher Grey living room grey rug: geometrical shapes of Morocco
Modern Elsher Grey rugs are inspired by Moroccan design. That is why on their surface you can find four-leaf clover, characteristic for the local region. The subtle, silvery-grey color has been diversified here by the presence of a line typical of Eastern ornamentation. No wonder that the product - although subtle - will beautifully enliven its surroundings.
Modern Elsher Grey living room rugs are a recipe for an aesthetic composition. All you really need is to place the item in the central part of your living room to designate a relaxation zone in it. By the way, this procedure will let you visually divide the space of a large living room into smaller, more friendly sections.
Place a coffee table on the soft carpet, gently slide a sofa over it and add a pouffe or armchair, that's it. This way, you will make sure that your loved ones will have comfort while spending their time together.

Elsher Grey bedroom rug, choosing the right carpet just for you
Elsher Grey bedroom rugs are made of synthetic yarn. A blend of polyester and polypropylene makes the rugs extremely durable and resistant to mechanical damage. In addition, their soft surface has gained considerable elasticity. Thanks to this, after use, it will quickly return to its original shape.
What about dirt? Also in this case, our room rugs work perfectly! Synthetic fleece does not absorb dirt, and you can remove any lint and stains with a carpet shampoo or even a vacuum cleaner. Don't let such little things ruin your day: interior design with Elsher Grey will always look neat and clean!
• The product is made of a combination of polyester and polypropylene using modern weaving techniques. Thanks to this, it is pleasant to the touch, as well as resistant to damage and distortion,
• resistant to abrasion, so it is suitable for frequently used rooms,
• shows anti-electrostatic properties, which means that it does not attract dust,
• easy to care for and keep clean – it's enough to run over the surface with a vacuum cleaner,
• perfect for allergy sufferers: artificial fibers are insensitive to attacks by moths and other harmful microorganisms,
• Jute bottom is durable and looks beautiful,
• surface decorated with an abstract, modern pattern in line with current trends,
• sewn edges do not fray,
• a perfect complement to the living room, bedroom, dining room and even a children's room,
• perfectly matches the furniture from the ELTAP offer
• Rug length: 150 cm,
• Rug width: 80 cm,
• Rug height: 12 mm,
• Rug weight: 3,12 kg,
• Rug grammage: 2600 g/m2,
• Material: polyester and polypropylene
• Underside: jute.