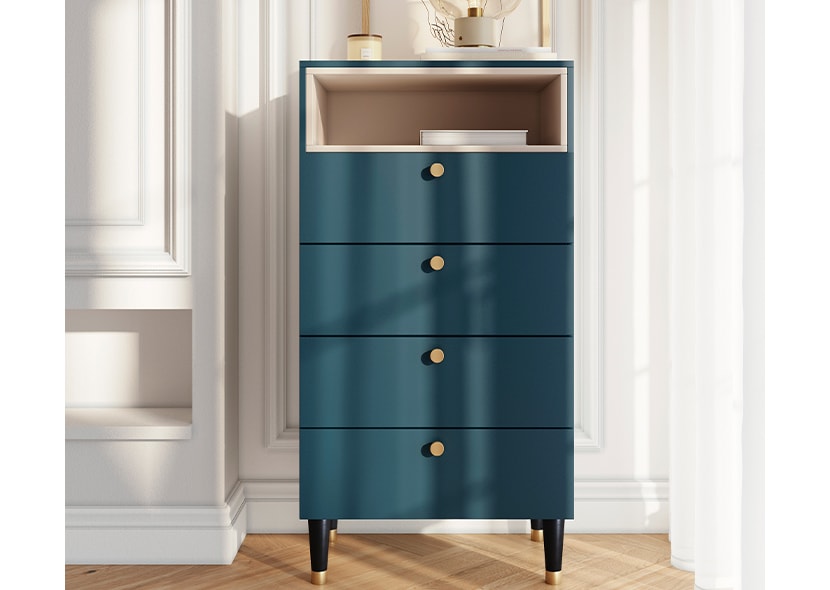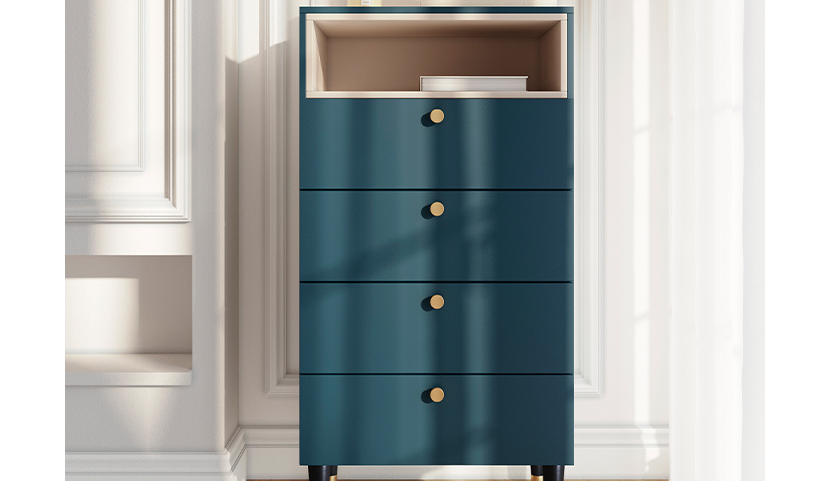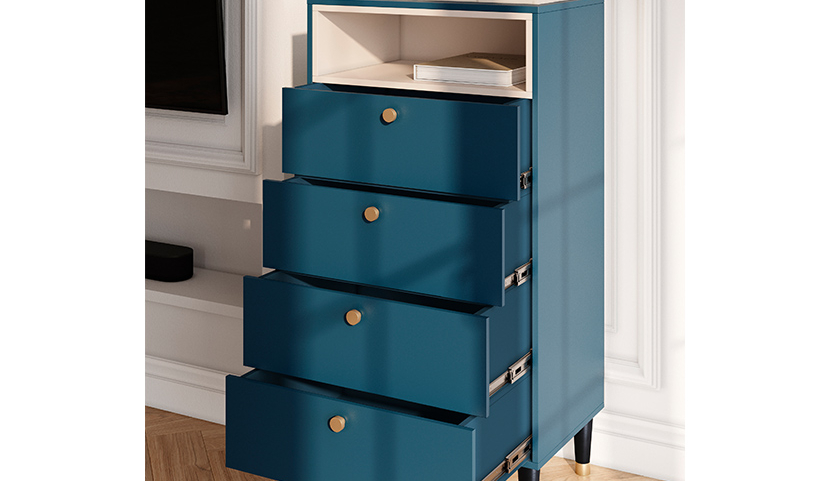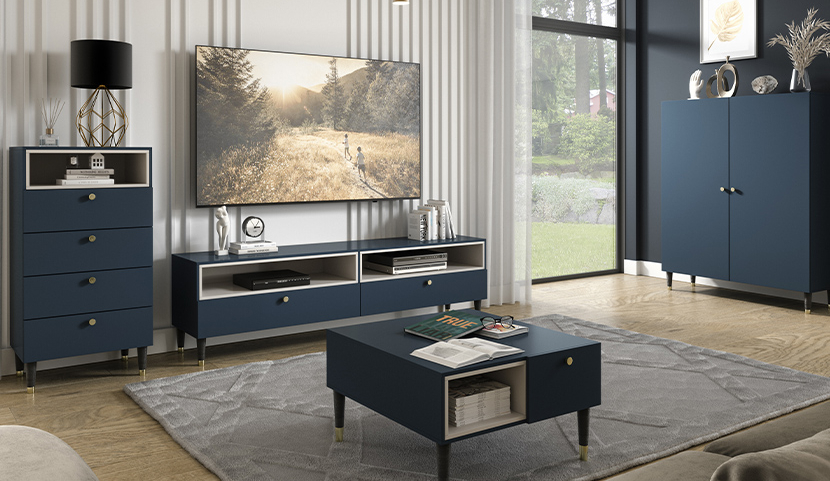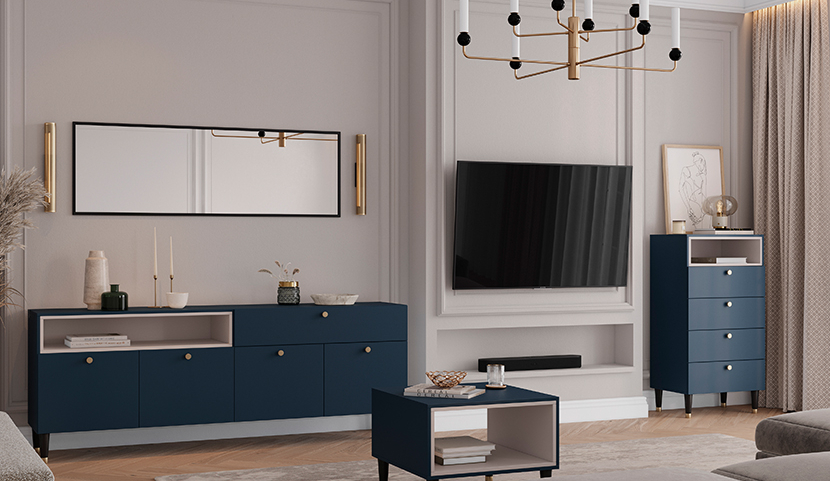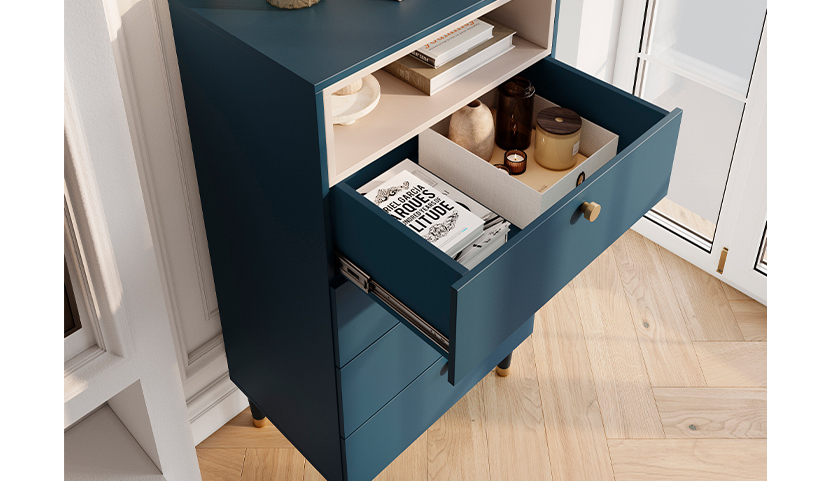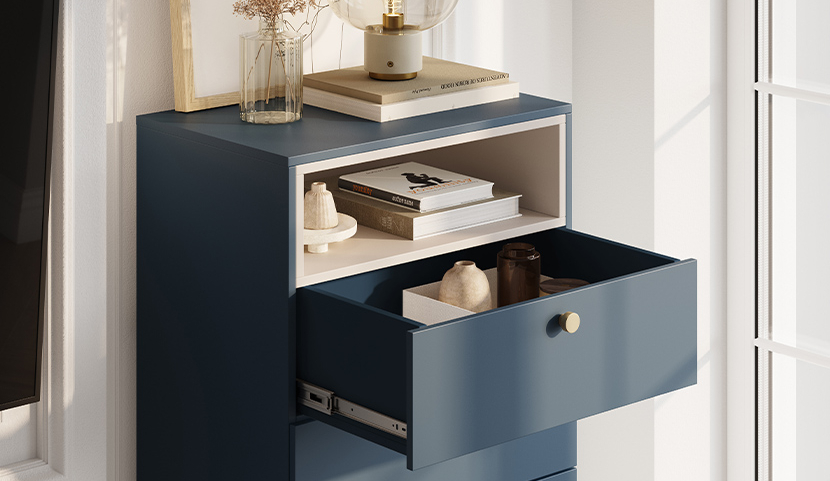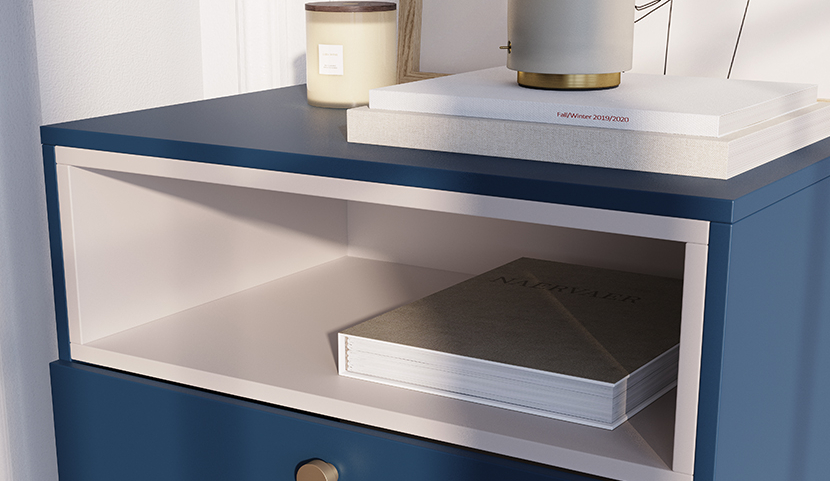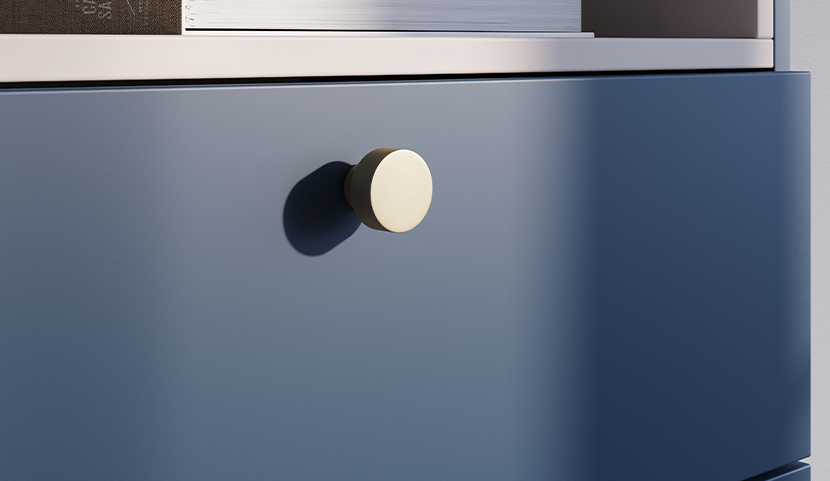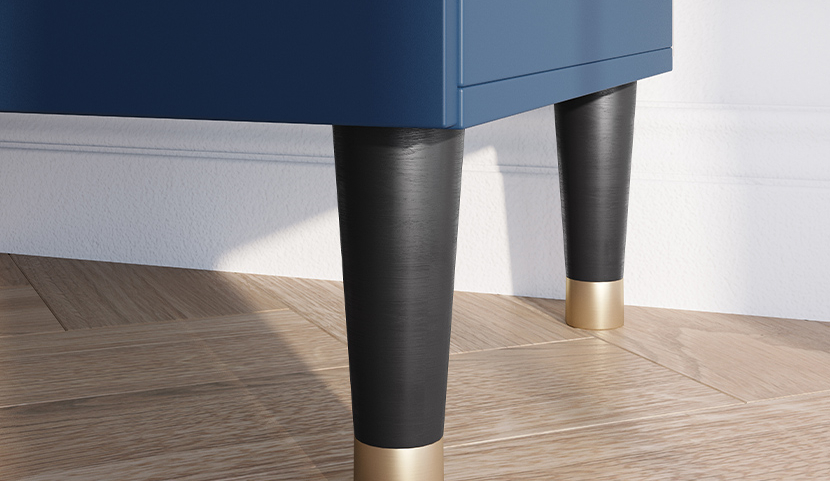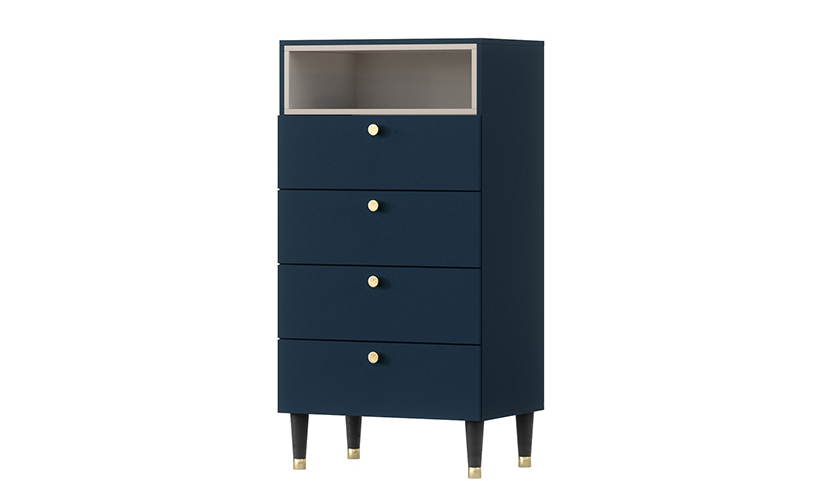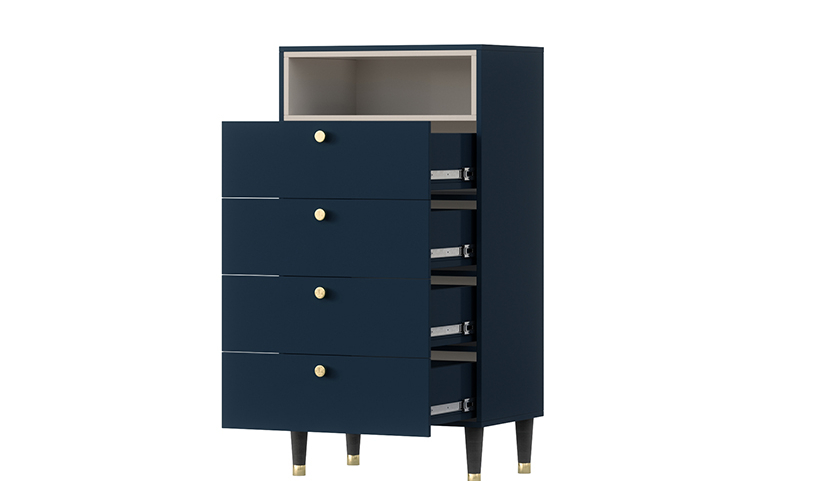 Includo - stylish bookcase with functional elements
The Includo bookcase is a perfect thing for storing and displaying your favorite items. Its navy blue color with white elements gives it a sleek and modern look, perfect for a variety of interiors. The bookcase has one open shelf to display ornaments, books or other decorative accents. In addition, four drawers provide discreet storage space for smaller items.
The legs of the bookcase are made of black wood with decorative golden elements that add a sophisticated touch. Gold drawer handles are an elegant accent that makes it easy to open and close the drawers.
The Includo bookcase is not just a practical piece of furniture, but also a stylish element of your decor. Its stylish design and functionality will make it the perfect accessory for your interior space. You can place it in the living room as a decorative bookcase or in your office as a place to store documents.
With the Includo bookcase, you can easily keep your interior organized while adding a stylish and elegant finish.
Capacious drawer and shelves
High wooden legs with gold element
Modern design
Gold handles
The type of mechanism is a ball slide - full extension.
Depth of product: 40 cm
Width of product: 60 cm
Heigth of product: 115 cm
Height of the leg: 15 cm
Weight of product: 70 kg
Materials used for the production of furniture legs: Wood (black/ gold colour)
Board thickness: 16 mm
Number of open shelves: 1
Number of drawers: 4