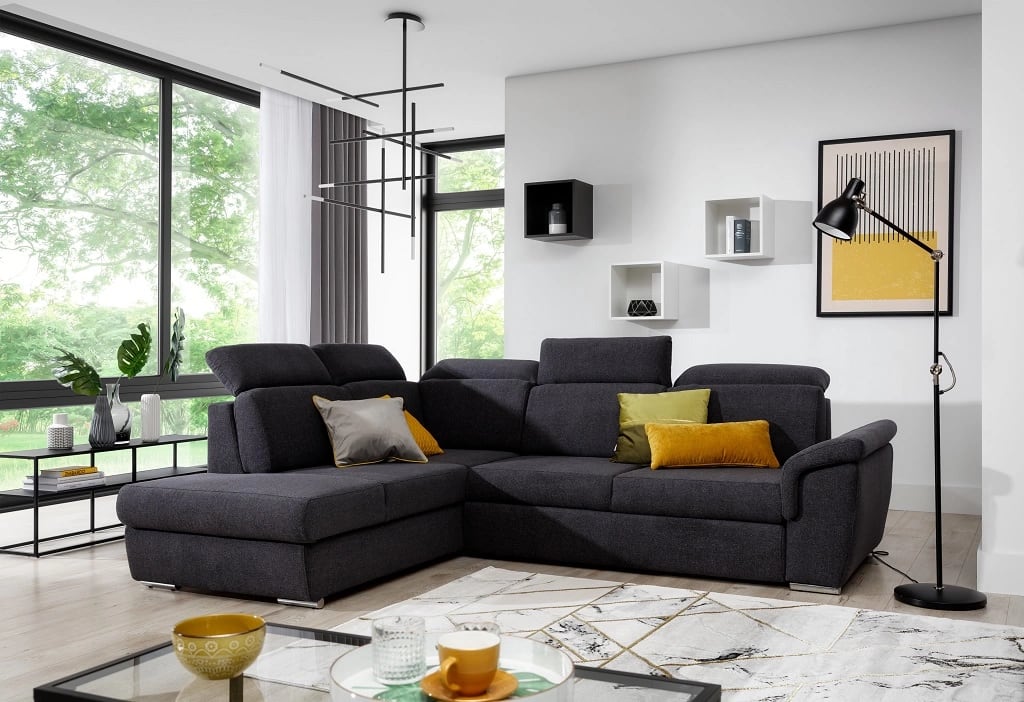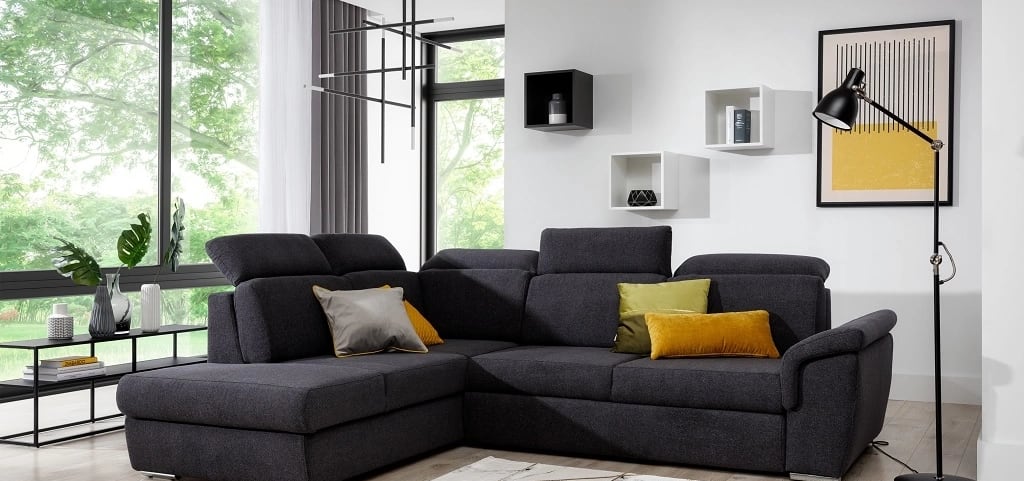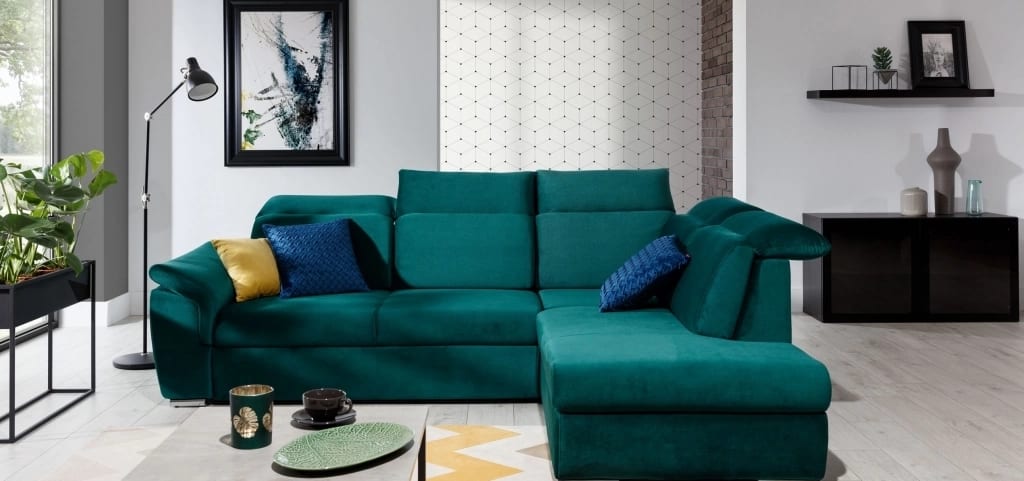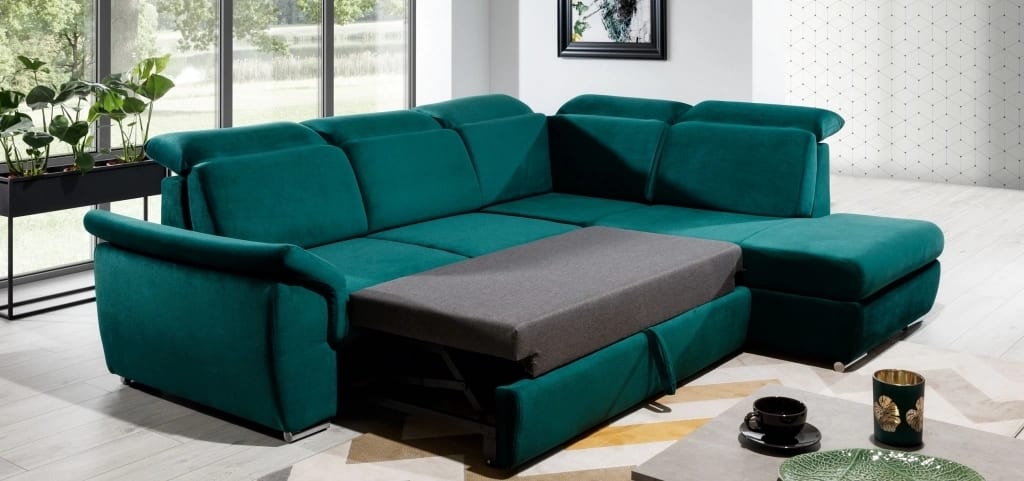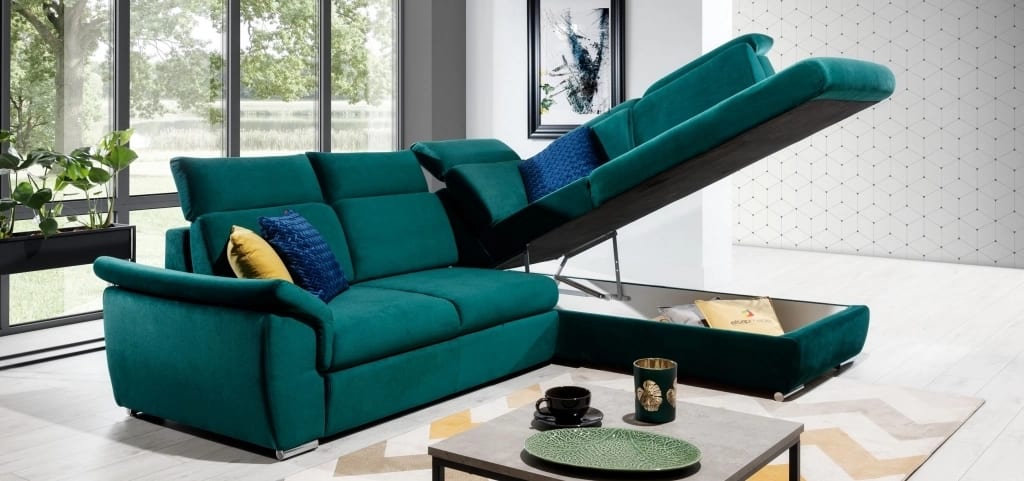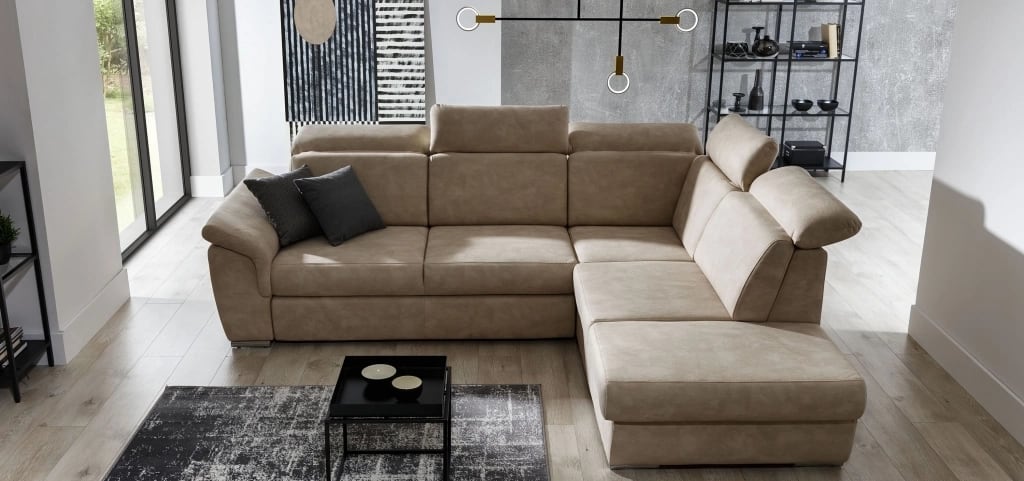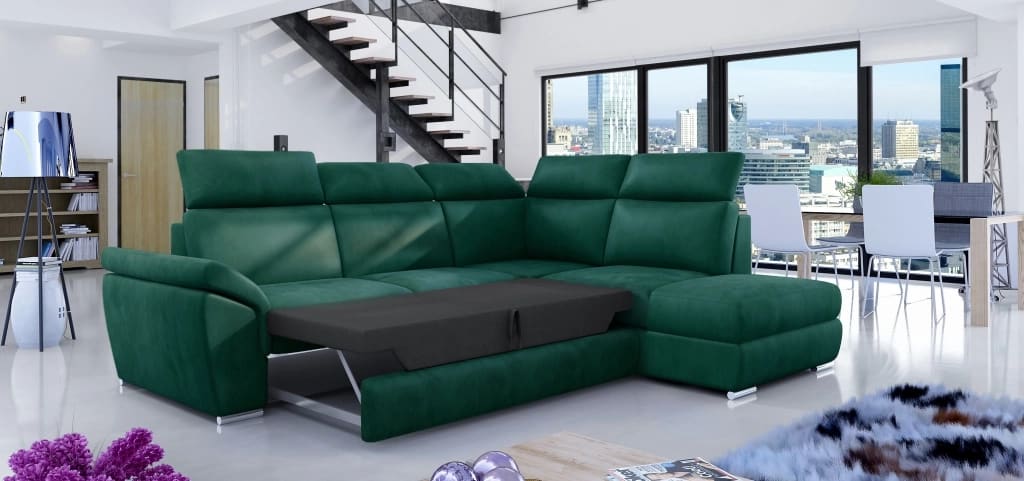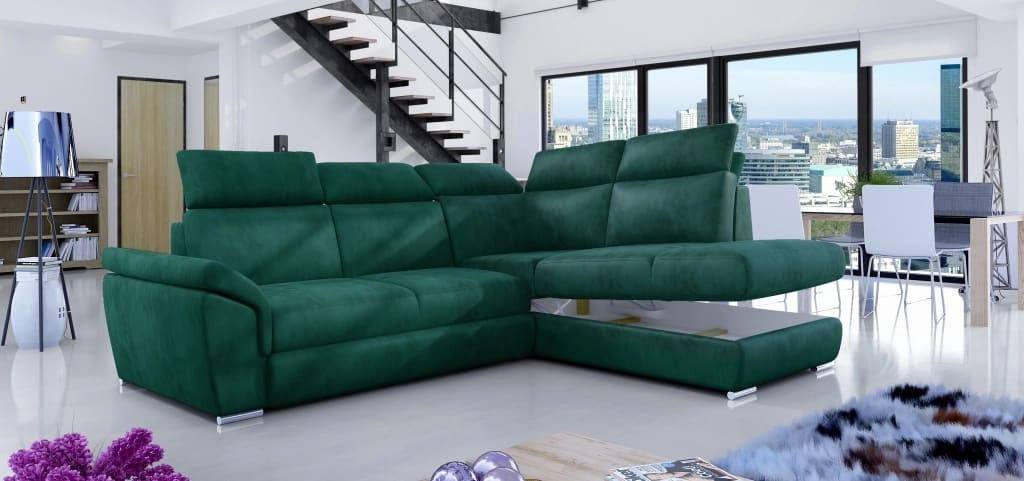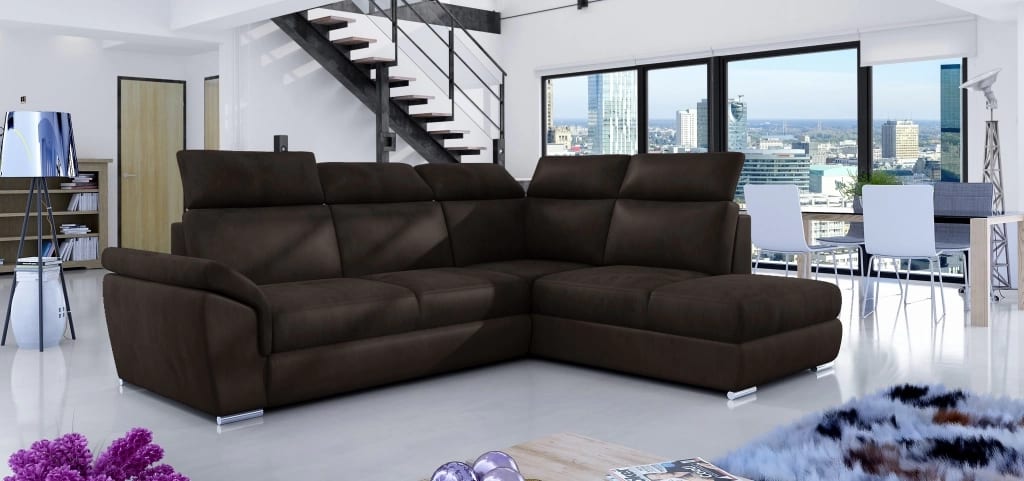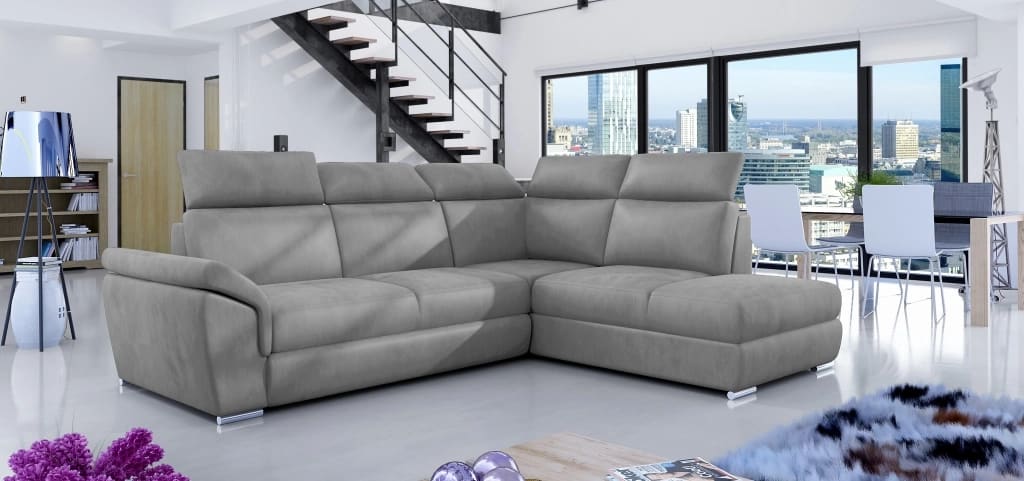 Loreto corner sofa
Do you like to relax at home? Make sure you are as comfortable as possible. When fitting out a living room, the furniture you select should meet the needs of everyone in terms of great relaxation. Do you have a big family or do you just like a lot of space? Replace your classic couch with a spacious and comfortable Loreto corner sofa.
Loreto corner sofas: guaranteeing your comfort
Measuring 260x210x102 cm, the corner sofa is a perfect centrepiece for homes with large living rooms. The combination of continuous springs and T30 foam ensures a very high level of comfort and stability, provided by the firm resilience of the foam padding which also prevents unsightly dimples in the upholstery and keeps the body properly supported. The oval, chromed legs are a stylish accent which finishes off the exceptionally elegant appearance of the corner sofa, making it a perfect match for modern New York and industrial interiors.
The Loreto corner sofa is designed for anyone who values relaxing on functional furniture at home.
The ergonomic profile and five-level adjustment of the headrests provide correct support for the head and protect the spine from strain. The corner sofa is great for lounging on all day and makes for a superb bed at night. The bed is deployed by a pull-out drawer on wheels in the base and then pulling up the mattress cushion stowed in the drawer, providing a sleeping area measuring 125x190 cm. The spacious bedlinen storage in the ottoman is accessed by operating a spring-action lift, helping to keep the room tidy when you fold back the bed. Available in a wide selection of colours and upholstery options, the corner sofa is easily a perfect match for your preferences and style of room.
If you like large, comfortable furniture to rest on and to keep your back healthy, the Loreto corner sofa is bound to satisfy you completely.
Stable, comfortable seating which resists deformation
Oval chromed legs
Adjustable profiled headrests
Spacious bedlinen storage in the a spring-action lifted ottoman
Large sleeping surface
Available in a wide selection of colours
Corner sofa width: 260 cm
Corner sofa length: 210 cm
Height w/cushions: 102 cm
Height w/o cushions: 82 cm
Seat cushion depth: 60 cm
Mattress height: 41 cm
Sleeping surface: 125x190 cm
Armrest width: 25 cm
Leg height: 5 cm
Leg width: 18 cm