Entsian Hanging Media Cabinet
back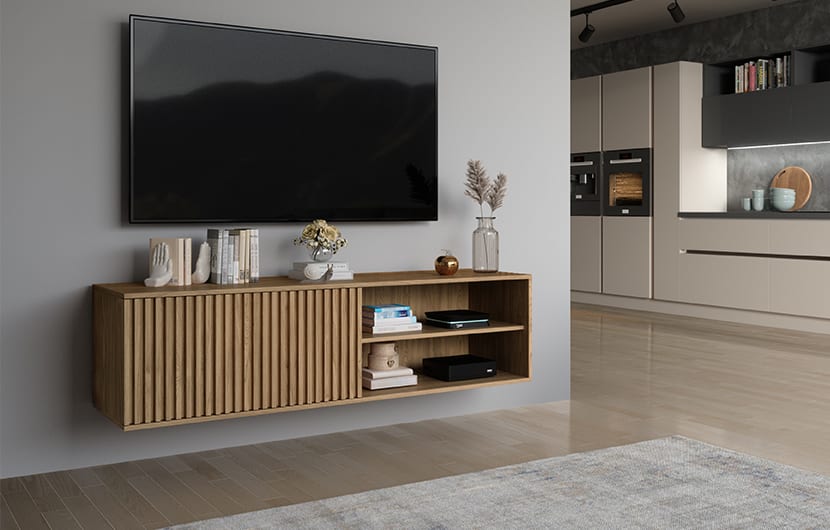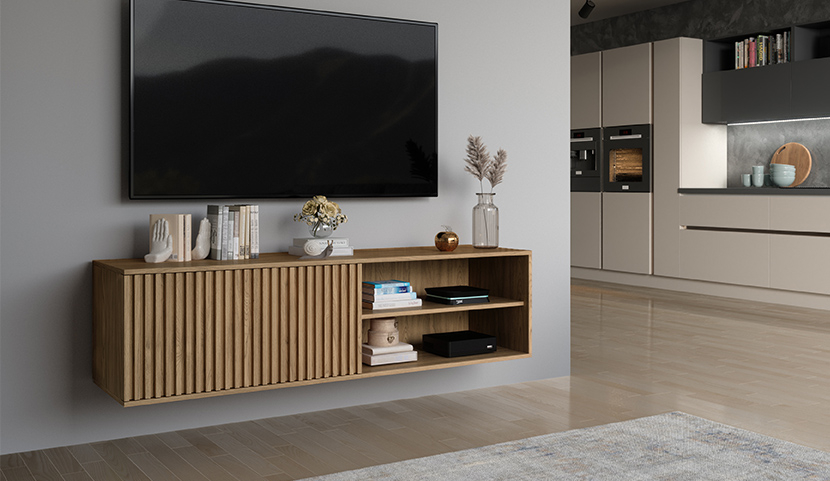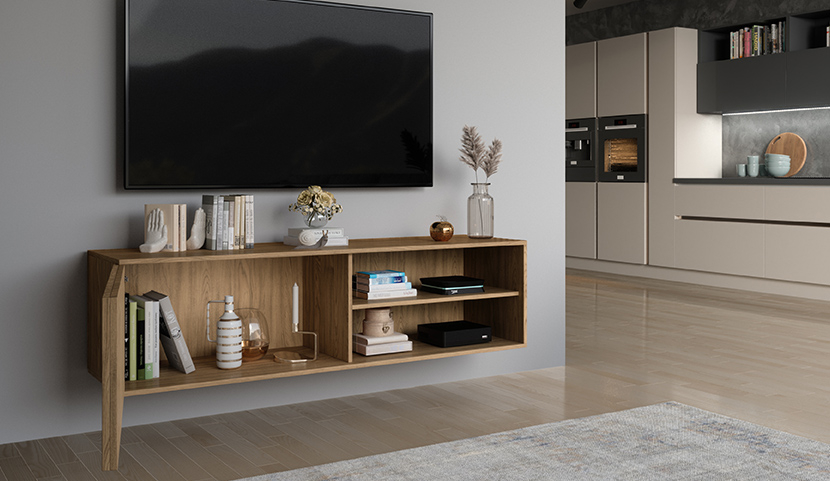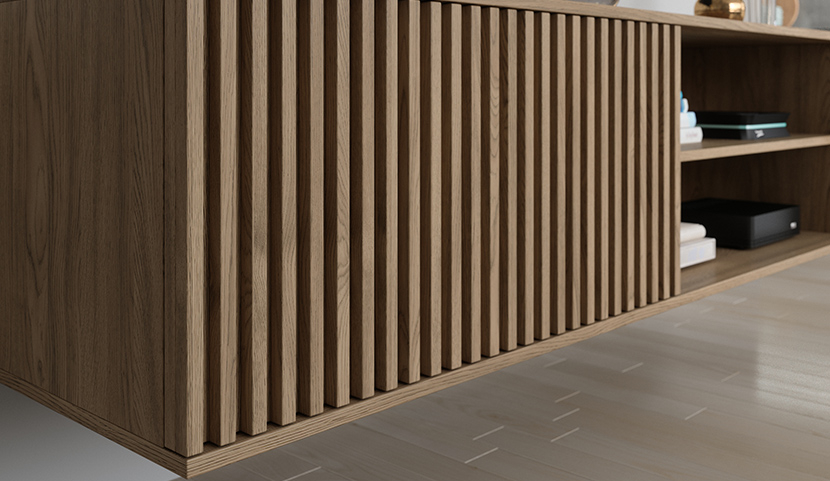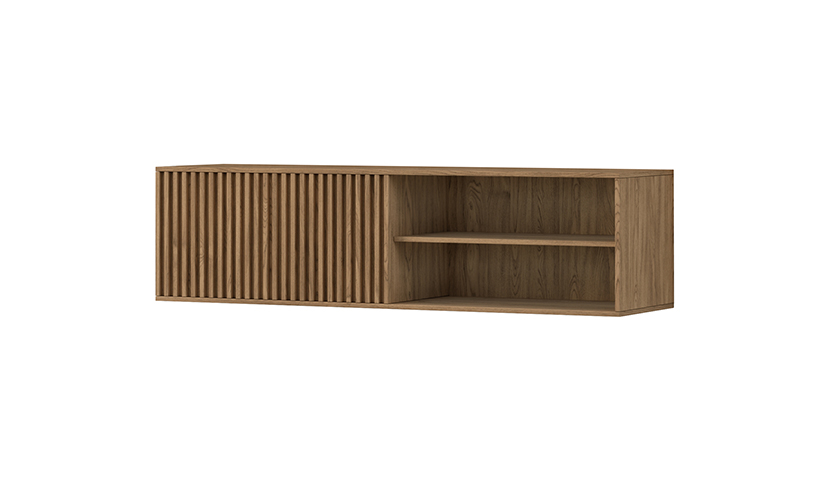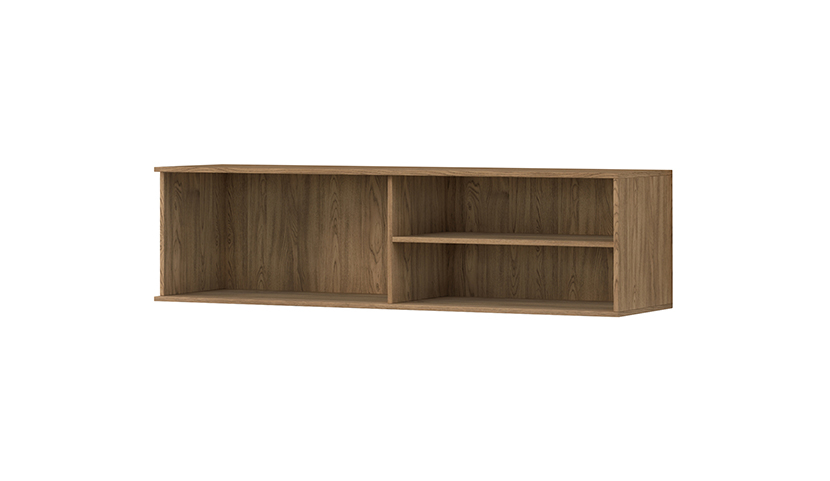 Entsian RTV cabinet - your perfect TV corner
Entsian RTV cabinet is a well-thought-out and properly designed piece of furniture that fits perfectly into your living room interior. Made of high-quality materials, this hanging cabinet is not only elegant, but also functional.

Practical shelves and stylish finish - Entsian RTV cabinet
The Entsian RTV cabinet has a pair of open shelves that are ideal for storing books, DVDs, game consoles or a set of speakers. You can also use these shelves to display decorations, such as photos or china. With a width of 150 cm, the cabinet can accommodate both small and larger TV sets. Depending on the type of device, there will also be enough space on the shelves for some small items.
The height and depth of the Entsian RTV cabinet are 40 x 40 cm, respectively. Another advantage of this accessory is a single capacious drawer, which has elegant milled fronts. This drawer will be perfect for storing a variety of small but important everyday items, such as spare batteries for the remote control or notepads for making a shopping list.
This Entsian hanging RTV cabinet is not only aesthetically pleasing, but also easy to assemble - it's up to you to decide at what height you will hang it. Its minimalist design will fit perfectly into various interior styles, bringing a touch of modernity and functionality. If you're looking for the perfect RTV cabinet to help you organize the space around your TV set, the Entsian RTV cabinet is an excellent choice. Experience its benefits for yourself!
Milled fronts
Capacious drawers and shelves
Modern design
Depth of product: 40 cm
Width of product: 150 cm
Heigth of product: 52 cm
Height of the leg: 12 cm
Weight of product: 28 kg
Type of material: Plate
Drawer finish: ABS edging
Board thickness: 16 mm
Number of open shelves: 2
Number of closed shelves: 1
Number of doors: 1