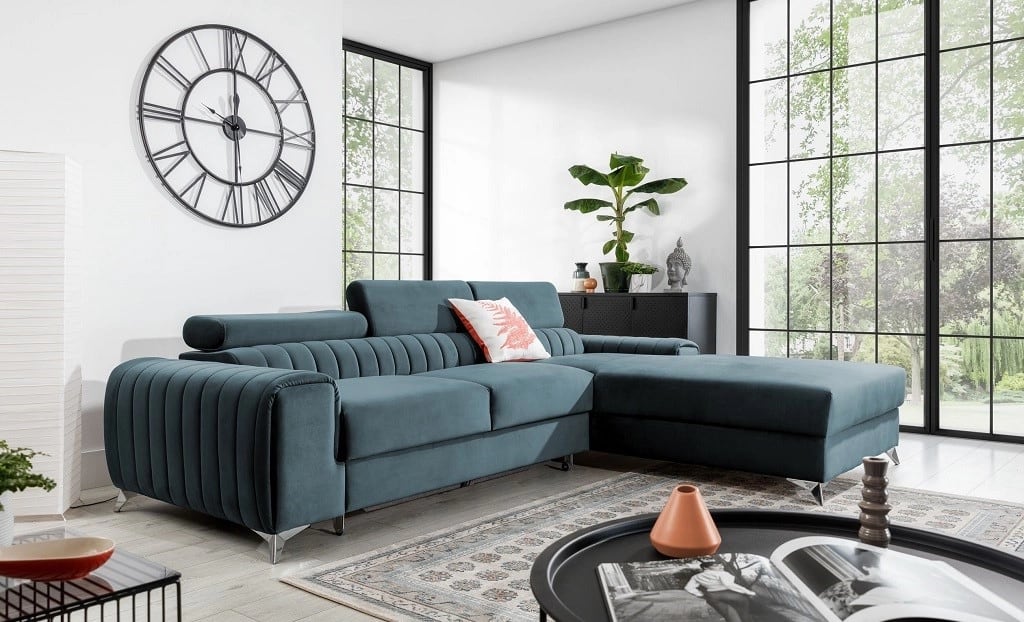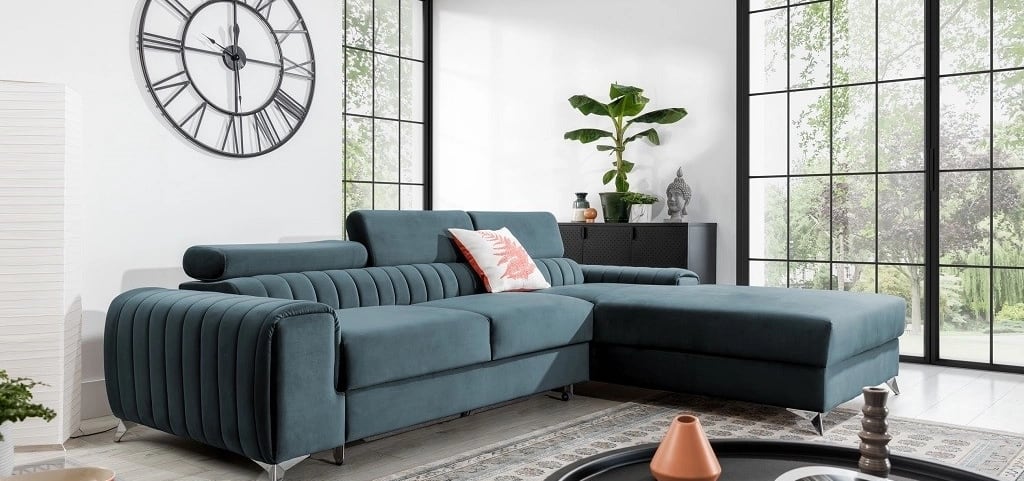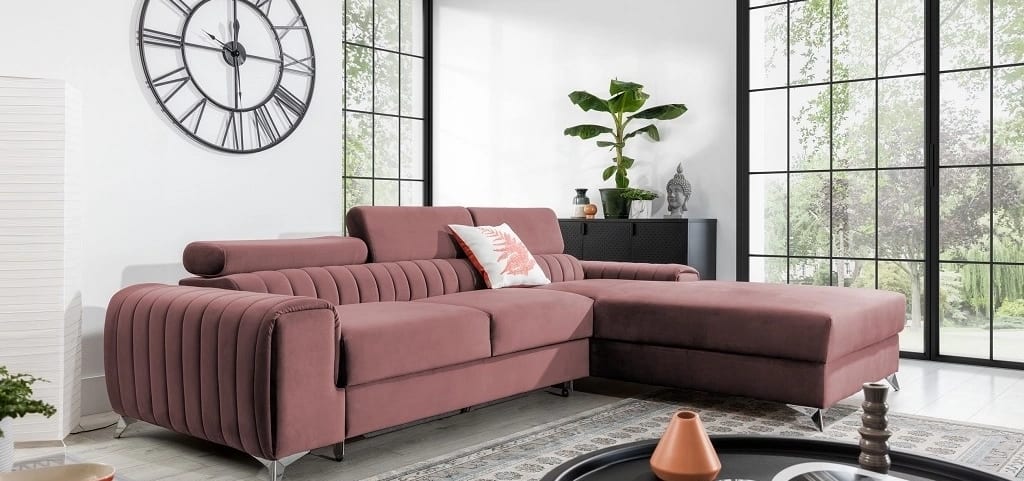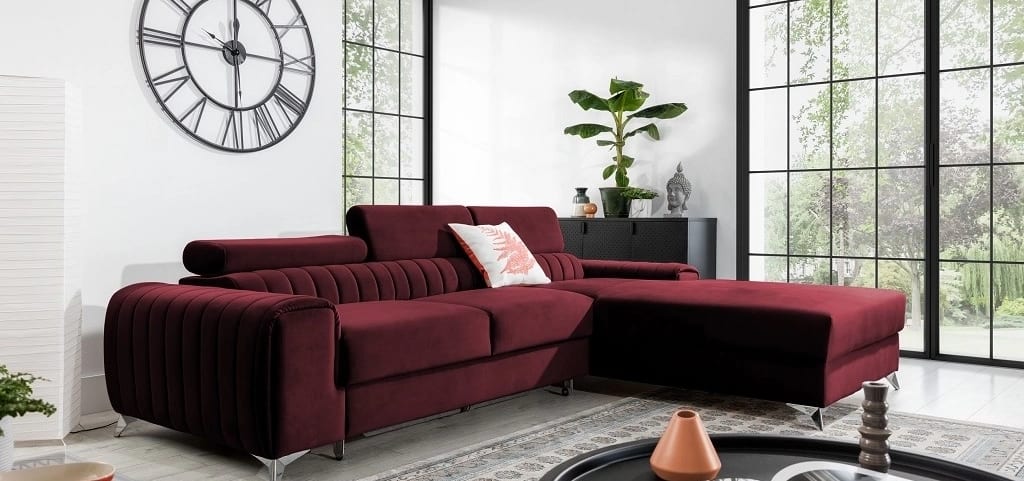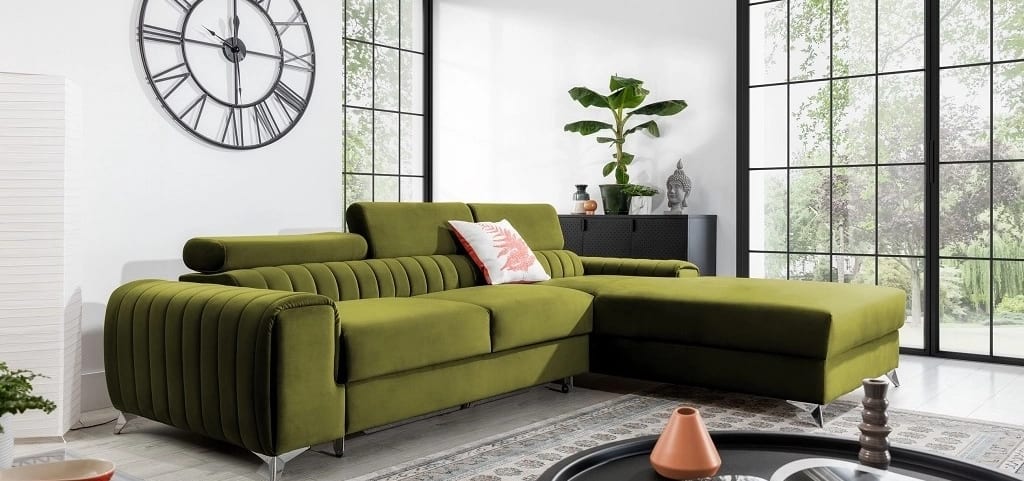 Grayson corner sofa
Each of us strives to do what is best for them in their life. We try to reach the heights of our abilities, constantly looking for what makes us happy. So why not to bring these principles into our home as well? Sometimes it is precisely the return to what allows us to catch our breath, regenerate and rest, and if we rest, it is exactly where we are best, most beautiful and most comfortable. Choose the best and highest-quality products and give yourself the luxury you dream about. Sometimes it takes so little to be happy. Choose our Grayson corner sofa and relax in a truly royal style.
Grayson - everything you need
Will this color be the right one? Will it go with everything? For years, or maybe just for a while? Will I sleep well and rest on it? Will the convenience be enough? What will my guests say? Choosing the right corner sofa is never easy. We face many dilemmas that often keep us awake at night ... But why to think so much and stay awake when you can choose the right one and always wake up refreshed?
For all the above questions, our Grayson corner sofa will answer you at the first contact. Grayson will not only become the heart of your living room, but above all it will proudly represent it - proper design, resilience, durability, solid construction and above-average comfort and durability for years - this is what our furniture can offer you. Interested? Oh yeah! Grayson says B, before you say A. This corner sofa has everything you need. Just look at him!
Grayson - comfort and elegance - you can see it and feel it.
This model not only has a contoured backrest and movable, adjustable headrests, but also a unique, modern look. Only you decide whether you want to enliven your living room with warm shades of color saturation, or to tone down the interior and contrasting components of your furnishings with delicate shades of beige and gray upholstery. The 9-centimeter steel legs also add a special charm to the Grayson. This piece of furniture is in a class of its own and a substitute of pure luxury, which is simply available to everyone. Inaddition to its unusual design, it is also distinguished by maximum comfort. The seat of the furniture, measuring 275 x 205 x 98 centimeters, is made of, among others, the reliable T30 + HR foam, which increases its flexibility and elasticity. No dents, no scratches, and maximum comfort. If daily relaxationis not enough - use Grayson's possibilities also for relaxing at night! Thanks to the intuitive dolphin-type mechanism, transforming the sofa into a 125 x 210 cm sleeping space is simple and hassle-free. An additional convenience is also a spacious container for bedding. Do not rub your eyeswith amazement, but check and test our Grayson corner sofa on your own.
Fold-out sleeping function
Container for bedding
Adjustable headrests
Dolphin unfolding mechanism
High metal legs
Comfortable seat made of T30 + HR foam
Stylish stitching
Available in all colors from the Eltap palette
Corner sofa width: 275 cm
Corner sofa depth: 205 cm
Height with cushions: 98 cm
Height without cushions: 69 cm
Seat depth: 55 cm
Seat height: 45 cm
Width of the ottoman: 105 cm
Sleeping area: 125 x 210 cm
Height of the legs: 9 cm
Headrest dimensions: 70/28cm