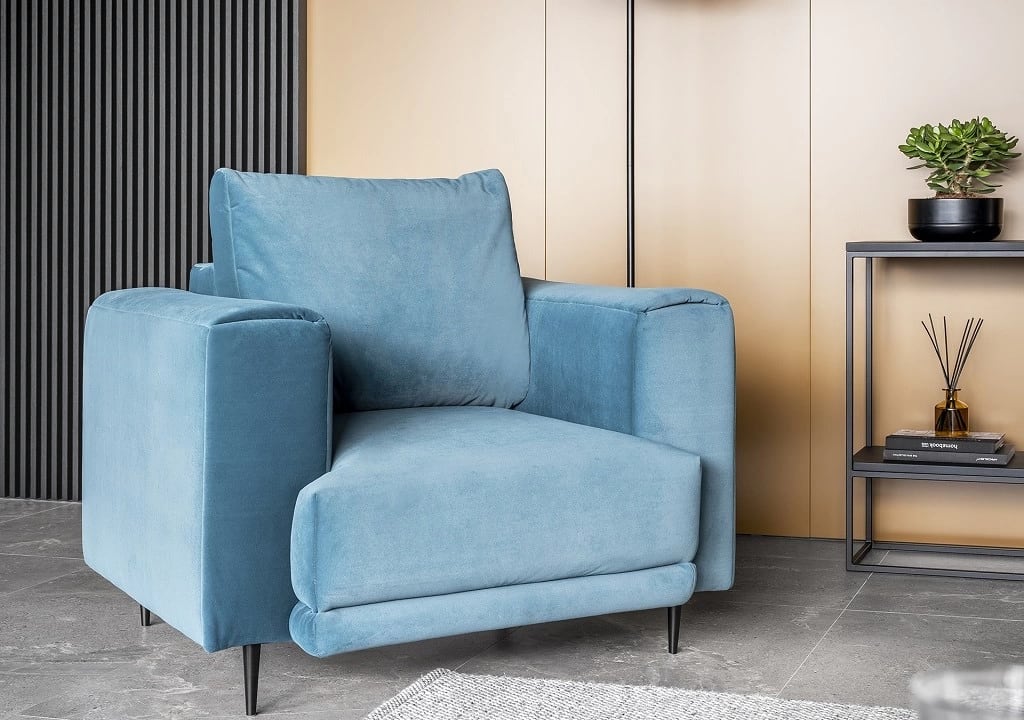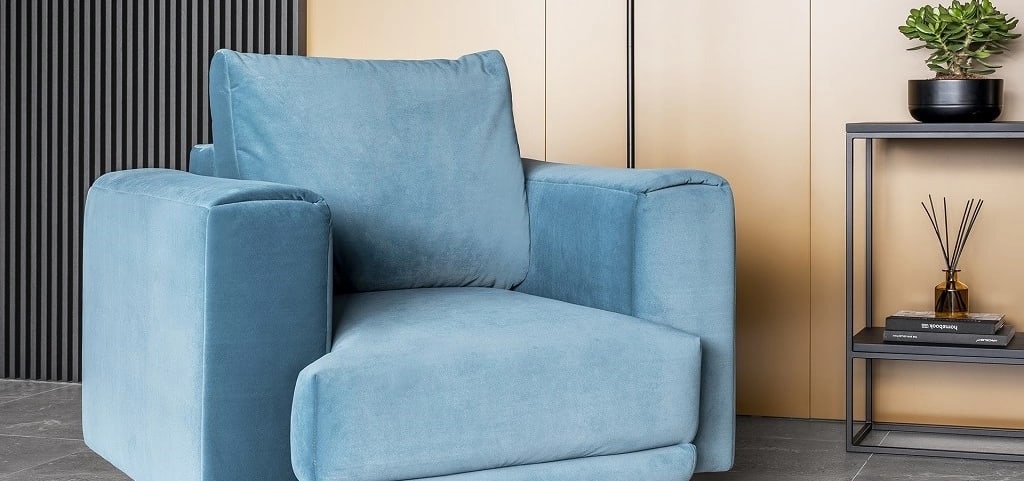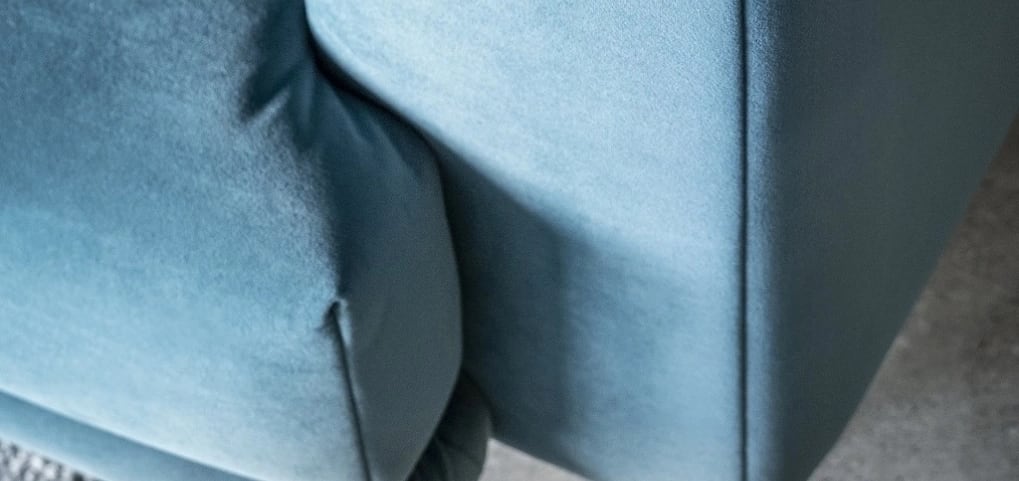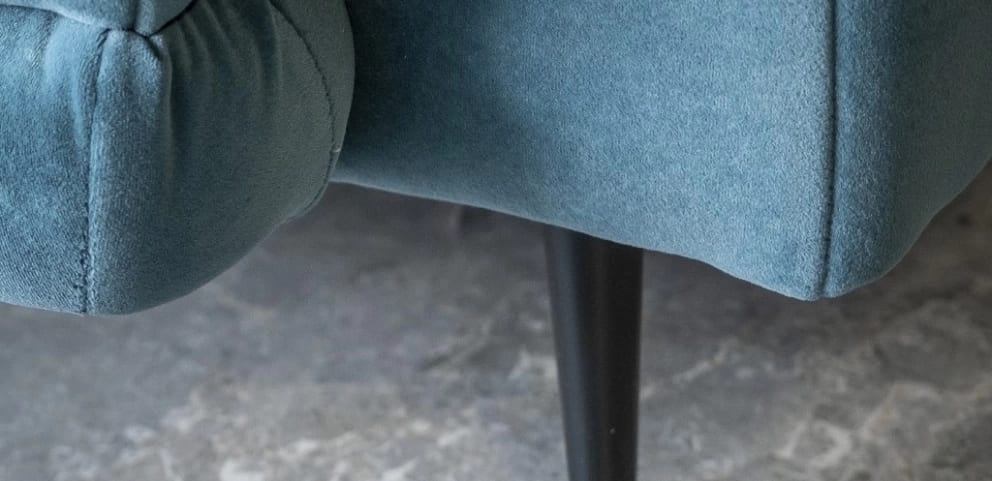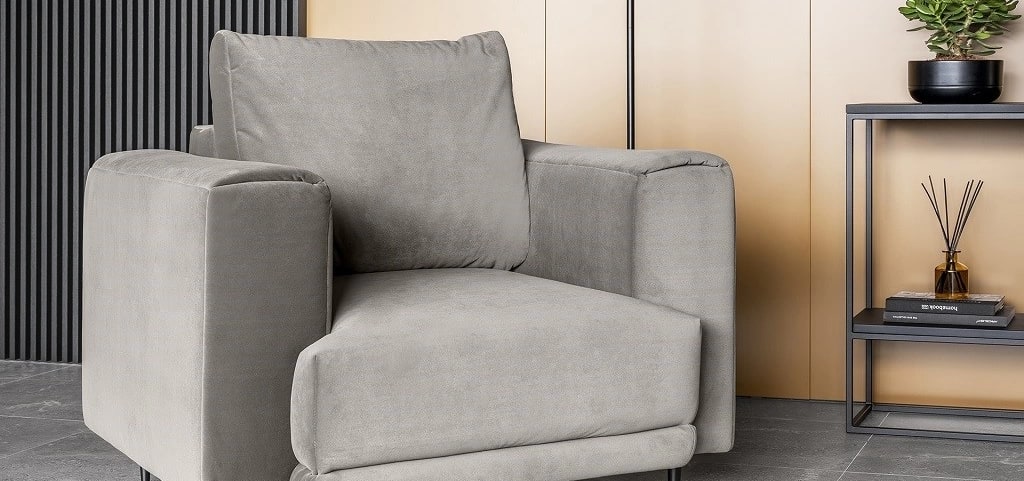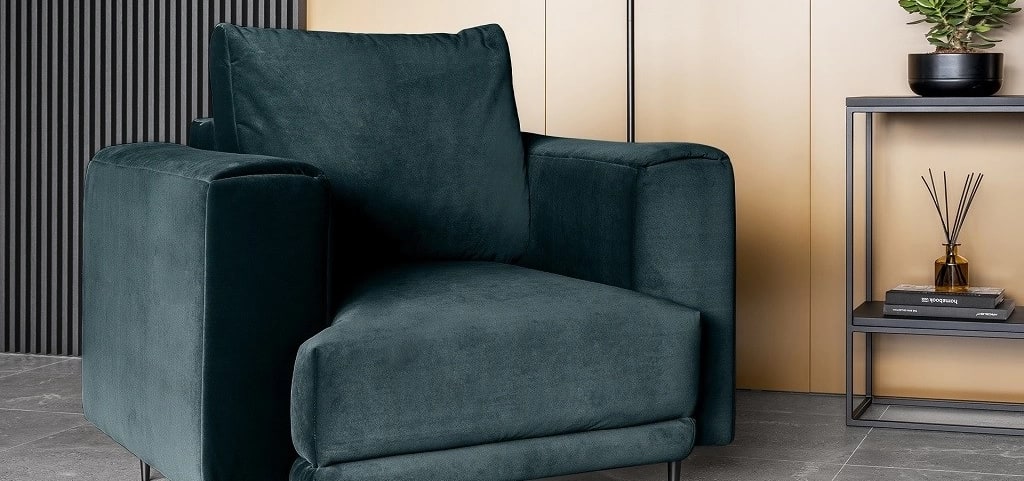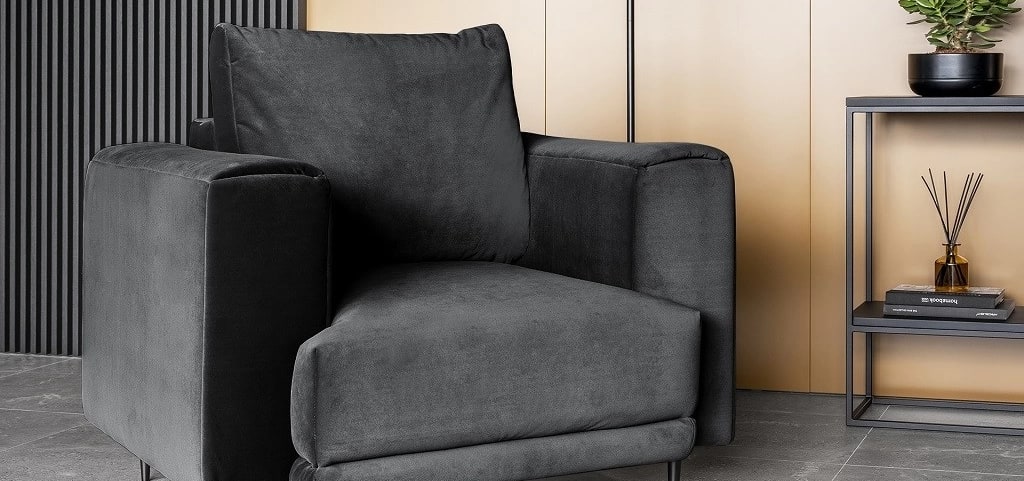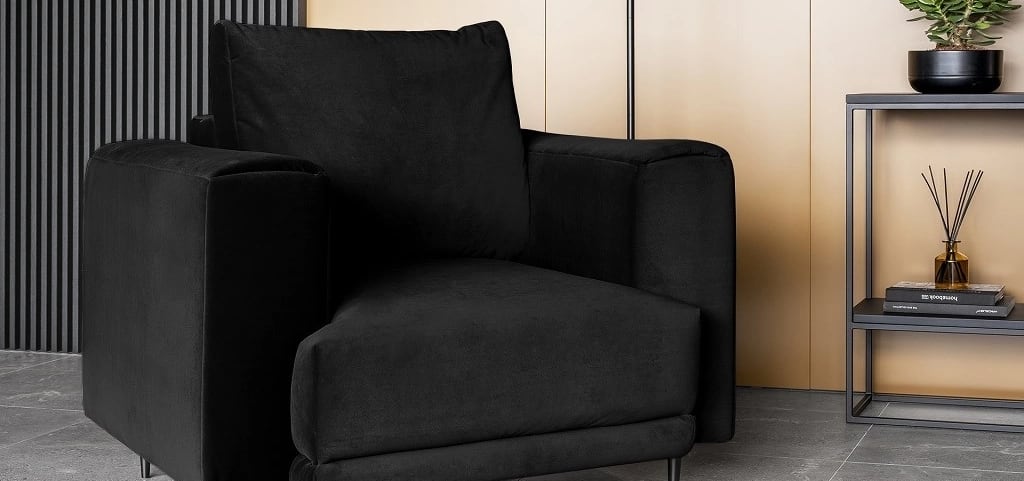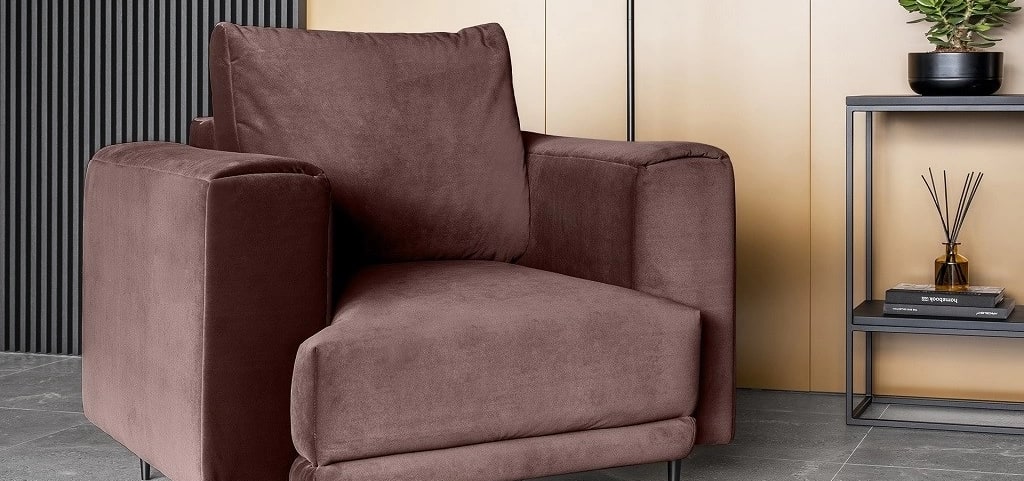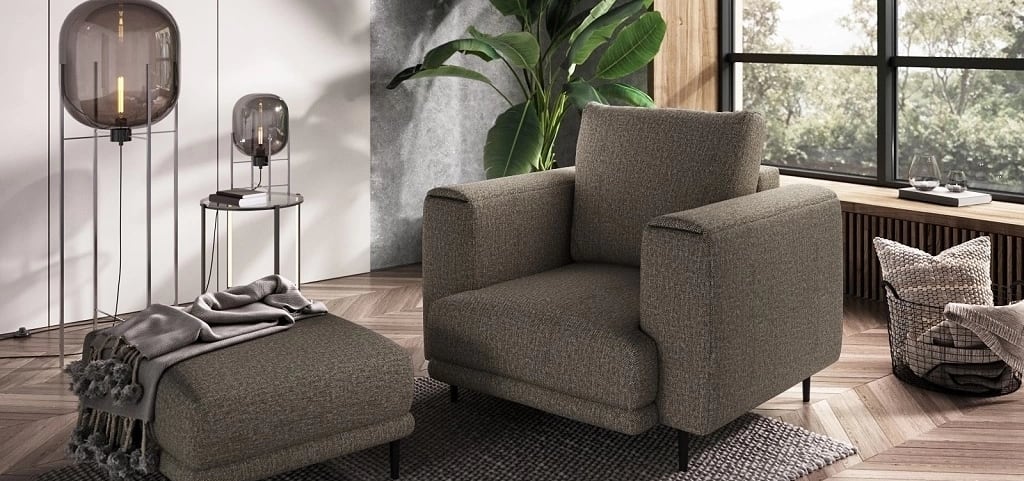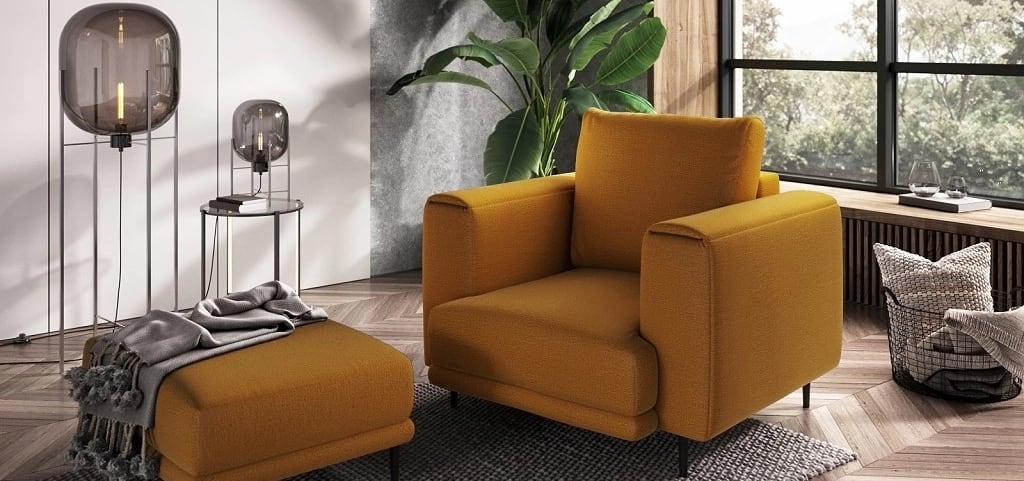 Dalia Living Room Armchair - where to buy the perfect armchair?
Have you been thinking of expanding your furniture collection with a new item? Have you been wondering where to buy an armchair? Or maybe you don't know what armchair to choose for your living room? We hasten to help you! At ELTAP, you will find a wide selection of different types of armchairs from the traditional armchair to the popular ear flap armchair. Colorful, black, white or gray armchairs – pick-and-mix. One of our models is the Dalia armchair, which makes a wonderful set with the Dalia Sofa. You can combine the two items and get a wonderful lounge set, or bet on just one of them and complete your living room with a beautiful piece of furniture.
Dalia Upholstered Armchair - high quality
The Dalia living room armchair brings not only additional seating to the space, but also traditional style. The upholstered piece of furniture delights with its appearance and invites you to spend a pleasant afternoon with a cup of warm cocoa and a book in hand. The Dalia armchair is a fresh take on the classic look of room armchairs. It will be suitable as an addition to the living room, bedroom or hallway. The Dalia upholstered armchair will do well as part of a waiting room, office or study - welcomed everywhere, and above all comfortable and convenient! The dimensions of the armchair: 105x95x90 centimeters allow you to set the furniture in any medium-sized room. High legs, as high as 13 centimeters, are a considerable advantage, because thanks to them you can use cleaning robots without worrying about skipping any part of the floor under the furniture. In addition, such a treatment optically enlarges smaller rooms.
Dalia Room Armchair - it's time to relax
The Dalia armchair is the perfect choice for your home, whether it's used to complement your living room decor or as the star of an inviting reading nook. It is built on four black tapered metal legs, and its frame is striking in a discreet silhouette full of classic charm. The armchair is also upholstered to your choice of fabric from our ELTAP collection. Additionally, we love that the back cushion is filled with foam granules to provide support while sitting. The seat of the Dalia armchair is a combination of highly elastic and damage-resistant HR foam and B-type corrugated spring. Such a mix gives long life to our Dalia armchair and makes it really comfortable and convenient, and resting with it is a real pleasure.
Metal, black, high legs
Comfortable backrest
Available in a wide range of colors from the ELTAP collection
Dalia Sofa also available
Comfortable seat made of HR high elastic foam and B-type corrugated spring
Width: 105 cm
Depth: 95 cm
Height: 90 cm
Seat depth: 56 cm
Seat height: 40 cm
Backrest height: 50 cm
Leg height: 13 cm
similar products - Armchairs