Quadratta 210x90cm Upholstered Panel Set
back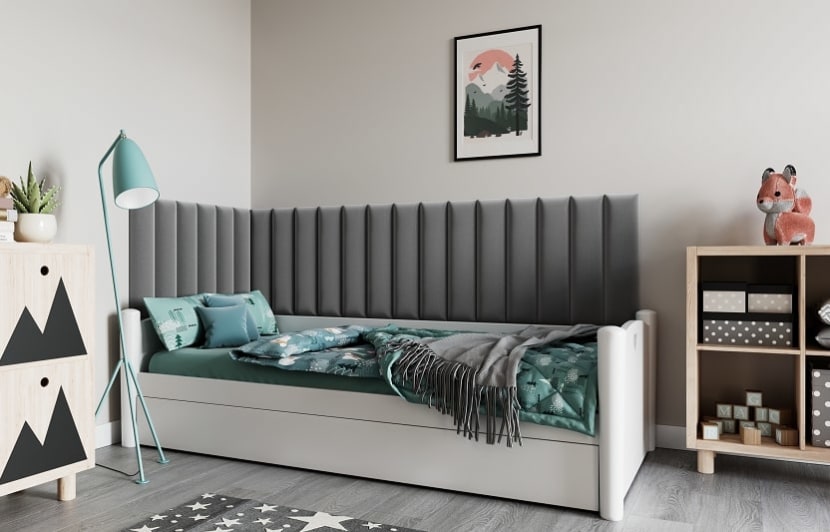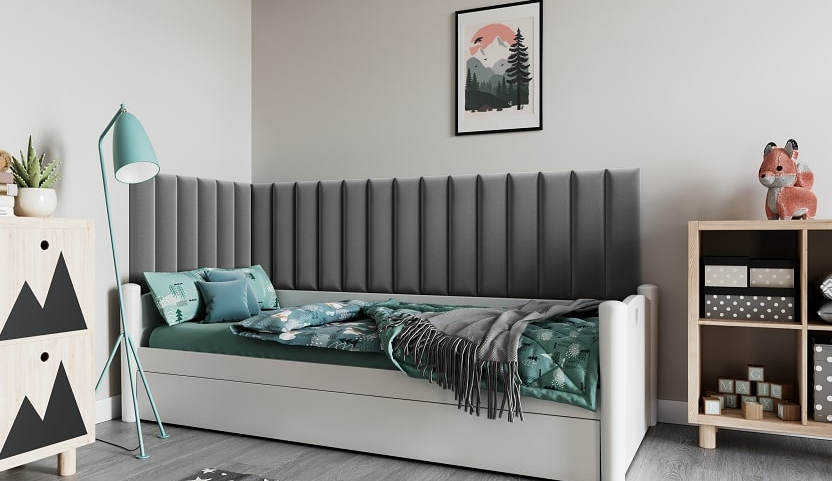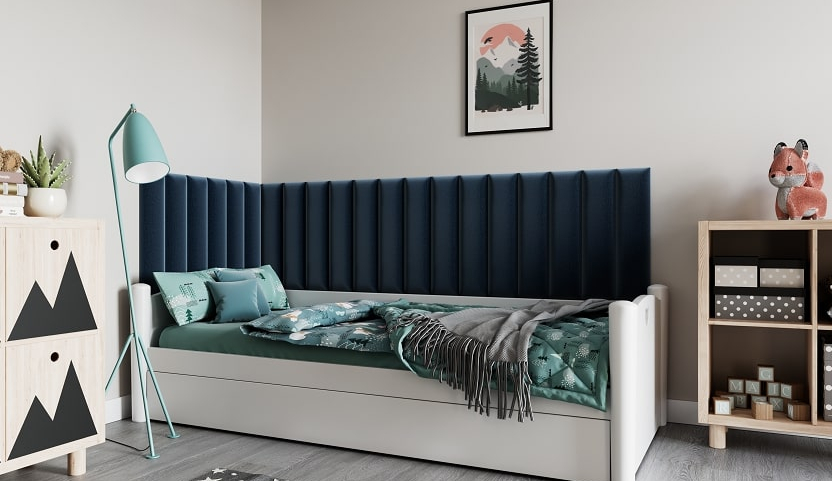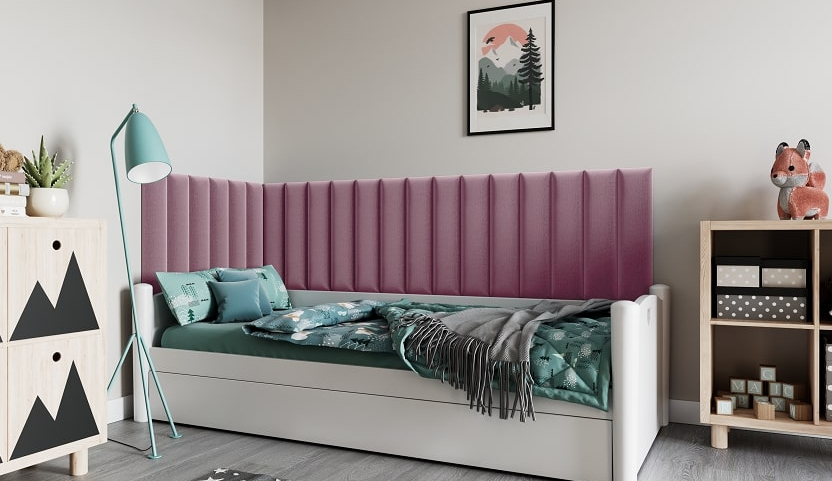 Quadratta 210x90 Upholstered Panel Set
Do you want your interior to become more cosy? There is no better way for this than a set of Quadratta wall panels. With their help, you will easily conjure up a delightful space in which you will be happy to spend time with your loved ones.
Quadratta Wall Panels - 20 pieces - a way to a beautiful wall
The Quadratta upholstered panels have an internal skeleton made of MDF. This means that they are not only light, but also resistant to damage associated with everyday use. A three-centimetre layer of T21 foam is applied to the base made in this way. The component is soft and flexible, and at the same time insulates well from the cold surface of the wall. No wonder that the presented panels will become something more than an impressive decoration - you will be able to use them as a convenient support for your back. So it doesn't matter if you decide to put them above your bed or put them on the recess in the hallway!
Quadratta will also be loved the youngest users! Mounted in their room, they will allow you to create a friendly and completely safe corner for carefree fun. The soft surface of the product will protect the toddler from accidents related to a collision with a hard wall. In addition, it will allow it to fill its surroundings with a cosy atmosphere that will help build a good mood.

Quadratta 3D Wall Panels - Dazzling decorations
We fitted the Quadratta panels with upholstery made of modern upholstery fabric. The material used will steal your heart with its charming appearance and high resistance to abrasion, friction and pilling. It is characterised by waterproof properties. Its surface does not absorb moisture, which significantly helps you take care of cleanliness in the room.
The set consists of 20 panels,
Hydrophobic upholstery translates into ease of care,
It works well in a children's room, living room, bedroom, dining room,
Fits the items from the Quadratta collection,
MDF provides adequate strength,
The three-centimetre layer of T21 foam translates into significant softness.
Number of pieces: 20,
Foam type: T21,
Board type: MDF,
Foam thickness: 3 cm,
Panels set width: 210x90 cm,
Panel set height: 3.5 cm,
Panel set length: 60 cm.