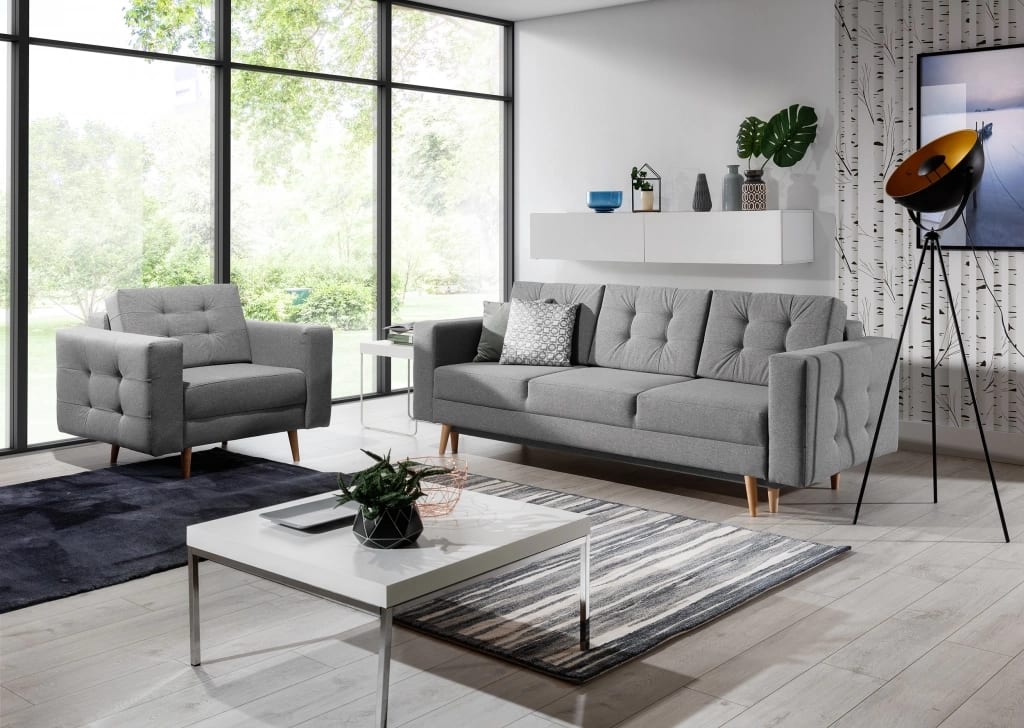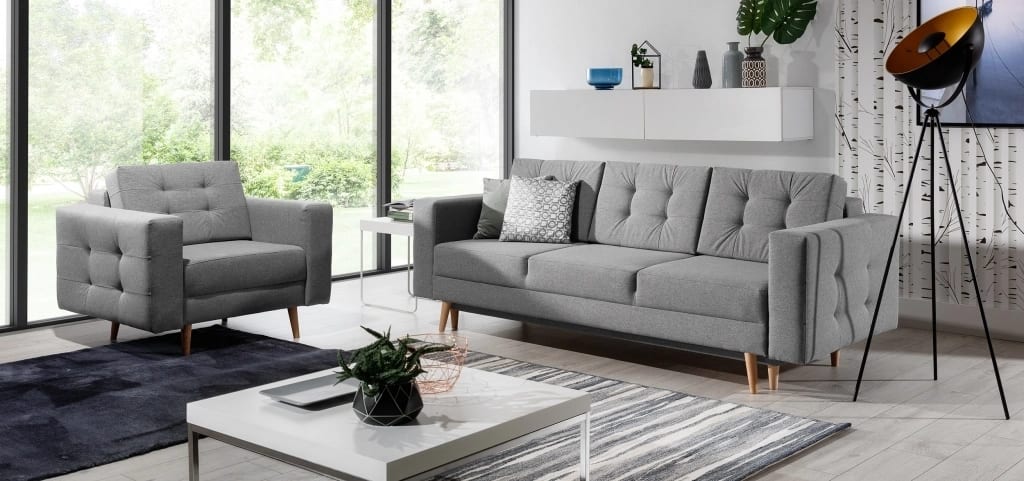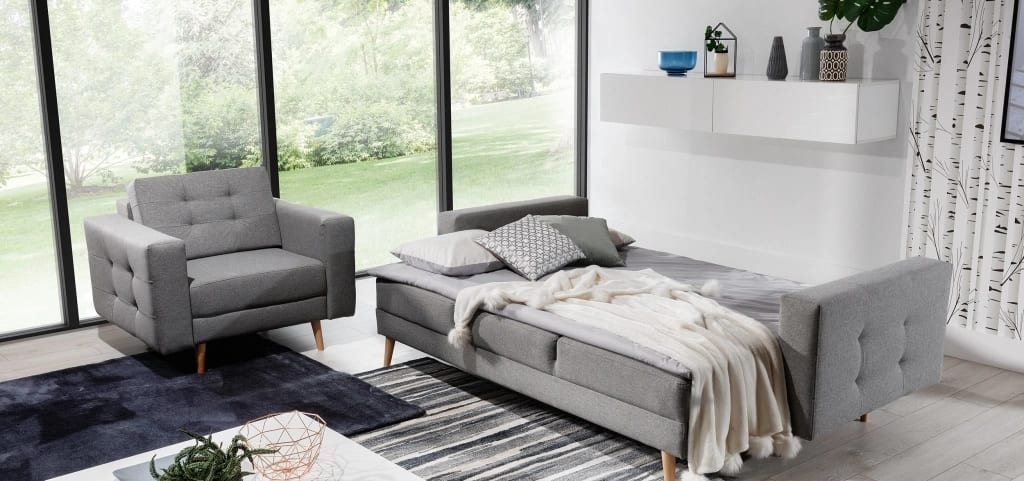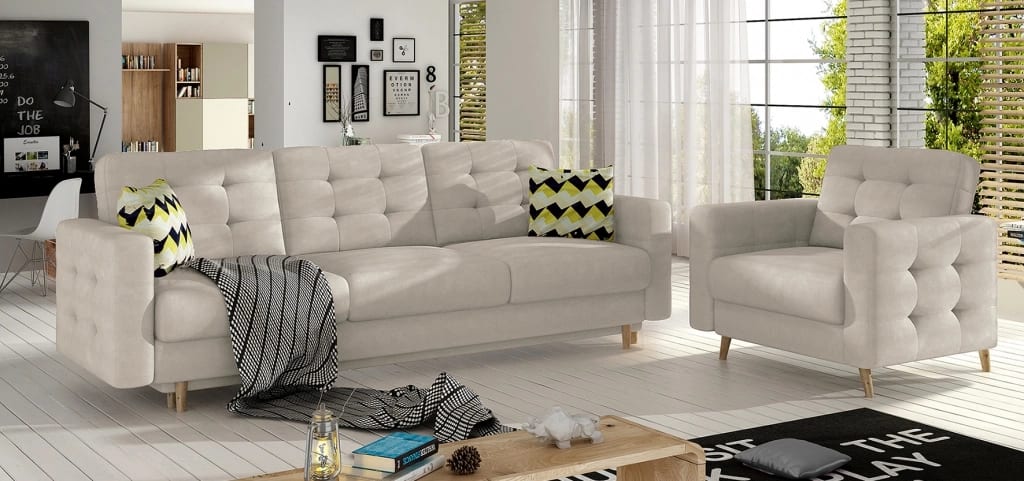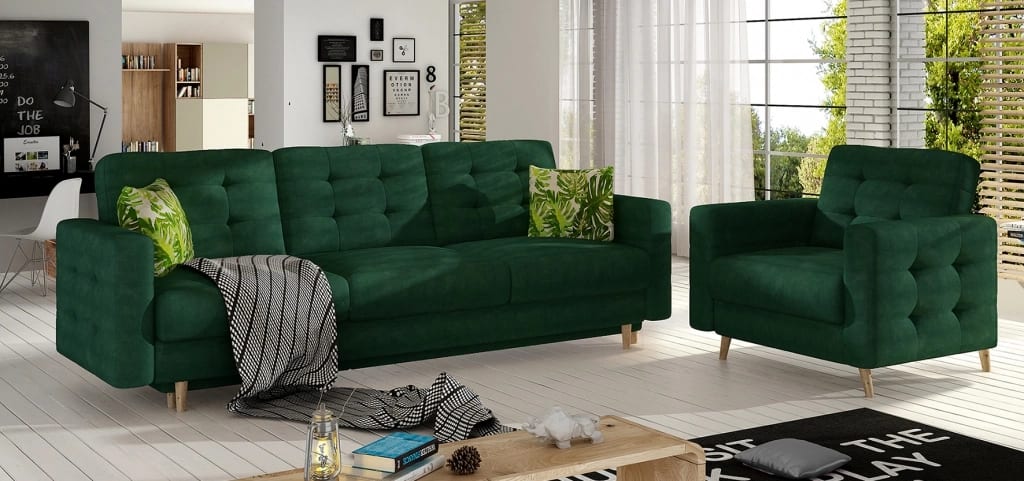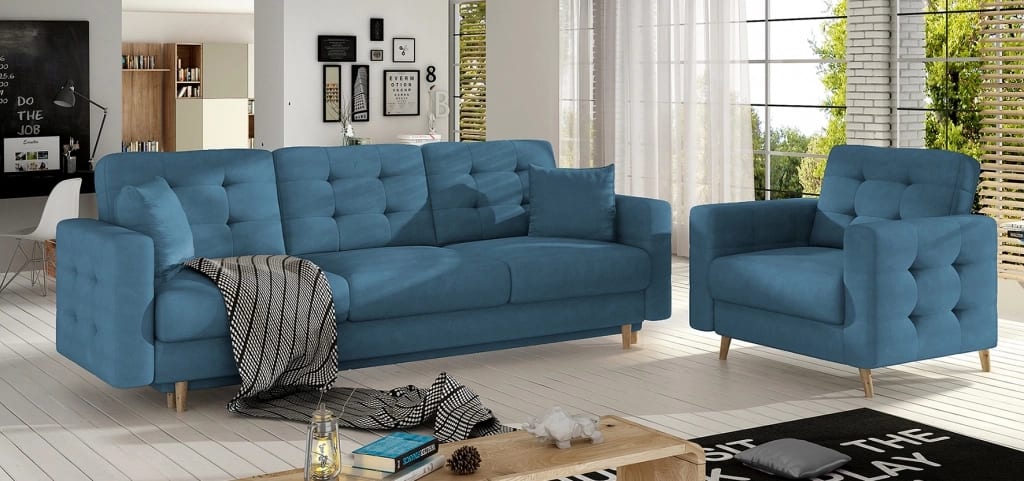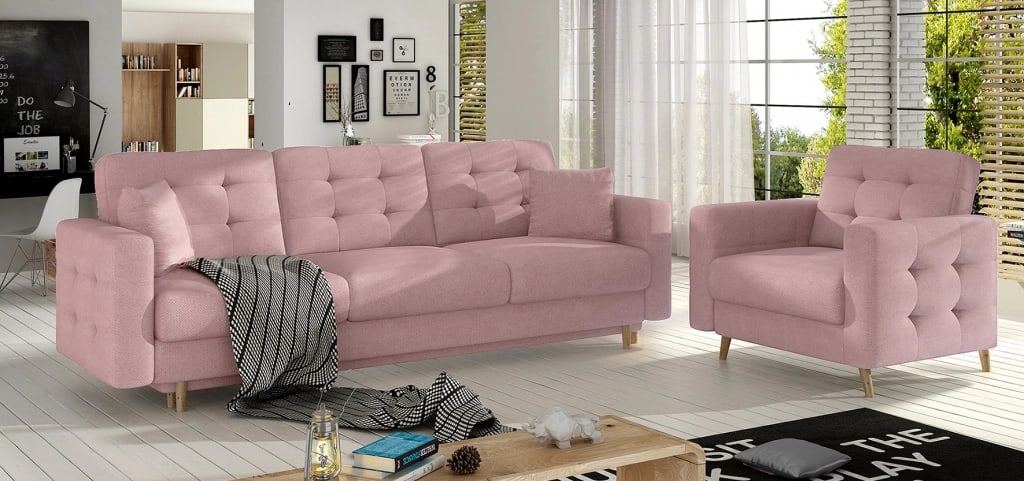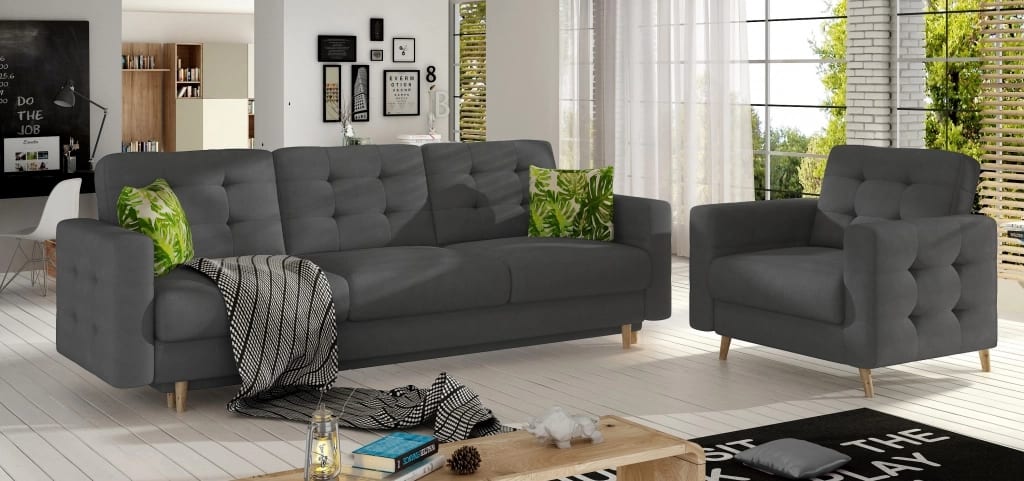 Asgard suite
Do you dream of an elegant living room, replete with stylish and comfortable furniture? Choose the Asgard lounge suite. It combines modern and retro design to delight everyone who appreciates great furniture and tasteful indoor settings.
Asgard lounge suite: superior qualities in relaxation
The living room is a perfect place for the whole family to rest and relax in, and should be furnished to achieve this. If you are furnishing your home and love the idea of a living room that is synonymous with superior comfort, get the Asgard lounge suite. It features a large sofa and a club chair, both of which are delightful in their level of style and comfort. Measuring 235x95x86 cm, the sofa can easily fit spacious living rooms and their more confined counterparts. Another advantage is the ability to unfold it into a bed. It features the DL folding system and spacious bedlinen storage. Once unfolded, the sofa becomes a useful 133x196 cm bed. The chair provides plenty of room to relax in, measuring 107x92x86 cm. Convenience and spaciousness aside, the Asgard suite is exceptionally comfortable. This is due to the stuffing system. The Asgard 3F sofa and the Asgard 1F club chair feature ergonomically profiled backrests, tall arms and seat cushions filled with sturdy continuous springs padded with flexible T30 foam. This combination ensures excellent conformity and optimum support for the body.
Asgard lounge furniture: style harmonised with great comfort
The Asgard lounge suite is styled to blend in well with modern, retro, loft and Scandinavian settings. The deep seats, tall backrests and arms coupled with stylishly classic angled wooden legs and elegant tufting draws a unique ambiance into any living room and maximises the comfort for you to relax at home.
If you want a living room that encourages everyone to unwind, and if you love refined interiors offering a unique feel, then the Asgard lounge suite is what you are looking for.
Stylishly tufted backrest and out-turned sides
Turned wooden legs
Profiled backrest
Wide seat cushions
A sofa that transforms into a bed
Available in a wide selection of colours
Sofa width: 235 cm
Sofa depth: 95 cm
Sofa height w/cushions: 86 cm
Sleeping surface: 196 x 133 cm
Chair width: 107 cm
Chair depth: 92 cm
Chair height w/cushions: 86 cm
Mattress height: 44 cm
similar products - Lounge suites