Biancco II, 60x120 cm
back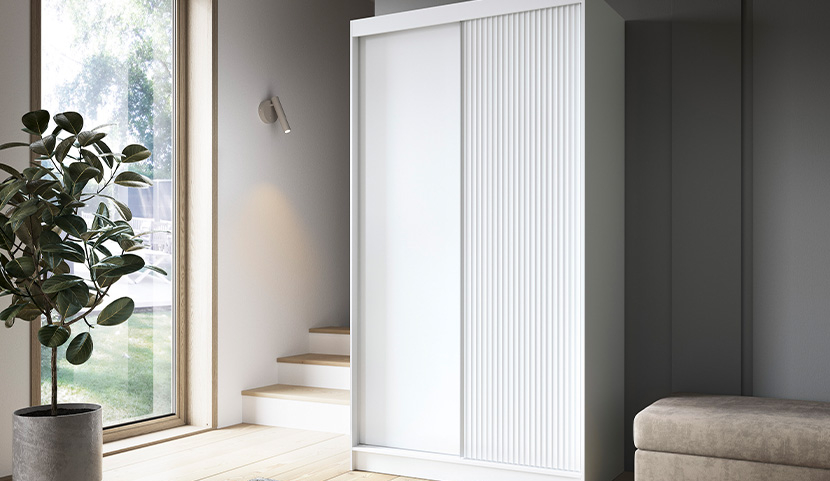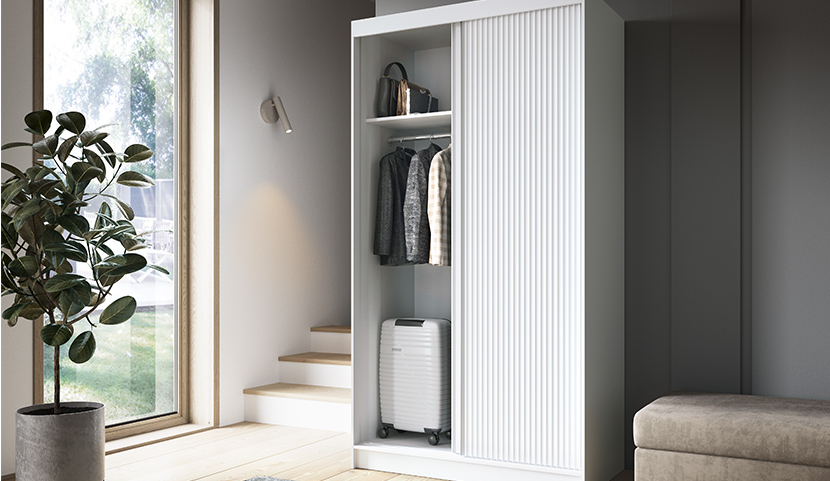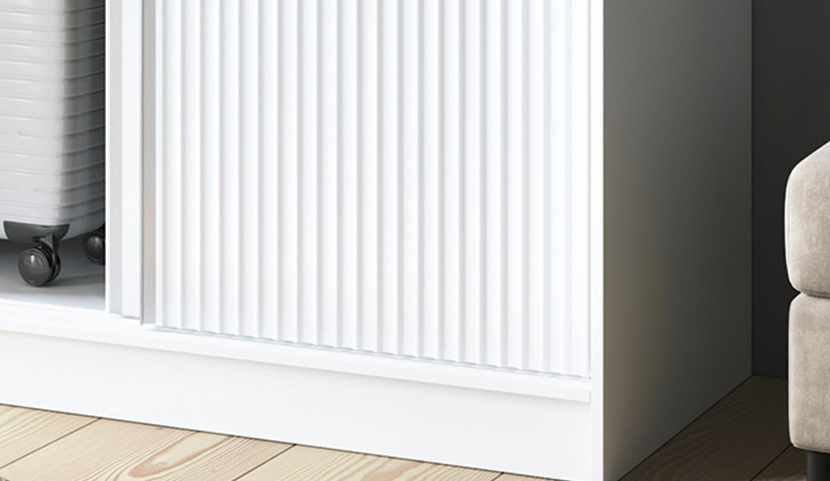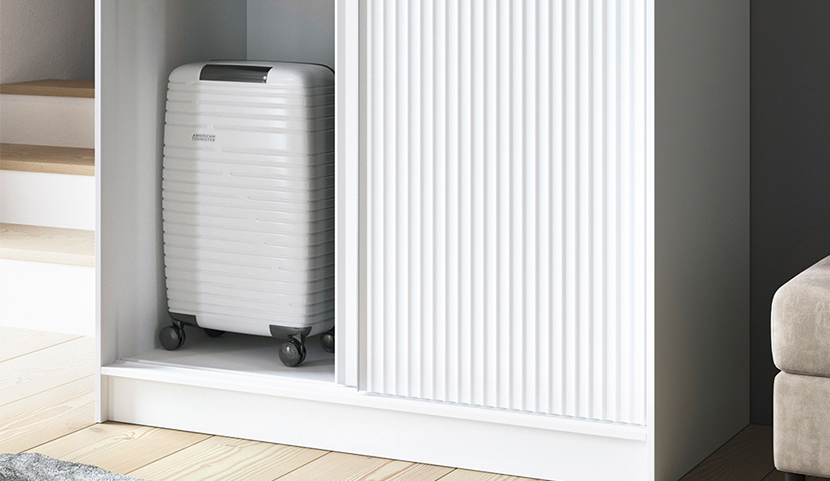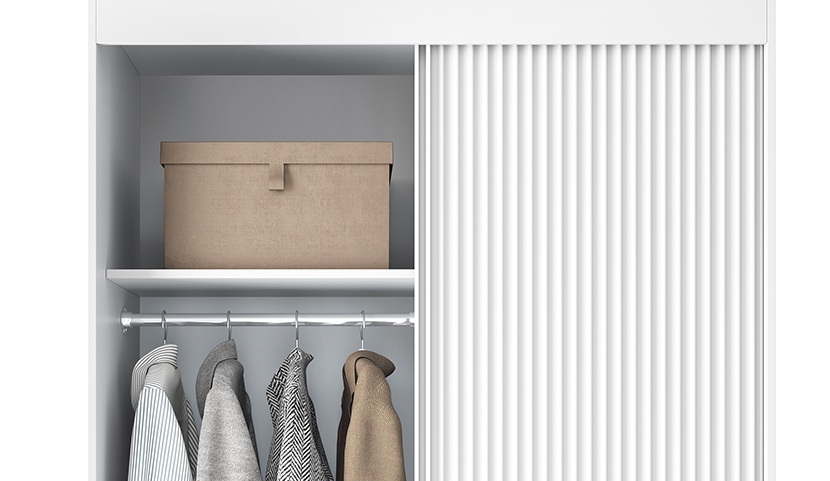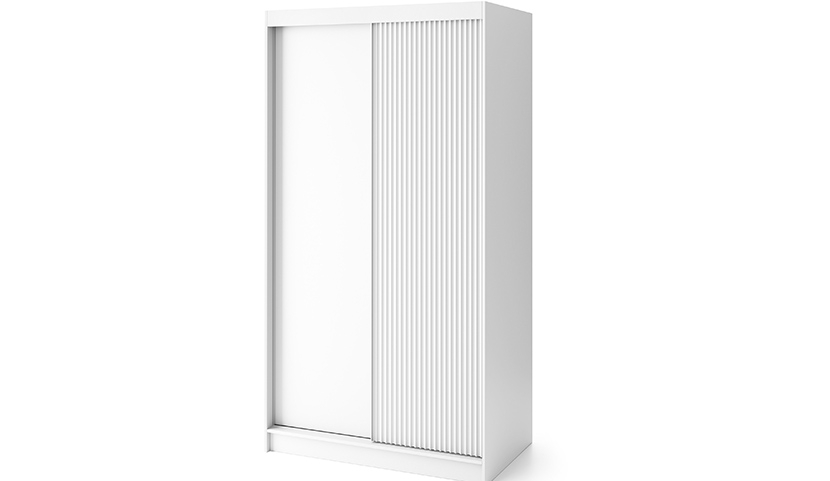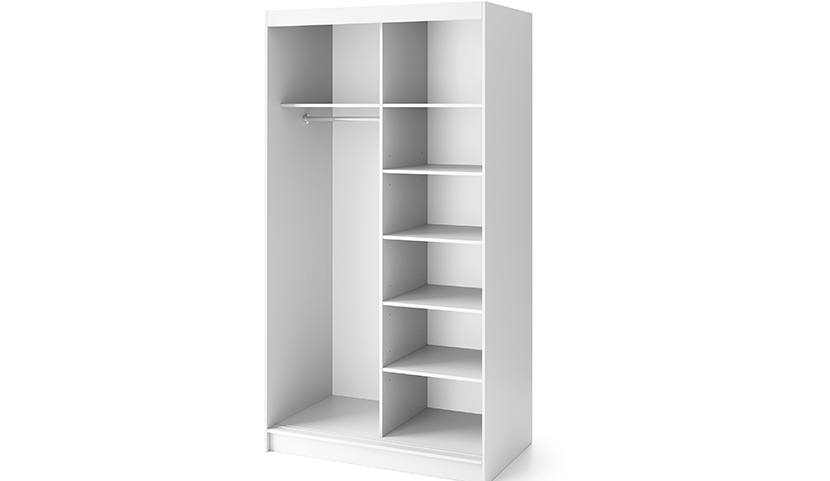 Biancco Sliding Door Wardrobe - Stylish Organization of Your Space
Are you looking for a functional and elegant wardrobe that will help you bring order to your interior? Meet the Biancco Sliding Door Wardrobe - an ideal storage solution that combines minimalist design with maximum convenience of use.
Optimizing space is a crucial element in today's homes, and the Biancco Sliding Door Wardrobe excels in this role. Its dimensions - a width of 120 cm, a depth of 60 cm and an impressive height of 220 cm - allow it to accommodate many of your clothes, accessories and more, while saving space in the room.

Decorative Slats - A Subtle Element of Elegance
One of the main advantages of the Biancco Sliding Door Wardrobe is its design, which allows the doors to slide freely, making it much easier to access the contents of the wardrobe, no matter where you decide to place this piece of furniture. An additional feature that distinguishes this wardrobe is the decorative slats placed on one of the doors, introducing a subtle hint of elegance and style.
With a maximum shelf load of 10 kg each, you can safely store a variety of items on the shelves, creating an orderly and neat look. The Biancco Wardrobe contains a total of 6 shelves, giving you plenty of space to organize your belongings according to your own preferences.

Maximum Space in Minimalist Design
Not forgetting the details, it is worth noting that the Biancco Sliding Door Wardrobe comes in an elegant white shade, which blends perfectly with a variety of interior styles. Its design is timeless and universal, so you can be sure that the wardrobe will be a perfect addition to your room for many years.
Discover new possibilities for storage and organization with the Biancco Sliding Door Wardrobe. Its minimalist design, functionality and aesthetic elements will make your room a place of harmony and order, while exuding refined style.
Rod and shelves included
Decorative slats on the door
Modern design
Sliding doors
Depth of product: 60 cm
Width of product: 120 cm
Heigth of product: 220 cm
Weight of product: 110 kg
Shelves load: 10 kg
High of the leg: 0.5 cm
Type of material: Plate MDF
Body finish: ABS ending
Materials used for the production of furniture legs: Plastic,slide(white color)
Board thickness: 16mm
Number of shelves: 6
Number of rods: 1
Number of doors: 2