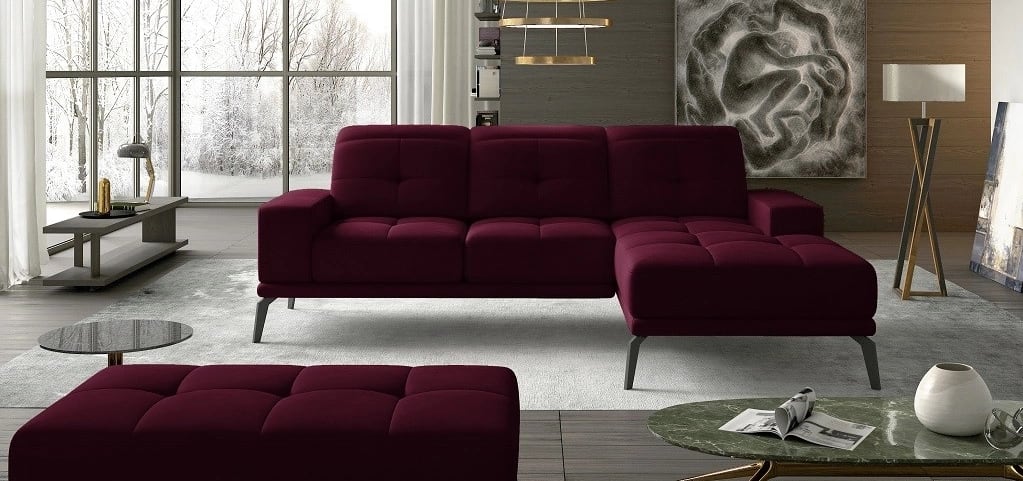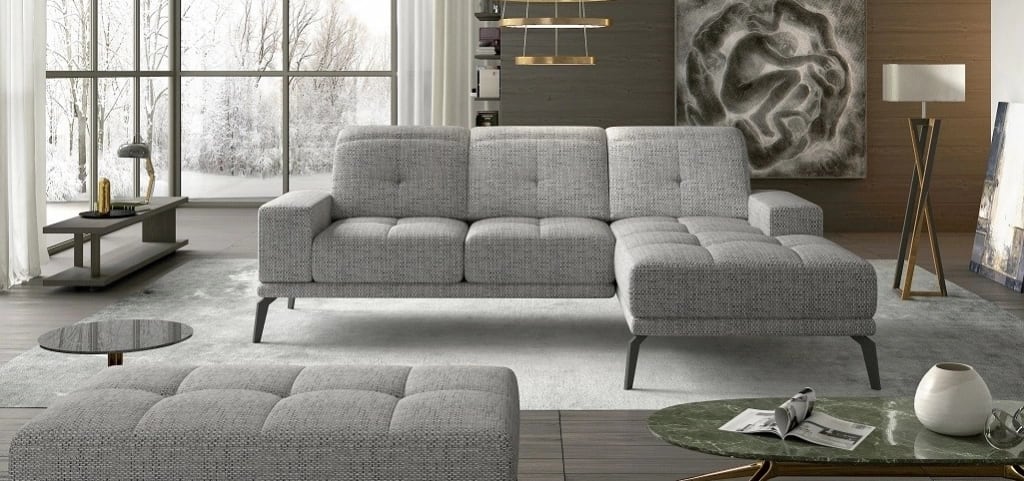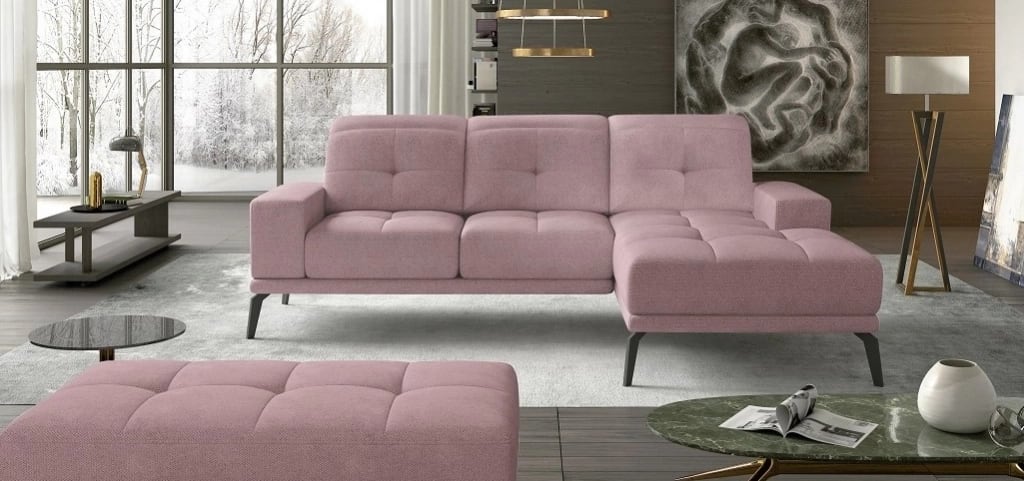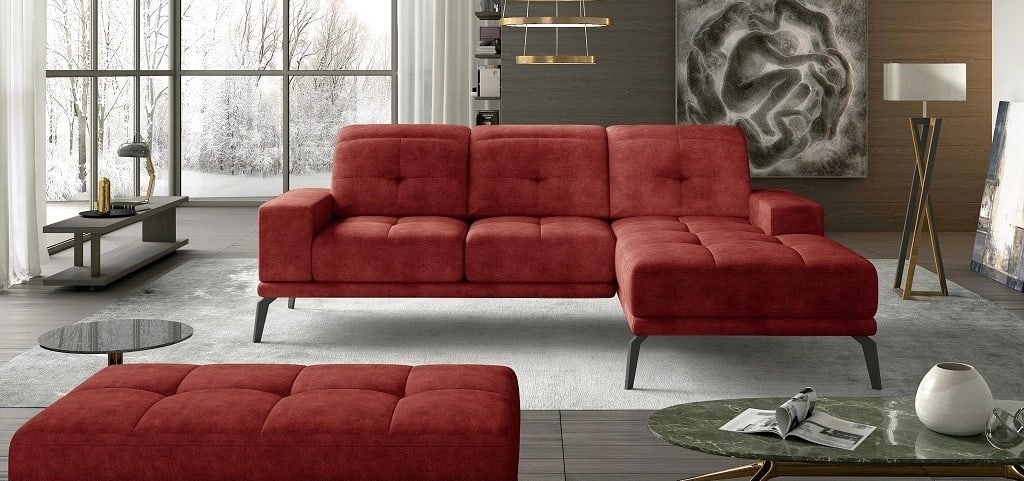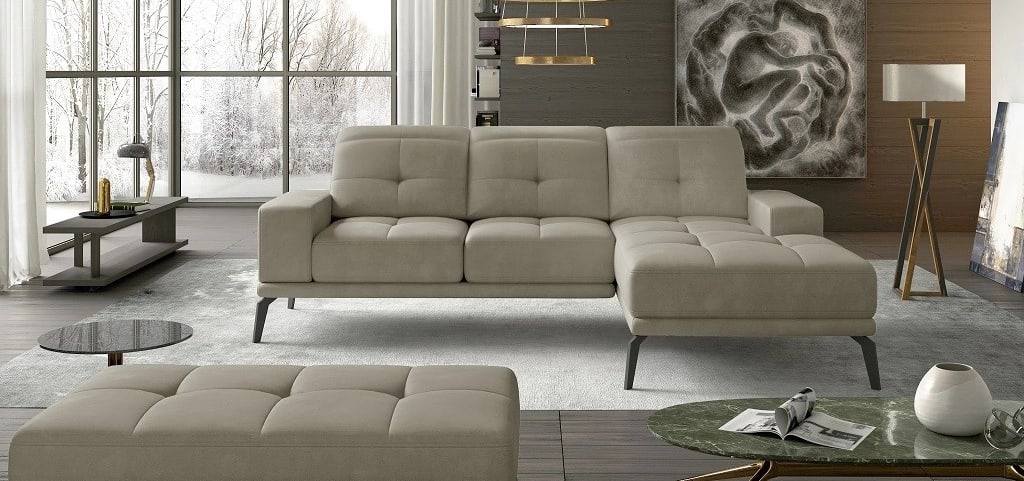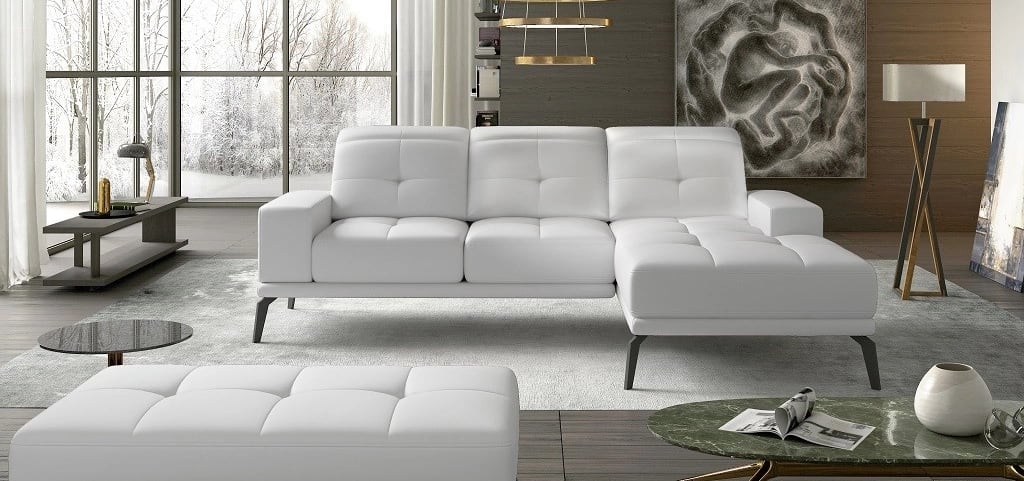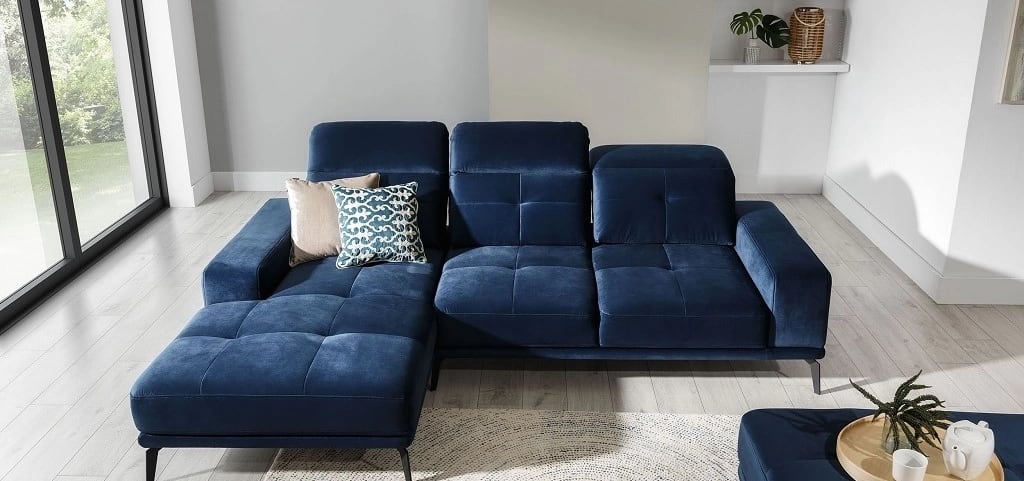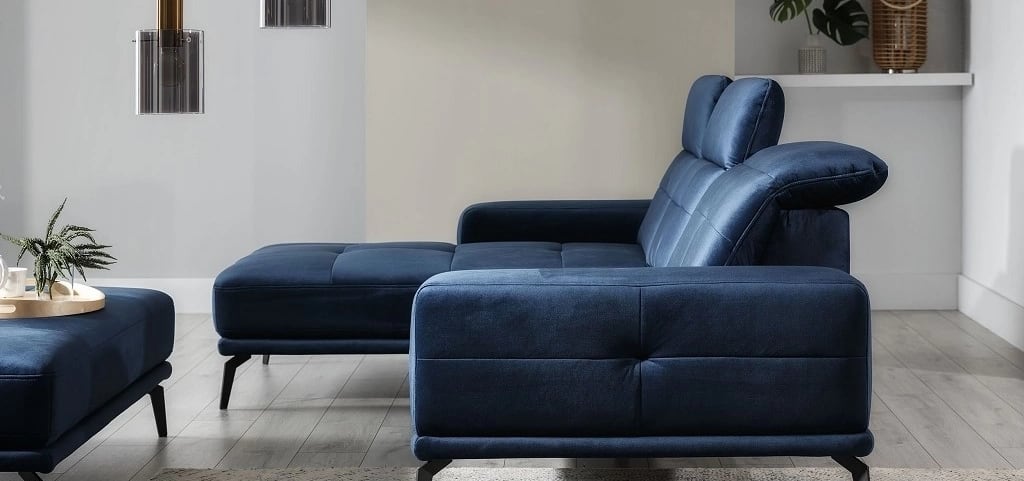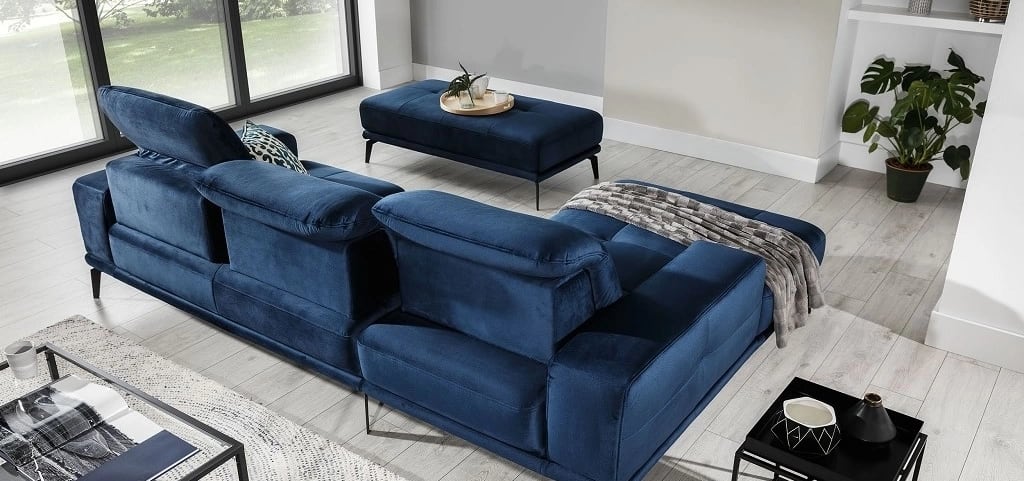 Torrense furniture set - a coherent whole
Corner sofa in the living room is becoming very popular due to its practicality and features associated with functionality. It can fill the space in the corner, which will save extra space. But is it worth it to just settle for the corner sofa? Or maybe it would be a good idea to supplement this piece of furniture with something else? How about a perfectly fitting pouffe? After all, it can perform several functions, and by the way, such a set introduces harmony and makes everything fit together and perfectly combines into one, coherent whole. If you are looking for new lounge furniture, then it is definitely worth having a closer look at our beautiful set, which is Torrense. It is made of the very items just mentioned at the beginning: corner sofa and pouffe.
Torrense lounge furniture set — maintain harmony in your living room
The corner sofa which is part of the Torrense set is a very comfortable piece of furniture, thanks to the fact that its seat is filled with highly elastic, innovative HR foam and corrugated spring. The Torrense set comes along with movable headrests and a sliding backrest, which provide you with extra comfort of use and the possibility of freely positioning your body. The Torrense set also has wide armrests and a long, comfortable ottoman. All this produces the effect of unbelievable comfort. In addition, the corner sofa has dimensions, which are ideal for having a quiet rest: 265 x 175 x 98 cm. The aesthetic side in this case is taken care of by high, black, metal legs, which make the design of the furniture stable, but also stylish. Yet another decorative element of the set is its elegant quilting, enriching the seat. The pouffe is a classic, rectangular, stylish piece of furniture with high, thin legs and dimensions: 137 x 70 x 45 cm. It's great as a seating area, footrest or a coffee stool.
Torrense furniture set — madness without limits
The Torrense lounge furniture set is ideal for both small rooms and larger interiors. It consists of space-saving corner sofa and pouffe that can easily be rearranged, moved, shifted, and repositioned. Set alongside the corner sofa, it can also serve as its extension. Furniture is available in a wide range of colours from the ELTAP fabric collection. This makes it possible to find a perfect match with the colors already prevailing in your room or to buy furniture in your dream color such as bottle green, powdery pink or the traditional: white or black. Both the pouffe and the corner sofa can also be purchased individually. It means that you do not have to limit yourself in color variations, because there is a possibility of buying a corner sofa and pouffe in two completely different colors.
2 items per set: corner sofa and pouffe
Comfortable seat made of highly-elastic, innovative HR foam
Availability of the set in a wide range of colors
Steel, black, high legs for easy cleaning
Pouffe
Width: 137 cm
Depth: 70 cm
Height: 45 cm
Seat depth: 75 cm
Height of legs: 20 cm
Corner sofa width: 265 cm
Corner sofa depth: 175 cm
Height with cushions: 98 cm
Height without cushions: 77 cm
Seat depth: 53 cm
Seat height: 45 cm
similar products - Lounge suites