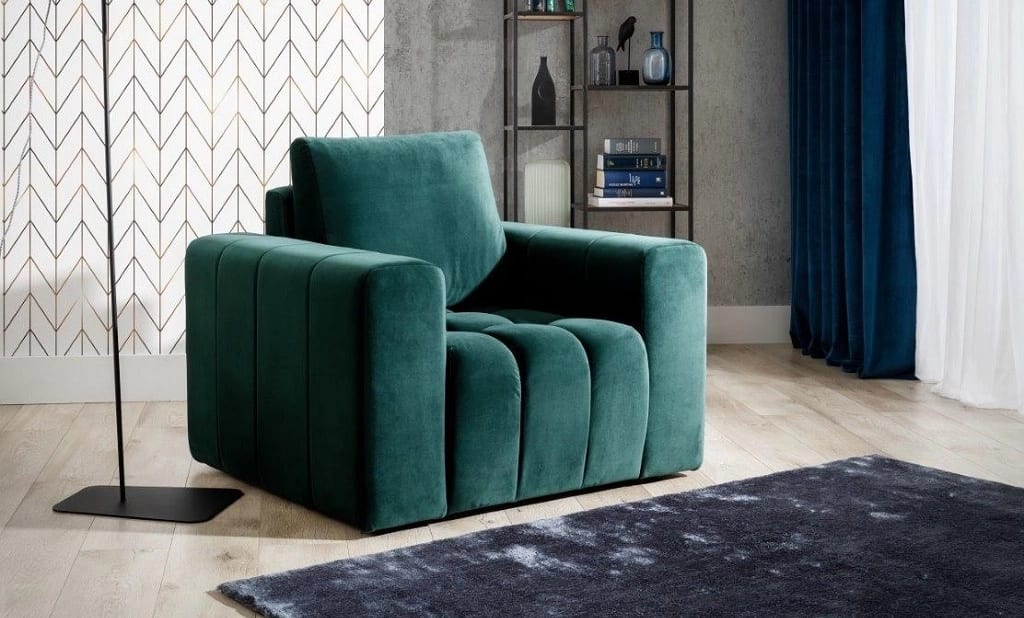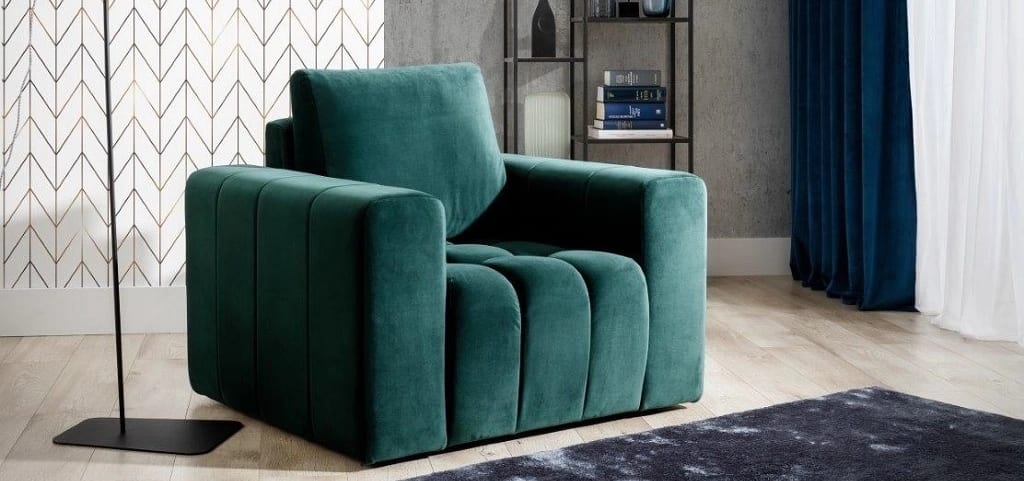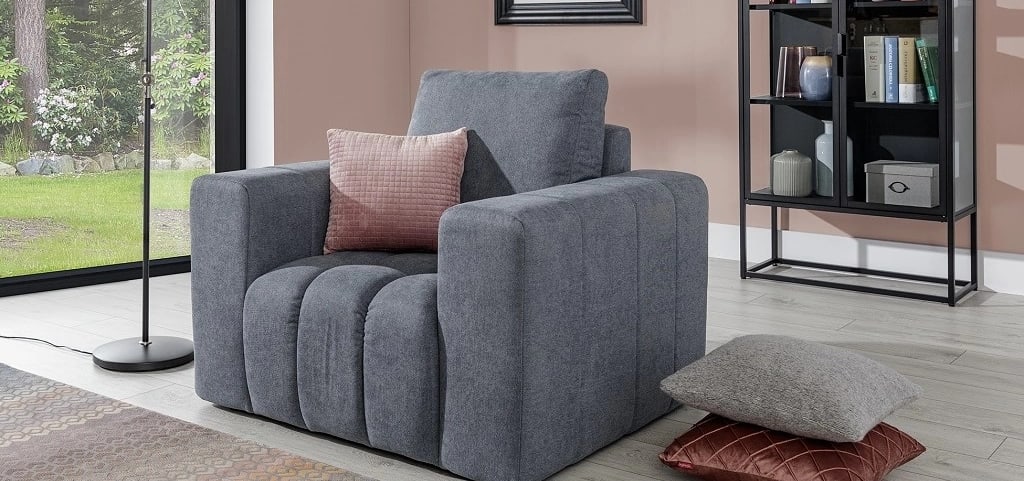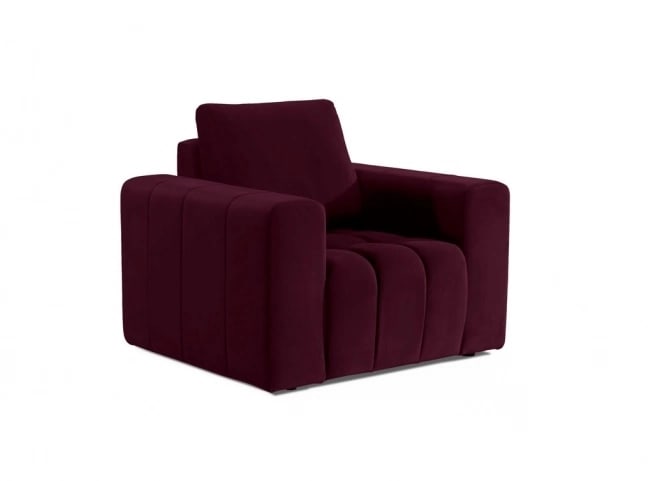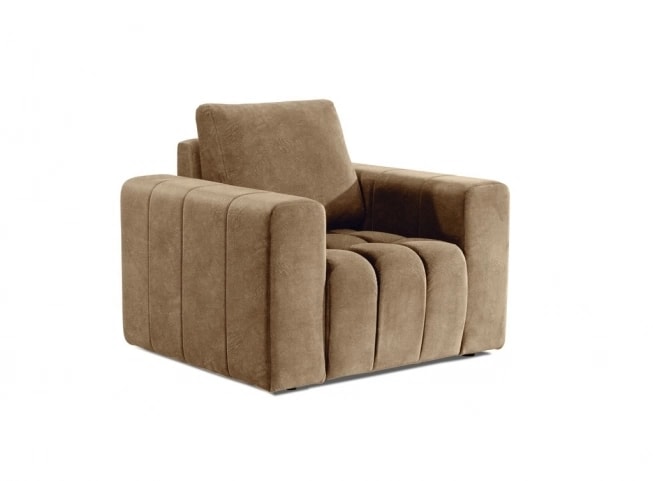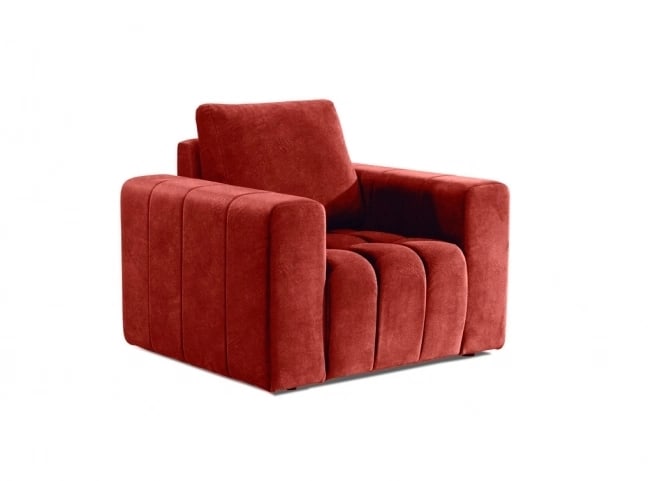 Lazaro Armchair - beauty in simplicity
Are you looking for a distinctive piece of furniture for your home? Furniture that will enrich your space and which looks beautiful? However, you do not want to change all the lounge furniture? You've come to the right place! We present the Lazaro armchair, which impresses with its beauty hidden in a simple form. The upholstered Lazaro armchair has a classic design with low armrests and a quilted seat. Stitching on the front and sides adds a sophisticated finish.

Lazaro Armchair - A form of relaxation
The Lazaro armchair will perfectly fit into the interior of a modern living room. The dimensions of 108 x 89 x 85 centimeters also allow it to fit into smaller spaces. Its deep seat is equipped with corrugated springs, which are covered with a combination of T21 foam and highly elastic HR foam. The armchair stands out thanks to the deep stitching and quilting on the seat which creates an interesting composition. Its comfort of use is also influenced by high and wide armrests in combination with a large pillow on the backrest. The big advantage of this armchair is the combination with a sofa and pouffefe, forming a set .

Lazaro - in the search of peace of mind
The Lazaro armchair is so comfortable and so elegant that you will love its polished look and comfortable seating option at first sight. Ideal for entertainment or a relaxing evening by the fireplace or simply as a place to rest. A great companion for reading books on long winter evenings and a great companion on a hot afternoon. The Lazaro armchair is always there when you need a moment of quiet rest.
Stylish quilting on the seat and stitching on the sides of the furniture
Contoured backrest, wide armrests
Armchair available in a wide range of colors
The width of the chair: 108 cm

Chair depth: 89 cm
Chair height: 85 cm
Seat depth: 75 cm
Seat height: 40 cm
Height of the feet: 3 cm
similar products - Armchairs