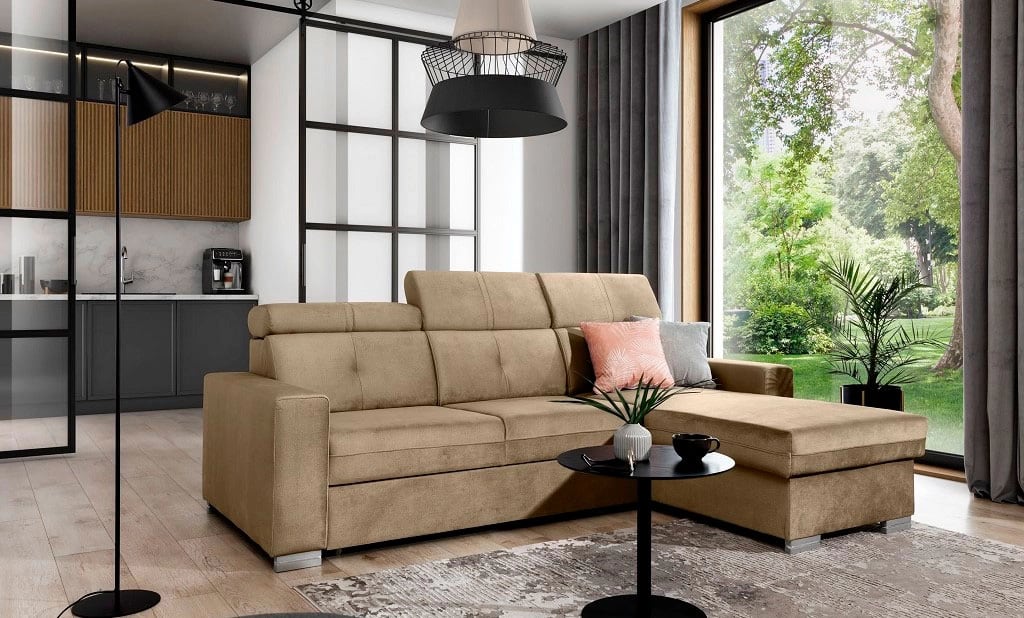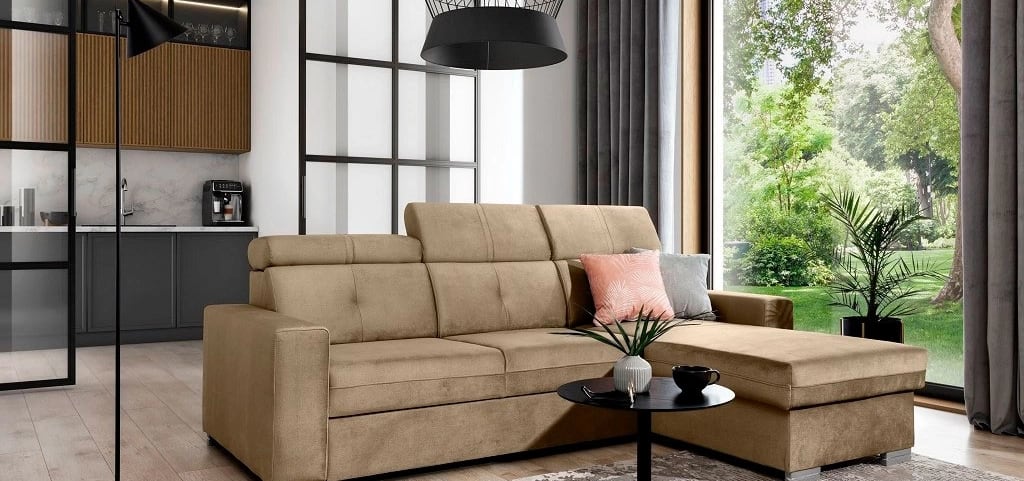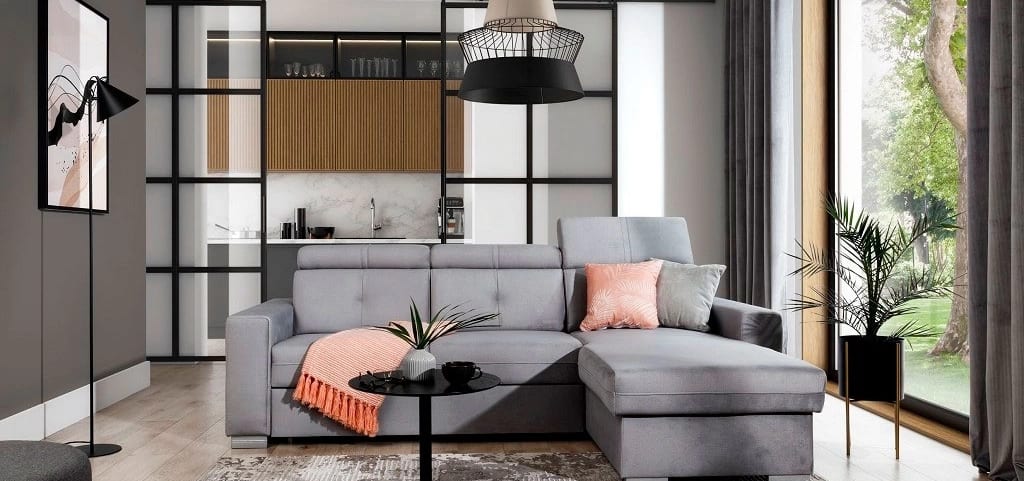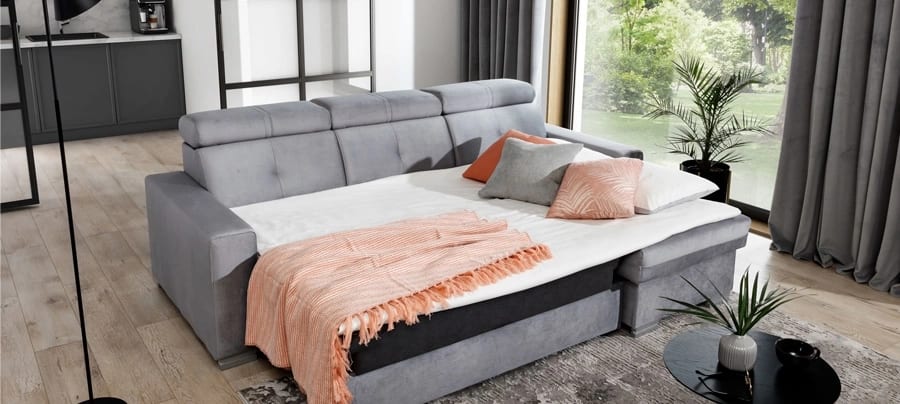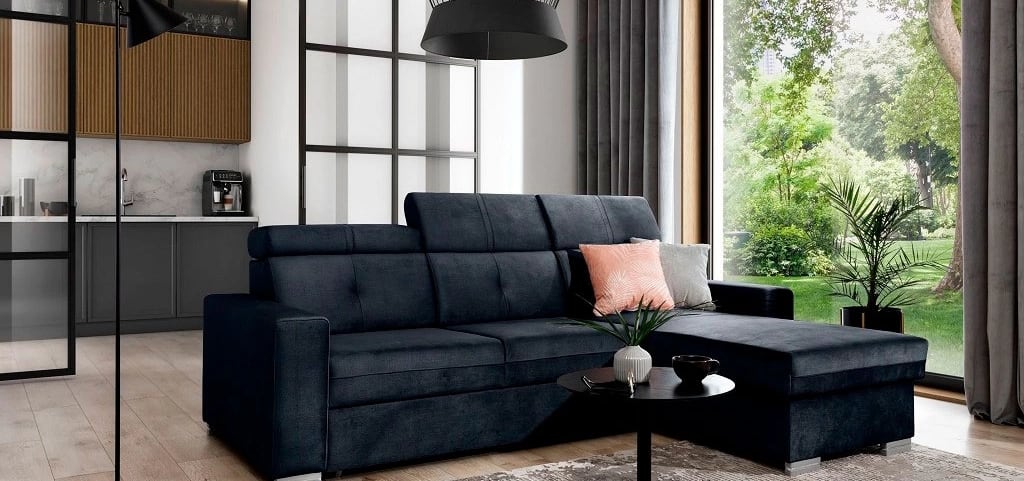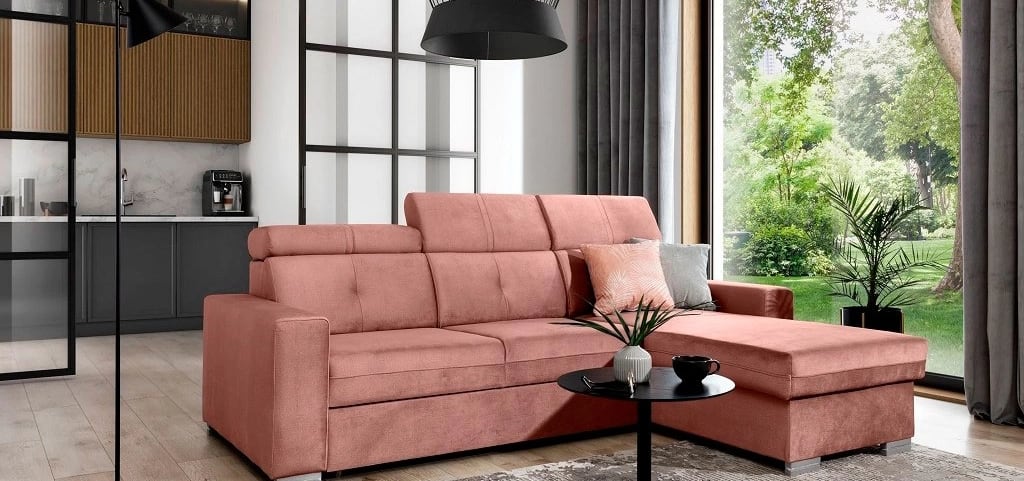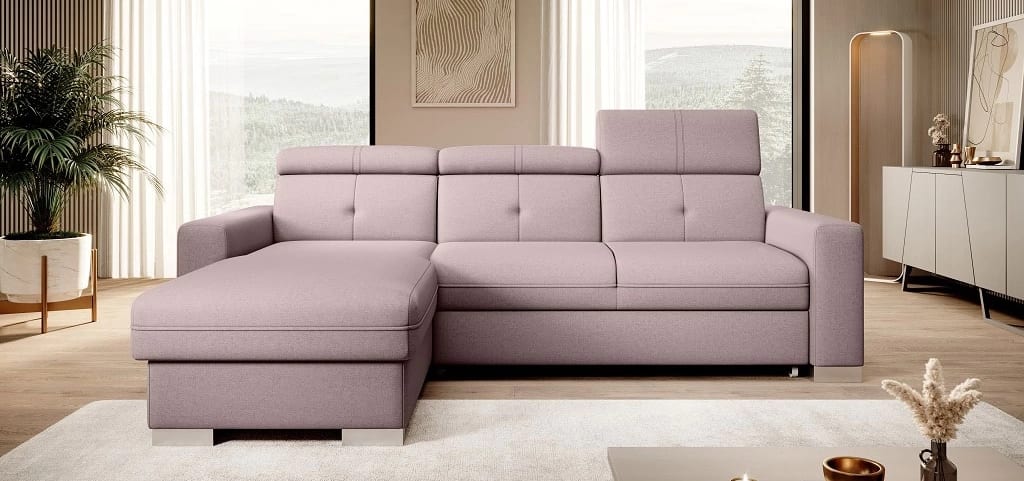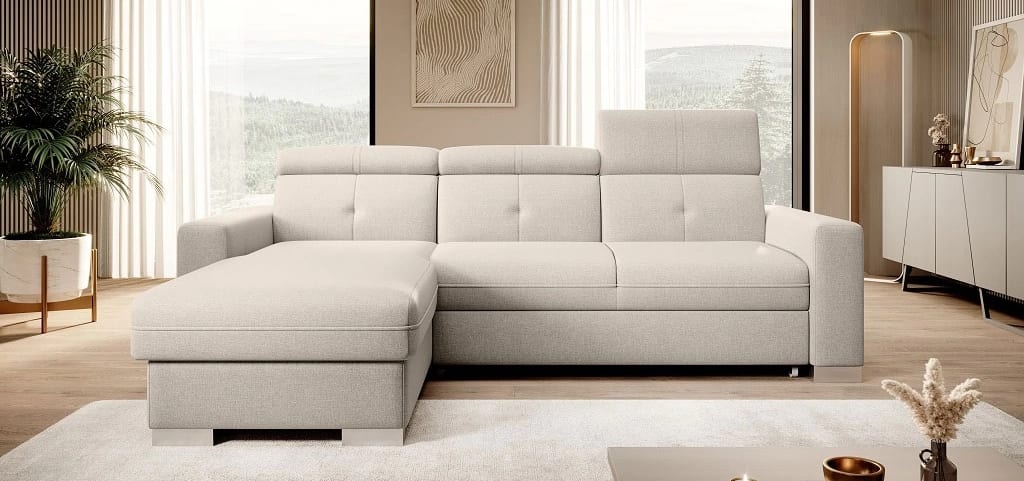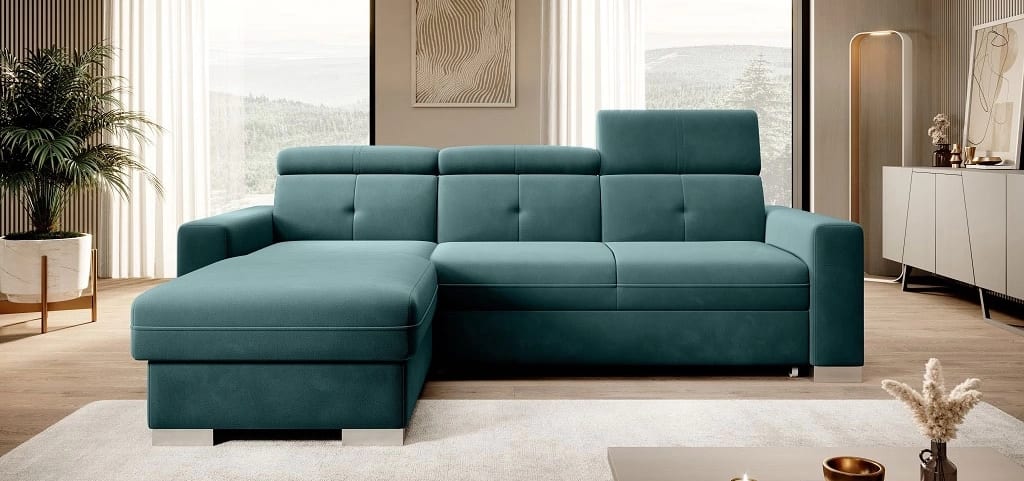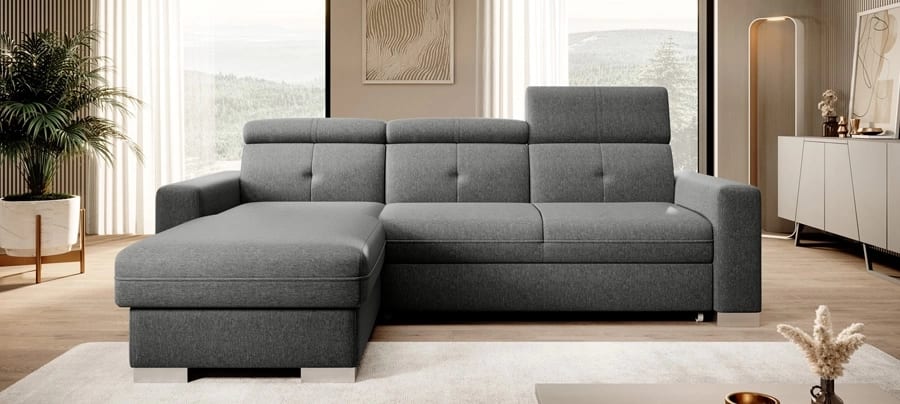 Fresia corner sofa
You are thinking of changing the interior of your living room, but you don't know where to start? Are you looking for a classic piece of furniture, but also a piece of furniture that brings a breath of freshness to the interior of your home? Therefore, our Fresia corner sofa will be perfect! – it will bring style and contemporary comfort to any living room. Fresia is an L-shaped piece of furniture that has been designed with a wooden frame set on wooden and chrome legs. It looks great and is created for a blissful rest. Additionally, apart from aesthetic values, it is also very functional and comfortable. All our corner sofas have been designed with comfort and quality as standard, using carefully selected materials and components.
Fresia corner sofa bed - great design
The Fresia corner sofa consists of three movable headrests that encourage you to lean back and relax while watching movies or reading books. We also like the fact that the Fresia corner sofa bed is a piece of furniture with a width of 247 centimeters, so it fits perfectly in large living rooms or entertainment rooms, but it can also become the hero of smaller and medium-sized rooms. Its other dimensions are: 176 cm and 104 cm. Fresia's wooden and chrome legs, 5.5 centimeters high, are a beautiful decoration and emphasize the elegant look of the furniture. Another advantage of the Fresia corner sofa is the bedding container, thanks to which you can keep the living room or guest room in order. Blankets, pillows or duvets will fit there without any problems, and the saved space in the wardrobe will certainly find its purpose. The fold-out function also allows you to rest at night with our Fresia furniture. The sleeping function is 204x126 centimeters, so it is perfect for unexpected guests or an evening movie screening. The mechanism used to open the corner sofa is a very popular and convenient type of dolphin. It is enough to pull out the part under the seat and align it with the rest of the piece of furniture with one movement. Easy and intuitive dolphin mechanism is a great option to choose a corner sofa with a sleeping function.
Fresia fold-out corner sofa - lightness and elegance
This refreshing element, our Fresia corner sofa bed, breathes warmth into your home, thanks to the impressive upholstery from the ELTAP collection. The offer includes both the classic colours, i.e. shades of gray or beige, and the more original ones - pink, green or navy blue. Everyone will find the perfect color for many interiors at home, but also in an office, hotel or office. Thanks to the seat filled with the T30 foam, this corner sofa provides stable support and a comfortable rest. The T30 foam is a durable and extremely resilient product, so its functional qualities are perfect for everyday use. Another inseparable component of upholstered furniture is the spring. The B-type wave spring has been used in the Fresia corner sofa, so the seat of the furniture is more flexible and bent, and thus extremely comfortable. Relax at the end of a long day and immerse yourself in Fresia, a comfortable corner sofa.
Three movable headrests
Container for bedding
Sleeping function
Upholstered back
Seat filled with durable T30 foam
Dolphin unfolding mechanism
Type B wave spring
Backrest filled with the T18 foam
Corner sofa width: 247 cm
Corner sofa depth: 176 cm
Corner sofa height: 104 cm
Seat depth: 54 cm
Seat height: 44 cm
Leg height: 5.5 cm
Sleeping area: 204x126 cm