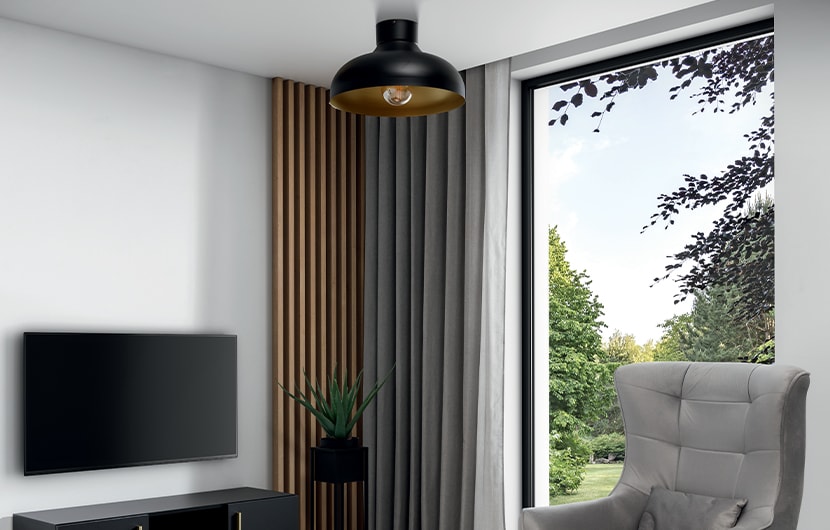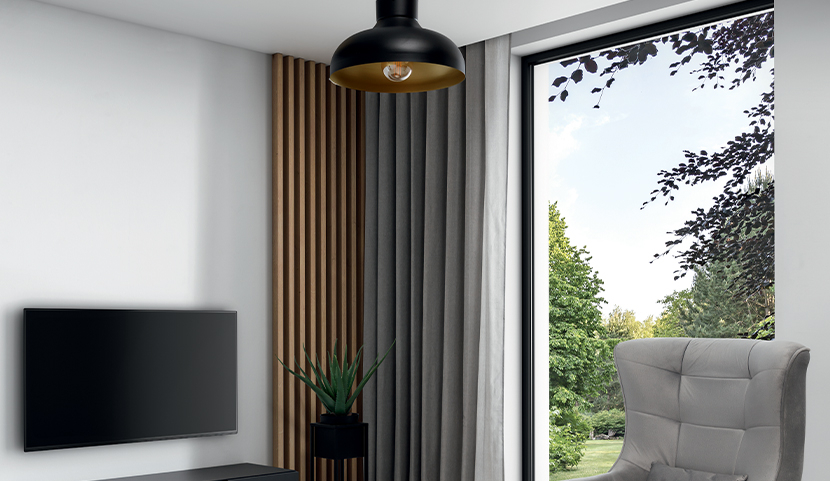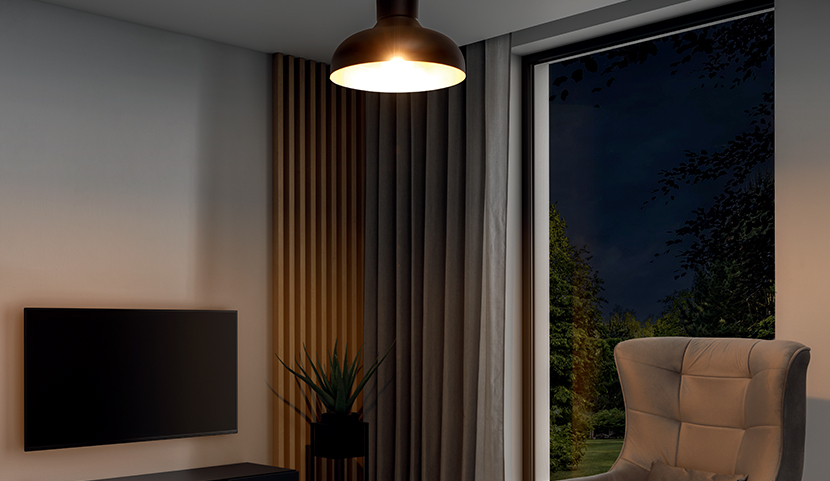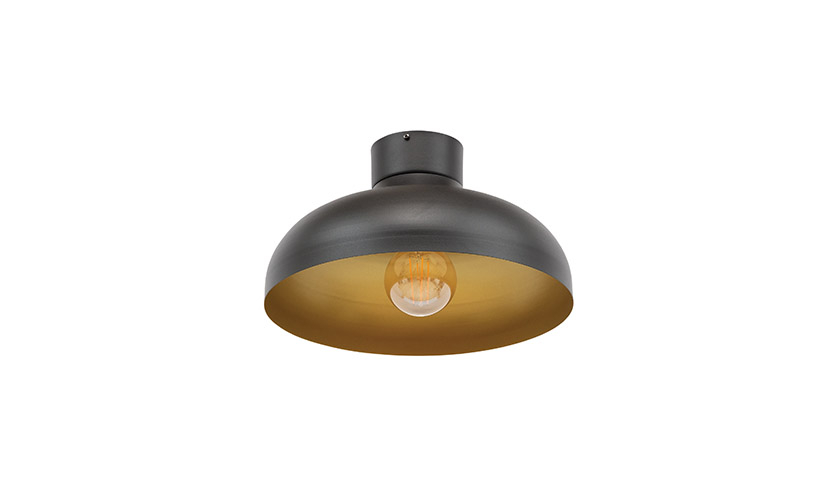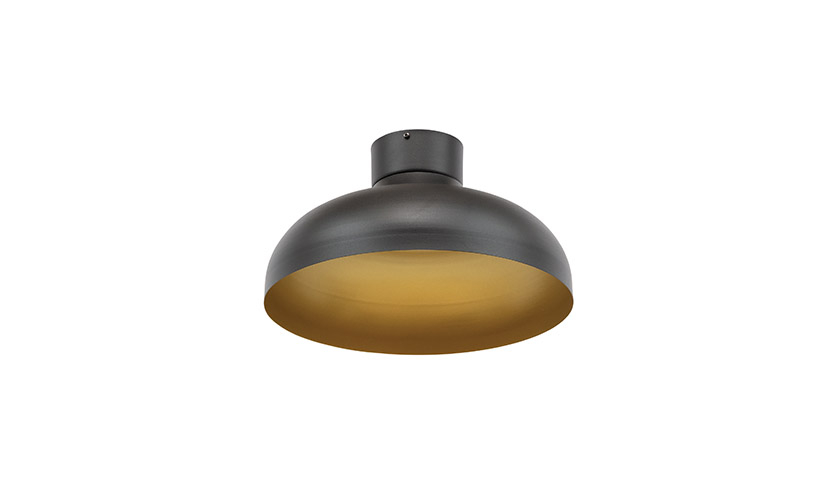 Desolo Ceiling Lamp: a harmonious combination of elegance and modernity!
Are you looking for something to transform the decor of your bedroom or living room? Or maybe you want to add a new flare to your bathroom, hallway or dressing room? We have the perfect solution for you! The Desolo Ceiling Lamp is a unique decorative piece that perfectly juxtaposes classic and modern design. This charming ceiling lamp can add a unique charm to virtually any wall.
The Desolo Ceiling Lamp is available in one extremely unique variant - the outer side presents itself in deep, elegant black, while the inner side impresses with a golden glow. This subtle color contrast gives the lamp a unique character and elegance that emanates from its every detail.

Unparalleled solidity and elegance: the Desolo Ceiling Lamp creates a unique atmosphere and style
Desolo is distinguished by its sturdy construction of top-quality steel, which guarantees durability and long-lasting satisfaction from use. The shade and base have been meticulously crafted with exceptional attention to detail, collectively creating a modern and luxurious look that blends well with a variety of interior styles.
The Desolo Ceiling Lamp is not only an excellent source of light, but also a unique decorative element that will bring style and character to your space. Regardless of your preferred interior style, this lamp will provide an extraordinary atmosphere and full satisfaction from its use. Revitalize your space and add a unique glow to it with the Desolo Ceiling Lamp!
Shade color: Black + gold
Base color: Black
Available in one sizes
Desolo 40x21x40
Lamp width: 40 cm
Lamp length: 21 cm
Lamp height: 40 cm
Material(top layer, bottom): steel
Number of light points: 1
Height regulator: no
Thread type: E27
Maximum light output: 15W
Sealing class (IP+IK): IP 20
similar products - Ceiling lamp