Cande Continental Bed With Container 140x200
back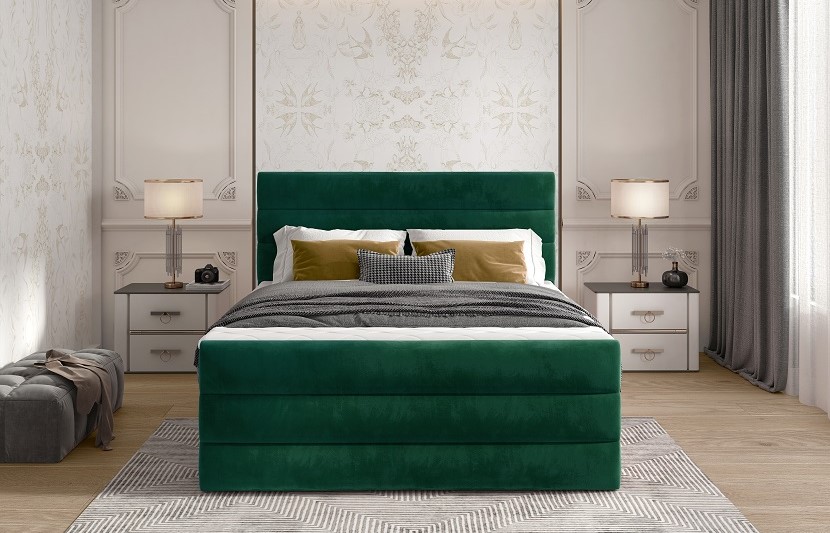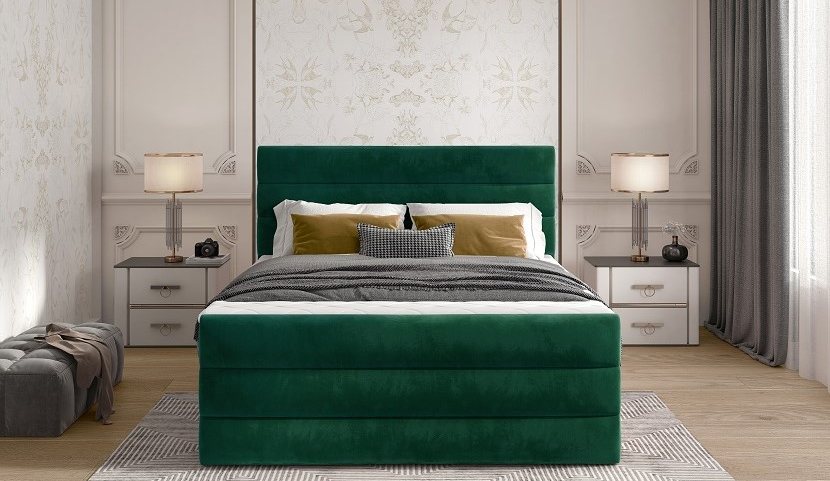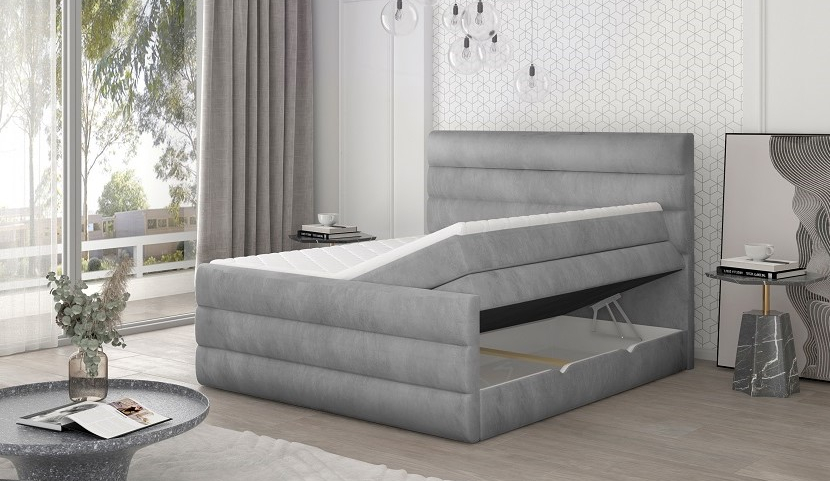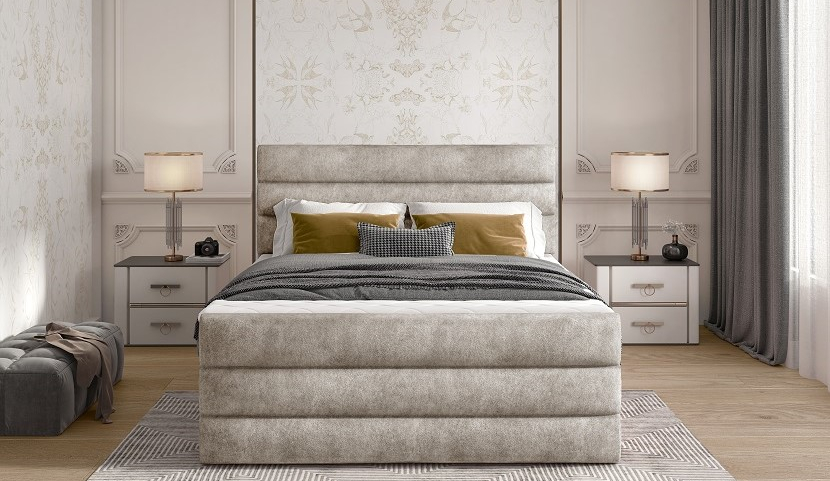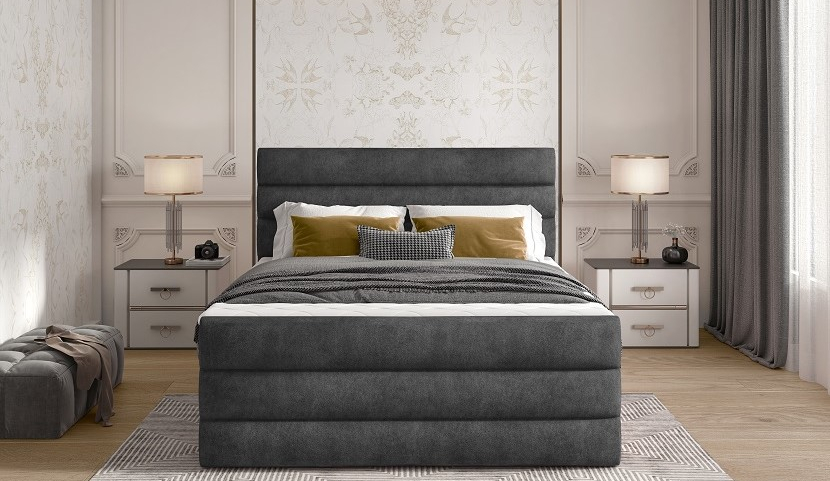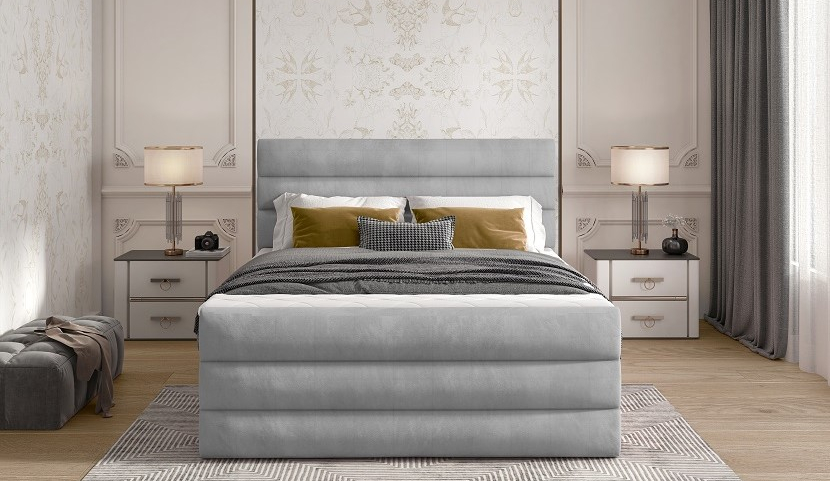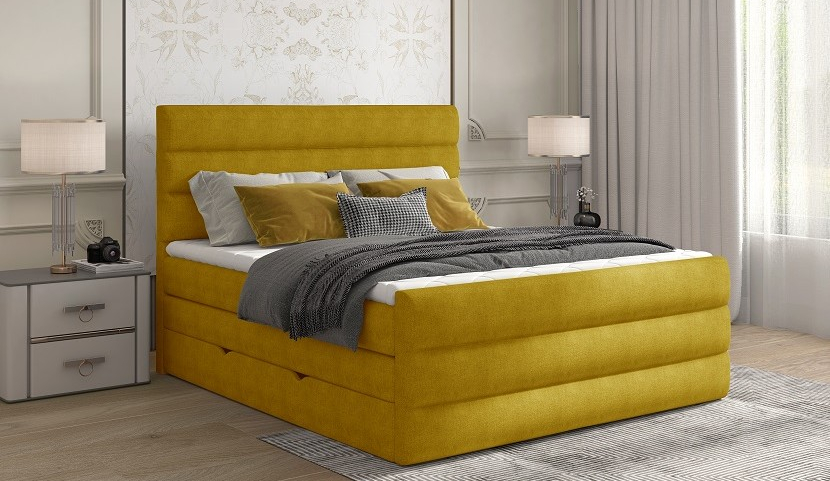 Cande Boxspring
A modern bed with a minimalist design - this is how you can describe the Cande boxspring.

Cande - the bed you dream about
For your dream bedroom, it is worth choosing both the materials and the size of the bed in such a way as to guarantee us rest and relaxation. The bed is mounted on a solid wooden box with a mattress with bonnell springs and a pocket mattress. The whole thing is covered with a topper, which eliminates the uncomfortable gap in the middle of the bed, and also increases the feeling of comfort. The furniture is decorated with horizontal stitching that reflects the original visual effect, filled with soft foam both in the headrest element and in the front of the boxspring.

Cande continental bed - beautiful and comfortable
The Cande model can be adapted to many bedroom arrangements, due to the fact that it is available in a wide range of colours. The bed has three dimensions with a sleeping area: 140/160/180cmx200cm. Equipped with containers for bedding, the bed gains in functionality.
The Cande bedroom bed is a perfect proposition for a modern bedroom.
High headboard with stitching and front of the bed
High seat
Spacious bedding containers
Bed available in many colours
Bed width: 140/160/180 cm
Bed length: 220 cm
Bed height: 133 cm
Base height: 63 cm