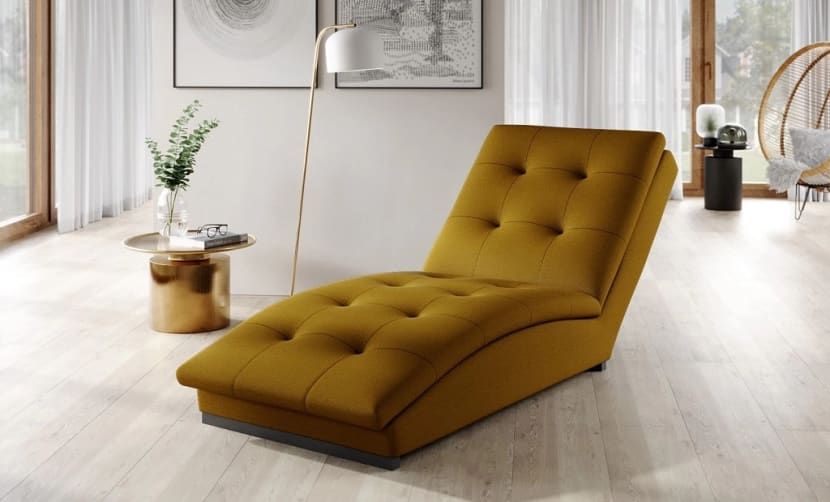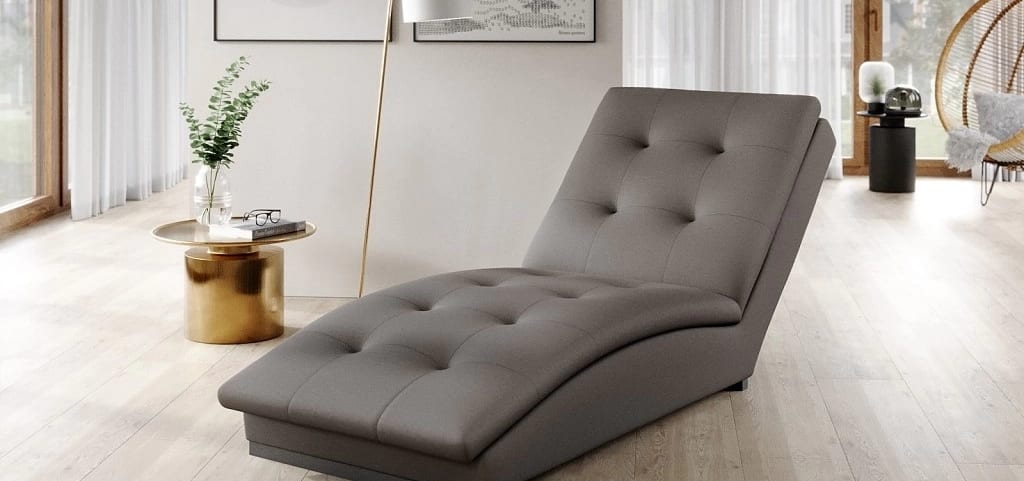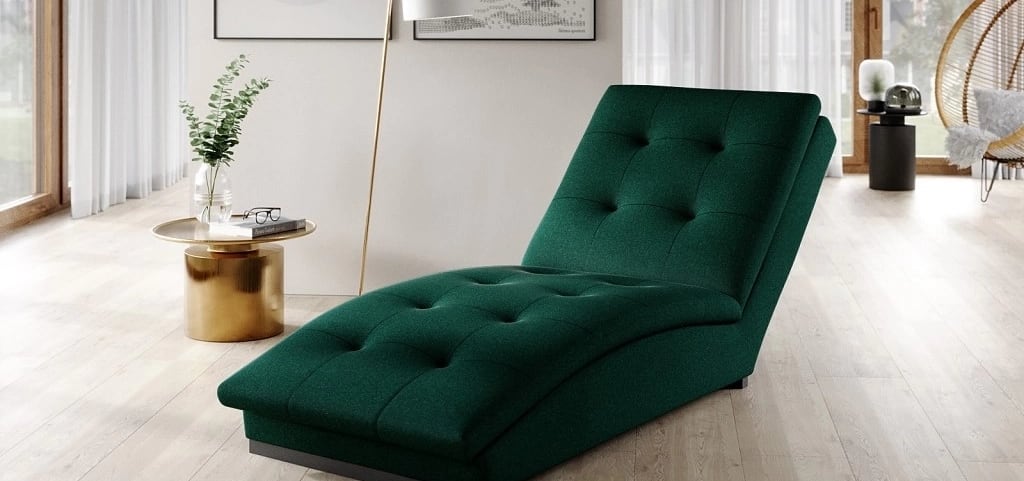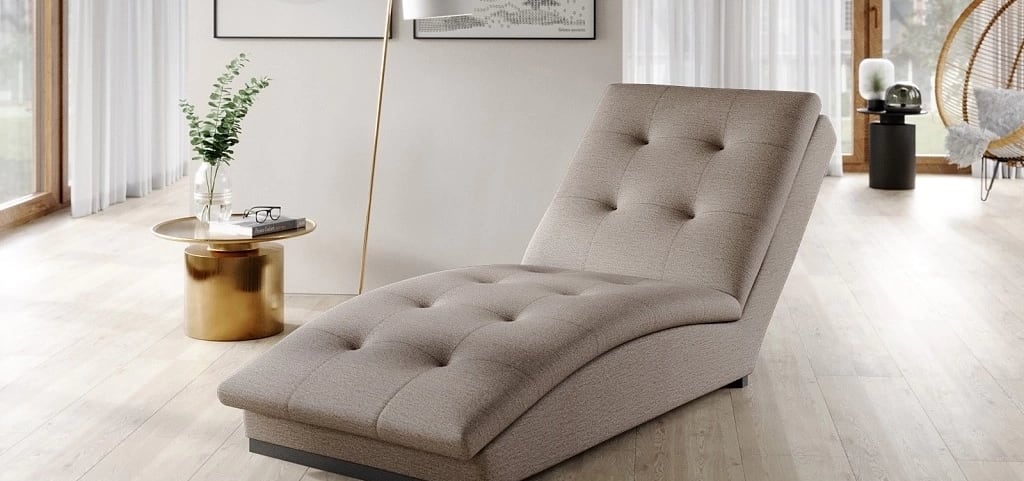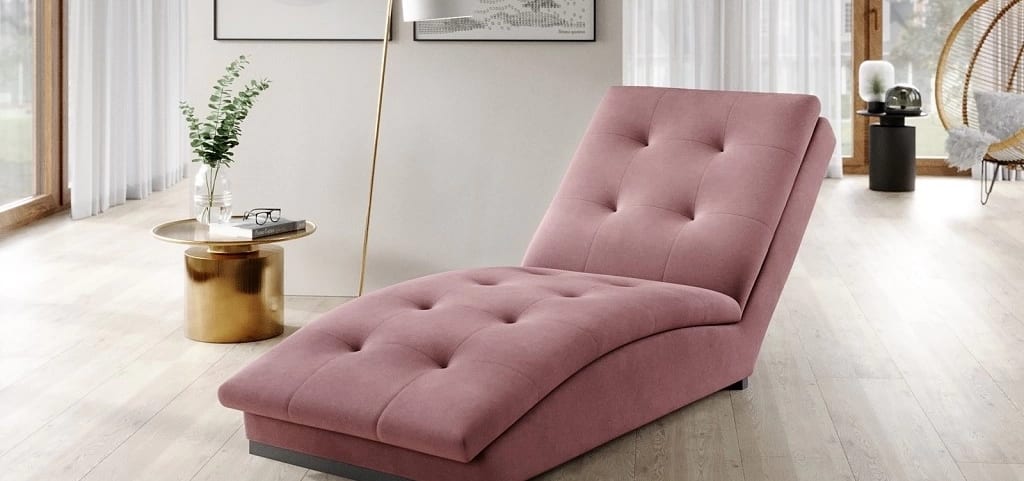 Doro Chaise Longue
Sipping your morning coffee, relaxing with a good book, or even taking a nap in the middle of the day - the cozy Doro chaise longue provides the perfect place for any occasion. Thanks to its modern, elegant design with clean lines, as well as the curved seat and arched backrest, this piece of furniture is the perfect addition to a bedroom or living room. It will fit very well in various styles of interior design. You can relax there both alone and in the presence of guests. This chaise longue is ideal when you want to rest comfortably after work. It will also be great for reading a good book, watching a movie, or playing video games. The Doro chaise longue can be used as a freestanding piece of furniture because it has an upholstered back, so it looks beautiful from all sides. It can stand either in the middle of the room or in its corner - whatever your heart desires.
Doro Chaise Longue – an upholstered piece of furniture for special tasks
Our Doro chaise longue is a beautiful upholstered piece of furniture that is long enough to lie on it comfortably and support your legs, because its depth is as much as 170 centimeters. The remaining dimensions of 85x95 centimeters make the chaise longue a piece of furniture not only for spacious rooms. HR foam in the Doro seat and backrest is a highly flexible, high-quality furniture filling. Resting with HR foam means much greater comfort of sitting and a healthy body position. It is very flexible and provides perfect support for the back. HR foam, thanks to its unique cellular structure, ensures adequate tensile strength, and the increased flexibility makes it fit the body exceptionally well. The additional support force in the HR foam helps to distribute the pressure evenly over the entire surface of the furniture. The furniture filling with HR foam and the fabrics pleasant to the touch take your comfort to a new level.
Upholstered Doro Chaise Longue - for the living room and bedroom
Doro is a cozy and comfortable chaise longue, and in addition, available in many beautiful fabrics from the ELTAP collection, it is simply a perfect piece of furniture. You can use several Doro chaise lounges to create an extremely cozy corner, but be prepared for the fact that the risk of falling asleep while watching a movie on furniture such as Doro is high ;)
Stylish quilting
Highly flexible HR foam in the backrest and seat of the furniture
Elegant appearance
Available in many colors from the ELTAP collection
Product width: 85 cm
Product depth: 170 cm
Product height: 95 cm
Seat depth: 116 cm
Seat height: 45 cm
Backrest height: 72 cm
Leg height: 4 cm