Find out more about ELTAP products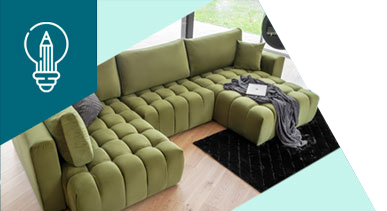 King of the living room, i.e. a corner with a sleeping function!
Follow our advice and choose the perfect piece of furniture for your interior.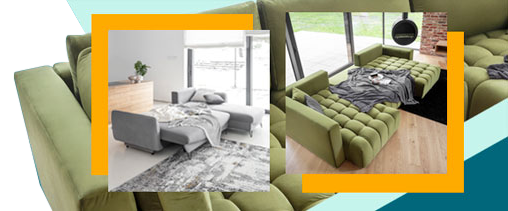 ELTAP inspires
Oh my gosh, a stain! Or, what Easy Clean Fabrics are
Upholstered furniture is our everyday companion. Couches, sofas, corner sofas, armchairs and pouffes as well as beds – all of them can be easily soiled. But you need not worry about them any longer! ELTAP, within its offer, presents Easy Clean Fabrics with special properties. Due to them, it is easy to clean the upholstery of a living room suite and enjoy the comfort of ELTAP furniture. We invite you to become acquainted with our text about Easy Clean Fabrics.
Pastel colours in interior design
Pastel bed in the bedroom? Why not?! Pastels are light shades of primary colours. They are able to maintain the liveliness and brightness of colour, but also soothe and calm down. Should you need silence, harmony and tranquility in your home, you will make the right choice by choosing furniture in pastel shades. We invite you to read the entry about a pastel bedroom and choose our ELTAP furniture!
A comfortable pouffe for special tasks
Pouffes are in many cases an important item in interior designing, since they not only decorate the interior but they also constitute a functional asset and may serve several purposes. ELTAP's offer includes pouffes which surprise with their functionality and an excellent design, too. We invite you to read an article on pouffes and to see our collections of pouffes. We do believe that you can find your pouffes of choice which will be for you something more than only part of living room suite.