Ario two-seater sofa bed
back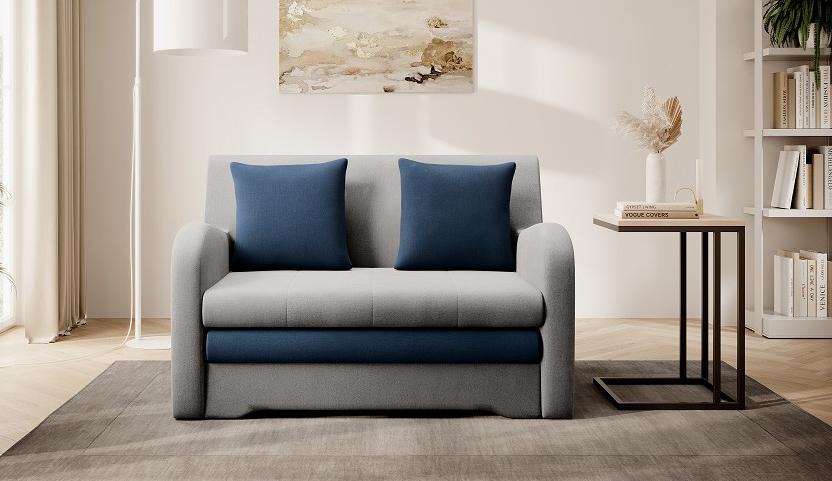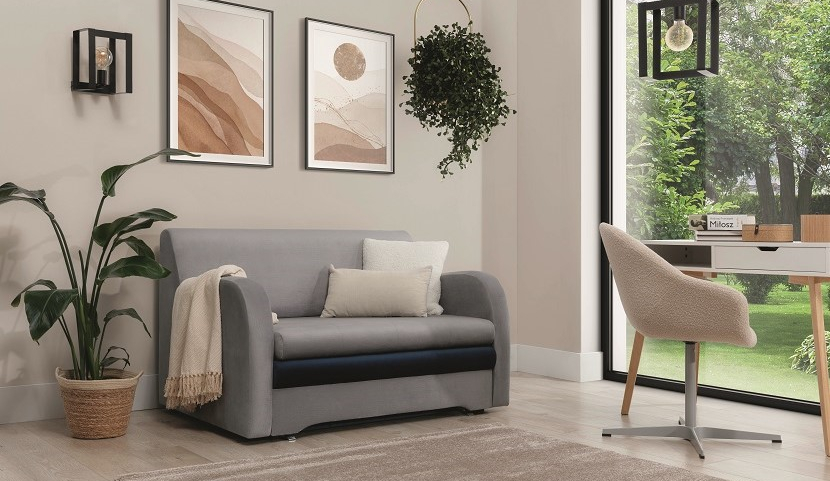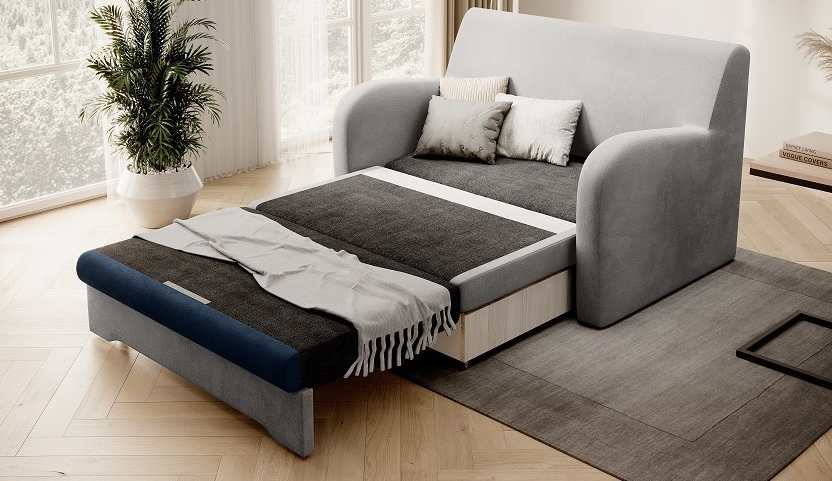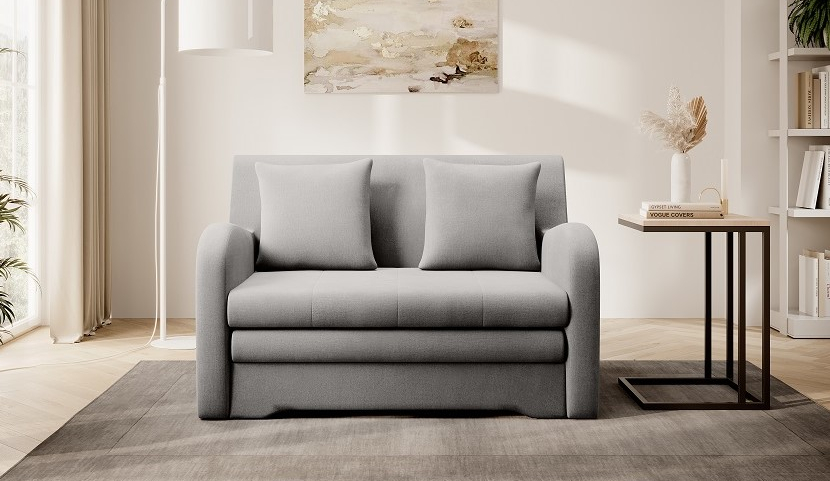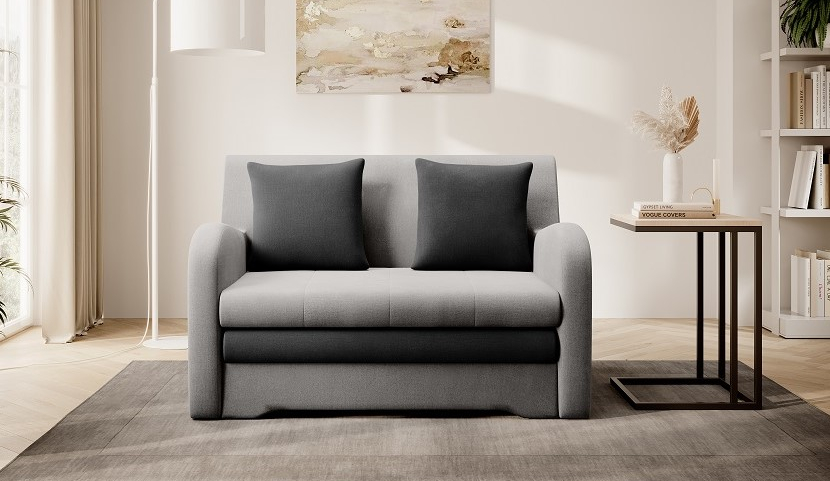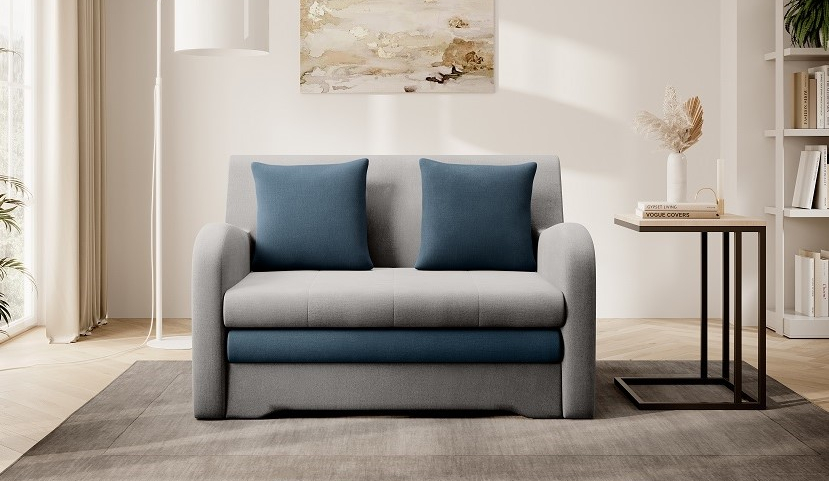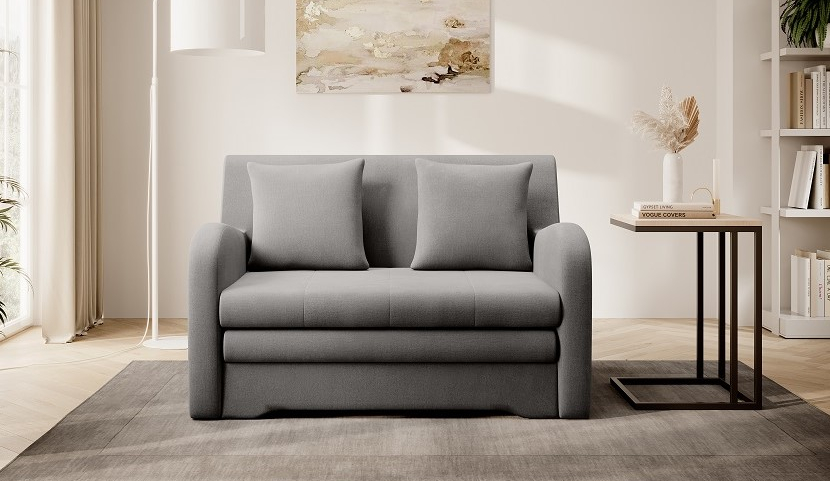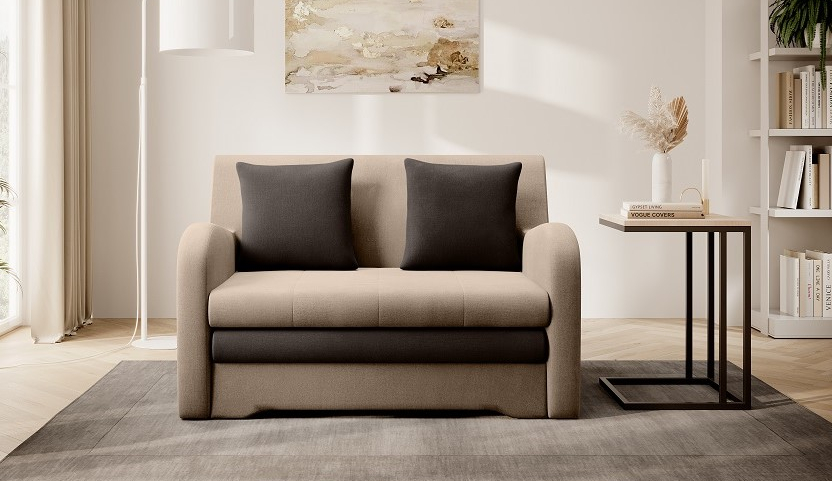 Ario sofa with sleeping function
Are you planning to organize some comfortable space in teenager's room? Or maybe you are looking for the best idea for children's room? Either way, our modern Ario sofa will make it easy for you to get the result you dream of! This original piece of furniture stands out by its high functionality, compact shape and top quality workmanship, making it an excellent choice for your home.

Ario sofa bed - a comfortable place to sleep
Modern sofas from the Ario collection have been designed with the modern user in mind. This means that the designers put great emphasis on multifunctionality and compact dimensions so that the sofa can be adapted to just any interior.
Sleeping sofas are perfect for all teenager's or children's rooms, as they provide their owner with a place to sit during the day. However, at night, a few quick movements are enough to transform it into a comfortable bed, where your kid will rest properly.
The Ario model comes together with a spacious bedding container. Hence, it's well able to control unruly textiles, making them always within reach. Thanks to this, the process of making bed will become much more convenient, and the morning arranging of the sofa will be a piece of cake.
The internal structure of our furniture is just as good here. In its heart you will find T28 and T25 foam. This combination of materials makes sofa surface pleasantly flexible and soft. Hence, it supports the body well, providing it not just with a pleasant experience, but also support for the sensitive curvatures of the spine.
Even a few hours spent in either sitting or lying position on our sofa bed won't affect your health. Moreover, the elastic surface of the sofa quickly returns to its original shape, thanks to which it avoids the formation of unsightly - and uncomfortable! - creases.

Ario small sofa - the perfect two-seater couch for your living room
The small size of our product makes it a great idea for guest room. Then, you will surely provide your visitors with great opportunity to rest - both during the day and at night - in fully comfortable conditions. The folded couch does not take up too much space, thanks to which the room remains uncluttered.
The modern design of the sofa is also noteworthy here. Our couch is distinguished by soft, almost flowing lines, as well as subtly rounded backrest and sides. No wonder it will perfectly fit into modern arrangements, toning down subtly the coolish atmosphere of the surroundings.
It has long been known that soft shapes are conducive to building a cozy interior. So, go for our Ario sofa and merge it with your Scandinavian, cottagecore or boho style space, and you will surely come up with a place of your own where all worries will disappear.
Freestanding model - with an upholstered back,
Decorative pillows included
Sofa surface is filled with a blend of T25 and T28 foam, thanks to which it is elastic and pleasant to the touch,
Plastic sofa legs do not scratch the floor,
Easy-to-use sleeping function
Capacious bedding storage compartment,
Modern design in line with current trends,
Available in a wide range of fabrics from the ELTAP collection.
sofa width: 130 cm,
sofa depth: 103 cm,
sofa height: 85 cm,
sofa load capacity: 160 kg,
seat filling: T28 foam,
seat height: 45 cm,
seat depth: 64 cm,
backrest filling: T25 foam,
legs: plastic,
leg height: 1.5 cm,
leg color: black,
width of the sleeping surface: 111 cm,
length of the sleeping surface: 196 cm,
height of the sleeping surface: 33 cm,
container length: 85 cm,
container width: 61 cm,
internal depth of the container: 13 cm.