Elsher Grey living room rug 120x180cm
back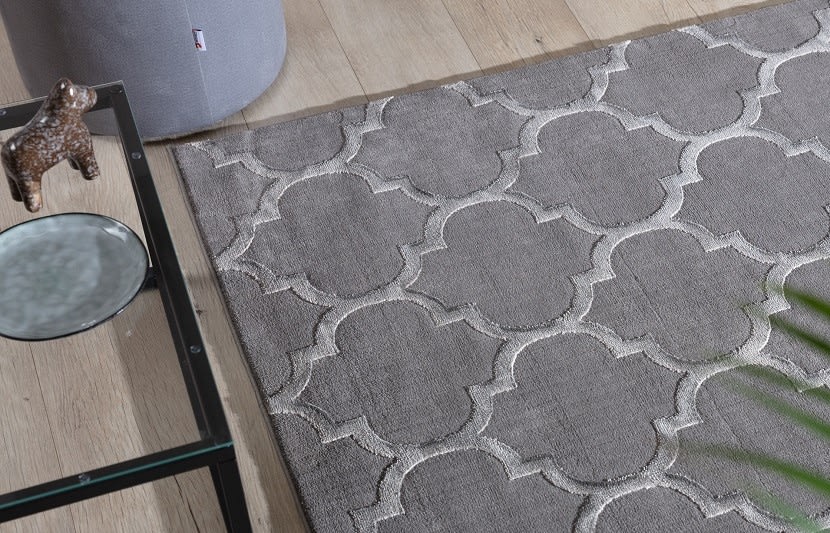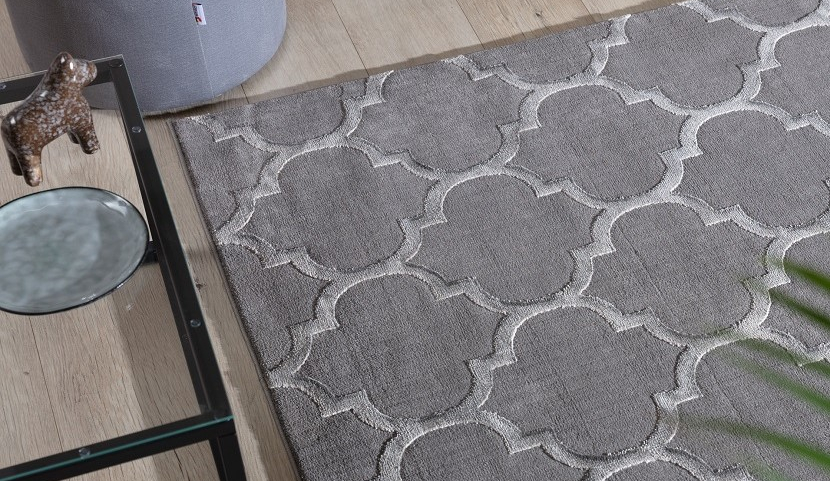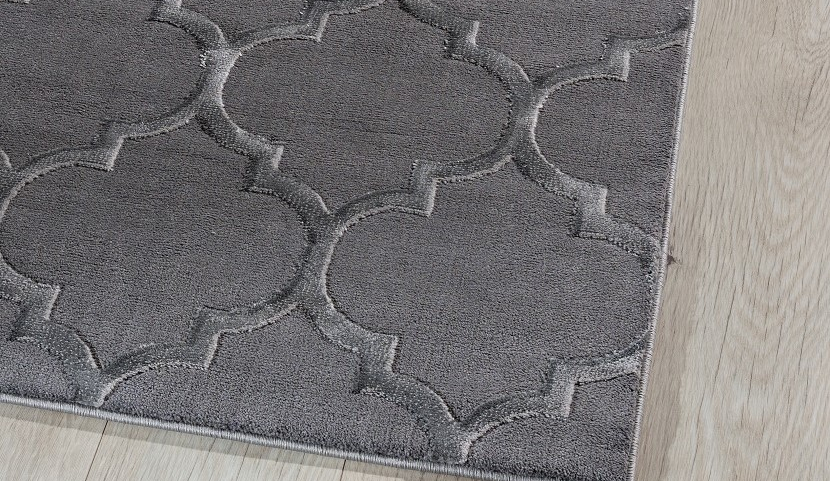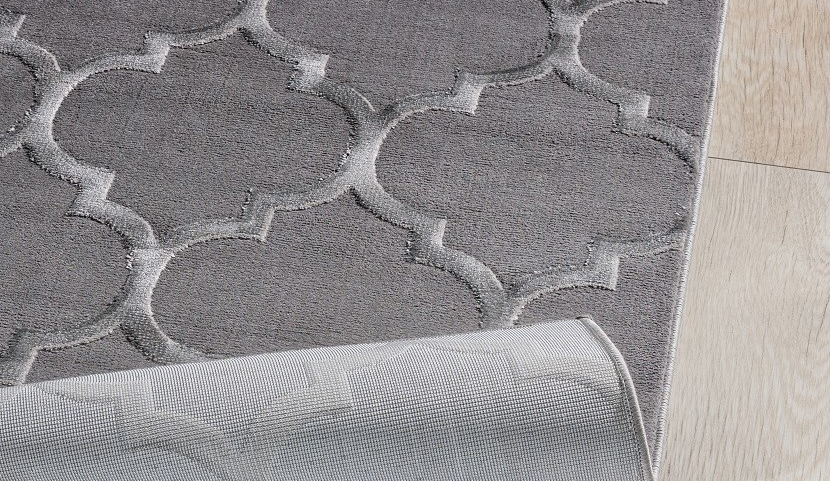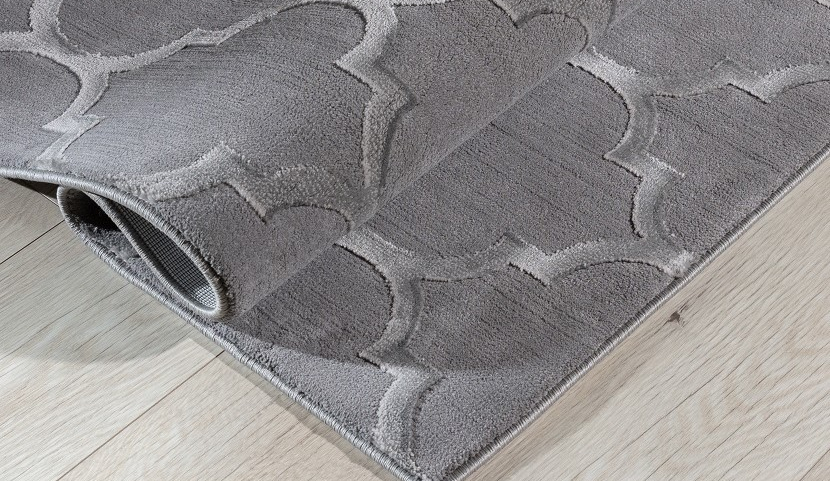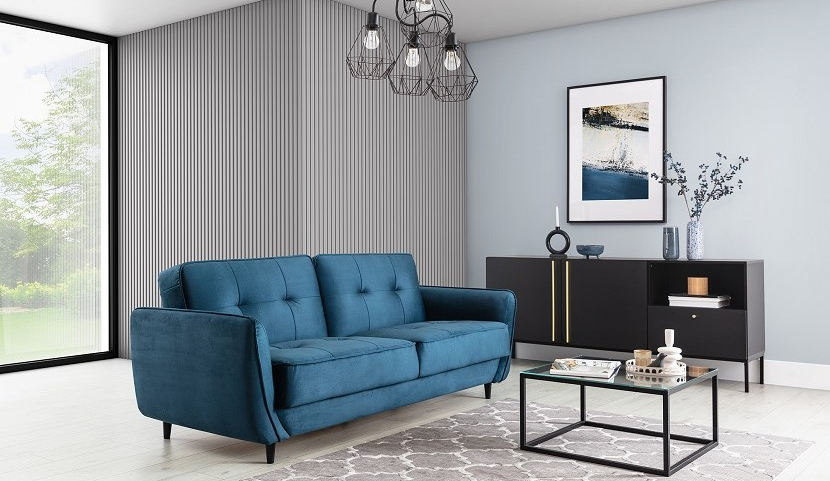 Elsher Grey living room rug – beauty right for you
Are you looking for a way to add a sense of uniqueness to your interior? Why not do it in an original style with the modern Elsher Grey rug! After all, this product was designed for stylish arrangements with a hint of oriental beauty.
The appealing Elsher Grey is focused on even the smallest detail, while committed to bringing out the rug's beauty. You'll find here a geometric pattern inspired by Moroccan clover and a neutral, silvery-grey coloring. Move on a journey through fashionable trends and invite our rug to your home. Your apartment will thank you for it!

Modern Elsher Grey living room rugs – style for any interior
Modern Elsher Grey rugs boast a Moroccan clover motif decoration on its surface. A line typical of oriental decorative ideas and mild colors make this item subtly enliven any place. At the same time, it will not disturb design cohesion of the entire space.
Grey rugs are perfect for a wide range of interior design styles: from modernist, through Scandinavian, to boho or minimalist style. Thanks to this, designing a real modern interior will become child's play. All it takes is a bit of creativity and elegant furniture to easily achieve your dream results!

Elsher Grey: unique rug for your bedroom
The spacious Elsher Grey rug will make you forget about small bedroom rugs for good. After all, this product will guarantee you a uniform arrangement that will look beautiful! All you need is to place it under your bed, and put bedside tables on both sides. And that's it! Your bedroom will become a cozy place, and at the same time it will look really attractive.
The undeniable advantage of our rug is also its pleasant to the touch surface. It will let you effectively limit contact with cold floor. Everyone hates to place bare foot on a cold panel, isn't that right? Why ruin your waking up in the morning when you can greet a new day with a smile on your face?
Elsher Grey bedroom rugs are woven from polyester-propylene yarn. Hence, they guarantee extra strength, resistance to mechanical damage, friction and abrasion. Thus, they will preserve their impeccable appearance for a long time, so you don't have to worry about having to change the decor every few weeks or so.
• The product is made of a combination of polyester and polypropylene using modern weaving techniques. Thanks to this, it is pleasant to the touch, as well as resistant to damage and distortion,
• resistant to abrasion, so it is suitable for frequently used rooms,
• shows anti-electrostatic properties, which means that it does not attract dust,
• easy to care for and keep clean – it's enough to run over the surface with a vacuum cleaner,
• perfect for allergy sufferers: artificial fibers are insensitive to attacks by moths and other harmful microorganisms,
• Jute bottom is durable and looks beautiful,
• surface decorated with an abstract, modern pattern in line with current trends,
• sewn edges do not fray,
• a perfect complement to the living room, bedroom, dining room and even a children's room,
• perfectly matches the furniture from the ELTAP offer
• Rug length: 180 cm,
• Rug width: 120 cm,
• Rug height: 12 mm,
• Rug weight: 5,61 kg,
• Rug grammage: 2600 g/m2,
• Material: polyester and polypropylene
• Underside: jute.