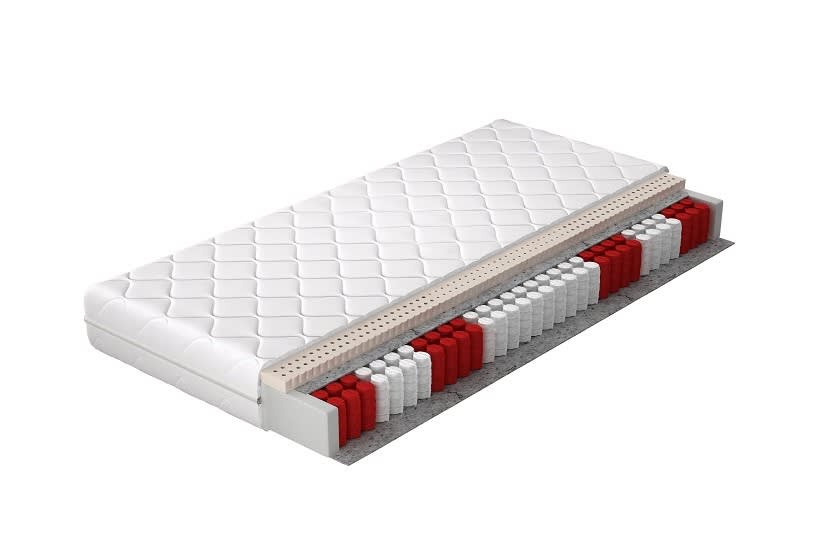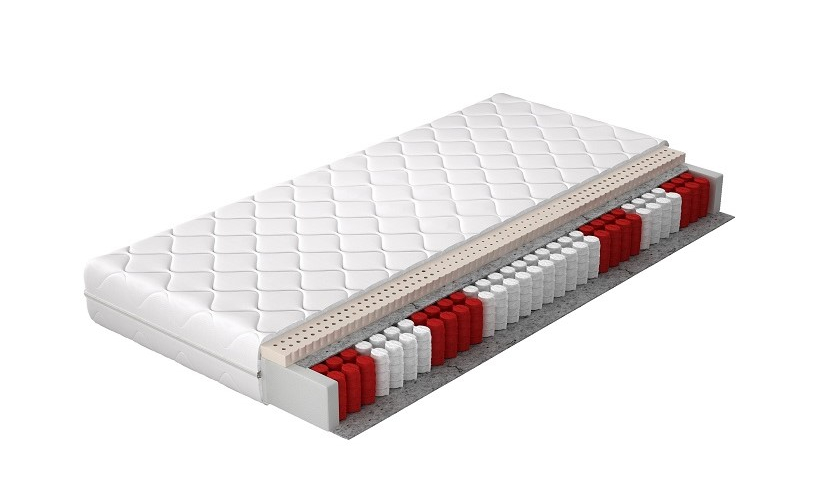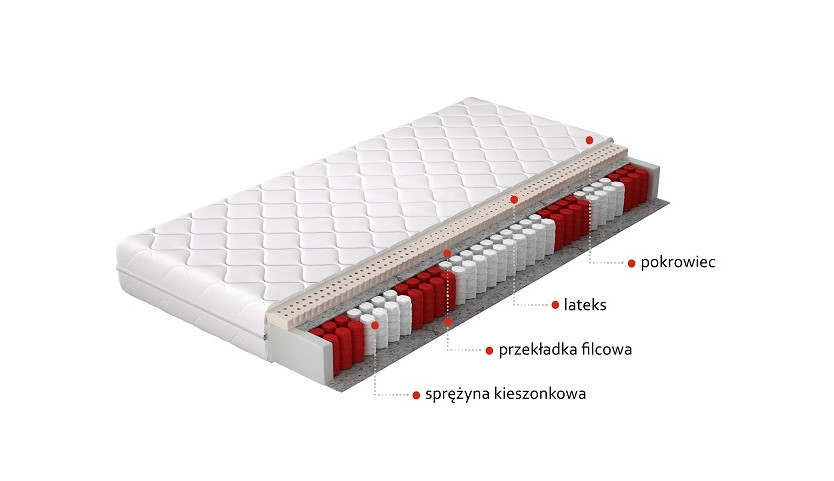 Marcello latex foam mattress
Looking for a sturdy mattress with a high-tech structure? The Marcello is a latex foam mattress of the latest generation, one which greatly improves the quality of sleep.
Marcello latex foam mattress: modern technology guaranteeing great comfort
High resilience, high elasticity and resistance to high loads are the primary characteristics of latex foam mattresses. The structure of the Marcello also provides optimum support and stability of the body during sleep, relieving the spine of stress. These benefits come from the structure, which combines the classic features of latex foam mattresses with innovative solutions. The Marcello has a 2 cm layer of latex foam, while the pocket springs are lined with a layer of felt for protection against premature wear, ensuring high comfort for the occupant. The whole mattress is provided with a dirt-resistant fabric case of superior quality. The Marcello ensures good air circulation through its structure, making it anti-allergenic and highly recommended to allergy sufferers, whether young or adult.

Marcello latex foam mattress, direct from the manufacturer: perfect for your bedroom
The carefully selected materials used for the mattress structure provide it with high levels of resilience and guarantee your comfort. With the combination of a latex layer and springs, the Marcello conforms to the body and does not propagate vibration, thus ensuring a healthy, peaceful sleep. With a wide selection of sizes, 80/90/120/140/160/180/200 x 200 cm, it is sure to fit the beds of children and adults.
If you care for hygiene and relieving the burden on your spine, buy a suitable mattress. The Marcello not only provides you with comfort, it also protects you from posture disorders.