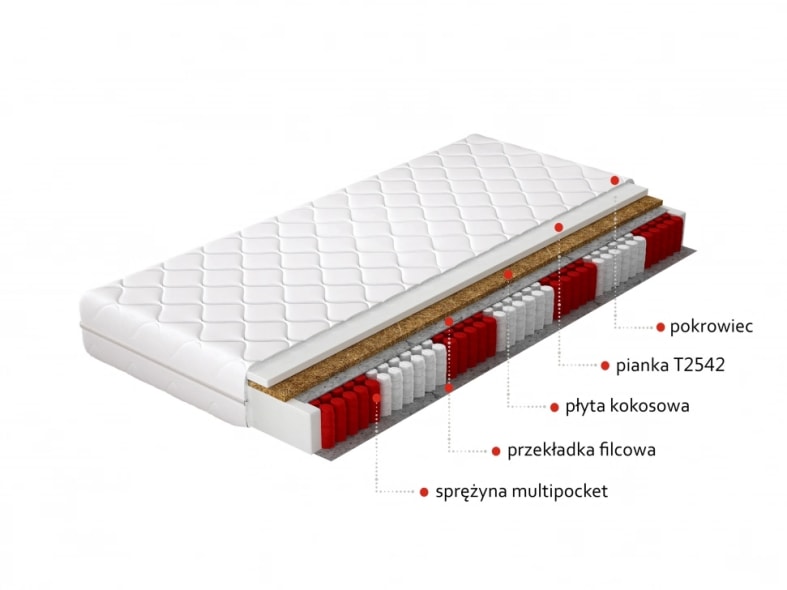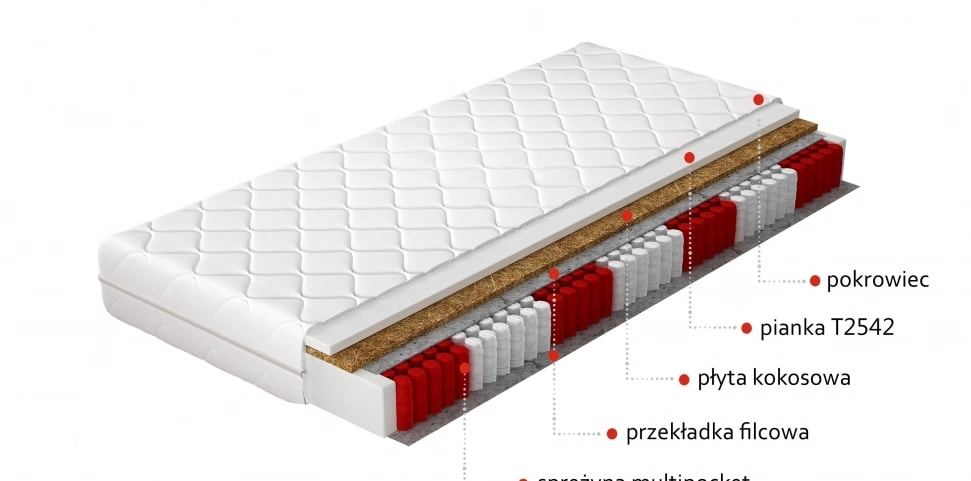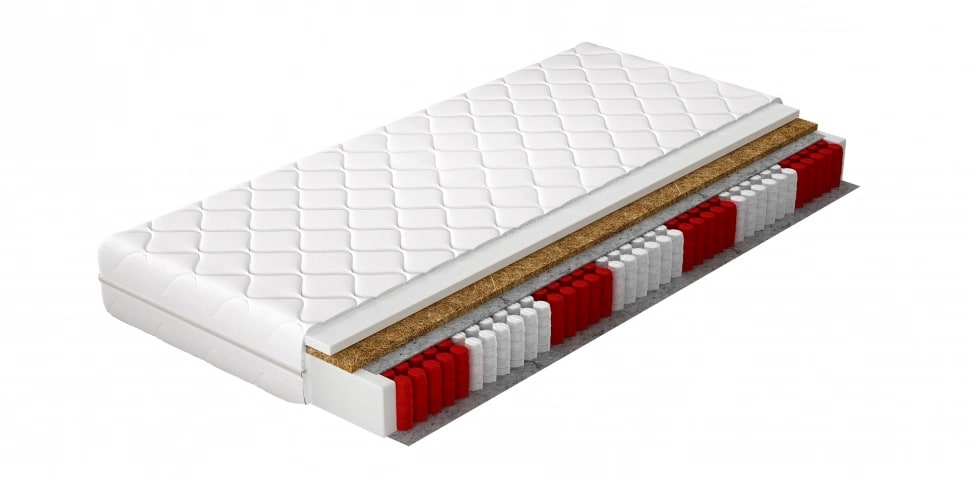 Anella multipocket mattress
Are you outfitting your bedroom? Choose the right mattress for your bed! If you want to experience true comfort, consider the Anella multipocket mattress.
Anella multipocket mattress: advanced design for the best quality of sleep
A good night's rest helps the body to regenerate. It is very important to provide some way for healthy and peaceful sleep. If you want to enjoy a superior night's sleep every night and to keep your back healthy, choose the Anella multipocket mattress. Thanks to its advanced design, it is recommended by experts. The multipocket springs are protected by an additional layer of felt above and below it. The top layer of the mattress is additionally reinforced with a coconut fibre panel and covered with a 2 cm thick layer of soft T2542 foam. This configuration keeps the Anella very resilient, stable and comfortable, and is recommended for adults and children alike.
Anella multipocket mattress, direct from the manufacturer: healthy sleep guaranteed
The Anella multipocket mattress is available in several options. The range of sizes, 80/90/120/140/160/180/200 x 200 cm, means you can easily choose one for a child's bed or an opulent, king size bed. The heavy-duty springs lined with soft foam provides optimum surface firmness for superior comfort and stable multi-point support of the body, relieving the back of strain at night. The advanced structure and the optimum selection of materials provide another advantage: it does not accumulate dust, endowing it with anti-allergic properties, a feature very important for children.
If you want enjoy healthy sleep every night and feel great every morning, choose the Anella multipocket mattress, impressive with its modern, functional design.