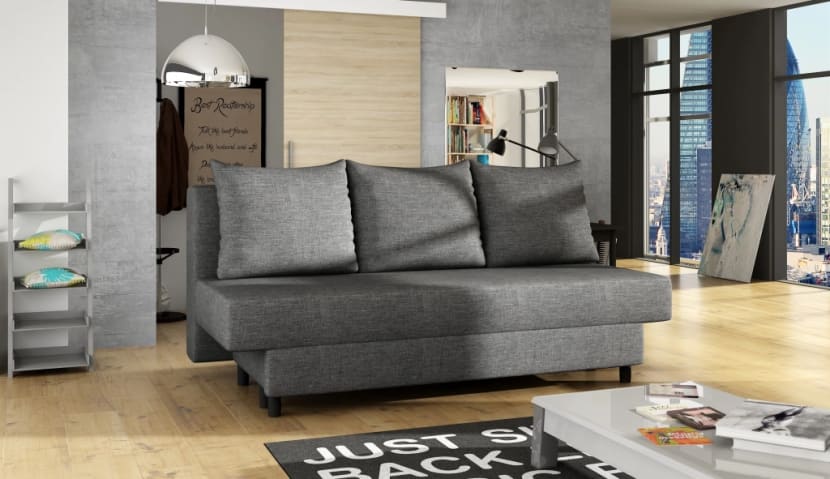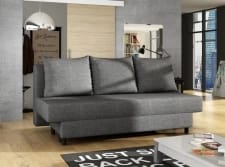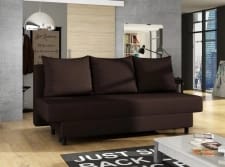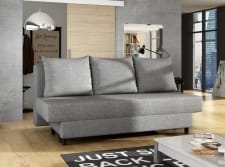 Amaza sofa
A purely minimalist form: this is the Amaza sofa, which looks great in large living rooms and the lounging areas of small studios.
Amaza sofa: dedicated to minimalist interiors
Lounge furniture without overwrought accents and still looking great. Proof of this can be found in the minimalist, modern-looking, and extremely refined design of the Amaza sofa, which has been winning over those who love contemporary interior styles. The simple form blends with unique styling, producing a well-balanced sense of refinement. The strong and smart upholstery material is available in sober tones. The selection of colours helps the Amaza sofa go well with every interior furnishing type and style, to help build a harmonious landscape. The wide cushions make it even more inviting and comfortable.
Amaza furniture: high functionality with genuine design
While it should be an appealing showpiece for your living room, a sofa must be comfortable. Amaza provides both qualities in the form of a stylish lounge sofa measuring 190x82x83 cm, convertible into an extraordinarily comfortable 190x140 cm bed. Stuffed with T25 foam on continuous springs, it ensures superior levels of comfort which relieves and protects the spine from strain. The transformation between sofa and bed is very intuitive: just flip the backrest to the back when you need somewhere to sleep. The Amaza sofa has spacious bedlinen storage, taking its functionality and convenience to the next level.
If you love minimalist furniture and contemporary interior design, Amaza is the right showpiece for your living room, excelling as a sleeper sofa. Enjoy the best in comfort while you relax at home.
Available in a wide selection of colours
Wide cushions
A sofa that transforms into a bed
Spacious bedlinen storage
Sofa bed width: 190 cm
Sofa bed depth: 82 cm
Sofa height w/o cushions: 73 cm
Sofa height w/cushions: 83 cm
Seat cushion depth: 60 cm
Seat cushion height: 40 cm
Sleeping surface: 190x130 cm