Grace - suspended on a string
back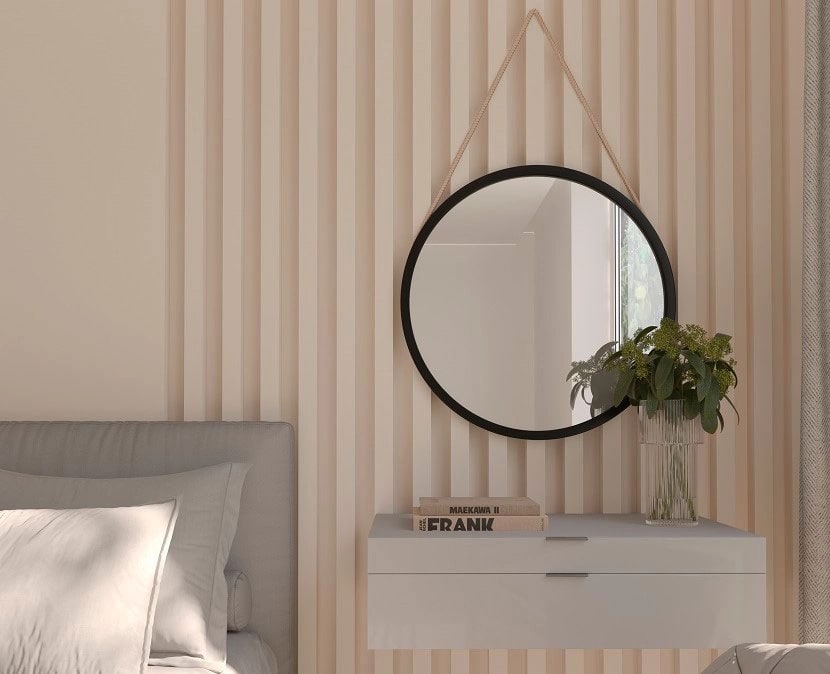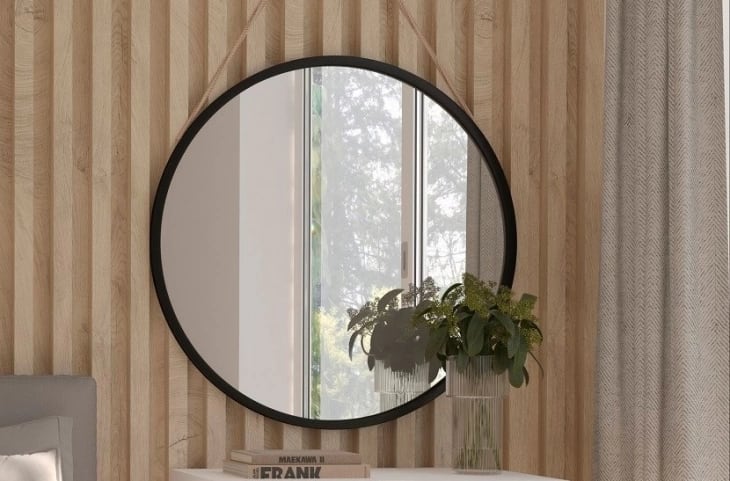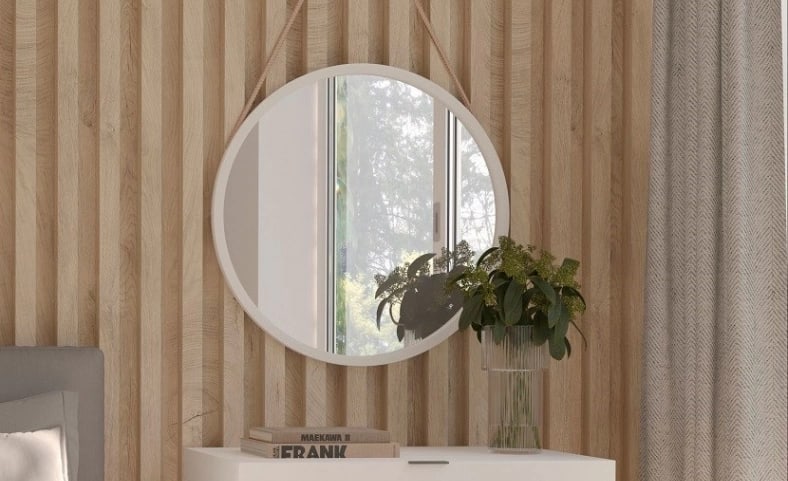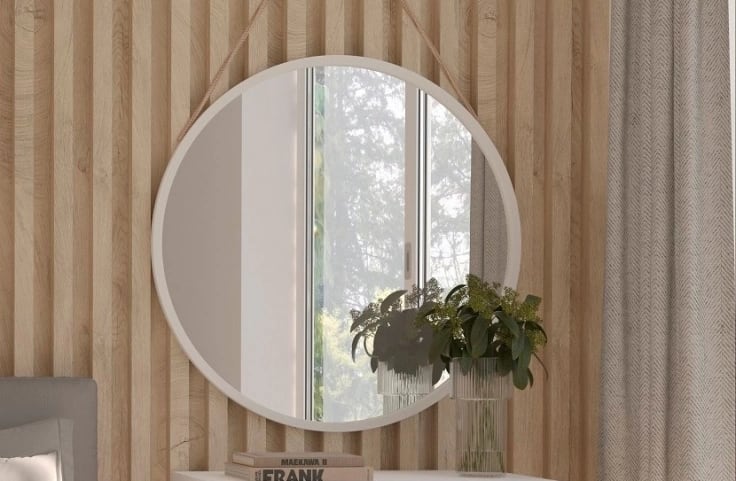 Grace Mirror on a String
Looking for a stylish addition to your bedroom or living room? Want to change the interior of the bathroom, corridor or maybe a dressing room? We suggest how to do it! The Grace mirror on a string is a component of decor that combines classics with modernity. A charming wall mirror can liven up almost any wall. This item has an elegant round silhouette that is perfect for adding a touch of stylish charm to any space.

Grace Round Mirror - a perfect addition
The Grace mirror is equipped with a decorative cord, i.e. a sisal cord - made of sisal agave fibres. This material is biodegradable and is resistant to abrasion, tearing and stretching. In addition, it is a very durable product. Its classic, beige colour naturally fits into the decor of the room where the Grace round mirror will hang. However, the cord has a decorative function, because we do not want to burden it, we also include a pin for mounting the mirror on the wall. The mirrors have invisible hooks for hanging decorations. Thanks to this solution, the mirror is stable and the belt is not subject to too much use. The mirror frame has two options to choose from: white or black. Grace size is also in two options: 60 and 80 cm. Thanks to this, you can easily match the mirror accessory to many styles and types of interiors.

Grace Mirror on a String - perfect harmony
The Grace hanging mirror is of the highest quality. The frame of the add-on is made in such a way that the connection is not visible. This is important for the aesthetic effect, but also for the durability of the frame. In addition, the mirror frame is narrow and elegant, so it will be perfect, for example, in loft arrangements. The Grace mirror is glued on a special foil that protects the glass from shattering into tiny pieces when broken. This is an additional protection, because it protects against injury from small glass pieces. The mirror coating is lead-free, which makes our round mirror more natural. Mounting the Grace accessory is uncomplicated and pleasant, because we offer a fixing pin in the set, so you don't have to wonder how to hang the mirror on the wall. What's more, after hanging the mirror, the fasteners are not visible.
Frame colour: white/black
Metal mirror frame
Sisal cord made of sisal agave fibres
No visible connection on the mirror frame
Available in 2 sizes: 60/80 cm
Sheet of glass laminated with a special foil

Mirror width: 60/80 cm
Mirror height: 60/80 cm
Mirror weight: 8/12 kg