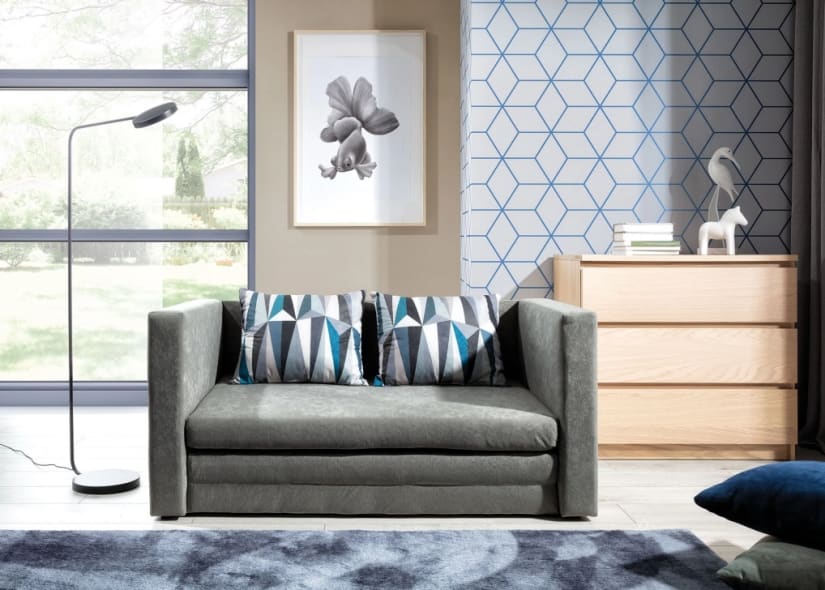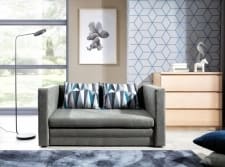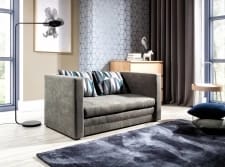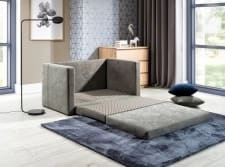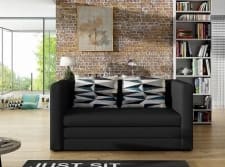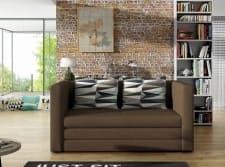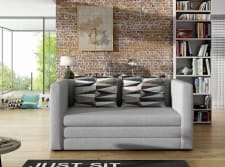 Neva sofa
Living in a small studio and looking for a comfy sofa for the living area? Fitting out a room for your teenage child and need a comfy, spacious sofa bed to lounge on during the day and for good sleep at night? Neva will certainly live up to your expectations.

Neva sofa: a perfect match for small living rooms
Studio flats are usually small and difficult to organise. The Neva sofa is an answer to the needs and expectations of anyone confined to small living spaces. A perfect option for small flats, it performs well as an all-rounder for rest and sleep in a teenager's room. The tested and proven structure is merged with a simple and subtle design form to suit modern, Scandinavian, and conservative interiors. The deep seat and the tall backrest are flanked with arms, with extra padding to give that refined feel. The selection of conservative upholstery colours helps match the model to the predominant living room styles.
Neva sofa: simple and highly functional.
Neva is a 132x70x62 cm sleeper sofa, which converts to a bed by unfolding the split seat cushion outward. This mix makes it very easy to turn the daytime couch into a comfortable place for sleeping. In the folded-out configuration, the sofa makes a 110x210 cm bed. The Neva sofa has a soft seat, strong enough to prevent an unsightly depression from forming. This comes from the resilience of the T25 foam, fully supporting the weight of the body. Add in the excellent profile in the sitting position, and you know why Neva is a popular choice among anyone who looks for functionality in upholstered furniture matched with superior convenience and a stylish appearance.
Looking for a small lounge and sleeper sofa in one, featuring a match-all design and high functionality? You will love the Neva sofa, surprising with its superior levels of comfort.
Perfect for small rooms
Deep seat cushion
Tall backrest
Colour-contrast cushions
Sleeper sofa
Sofa bed width: 132 cm
Sofa bed depth: 70 cm
Sofa height w/o cushions: 62 cm
Sofa height w/cushions: 65 cm
Seat cushion depth: 67 cm
Seat cushion height: 31 cm
Sleeping surface: 110x210 cm