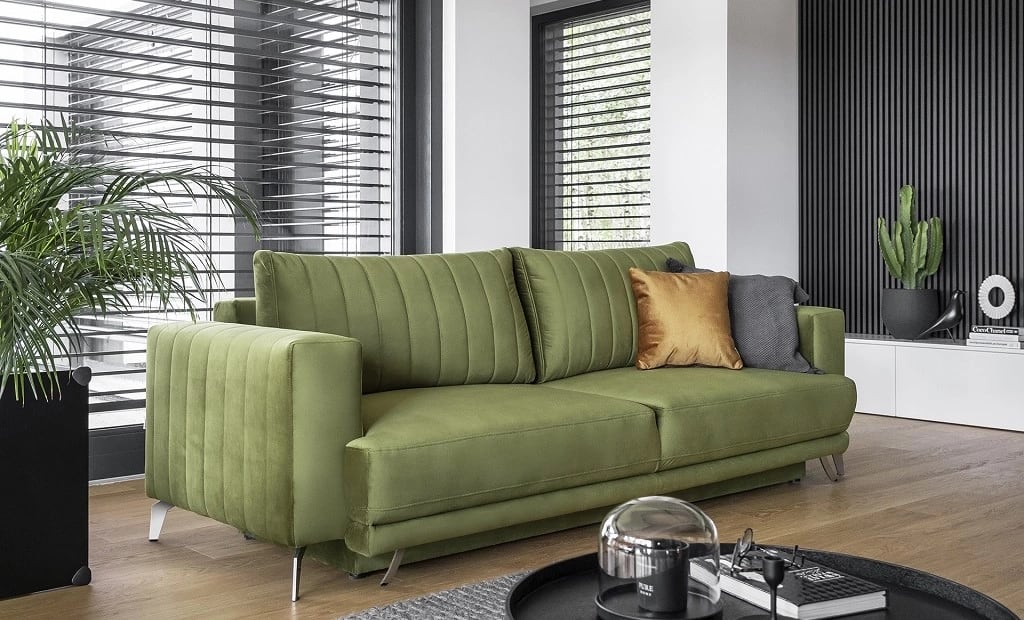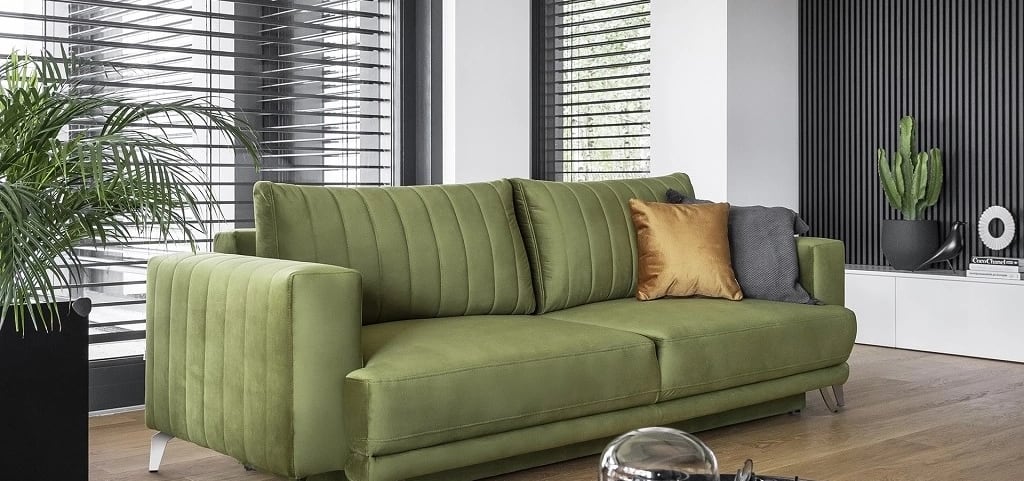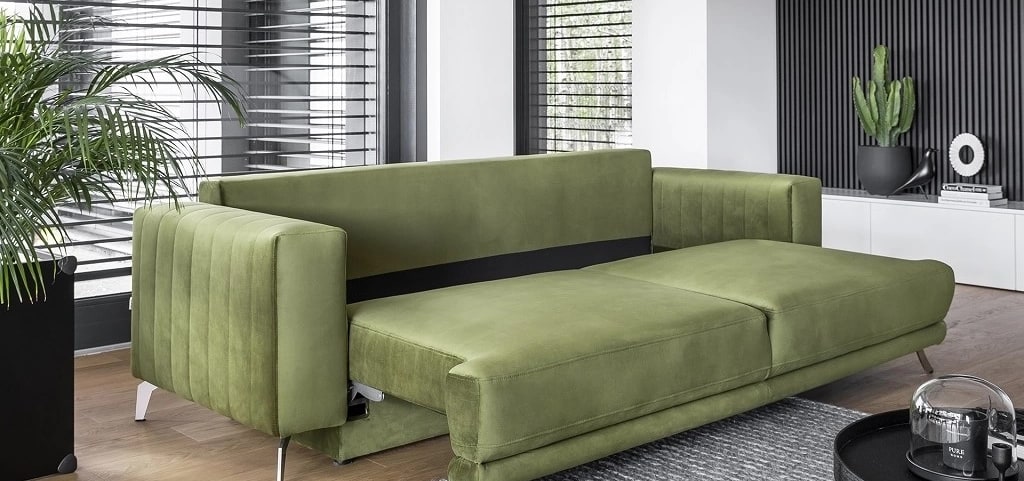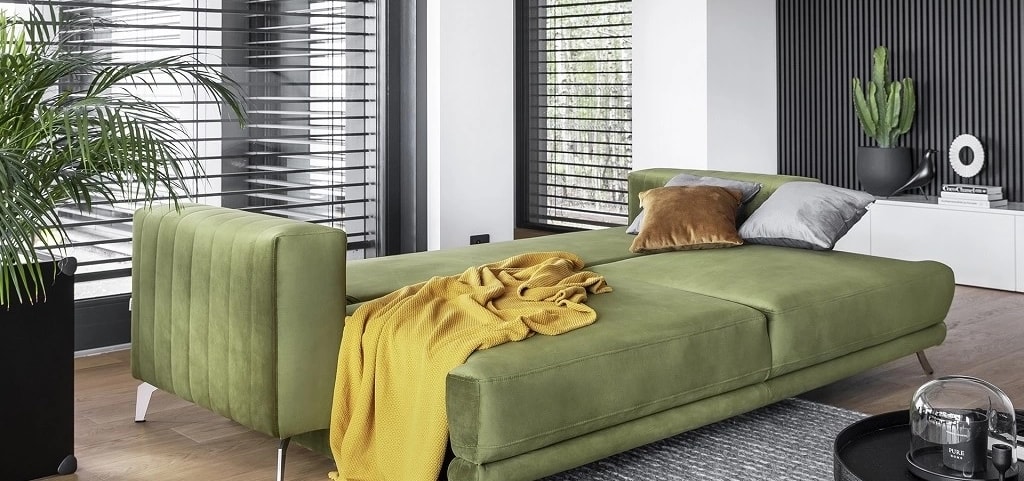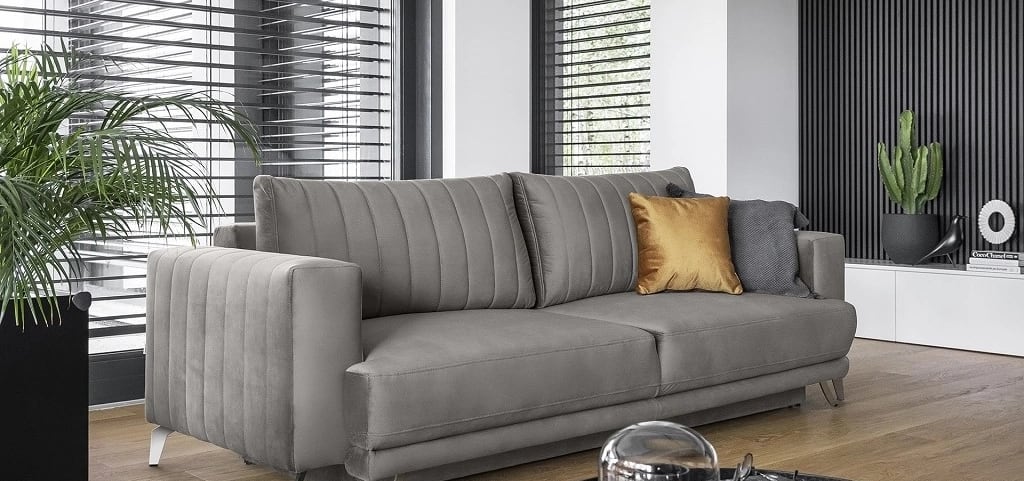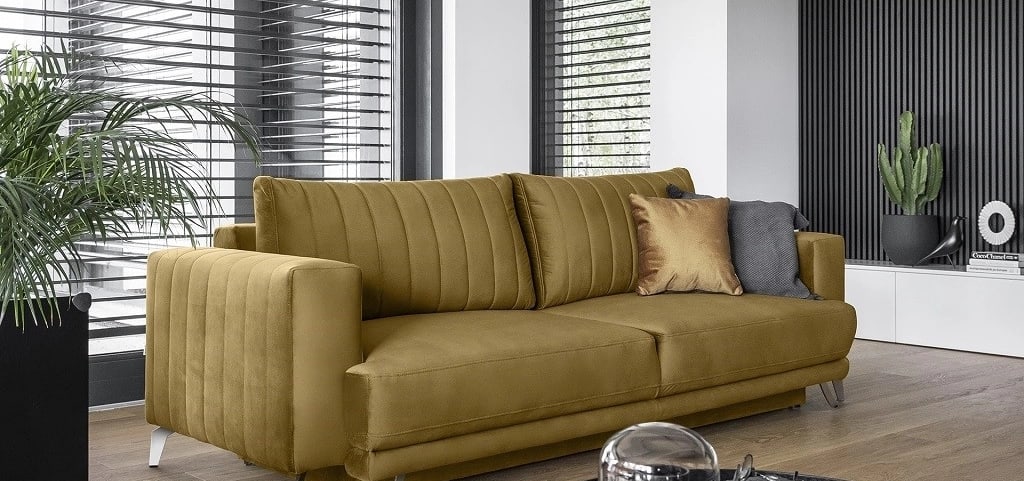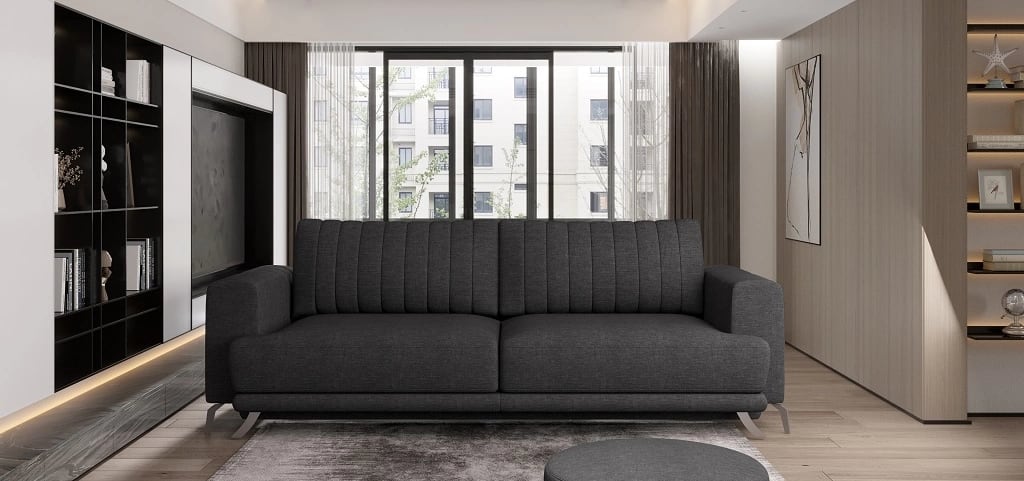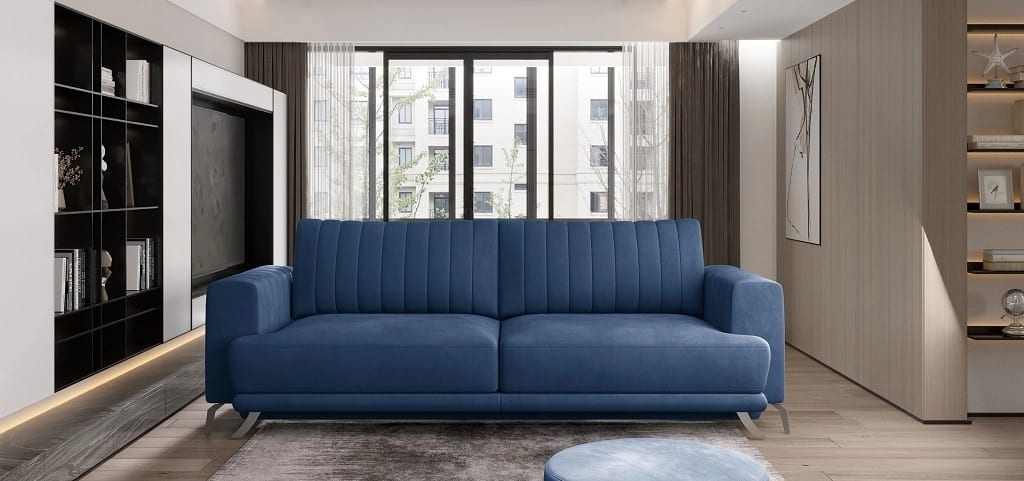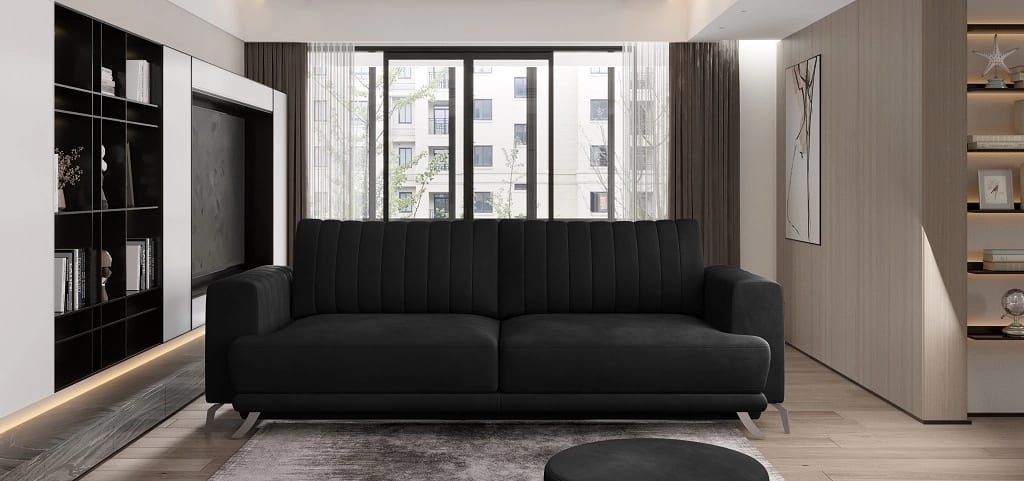 Elise Sofa – a focus on uniqueness
What is the most important thing when choosing a piece of furniture that will become the heart of your living room? Certainly the highest comfort it can offer and an elegant look - but is that enough? It is also worth paying attention to its hidden properties and a whole range of details that can bring so much to your home interior. A sofa should also be highly functional, because it's not just about sitting here, right? So many requirements, so few answers. Really? So how can we find a perfect piece of furniture for your living room? Relax, we've got a tip for that. Let us guess what's best for you! Choose the unique Elise sofa - see that it has everything you are looking for!
Elise – a recipe for a sofa like a dream!
The Elise sofa, with dimensions of 250 x 95 x 90 centimeters, is a piece of furniture that will fit into any interior. All this thanks to the delicate contours, stylish details and finish, as well as the classic shape available in many color variants! Everyday use of the furniture will be even more pleasant when you know that at any time - thanks to the reliable, automatic DL system - you are able to transform this stylish sofa into a unique bed with a sleeping surface measuring 215 x 145 centimeters. An additional advantage is the fact that in the case of the Elise sofa you have a handy container for bedding. Sleep is one thing, but let's get back to the day rest for a moment. So what makes the sofa so comfortable? The use of a unique B-type corrugated spring, which, in combination with HR + T25 foams, ensures high comfort in use, as well as the absence of dents and dimples in the furniture structure. Does our proposal sound like a dream sofa?
Bingo? Our sofa is a bull's eye!
Hit and sink! Bingo? Bingo! Bull's-eye? Whatever they call it - there are a thousand ways to say that Elise is a perfect sofa for your interior. Unique appearance, unique style and extraordinary comfort means that you do not want to search any further. See how pleasant it is to spend time with it, and see how convenient it is to have it!
Sleeping function with an area of 215 x 145 cm
Container for bedding
Comfortable seat made of highly elastic HR foam
Elegant tall legs
Stylish quilting
Sofa width: 250 cm
Sofa depth: 95 cm
Sofa height, with cushions: 90 cm
Sofa height, without cushions: 72 cm
Seat depth: 58 cm
Seat height: 40 cm
Leg height: 13 cm
Sleeping area: 215 x 145 cm
similar products - Sofas