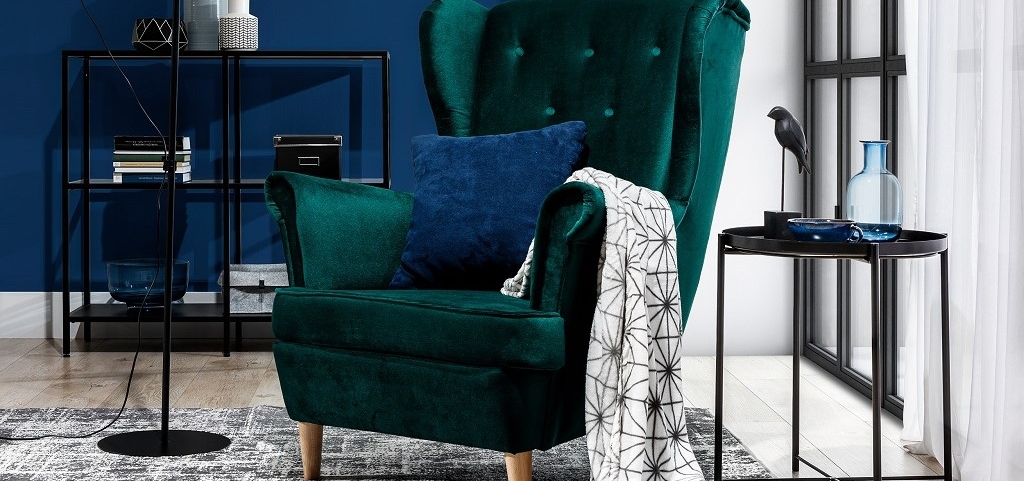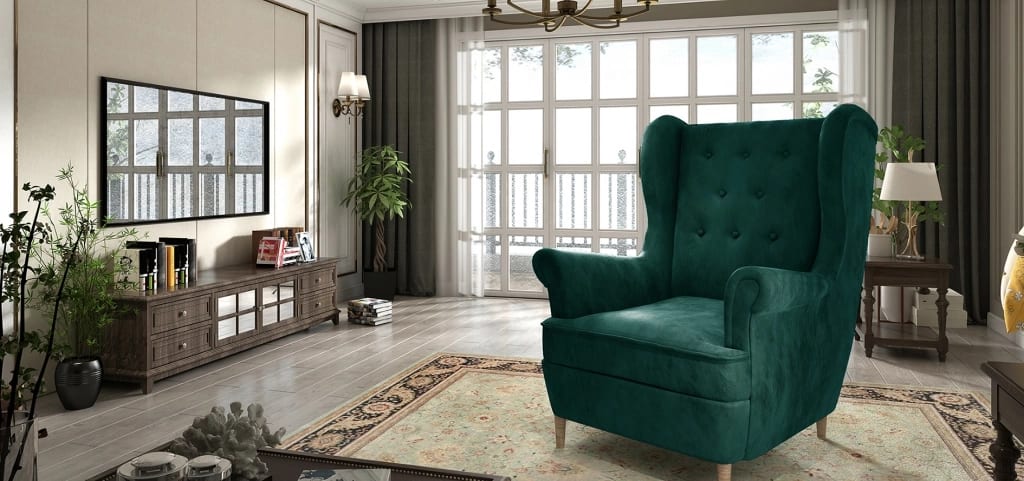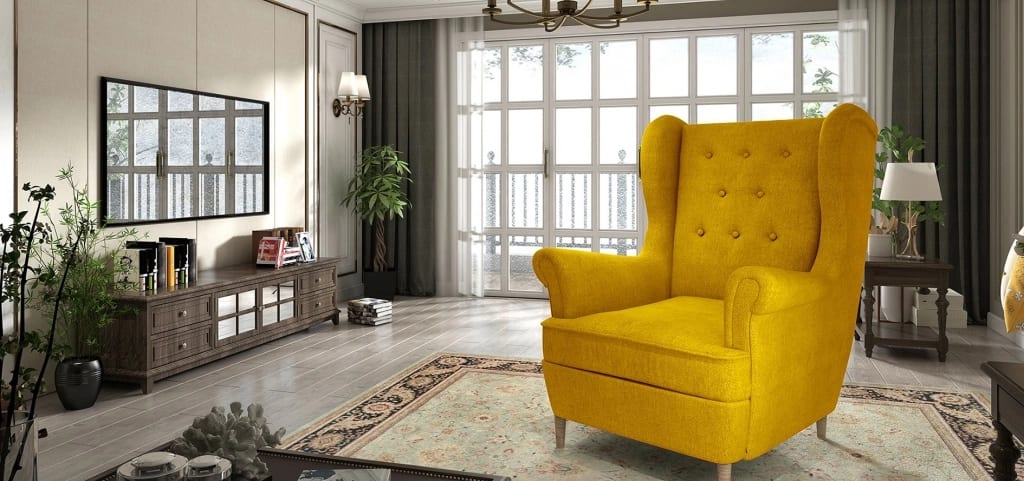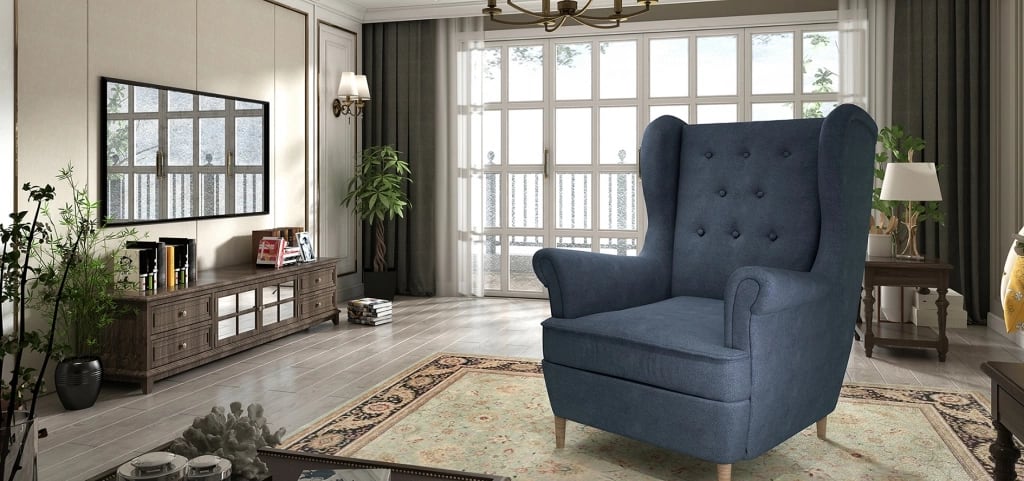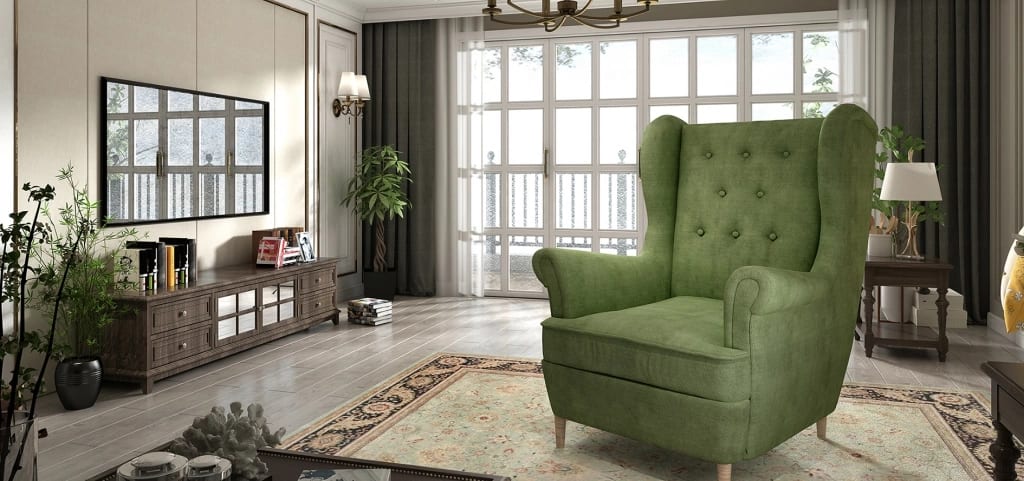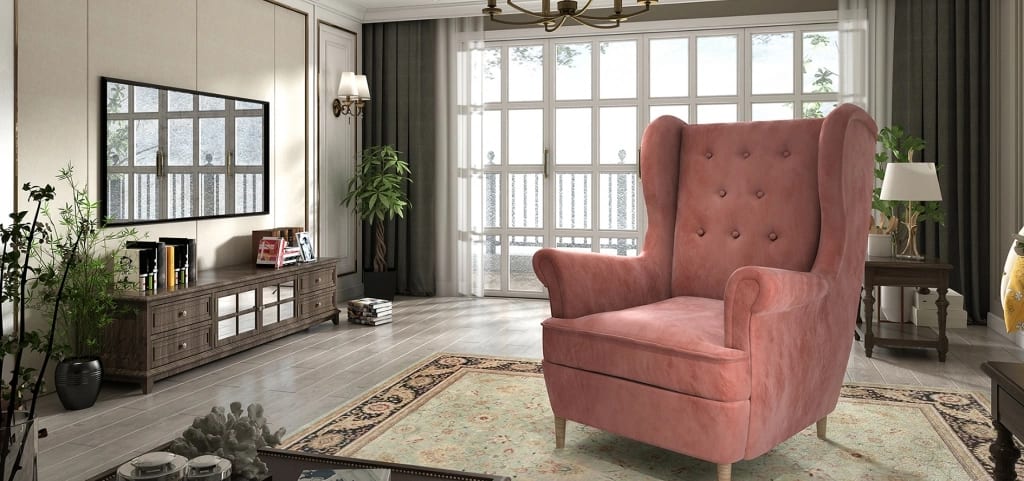 Aros lounge chair
Eclecticism has been winning the hearts of those who want their rooms to look and feel cosy. If you want something refined that also serves as a comfortable piece of furniture in your home, go with the Aros lounge chair, a great pick for living rooms, bedrooms, and even children's rooms.
Aros upholstered lounge chairs: perfect elegance for tasteful indoor settings
While lounge furniture is primarily for relaxing at home, it is also so much more as it forms part of the interior décor. When it matches the overall interior scheme it helps provide a unique ambiance at home. If you want your rooms to feel homely, choose comfortable furniture based on incredible design. The Aros lounge chair is a perfect and refined choice in any remodelling scheme that intends to maximise your relaxation. The Aros is a wingback design, with a wide seat cushion, tall arms, and a uniquely finished backrest. The attention to the quality of finish and the precisely positioned, tasteful decorative features like the wooden legs, arm stitching and the tufted backrest are complemented with a wide selection of upholstery colour options, which together will help create a result that becomes a centrepiece of your room.

Aros living room chair, directly from the original manufacturer: for maximum comfort
The Aros is a wingback design, with exceptional quality and a stunning appearance. Measuring 85x90x103 cm, it provides plenty of space to sit and relax. The seat cushion filling type is another great advantage. A combination of durable continuous springs and the soft, resilient T30 foam results in a seat profile to ensure correct support for anyone seeking to relax. These features relieve the pressure on the spinal column and improve the overall level of comfort.
If you love things eclectic or wish your modern or Scandinavian interior design to stand out, the Aros wingback chair is your best choice
Decorative stitching and tufting
Tall legs of turned wood
Deep seat cushion
Tall arms
Many colour options
Chair width: 85 cm
Chair depth: 90 cm
Chair height: 103 cm
Seat cushion depth: 55 cm
Seat cushion height: 42 cm
similar products - Armchairs