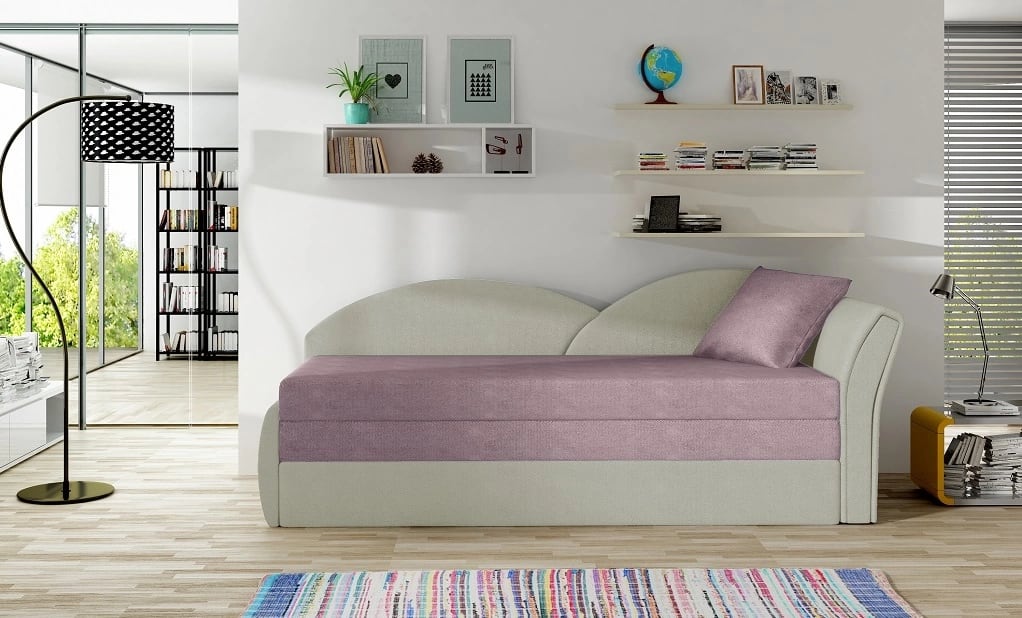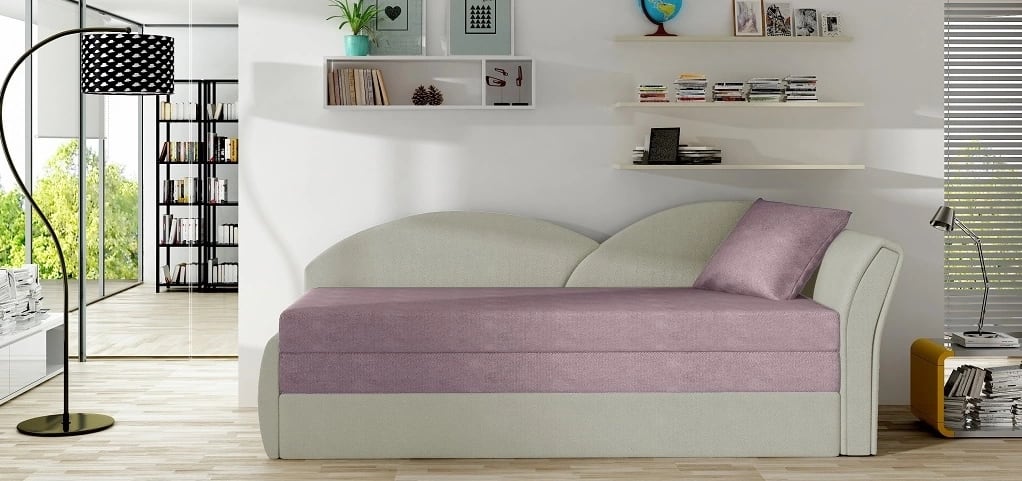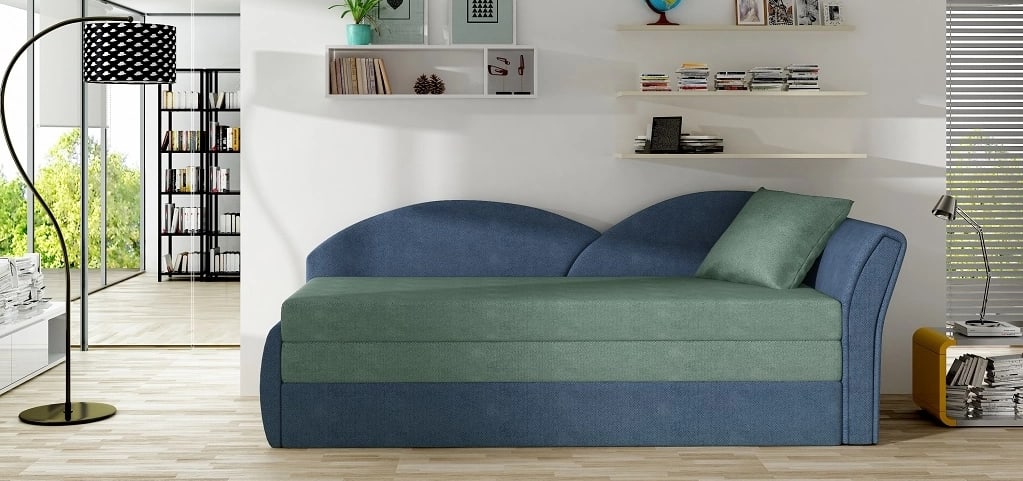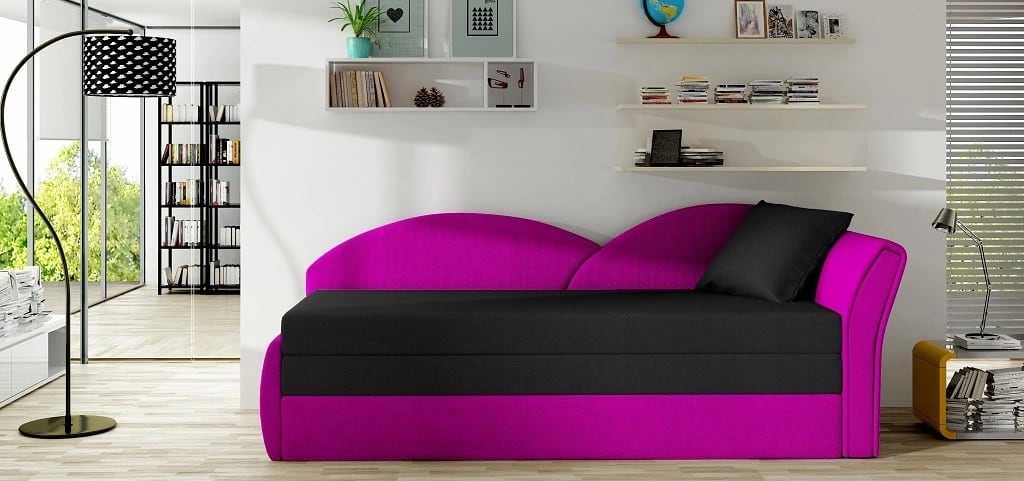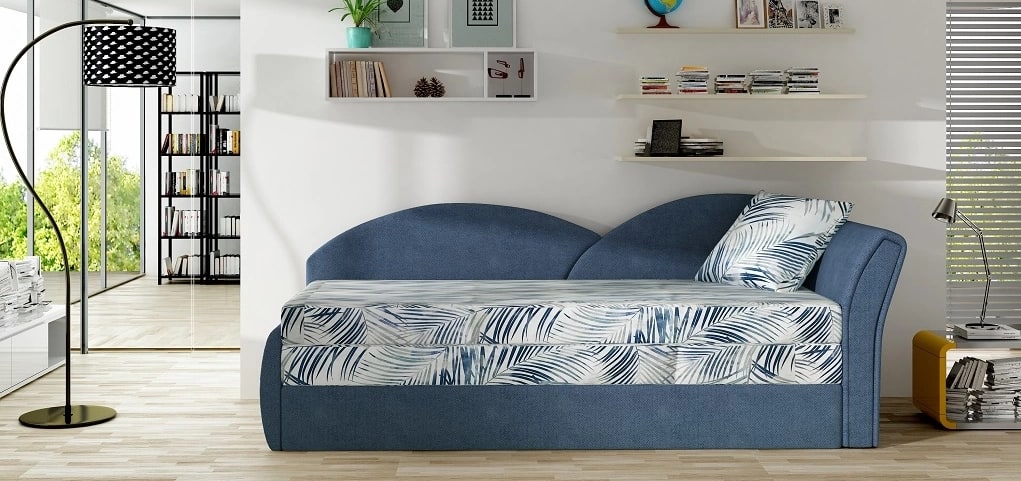 Aga sofa
A room for your baby? Make it complete with a comfy sofa! Aga is sure to blend in perfectly with the theme of your baby's room.
Aga sofa: perfect for your baby's room
A baby room should feature convenient furnishings with which build a cosy ambiance. It is important to choose a bed that is comfortable for your baby, with the right visual appeal. The Aga sofa delivers the best of both worlds, as well as being a great centrepiece for an indoor setting. The kids just love it because of the unique shape of the backrest and the seat, available in monotone colours or patterned. The extensive selection of bold colours helps make the style of the whole room special.
Aga sofa: a convenient all-rounder
The Aga sofa guarantees comfortable relaxation, while maximising its functional convenience. Measuring 215x80x75 cm there is plenty of space to rest on, enough even for the sofa to 'grow' with your child for some years. The sofa doubles as a bed for the night. The model is easily transformed between a sofa and a bed. The slide-out bottom section with the split folding foam block of the seat cushion provides a 180x150 cm bed. For the maximum levels of comfort, the foam selected for the seat is T25, a soft, resilient grade which properly supports the body. A wide cushion colour-matched to the upholstery is an additional decorative feature, making the sofa even more comfortable.
If you are decorating a room in which your baby feels secure and happy, and need a sofa to grow with your baby, then the Aga is your best choice.
Genuine backrest profile
Seat cushion available in monotone colours or patterned
A sofa that transforms into a bed
One cushion included
Sofa bed width: 218 cm
Sofa bed depth: 80 cm
Sofa bed height: 77 cm
Seat cushion depth: 77 cm
Seat cushion height: 44 cm
Sleeping surface: 180x150 cm
similar products - Sofas