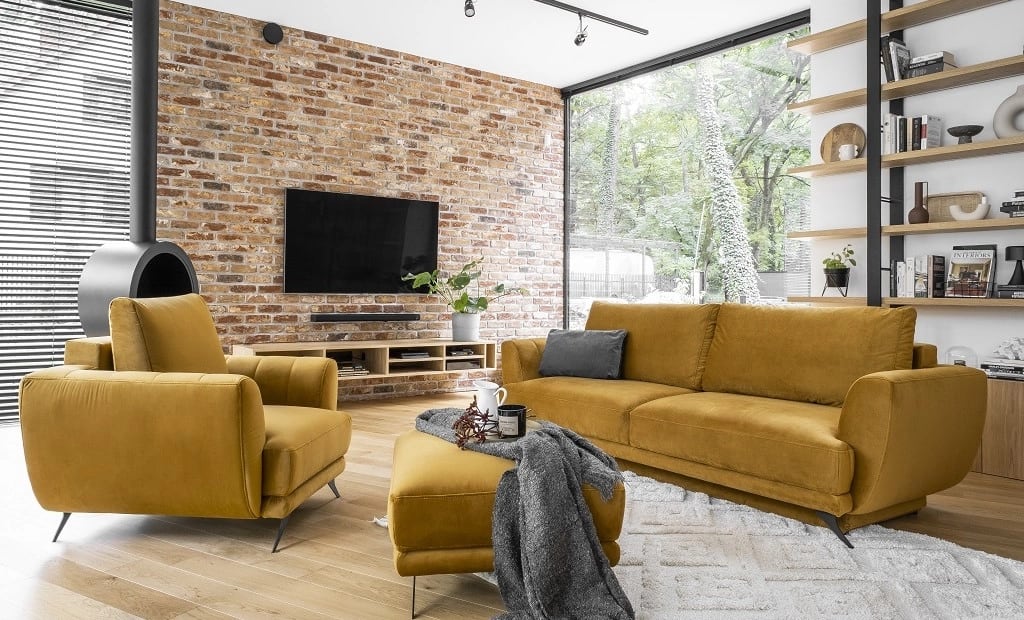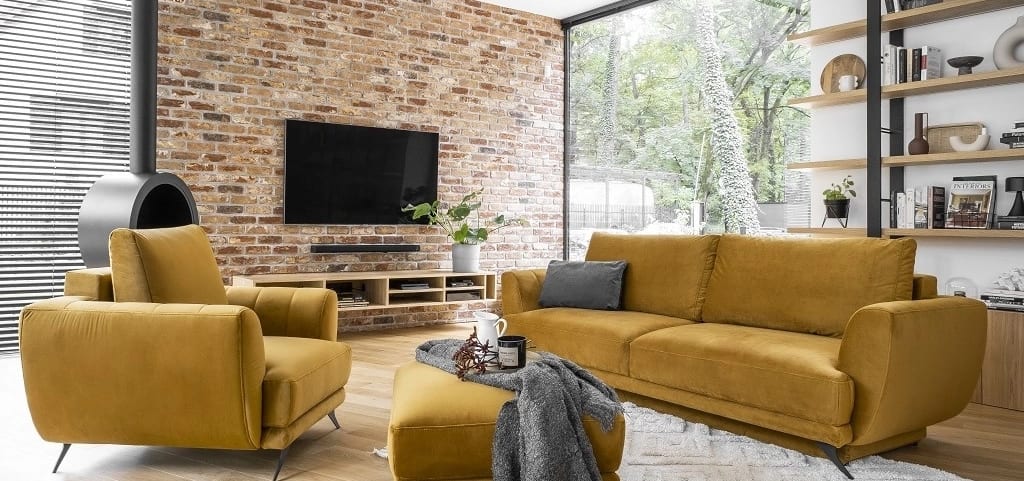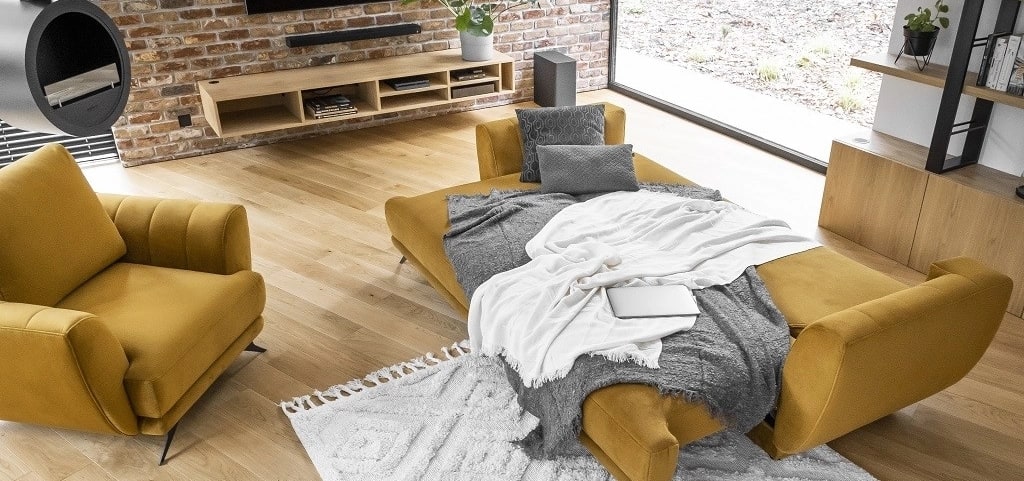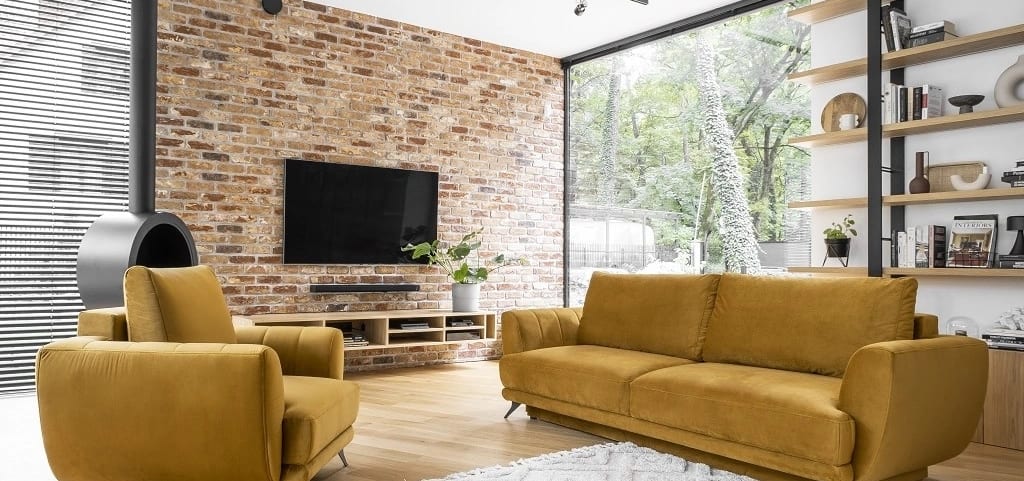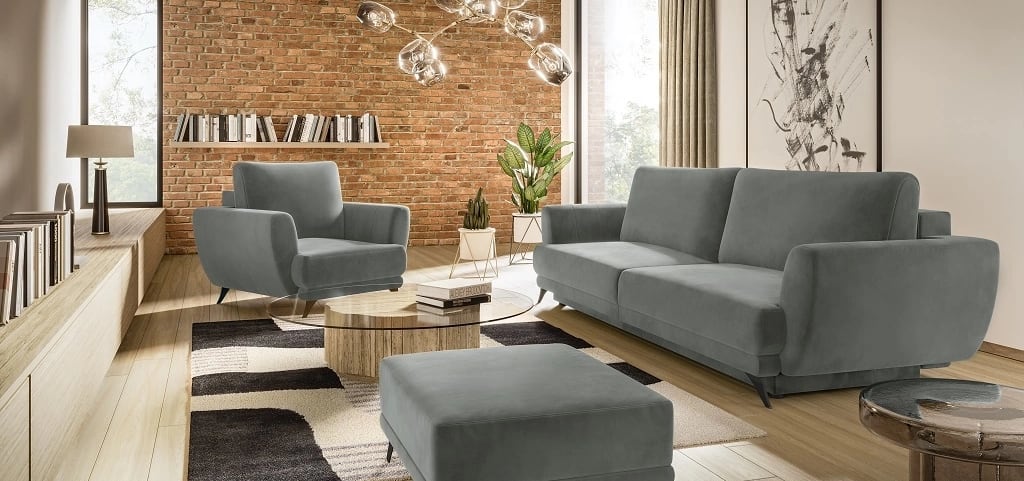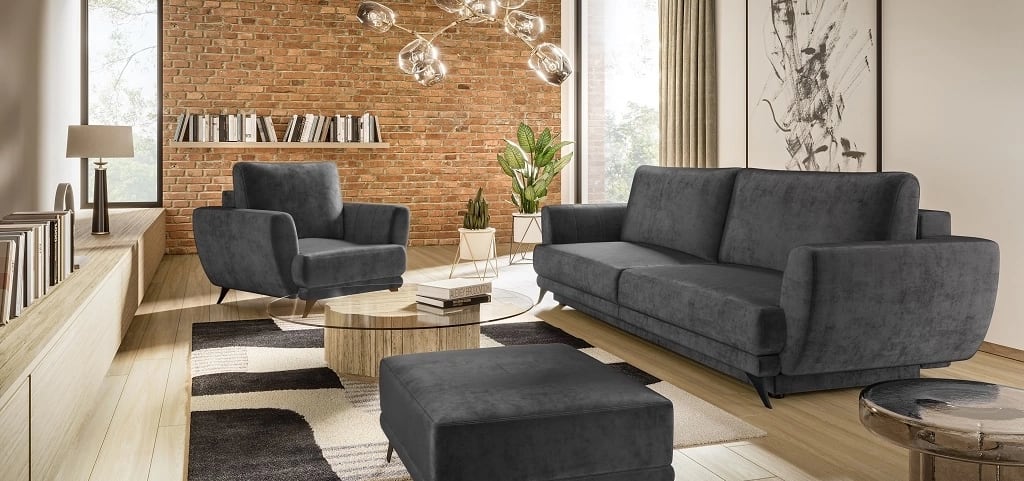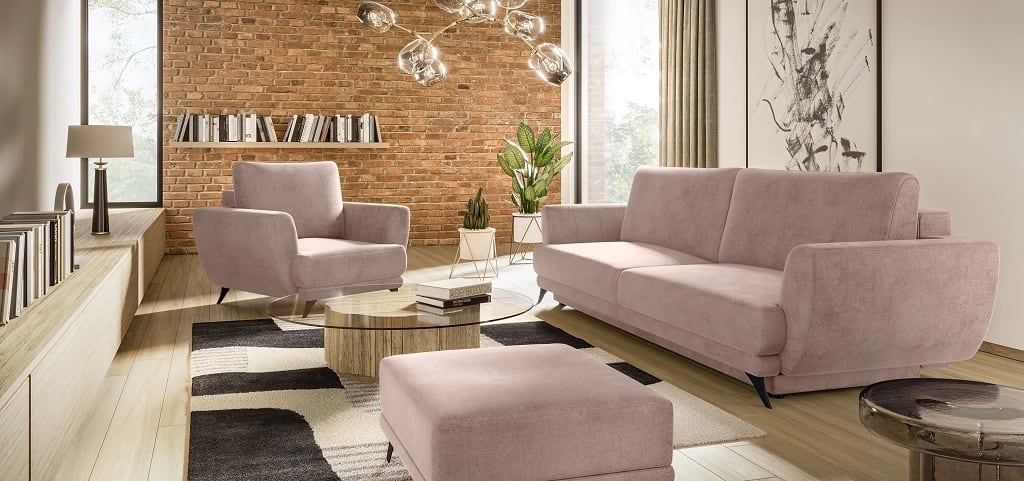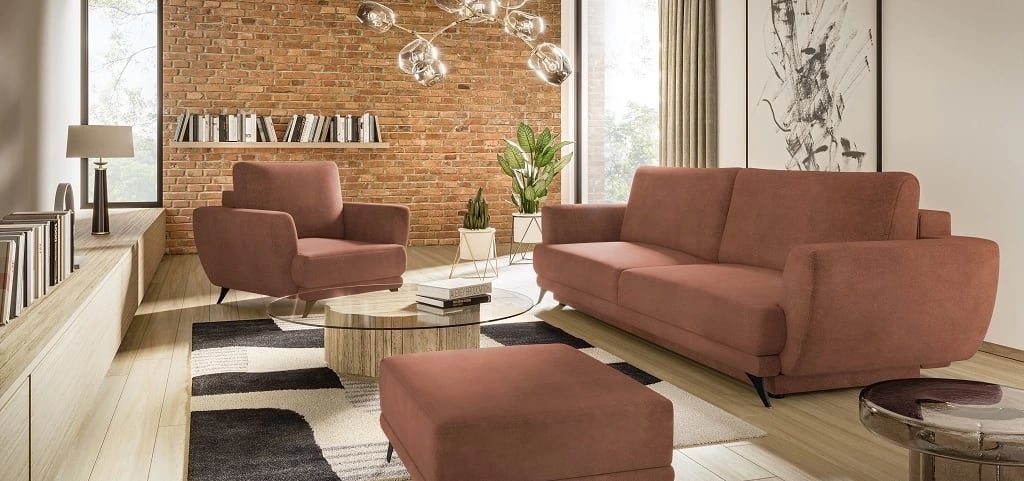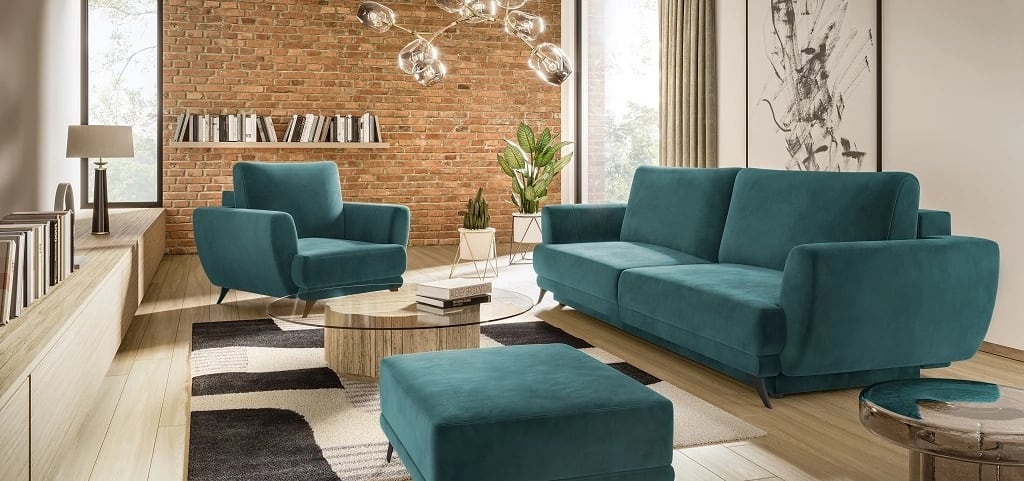 Megis lounge furniture set - beauty and subtlety
Are you dreaming of making changes to your home? Do you want to bring a little breath of fresh air into your life and pamper yourself with new furniture? You don't need huge revolution, weeks of renovation and spending millions of coins to make your living room change beyond recognition. All you need is an intriguing set of lounge furniture! Lounge furniture is essential for comfortably spending time with family and friends in your home. The Megis lounge set from ELTAP is a hit.
Megis lounge furniture set - classic choice with a twist
Megis lounge furniture is a very practical set, which includes: sofa with dimensions - 250 x 95 x 90 cm, armchair - 102 x 94 x 87 cm and pouffe - 82 x 62 x42 cm. This furniture is characterized by high comfort, as its seats are made of highly elastic HR foam. The corrugated springs inside the furniture also contribute to its comfort level and give you the opportunity to rest peacefully. The legs of the sofa, pouffe and armchair are black steel as high as 13 centimeters. With this solution in place, you can easily maintain cleanliness under your furniture. A simple form, high armrests with a non-standard shape and delicate stitching are the distinguishing features of the Megis set. In addition to its visual appeal, the set of lounge furniture is also functional. The sofa is equipped with a DL-type unfolding mechanism, which gives you a sleeping function with the area: 200 x 145 cm. The sofa also has a bedding container located in the box. The pouffe can serve as an extension of the sofa or an additional seating area, while the armchair will bring solace on lazy Sunday evenings.
Megis lounge furniture - a small change, and such great amenity
The Megis lounge furniture set is not just about functionality and comfort. It should also be noted that it attracts attention and will certainly be a decoration of many a house. Living room furniture must also match the decor of the apartment, hence we provide a wide selection of colors of fabrics from the ELTAP collection, which are used to upholster furniture from the Megis set. Megis armchair, pouffe and sofa is all you need for a perfect rest. Each of the elements of the set can also be purchased separately.
3 pieces per set: pouffe, armchair and sofa
Sofa with bedding storage
Fold-out sleeping function in the sofa
Sofa folding mechanism - DL
Comfortable seats made of highly elastic HR foam
Availability of the set in a wide range of colors
Tall, black, steel legs for easy cleaning
Sofa
Width: 250 cm
Depth: 95 cm
Height of sofa with cushions: 90 cm
Height of sofa without cushions: 72 cm
Seat depth: 58 cm
Seat height: 40 cm
Sleeping area: 200 x 145 cm
Height of legs: 13 cm
Armchair
Width: 102 cm
Depth: 94 cm
Armchair height with cushions: 87 cm
Armchair height without cushions: 72 cm
Seat depth: 60 cm
Height of legs: 13 cm
Pouffe
Width: 82 cm
Depth: 68 cm
Height: 42 cm
Height of legs: 13 cm
similar products - Lounge suites