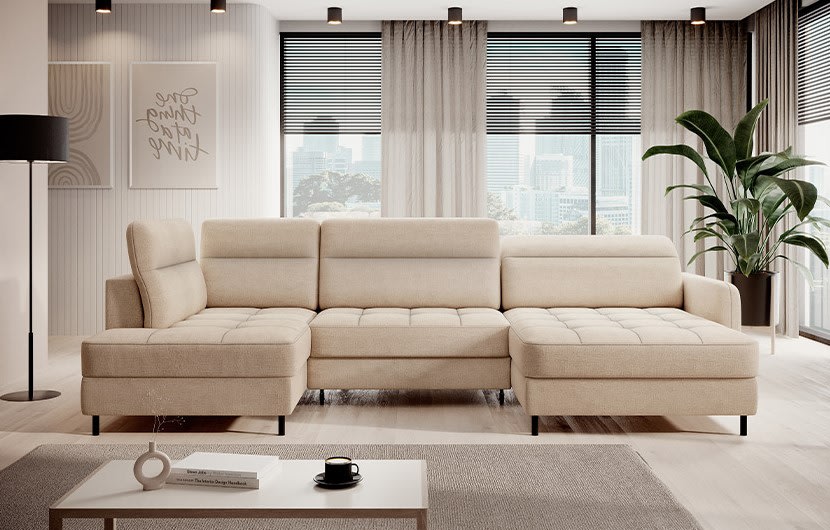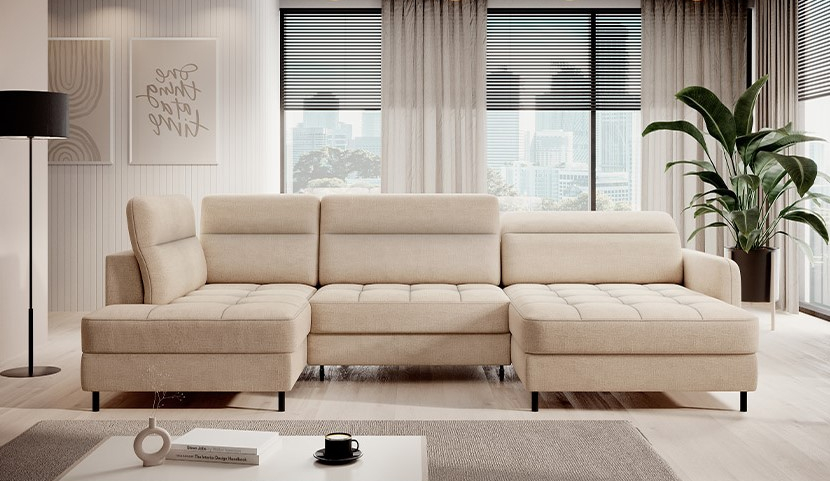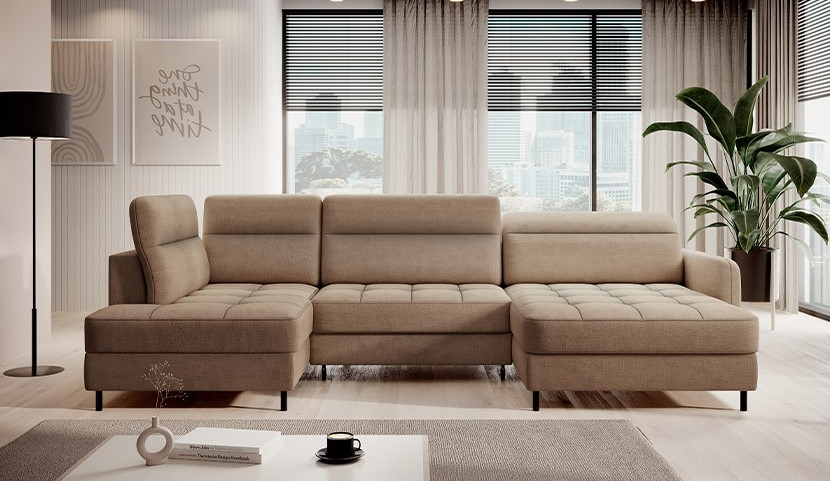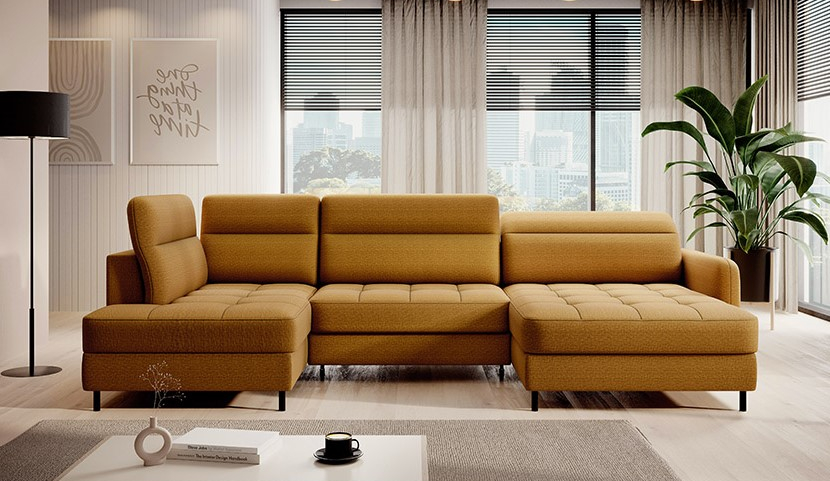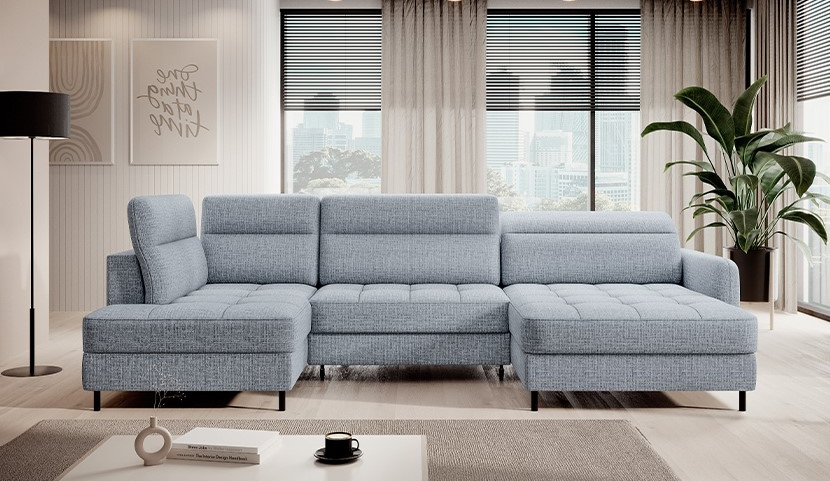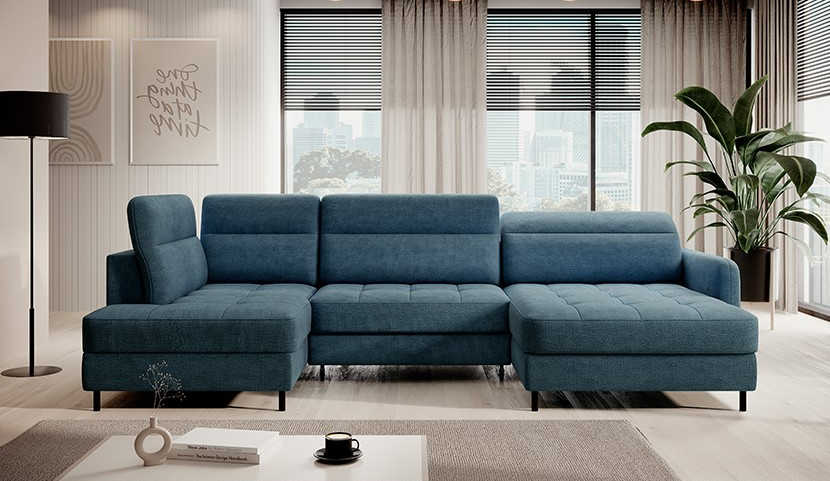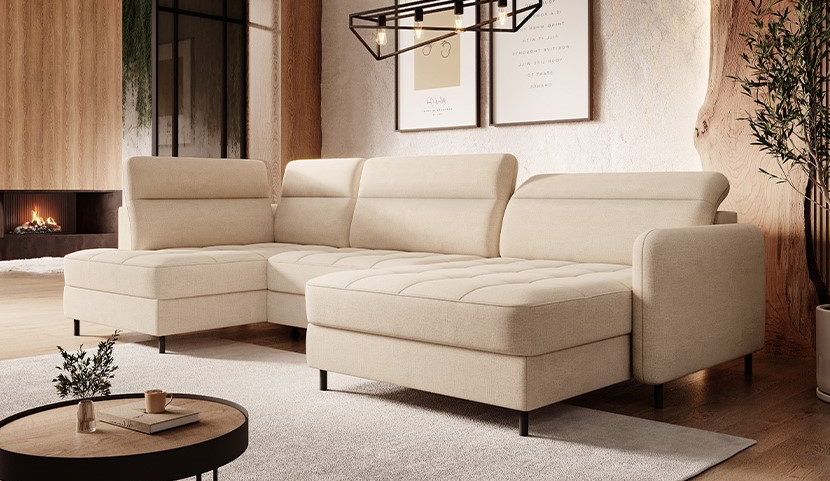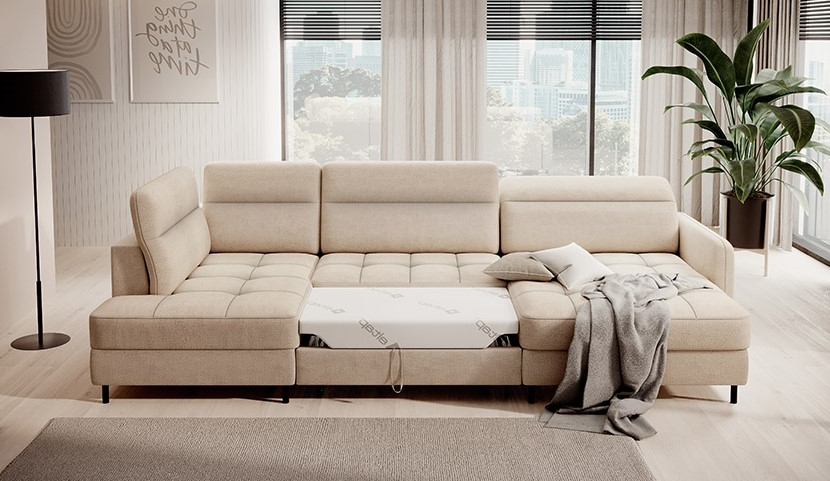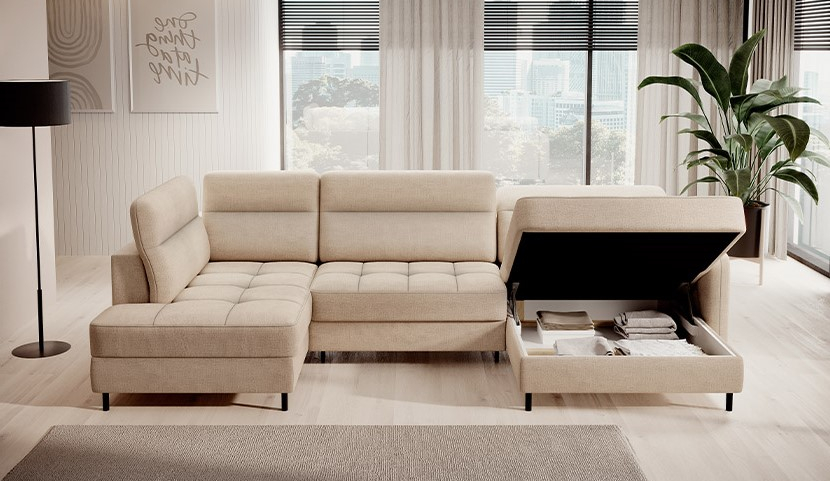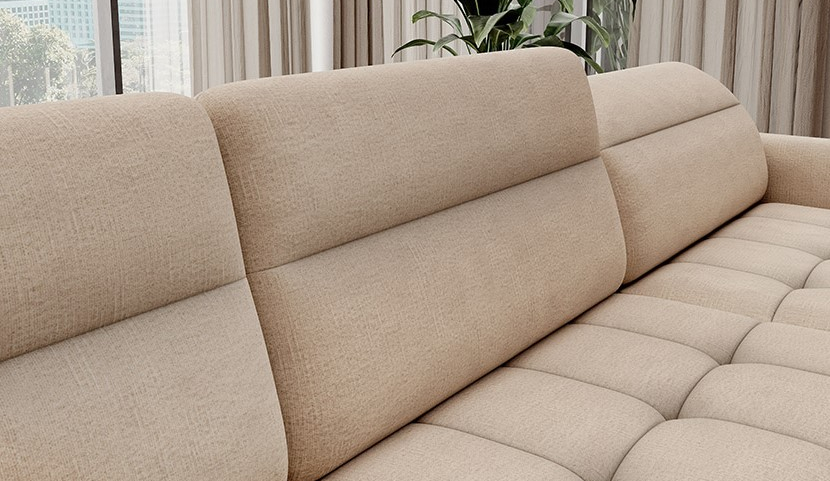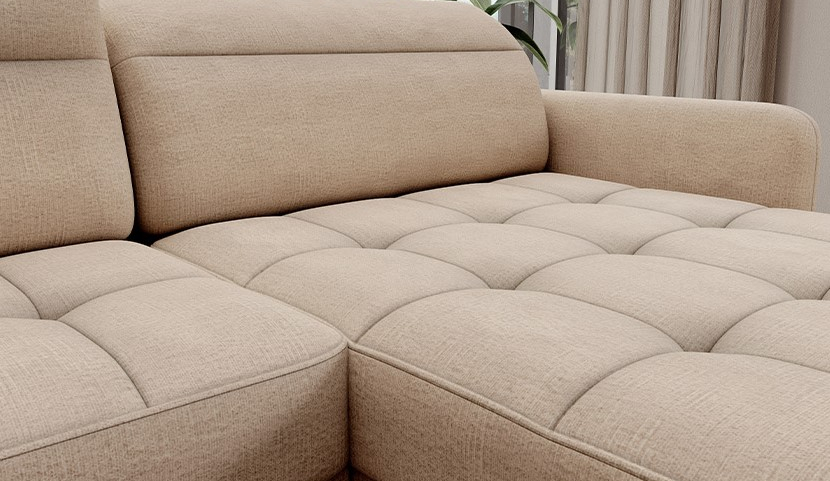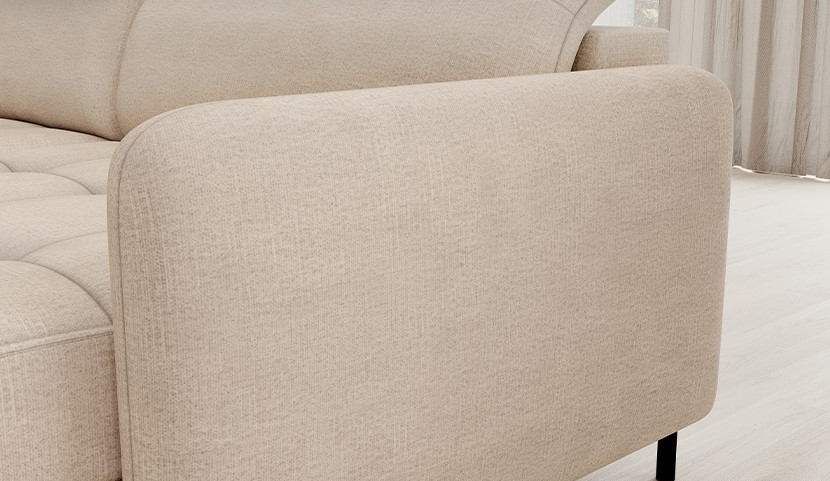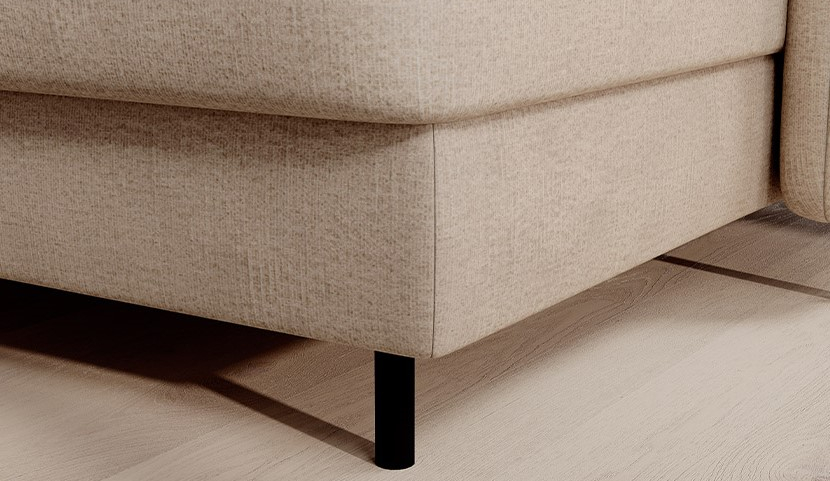 Berrto Corner Sofa - A Refined Combination of Comfort and Elegance
Looking for a piece of furniture that not only impresses with its appearance, but also provides exceptional comfort? Then the Berrto Corner Sofa will certainly meet your expectations. This is a real jewel in the world of furniture, inspired by the latest design trends, created with attention to every detail.
The Berrto Corner Sofa not only is a piece of furniture, but also a piece of functionality. With its help, you can quickly and efficiently transform your space into the perfect place to relax and spend time with your family. Despite its compact size, this corner sofa offers many arrangement possibilities.
The first impression upon viewing the Berrto Corner Sofa is the elegant black legs made of painted steel. They not only add stability to this piece of furniture, but also give it a light and modern look. Combined with the delicate, streamlined body and high-quality upholstery fabric, the corner sofa looks extremely attractive and stylish.
Care for Your Comfort - Interior of the Berrto Corner Sofa
When it comes to the interior of the corner sofa, you can be sure that it leaves nothing to be desired. T2130 foam combined with elastic upholstery straps in the backrest guarantees adequate support for your back. The seat filling consists of highly elastic HR foam, T2130 foam and a B-type wave spring, which provide unforgettable comfort and elasticity. It's the perfect place to relax, where your spine will be properly supported and your muscles will be relaxed. Adjustable headrests will further enhance your comfort, allowing you to adjust them to your preferences.
The Berrto Corner Sofa not only is a comfortable piece of furniture for everyday use, but also an excellent option for a night's sleep. Thanks to the Dolphin sleeping function, you can easily transform the corner sofa into a comfortable bed. The flexible surface ensures comfortable sleep every day, as well as when guests visit you. Additional, the bedding container makes it easier to store textiles.
Berrto – A Modern Corner Sofa with a Wide Selection of Fabrics
At ELTAP, we offer a wide selection of fabrics, so you can adapt the Berrto Corner Sofa to your interior. Depending on the style of your apartment, you can choose light, neutral colours for a Scandinavian composition, more bold colours for a glamorous space or delicate pink for shabby chic inspiration.
The Berrto Corner Sofa is a combination of comfort, functionality and elegance. This is a piece of furniture that will change your interior and create a space for relaxation and share moments with your loved ones. Let yourself be delighted by its unique design and the comfort it offers. It's an investment in comfort and style that will certainly pay off.
The corner sofa is designed for 4 people,
U-shaped piece furniture,
Free-standing model - with an upholstered back,
Seat made of HR foam and T2130 foam
The backrest is made of T2130 foam and elastic upholstery belts, which makes the whole thing provide proper support to its user,
Its slender legs, made of black-painted metal, are stable and pleasing to the eye,
Features movable headrests,
Equipped with a bedding container,
Dolphin-type sleeping function,
Load capacity: 390 kg,
Available with a wide selection of fabrics from the ELTAP collection.
Width of product: 306 cm
Depth of product: 165 cm
Height of product: 100 cm
Depth of seat: 64 cm
Height of seat: 45 cm
Legs dimensions: 10 cm
Weight: 166 kg
Lifting capacity: 390 kg
Sleeping area: 130x300 cm
Quantity of bedding boxes: 1
Spring type: Wave spring type B
Destiny of foam (seat): HR foam + T2130
Destiny of foam (back): Upholstery belts/ foam T2130
Mechanism type: Dolphin type
Materials used for the production of furniture legs: Black steel