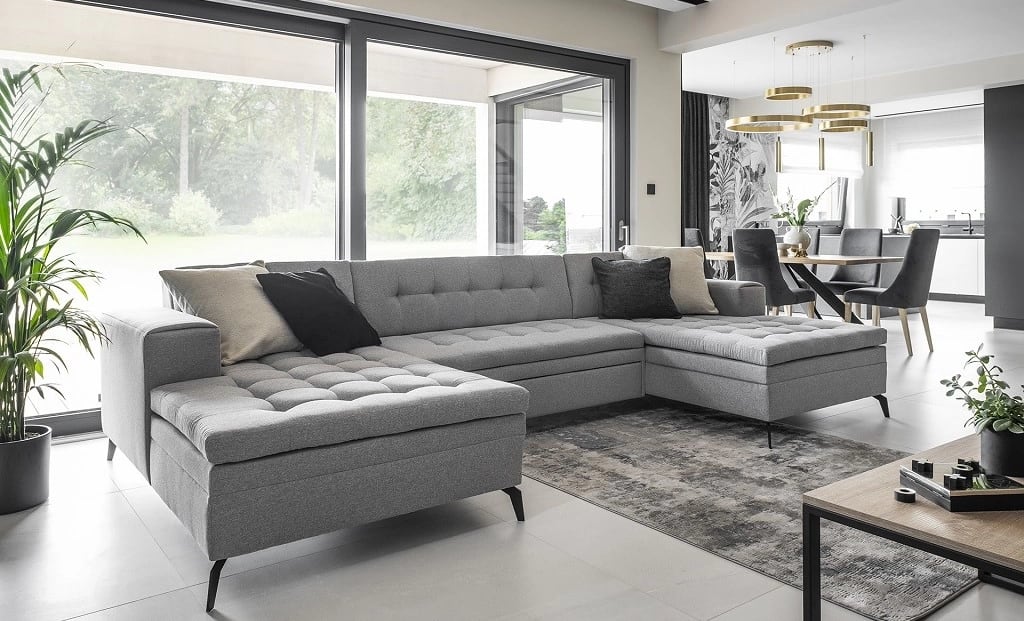 Available colors: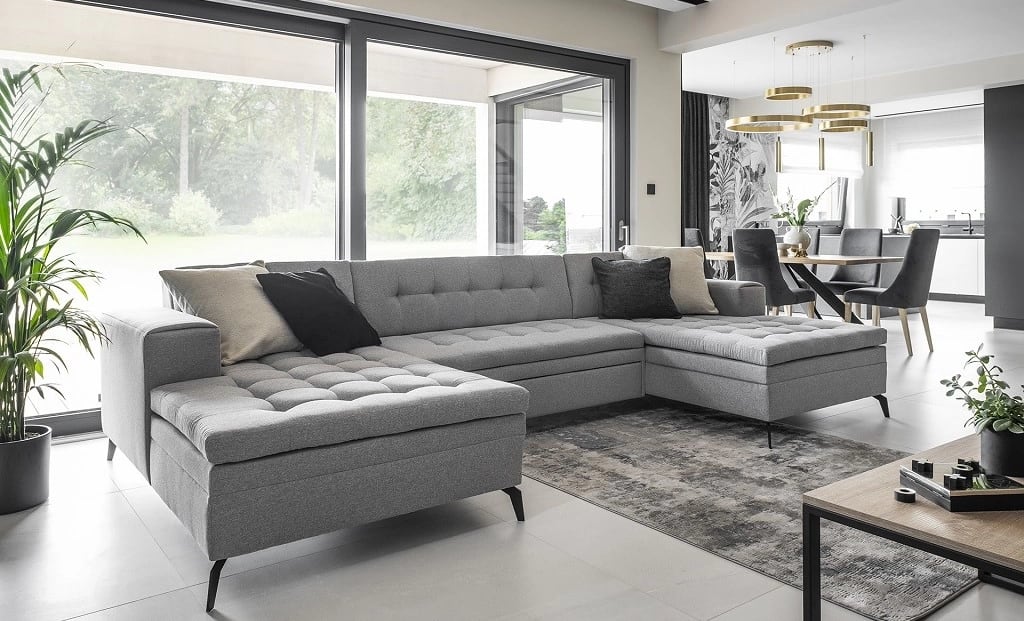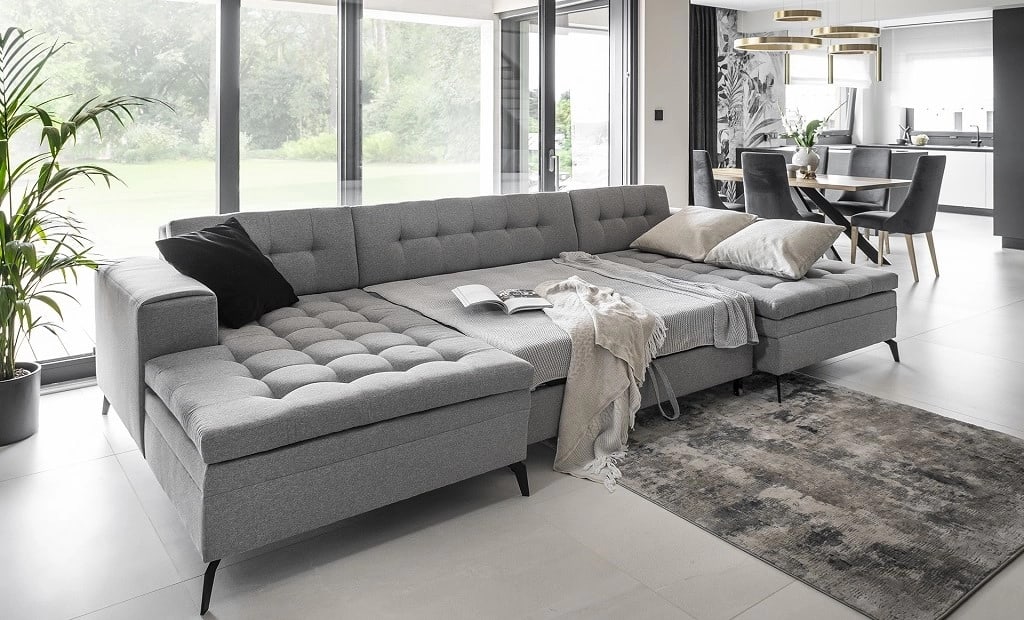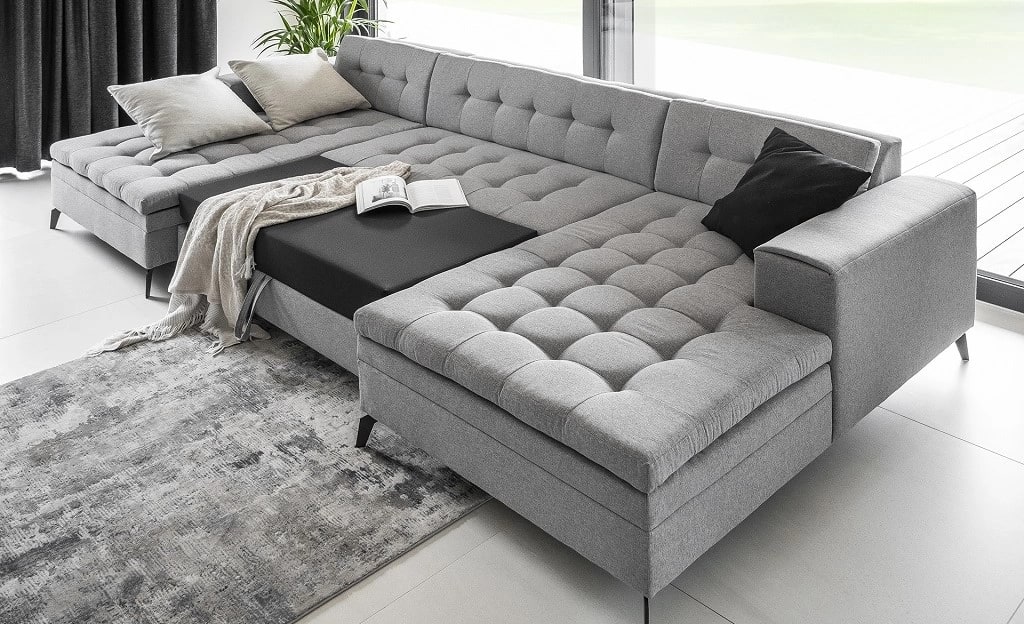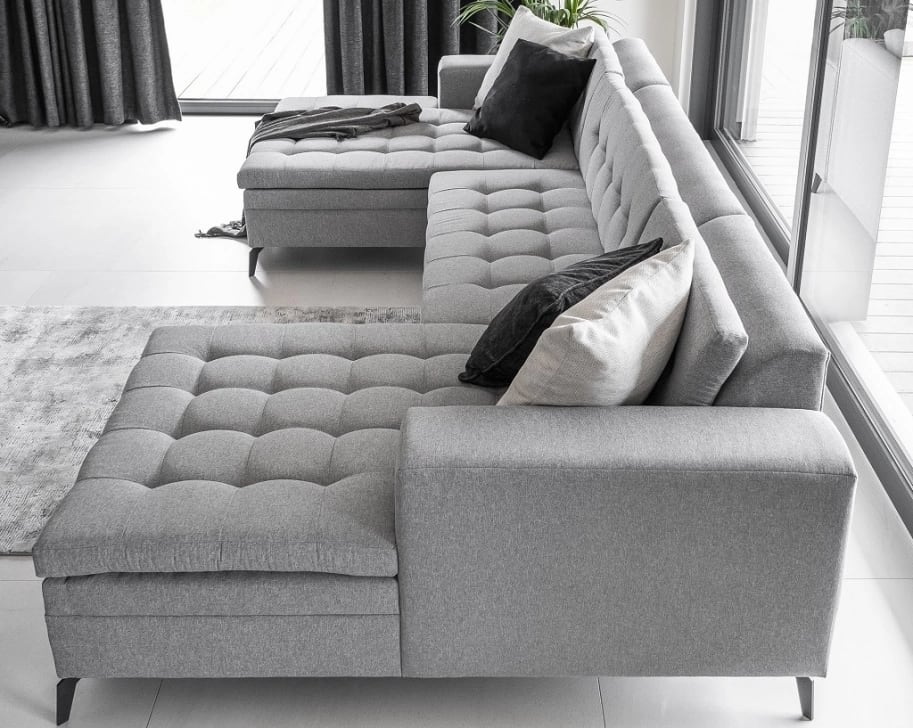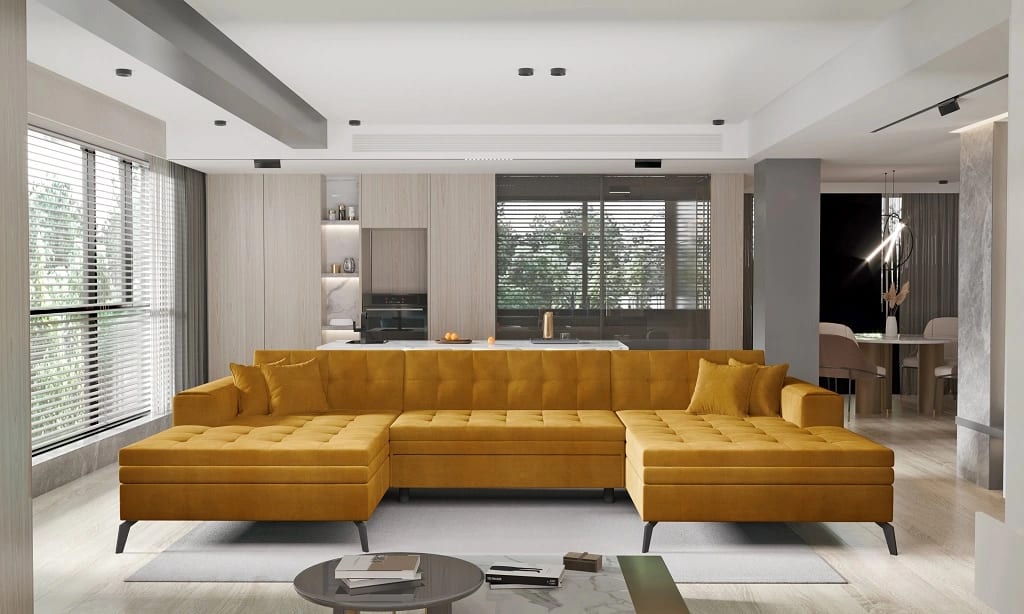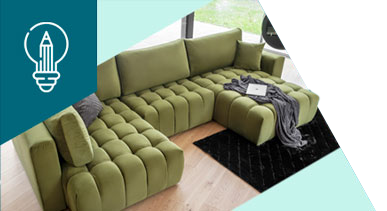 King of the living room, i.e. a corner with a sleeping function!
Follow our advice and choose the perfect piece of furniture for your interior.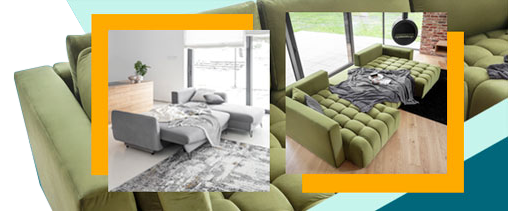 Vertizo Corner Sofa - ideal for everyone
Imagine the perfect corner for your living room. During the day it replaces a leisure armchair, at night it turns into a spacious double bed with a large sleeping area. Such a perfect piece of furniture really exists! It is our unique, Vertizo fold-out corner sofa in the shape of the letter U. The furniture has been enriched with a sleeping function with a large surface, as much as 295 x 110 cm. The reliable dolphin unfolding system allows you to prepare the bed in a few moments and without unnecessary effort. Personalization of the Vertizo corner sofa makes it possible to order it with the colors and structure of the fabric matched to each other. A beautiful, simple shape will perfectly match industrial or modern interiors.
Vertizo - convenience above all
Vertizo is distinguished by stylish, elegant quilting, which give the furniture refinement, but are also an interesting diversion. Our corner sofa has a timeless design and a wonderfully soft seat, filled with a combination of a wave spring and T30 foam. The backrest, equipped with T25 foam, also encourages you to rest with its exceptional comfort. Interesting in the appearance of Vertizo are high, decorated, metal legs, which will certainly facilitate the work of cleaning robots and help to keep order under the furniture. Depending on the arrangement of the living room where our original corner is to stand, you can choose stylish upholstery from all the colors from the Eltap collection, because color plays a fundamental role in creating harmony throughout the living room. Therefore, it is worth paying attention to the colors of the remaining furniture, walls, room size and brightness. Here you will find various colors: starting from gray, starting with black. And so the Vertizo corner sofa, in one of our light colors, will give theimpression that the living room is larger and will be perfect for smaller rooms.
Our corner sofa provides pure relaxation
When choosing elegant and comfortable solutions, choose the Vertizo corner sofa with dimensions of 350 x 170 x 93 cm. Then just enjoy cozy nights or lazy days with family or friends and rest the way you like on a spacious and comfortable piece of furniture. It is also known that having a corner sofa in the living room makes your living space appear more spacious. So do not wait, take a closer look at our offer and invite Vertizo to your home.
● Fold-out sleeping function
● Dolphin unfolding mechanism
● U-shaped
● Decorative, high legs
● Modern design
● Stylish quilting
● Available in a wide range of colors
Corner sofa width: 350 cm
Corner sofa depth: 170 cm
Height with cushions: 93 cm
Seat depth: 58 cm
Seat height: 51 cm
Height of the legs: 13 cm
Sleeping area: 295x110cm