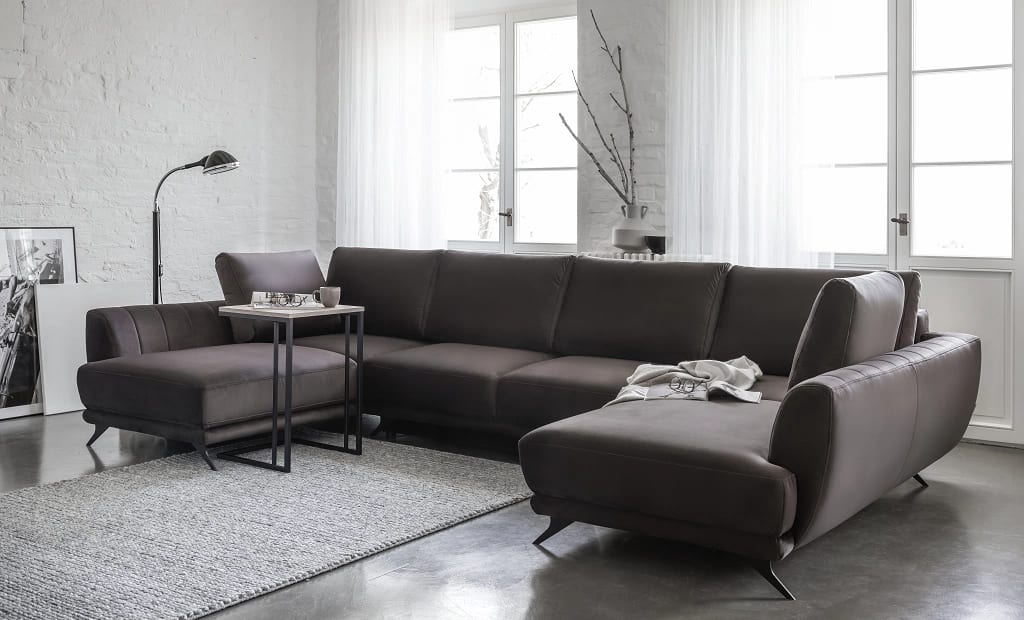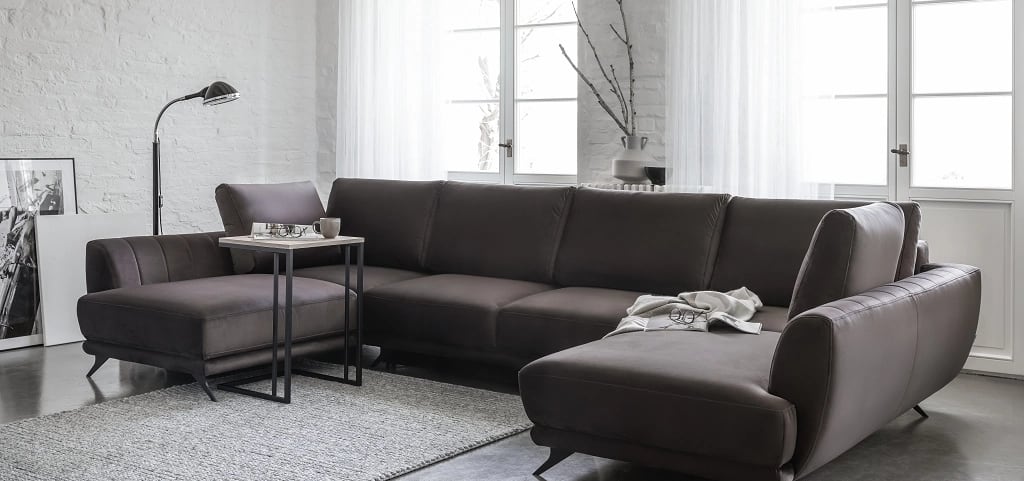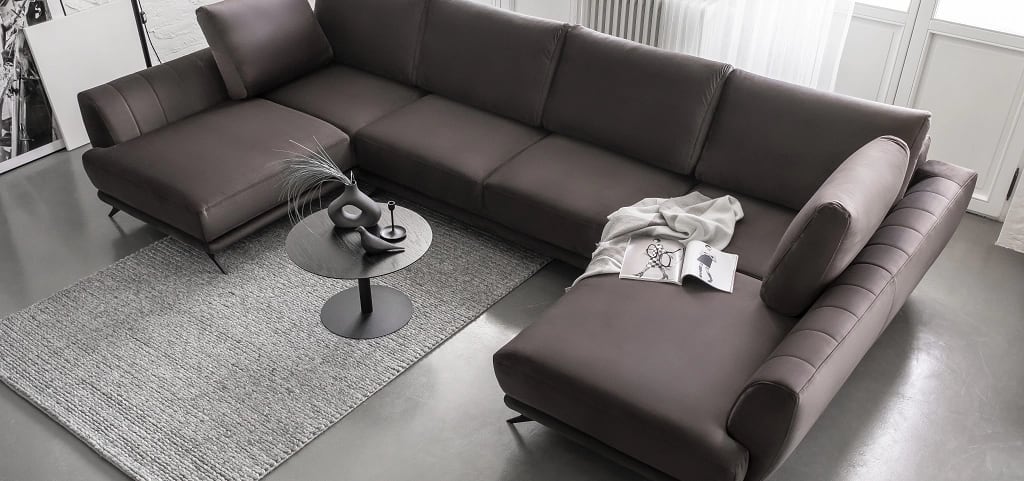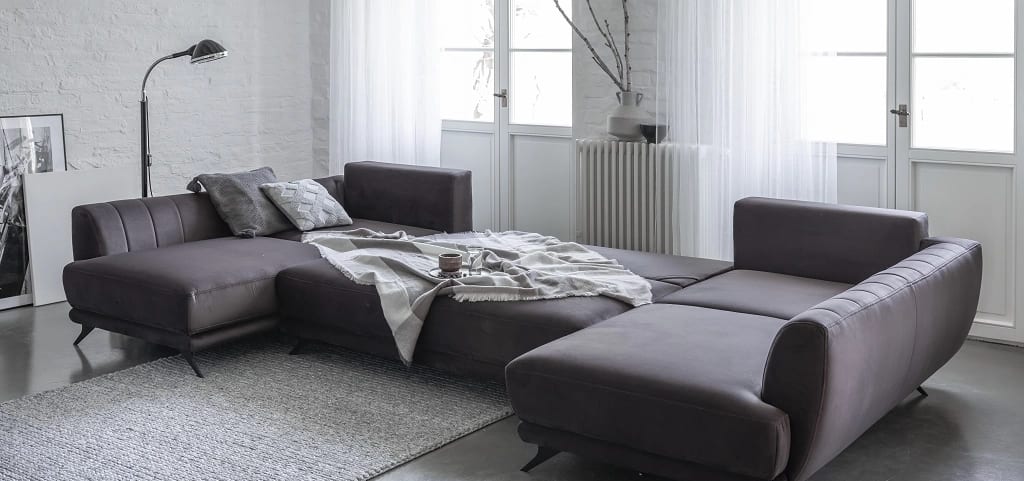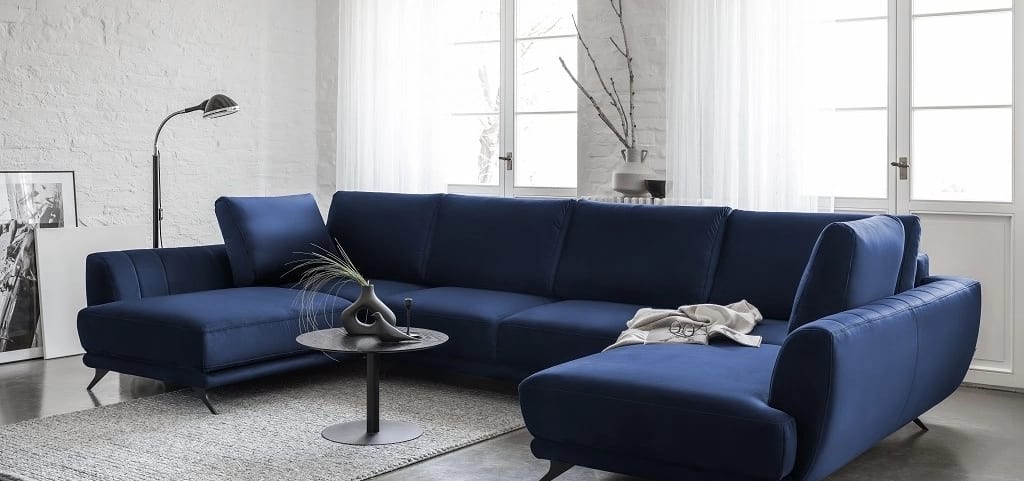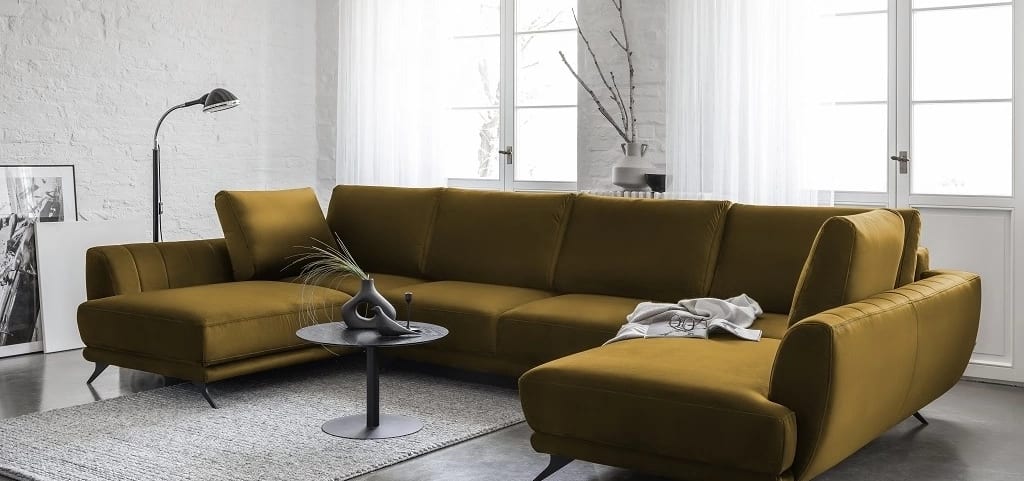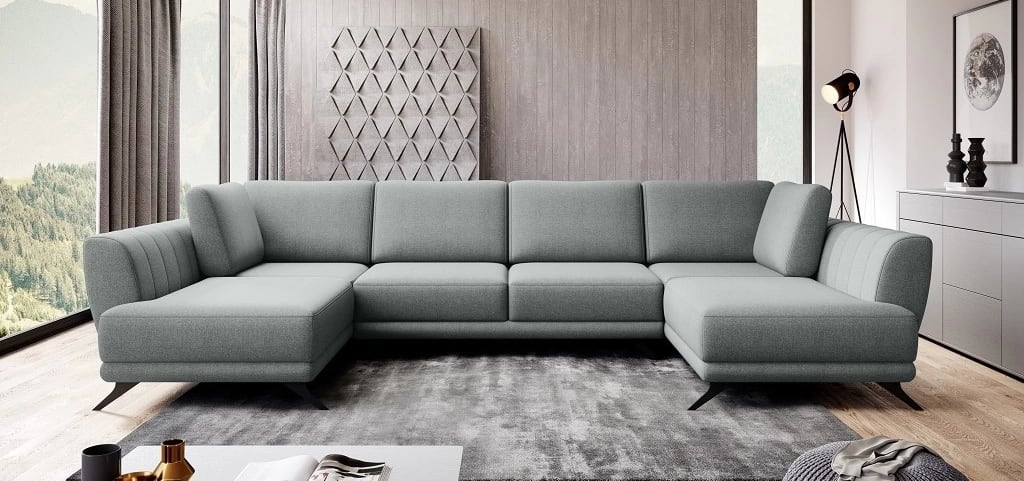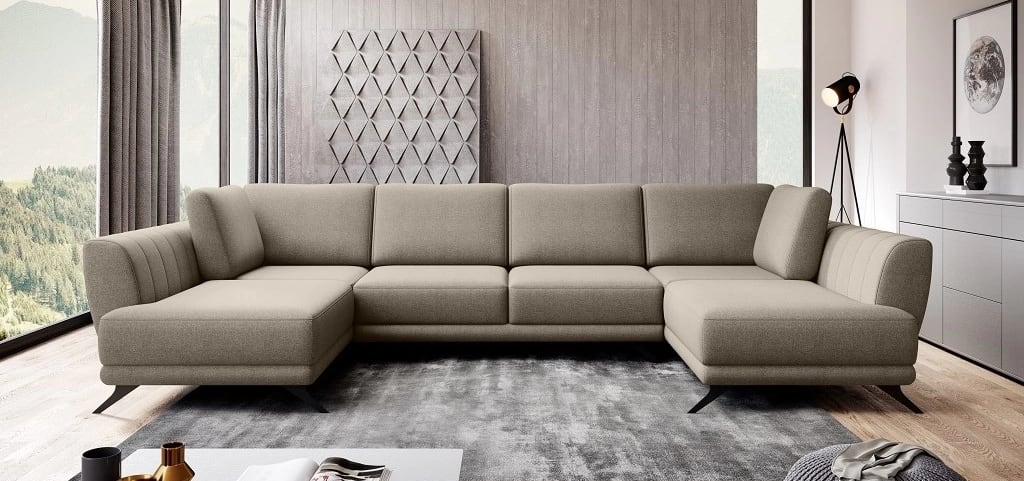 Larco Corner Sofa
Elegant lines, simple styling and handy storage space – there are so many reasons to love the Larco corner sofa. This comfortable and stylish multifunctional convertible piece of furniture will fit into many arrangements. Are you looking for the perfect combination of decadent comfort and modern style? Take a look at our Larco corner sofa and see its beauty, because as manufacturers of upholstered furniture, we know furniture like no other and we create furniture with a soul.
Larco Corner Sofa with a sleeping function – simply comfortable!
The Larco U-shaped corner sofa with a sleeping function – an elegant and modern piece of lounge furniture by day; a full-size, comfortable bed by night. Thanks to it, your house guests will be able to get a good night's sleep, because when unfolded, the corner gives a sleeping area of 320 x 124 centimetres. Never let your guests stay at a hotel again! Larco is very easy to unfold, and it owes this to the DL automatic device. Operating this simple mechanism involves sliding out one of the corner sections and then pulling the backrests down to create a double sleeping area. In addition to the extra sleeping space the corner sofa is equipped with a sheet container which allows you to save space in the wardrobe and store, for example, blankets or pillows. Treat our Larco corner sofa as the heart of the living room or add it as a seating area in your guest room. With a multifunctional piece of furniture like Larco, you can get a fantastic addition to your home for a variety of purposes. Sitting, sleeping, storing – a space-saver's dream.
Larco Corner Sofa – full customization
The Larco corner sofa is spacious enough for every household member to find a place on it, as its measurements are: 362 x 191 x 90 centimetres. Larco is perfect for families, and in addition it can create a great partition between the living room and open-plan kitchen. A great companion for long evenings as you can lay and relax on it in peace. What's more, the Larco corner sofa is eye-catching, incredibly comfortable and beautifully preserving its shape. This is due to the filling of the seat with highly elastic HR foam, which is resistant to deformation and has the ability to regain its original shape. In addition, the HR foam adapts to the body's alignment, so it really gives a great deal of comfort. However, the Larco corner sofa is not just a functional piece of furniture, but also very elegant and with an interesting design. The stitching inside the sides of the furniture is an eye-catching treatment, and the fashionable steel legs are certainly an element that adds elegance and character to the Larco corner sofa. If you are looking for a piece of furniture that provides comfort, functionality and beauty, then Larco will be the perfect choice.
Sheet container
Fold-out sleeping function
Folding mechanism: DL automatic device
Decorative steel legs
Upholstered back
Modern design
Comfortable seat made of HR high elastic foam and corrugated spring
Corner sofa width: 362 cm
Corner sofa depth: 191 cm
Corner sofa height, with cushions: 90 cm
Seat depth: 60 cm
Seat height: 44 cm
Sleeping surface: 320x124 cm