Bardot Grey modern rug 160x220cm
back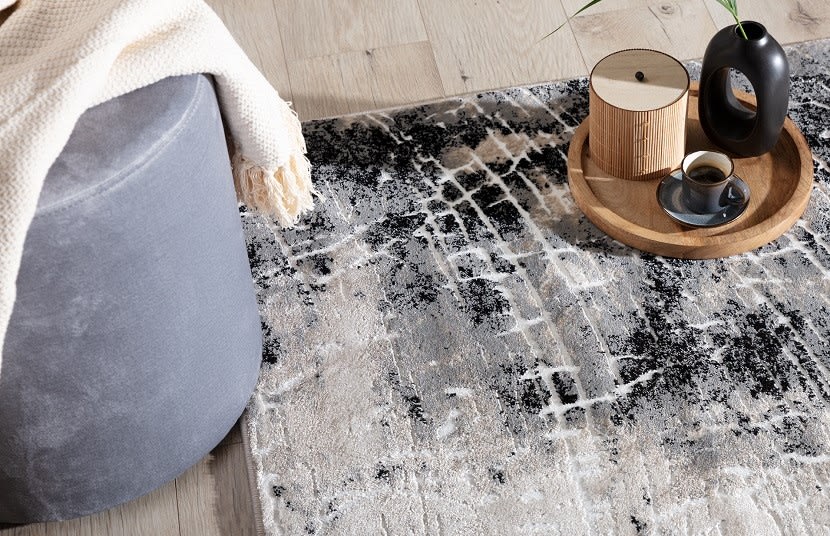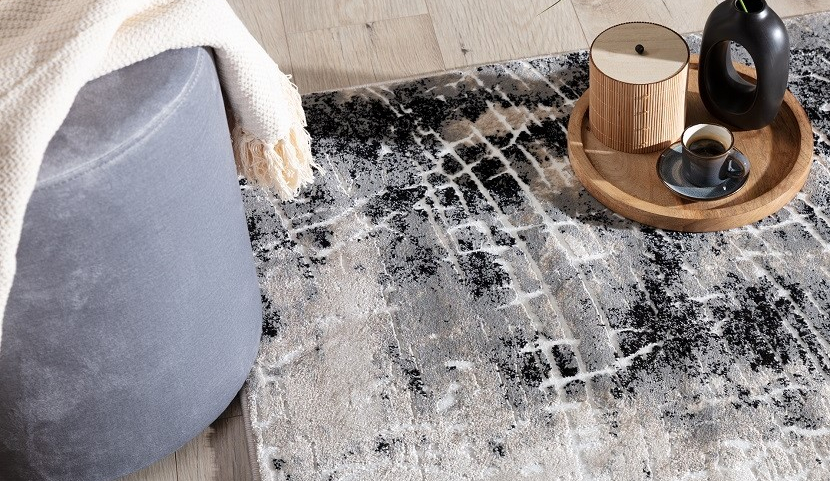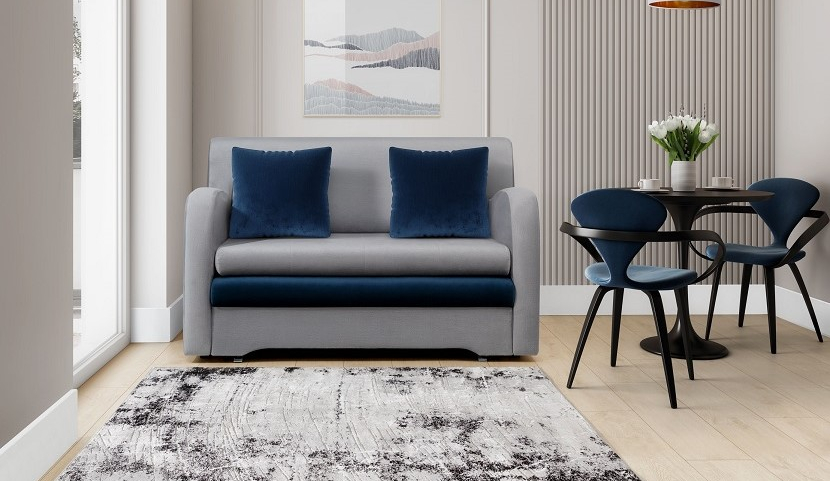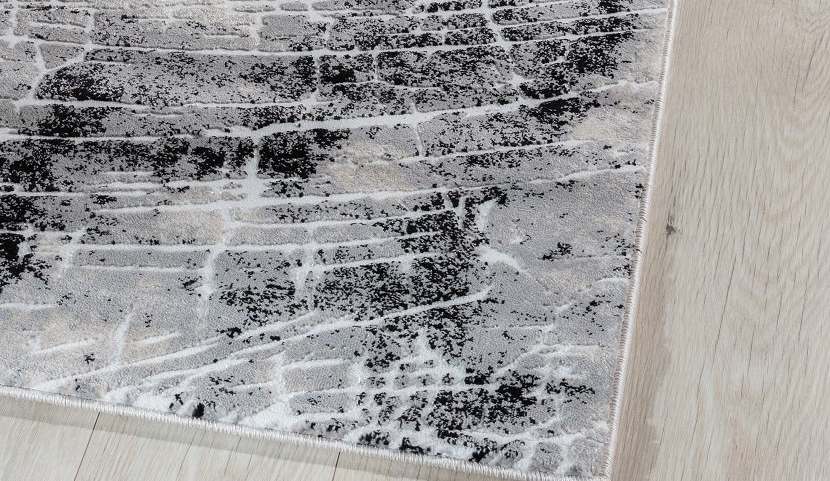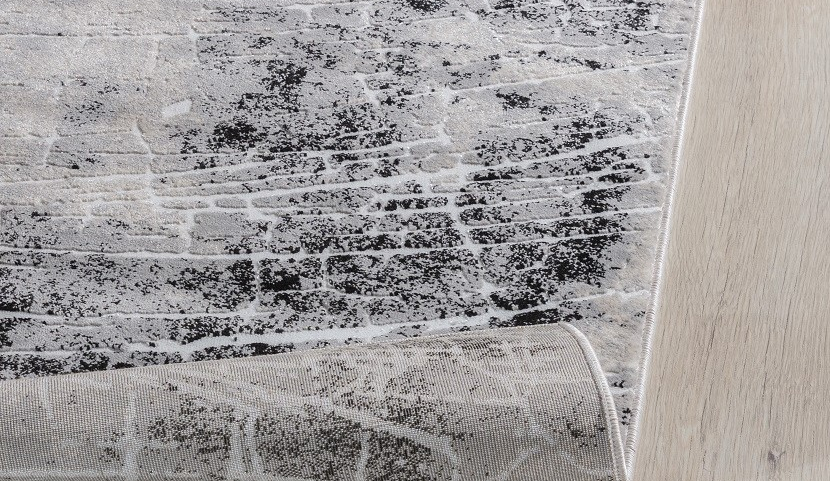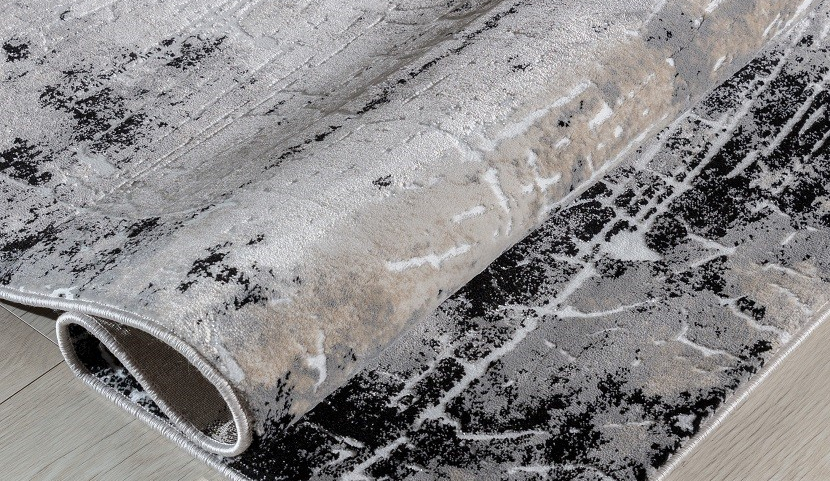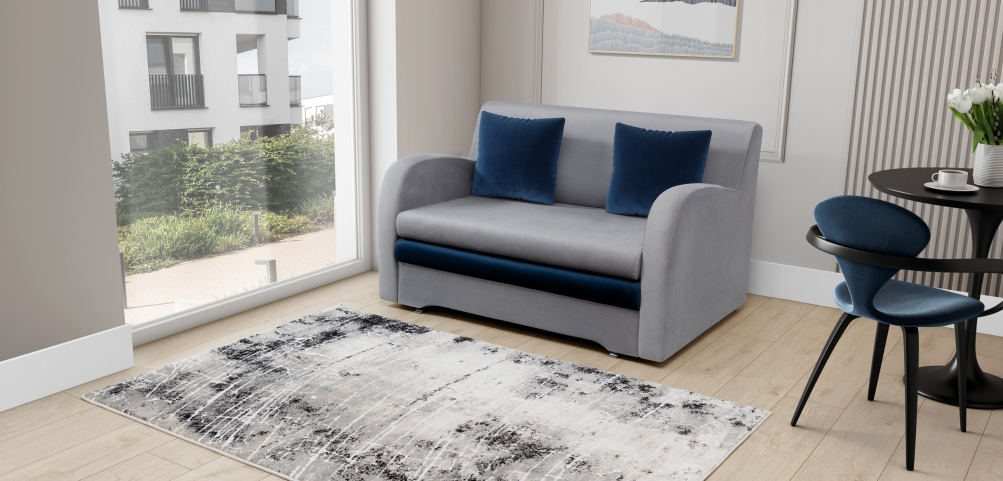 Bardot Grey: living room rug with a soul
Are you looking for a bedroom rug that will make your guests fly away? Or are you just interested in cosmic space? So get ready and fasten your seat belts, because there's an extraordinary offer we have in store for you: Bardot Grey rug!
What makes our product truly unique? First of all, it's its modern design. Abstract patches in shades of grey are arranged here in the shape of something very much resembling the surface of the moon. No wonder that Bardot Grey is an out-of-this-world offer!

Bardot Grey, modern rugs for modern space
Does the size of the rug matter? That's definitely how it looks! Large models are not only a guarantee of design regularity and harmonious appearance of indoor space, but also a way to increase your safety.
A set of tiny bedroom rugs could pose a significant risk to its user. It is extremely easy to get caught on its elements with your foot or even slip while walking. And just think of children running around the apartment over and over again! So it's better to be safe than sorry.
Spacious living room rugs are a must have in a modern interior. All it takes is to position it in the center of your room, and arrange parts of your suite on both sides of it. And then just finish off your arrangement by adding a coffee table in the middle of the picture. And that's all you really need to do before you sit back and relax.
Modern Bardot Grey living room rugs are also the perfect finishing of Scandinavian interior designs. Their unobvious beauty, drawing handfuls from geometric and abstract trends, will wonderfully enliven the cold, practical Scandinavian style space. A modern rug from our collection will help you achieve some dazzling results that will stay in the memory of your loved ones for a long time.

Bardot Grey grey rugs: charming style for any interior
Bardot Grey bedroom rugs are made of a combination of polypropylene and polyester. Therefore, they embody the best features of both of these materials, and so they come out unscathed from any clash with everyday challenges. Made from these fabrics, they will preserve their extraordinary beauty, a joy to your eyes with their flawless appearance for a long time.
Synthetic fibers just as well create a truly magical pattern on top of the rug. To obtain this effect, selected fragments covered with high pile were trimmed, which created a subtle, yet marked 3D effect. No wonder that Bardot Grey will become a real star in the constellation created by your furniture.
• The product is made of a combination of polyester and polypropylene using modern weaving techniques. Thanks to this, it is pleasant to the touch, as well as resistant to damage and distortion,
• resistant to abrasion, so it is suitable for frequently used rooms,
• shows anti-electrostatic properties, which means that it does not attract dust,
• easy to care for and keep clean – it's enough to run over the surface with a vacuum cleaner,
• perfect for allergy sufferers: artificial fibers are insensitive to attacks by moths and other harmful microorganisms,
• Jute bottom is durable and looks beautiful,
• surface decorated with an abstract, modern pattern in line with current trends,
• 3D motif - longer and shorter bristles provide a three-dimensional effect,
• a perfect complement to the living room, bedroom, dining room and even a children's room,
• sewn edges do not fray,
• perfectly matches the furniture from the ELTAP offer
• Rug length: 220 cm,
• Rug width: 160 cm,
• Rug height: 12 mm,
• Rug weight: 9,15 kg,
• Rug grammage: 2600 g/m2,
• Material: polyester and polypropylene
• Underside: jute.