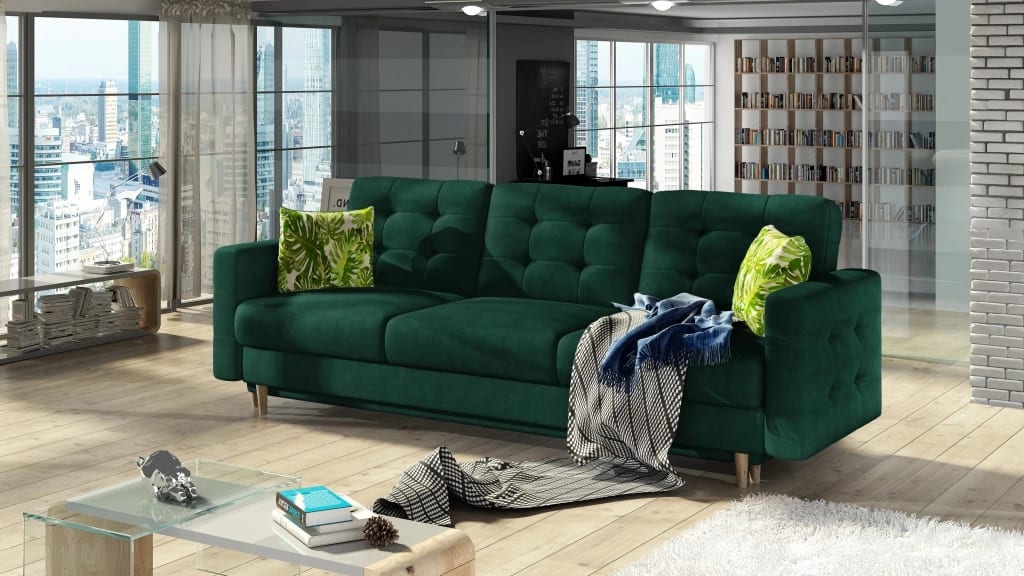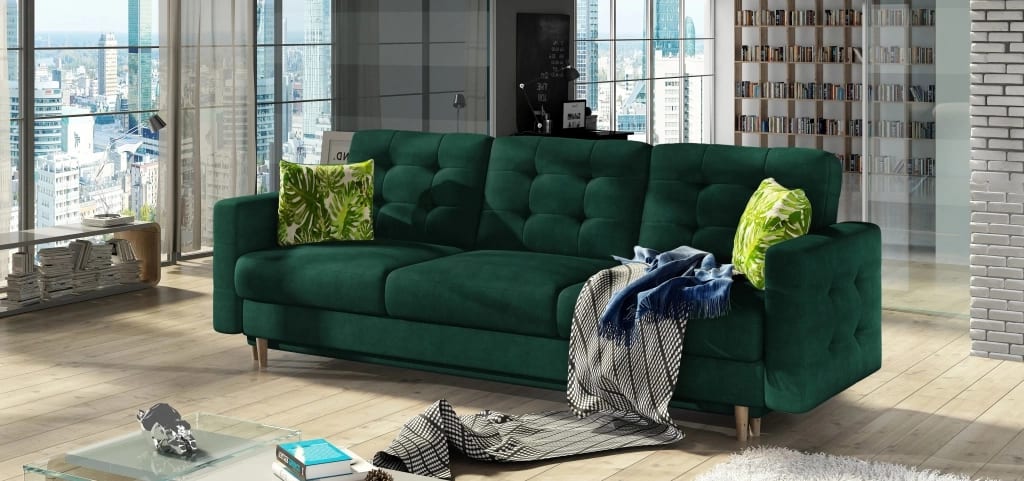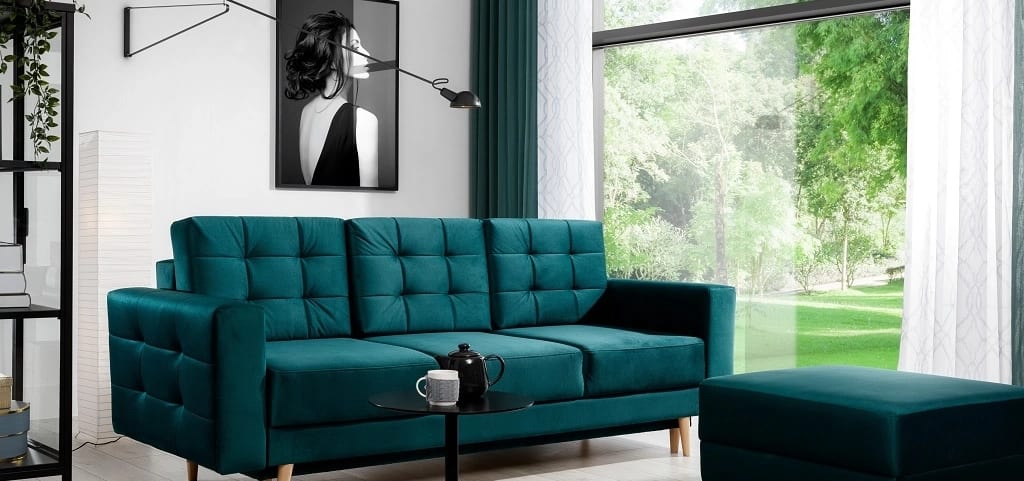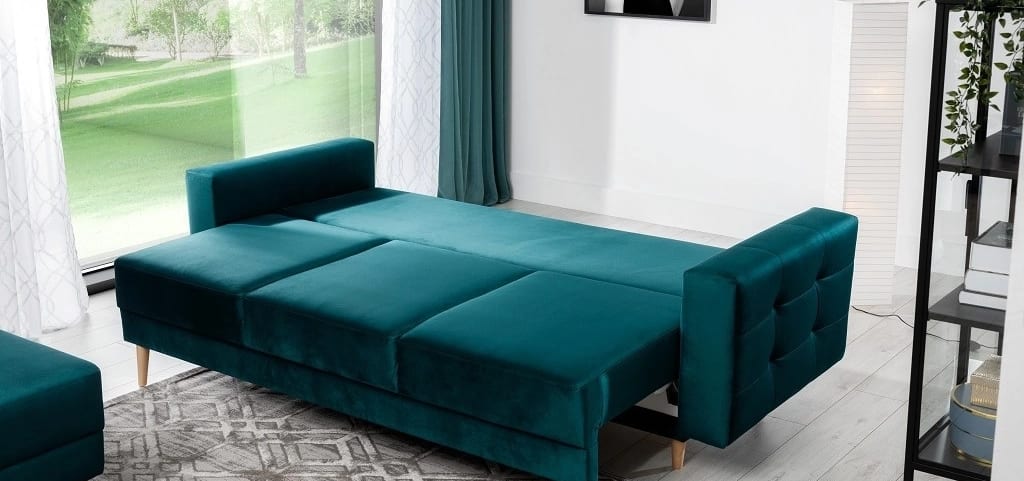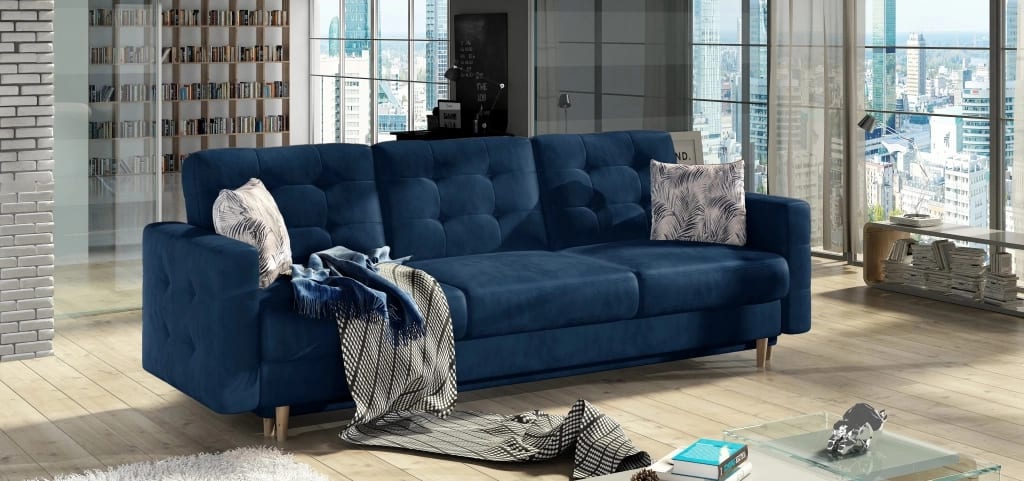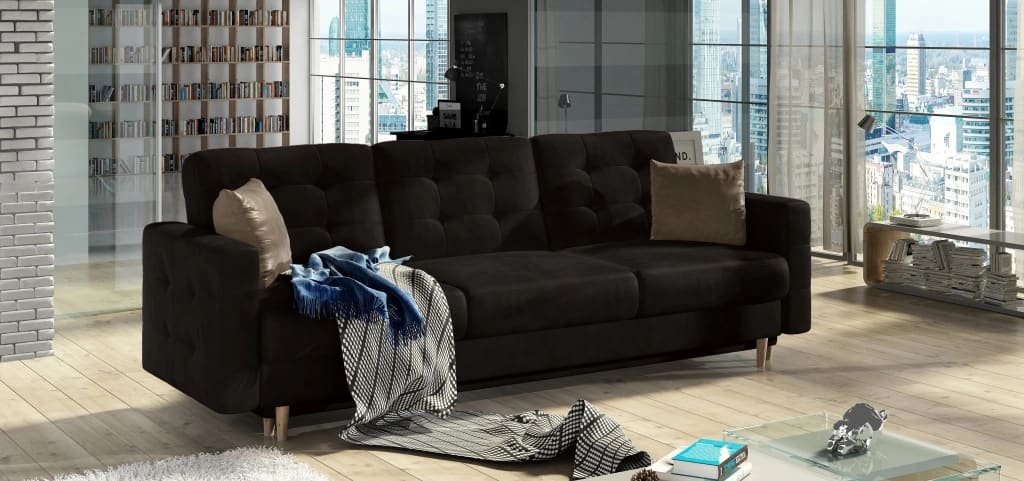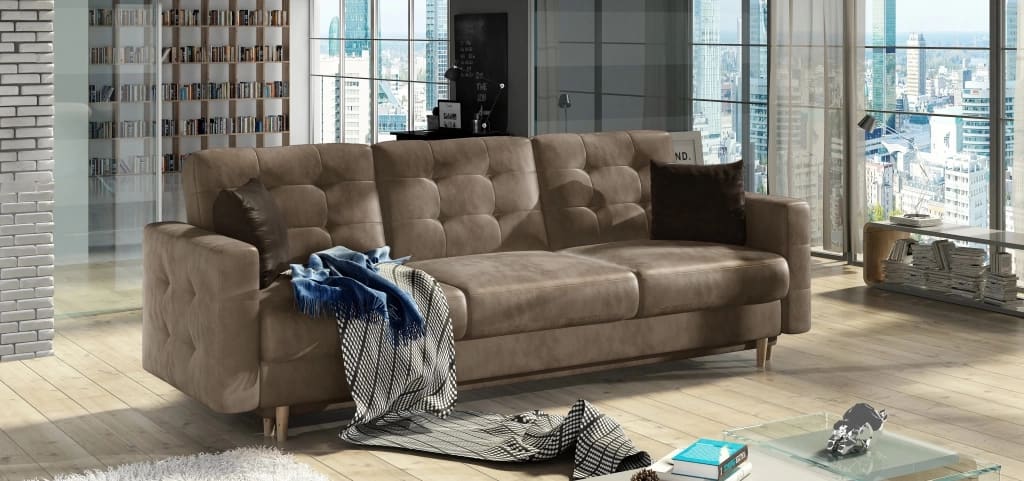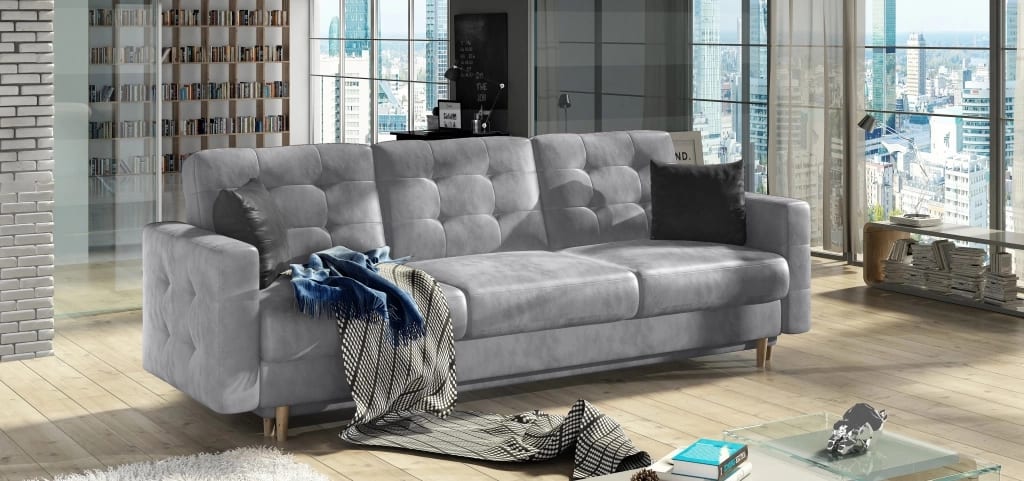 Asgard 3F sofa
Modern? Retro? Scandinavian? No matter what style you choose for your living room, the Asgard 3F sofa is going to be a perfect match and a great place in which to relax.
Asgard 3F sofas: genuine style with modern design lines
Asgard 3F fuses simplicity, refinement and unique accents. The simple form is enhanced with stylish tufting on sections of the backrest and the sides of the arms. The angled and straight legs of turned wood are the cherry on the top. The upholstery is very soft and pleasant to the touch, and its superior quality ensures high resistance to wear and staining. The sofa will continue to look like new for a long time. The upholstery options include a variety of colours, from subdued tones to the more vivid violet, celadon, fuchsia, and bottle green. There is an option for each taste and the overarching interior theme. The styling of Asgard 3F is simply perfect for Scandinavian and retro interior designs, if you need both a highlight and a centrepiece for your living room.
Asgard 3F: highly functional and refined
The highly refined styling aside, the Asgard 3F sofa is all about high functionality. Measuring 235x95x86 cm, it provides plenty of space for daytime rest while still easily suiting small and spacious living rooms alike. It is a folding sleeper sofa, a great choice for those with small apartments. The automatic DL folding system includes space for bedlinen storage. As a sofa it offers 133x196 cm of comfortable seating. The Asgard 3F sofa is perfect for lounging in at home. Thanks to the continuous springs and T30 foam.
If you want your living room to have a unique ambiance, go for the Asgard 3F sofa and enjoy a refined centrepiece.
Stylishly tufted backrest and out-turned sides
Turned wooden legs
Profiled backrest
Wide seat cushions
A sofa that transforms into a bed
Available in a wide selection of colours
Sofa bed width: 235 cm
Sofa bed depth: 95 cm
Sofa height w/o cushions: 73 cm
Sofa height w/cushions: 86 cm
Seat cushion depth: 46 cm
Seat cushion height: 44 cm
Sleeping surface: 196x133 cm
similar products - Sofas