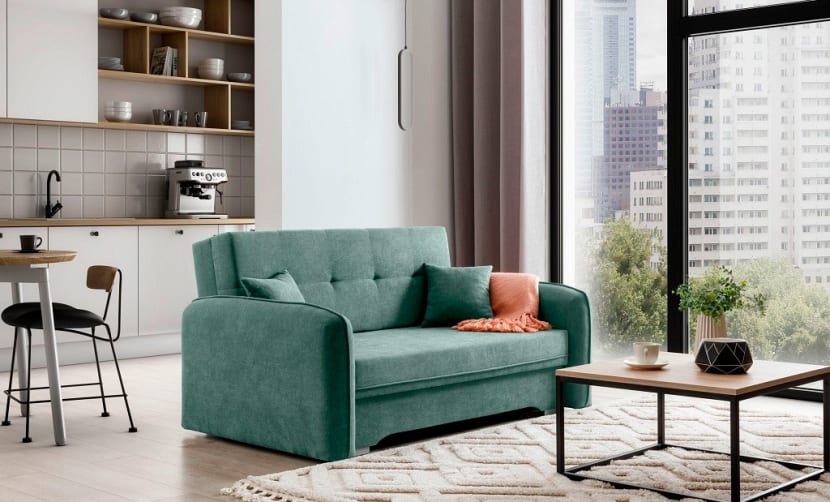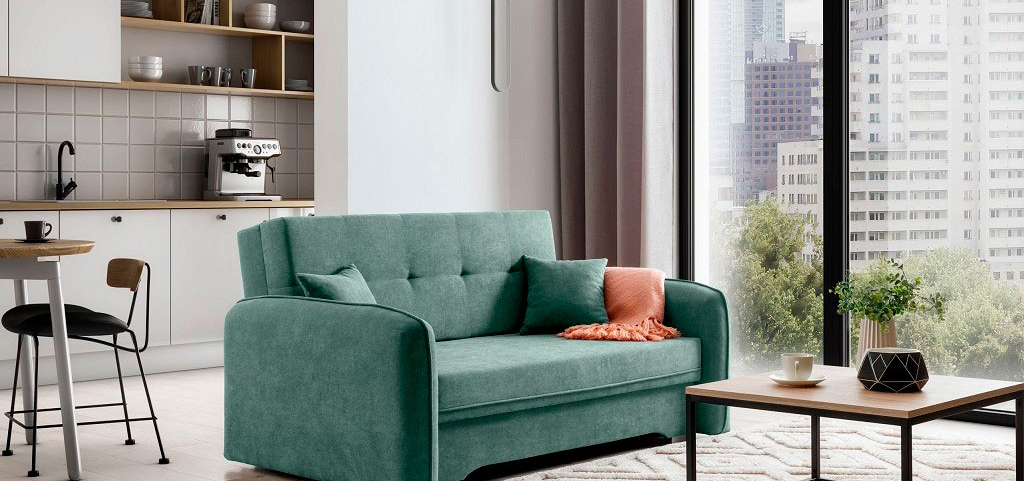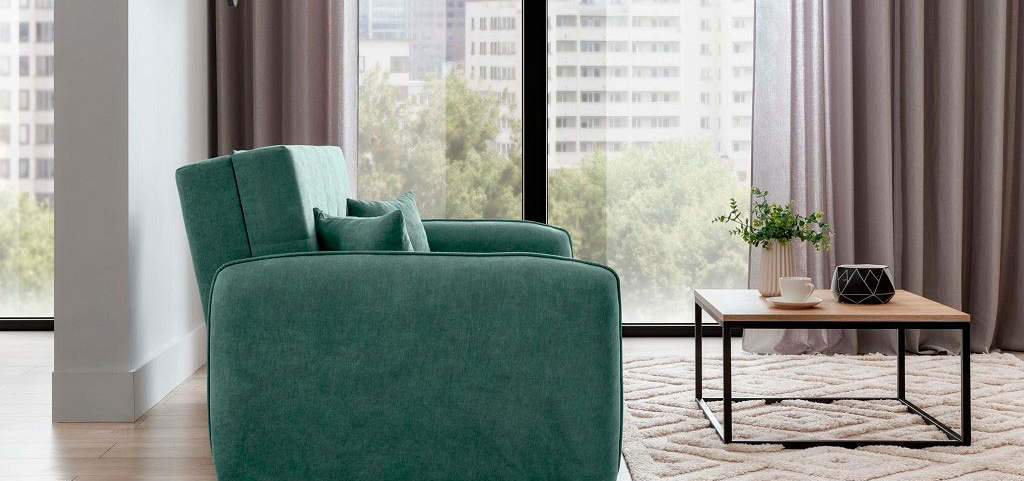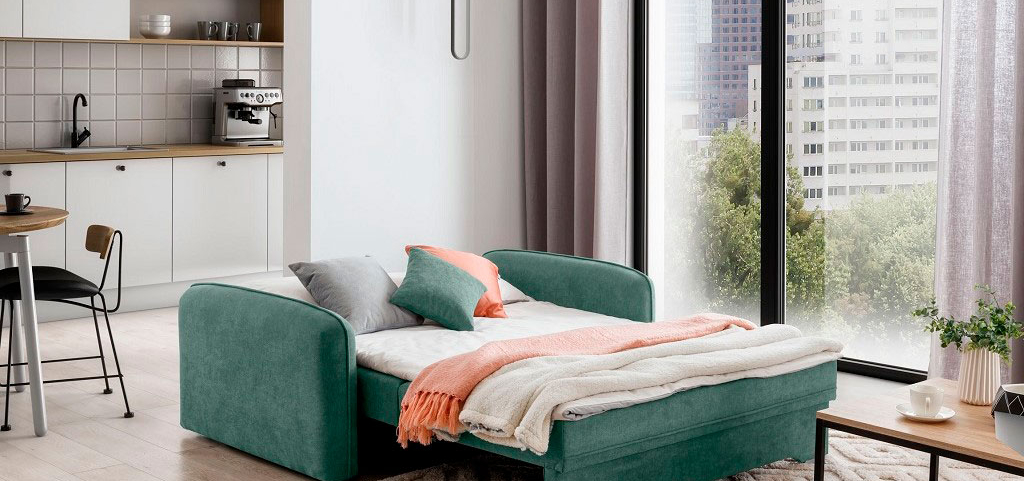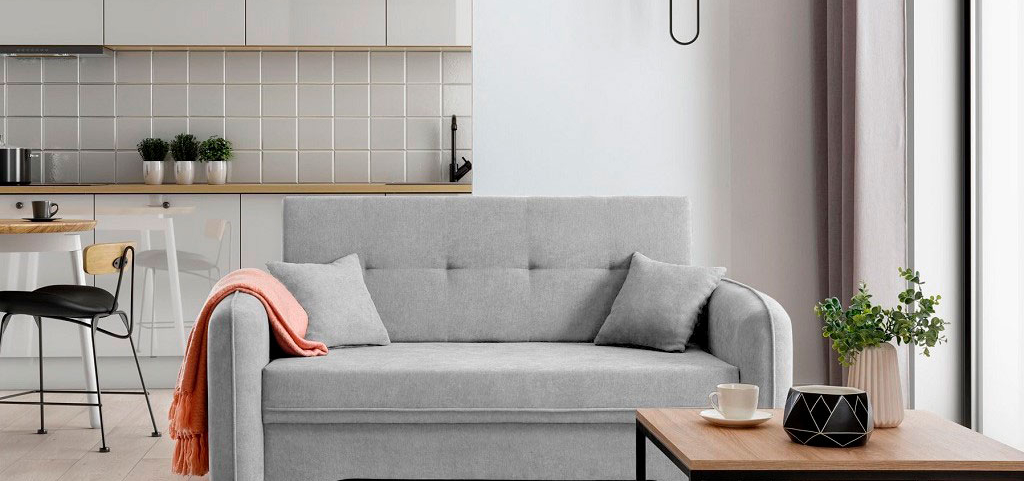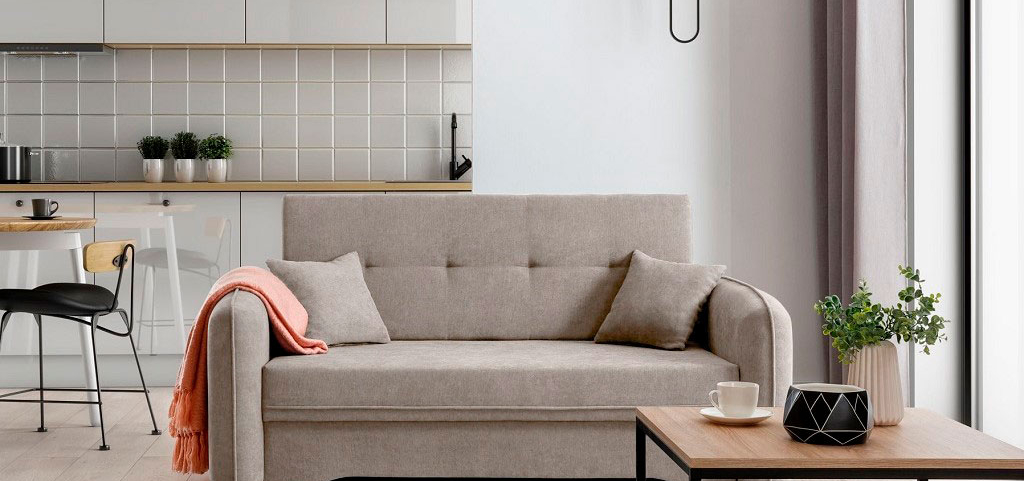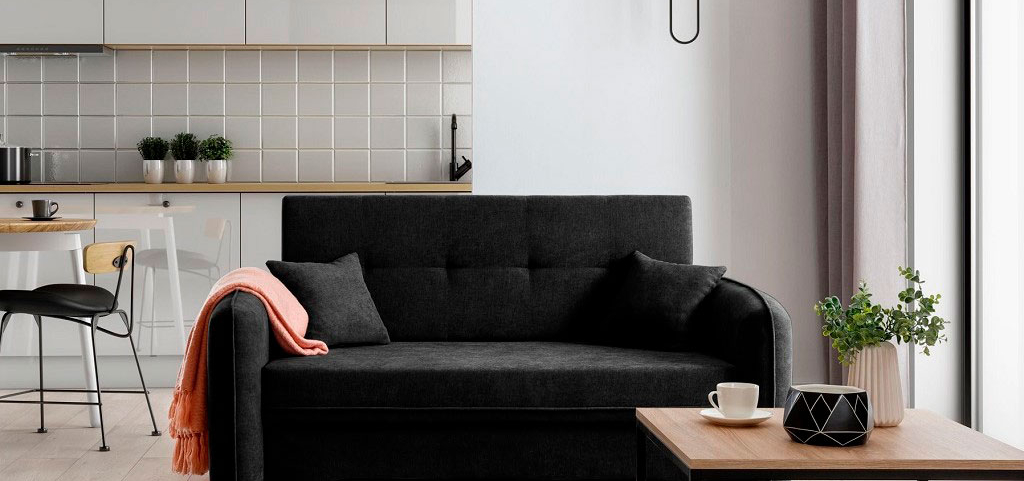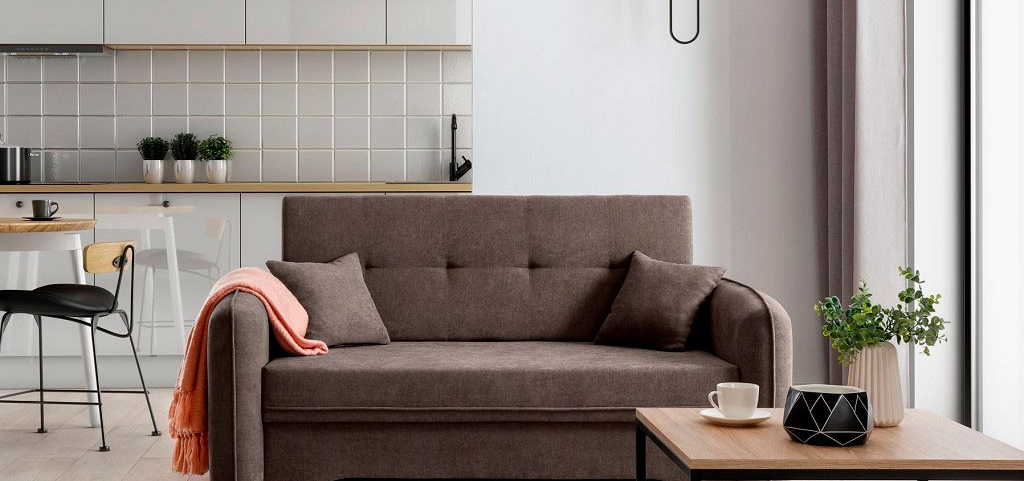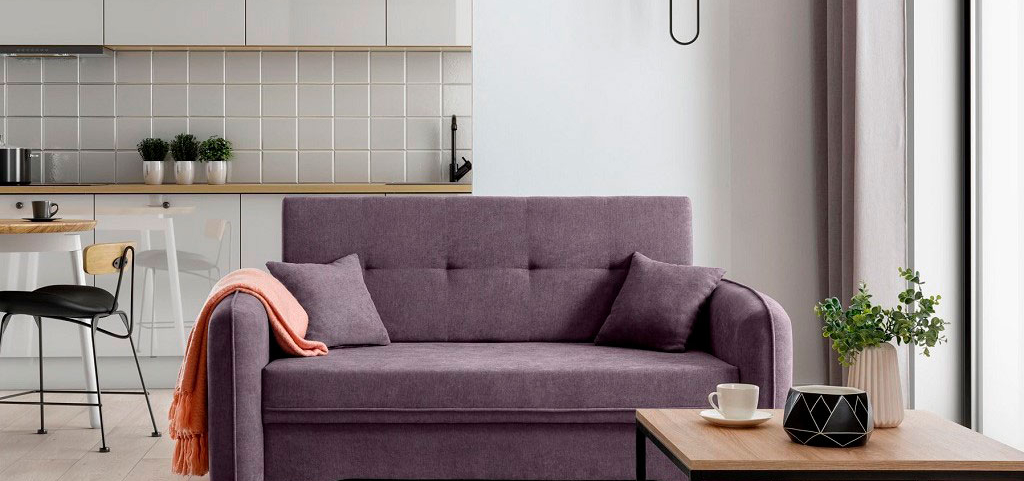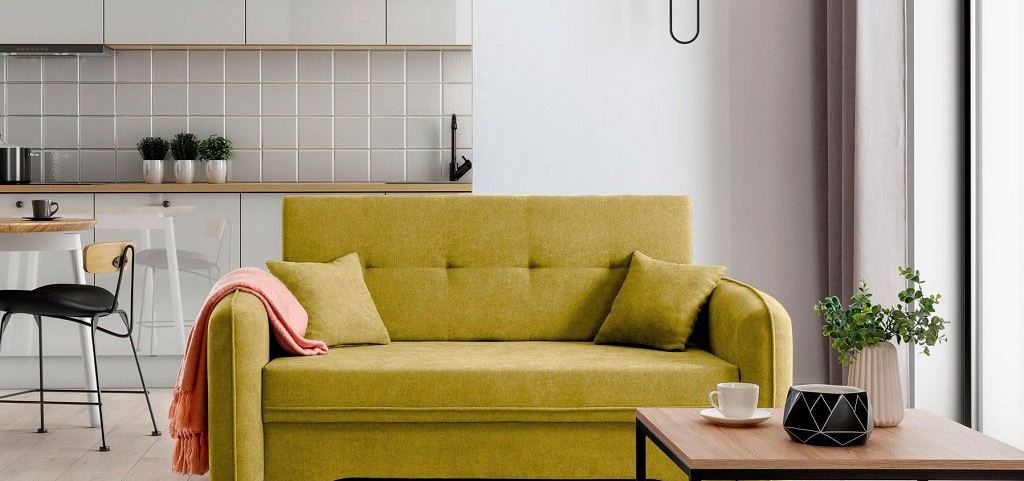 Laine Convertible Chair-Bed
Are you looking for a lounge furniture that will not take up too much space, but will look great? Maybe you need a convertible sofa bed with a sleeping function for a small living room or guest room? An convertible chair-bed will be the perfect choice in these and many other cases. This type of furniture is the perfect option for a home that often hosts many friends and family. This is also a great solution, especially if there is not enough space for guest beds and there is no spare bedroom to use for a guest room. This convertible chair-bed is not only practical - it is also distinguished by a very stylish design. Make the most of your space at home with our compact and comfortable Laine convertible chair-bed. Excellent design, a thoughtful pattern and a minimalist look make the chair-bed easily fit into the home decor.

Laine Convertible Chair-Bed - a minimalist upholstered piece of furniture
Increase the comfort level of your living space now thanks to the Laine convertible chair-bed by ELTAP. Regardless of whether you call it a sleeping couch or a convertible chair-bed, it is one of the most functional pieces of furniture you will find in the upholstered furniture range. Having a sleeping space in your living room instead of a sofa can be the right way to overcome space limitations. A convertible chair-bed allows you to turn any room into a guest room or even a bedroom if you live in a studio apartment. The Laine convertible chair-bed is extremely comfortable, thanks to its filling in the form of a Bonell spring and T25 foam. In addition, our convertible chair-bed is equipped with a bedding container, so it is a perfect place for extra blankets and pillows. Th Laine's legs are made of plastic. They are hardly visible because their height is only 3 centimeters.

Laine Convertible Chair-Bed - an idea for a small space
This convertible chair-bed with dimensions: 155x105x75 cm brings elegant, modern style and functionality to a living room, bedroom or home office. Thanks to its size, it fits into many different rooms of really different sizes. The upholstered backrest of the this piece of lounge furniture also allows Laine to be placed in the middle of the room without losing its aesthetics and harmony. We also like how easy it is to unfold thanks to the mechanism ... and get a comfortable sleeping function with an area of 196x105 cm. It is certainly an ideal option for watching movies and series in the evening. Interesting decorations in the form of quilting on the back of the furniture are responsible for the visual side of the Laine convertible chair-bed. In addition, the set of furniture includes two decorative pillows in the same colour as the chair-bed. If you like minimalist and neutral upholstered furniture, our Laine convertible chair-bed is your best choice.
Sleeping function
Upholstered back
Corrugated spring and foam T25
Chair-bed height: 75 cm
Seat depth: 64 cm
Seat height: 38 cm
Backrest height: 47 cm
Chair-bed width: 155 cm
Leg height: 2.5 / 3 cm
Sleeping area: 196x105 cm