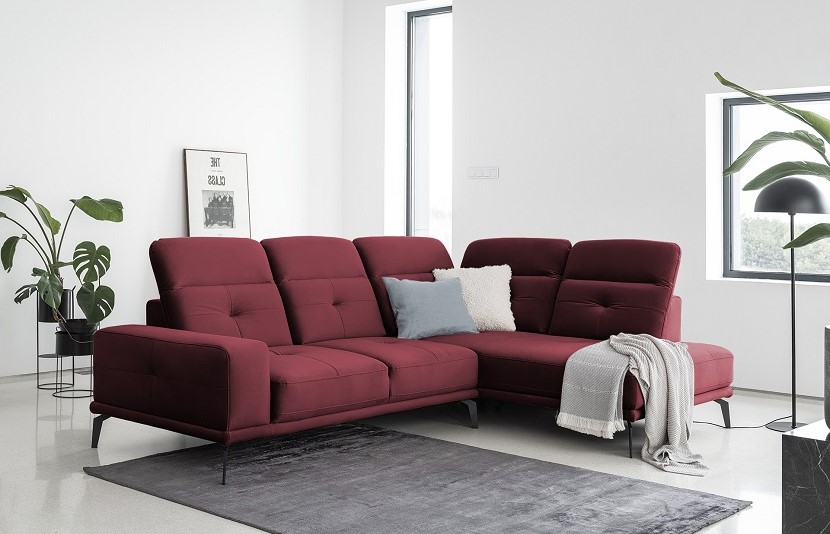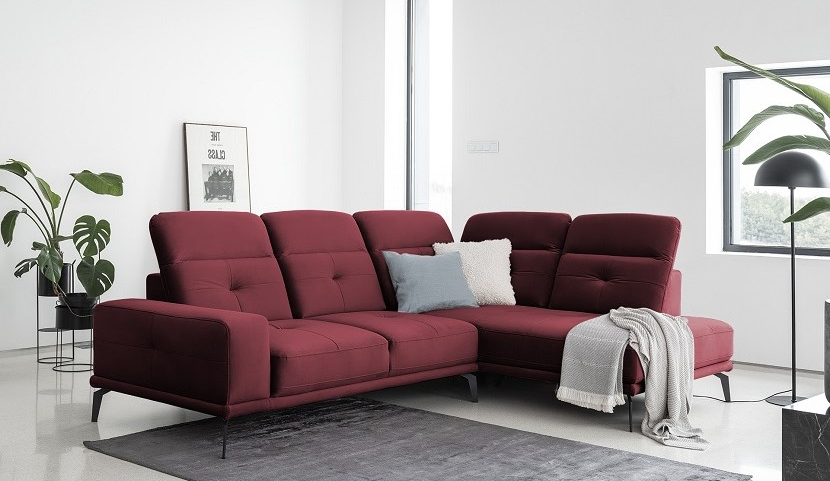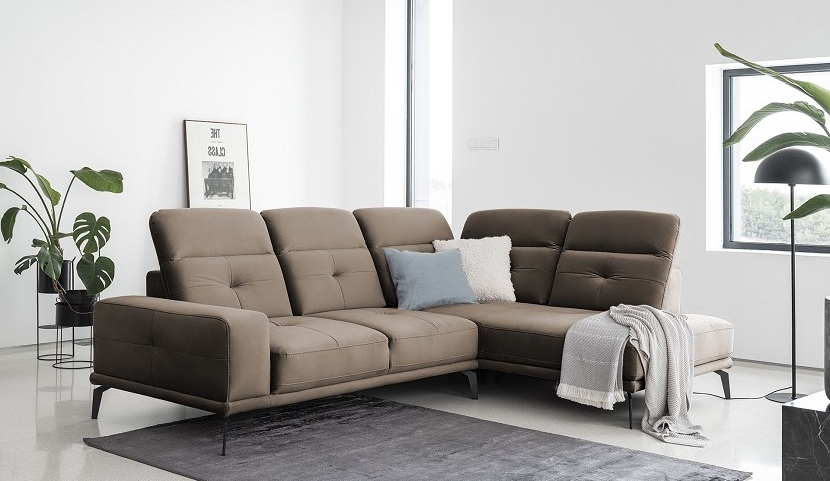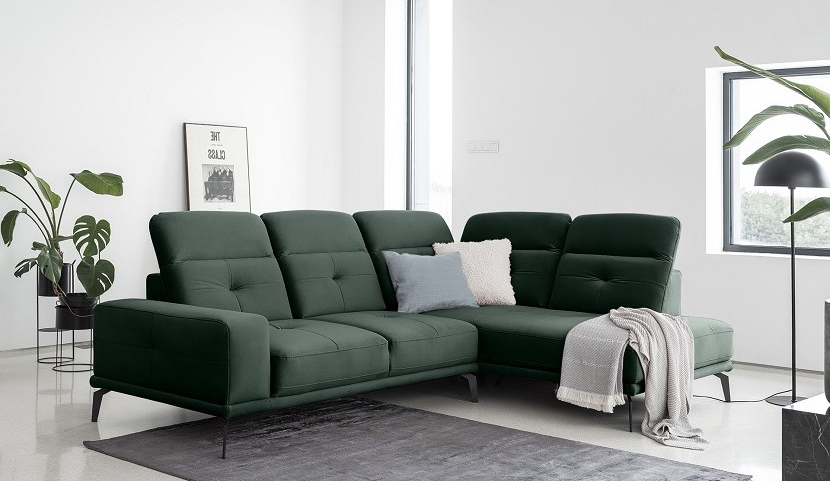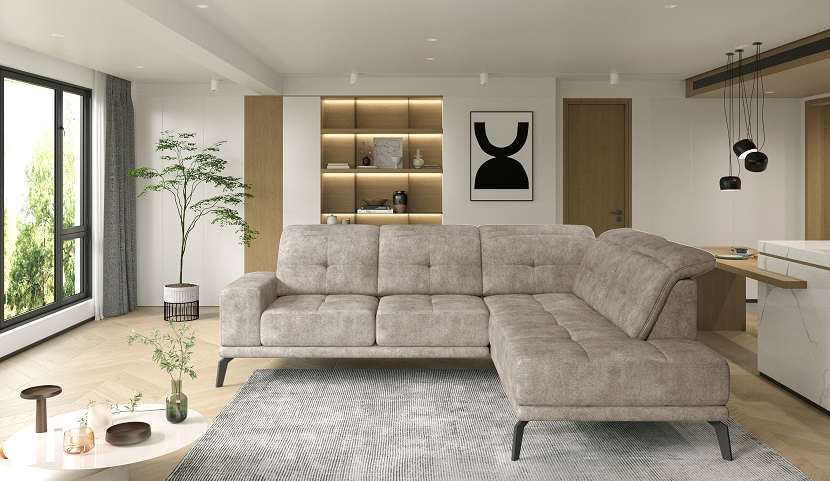 Theodore Corner Sofa
Hard day? Relax, the worst is behind you. You always come home somehow nicer when you know that someone is waiting for you. Together with it, you can allow yourself to truly regal relaxation. Sit down, lie down, take a nap, rest. From time to time you just deserve this form of spending free time. Maybe your favorite series? New book? Maybe a phone call to a friend that you postponed for too long? Slow down the pace of your life a bit, sit back and do what you want. Everything is possible with our unique Theodore corner sofa. Let yourself feel what it has to offer, and it is certainly much more than you think ...
Theodore - fresh design, simple choice.
Theodore is a corner sofa that will certainly fit perfectly into the interior of any living room. And it's not only about the dimensions of the furniture - 275 x 200 x 98 centimeters - but also a light, fresh design. It is delicate, soft (you just want to touch it!) and available in many unique, subdued colors - from shades of gray, beige, to green and navy blue. The whole charm of our sofa is also added by quilting on individual parts of the furniture. They are delicate, properly balanced and do not impose a dominant character on the styling. Thanks to this, you can arrange your living room as you like. Although Theodore will certainly become the heart and centerpiece of the living room, it will still fit in with the style of other components of the decor. Due to the appropriately subdued colors, you do not have to replace the other home decorations for the room - everything will still harmonize with each other!
Theodore corner sofa - could it be better?
Design is not everything if the sofa does not meet your expectations... However, here you do not have to worry about anything - the maximum comfort is guaranteed in 100%. All this is due to the type B wave spring filling, the seat with HR foam, and the backrest with T25 foam. Such a set guarantees real comfort and the best of everything. Theodore offers primarily a solid structure, the highest quality and attention to even the smallest details. Soft cushions and a spacious seat give the impression of a truly unique sofa at first glance, so... can it be better? Maybe. Just try to sit down! Experience it all the hard way!
Spacious, comfortable pillows
High legs
Available in a wide range of muted colors
Stylish quilting
The filling of the seat is a combination of a durable corrugated spring and HR foam
Corner sofa width: 275 cm
Corner sofa depth: 200 cm
Height with cushions: 98 cm
Height without cushions: 77 cm
Seat depth: 53 cm
Seat height: 45 cm
Armrest height and width: 23/18 cm
Headrest dimensions: 69/23 cm
Backrest height: 42 cm
Width and height of the legs: 3/20 cm