Latina Upholstered Bed With Container 140x200 cm
back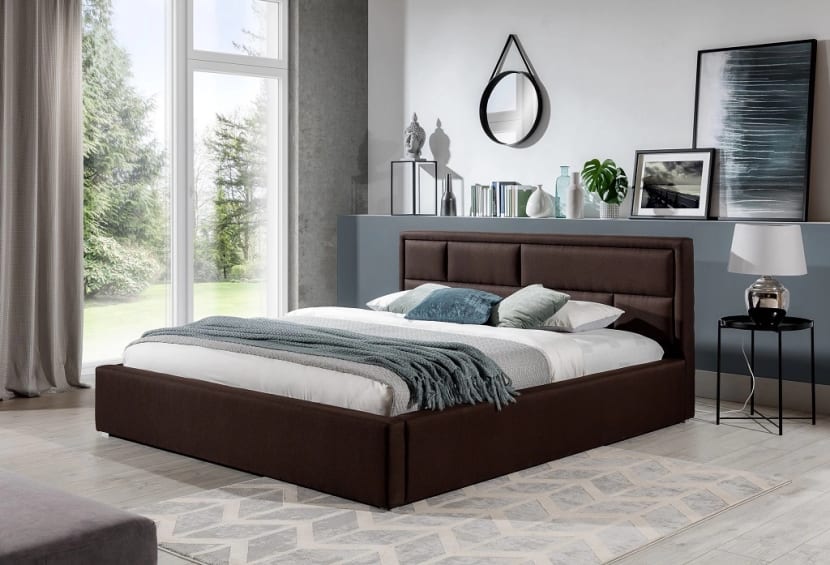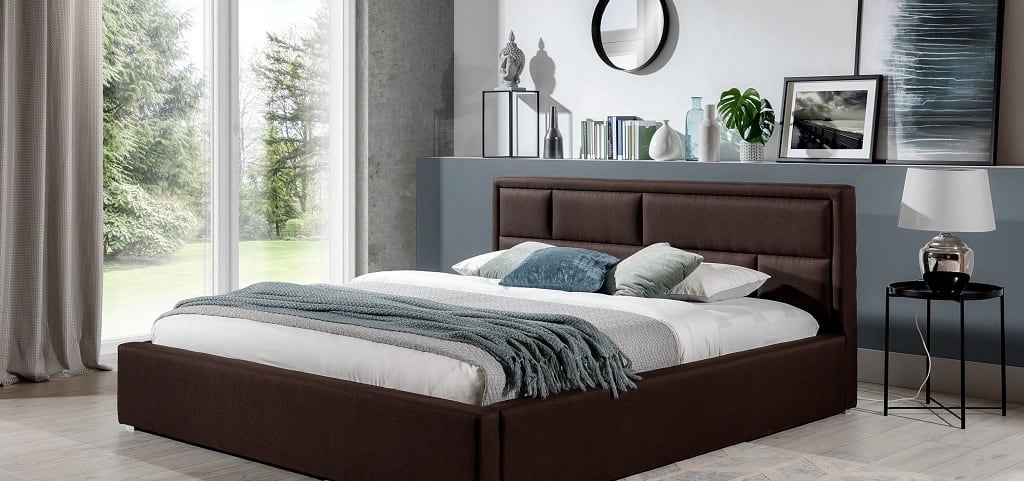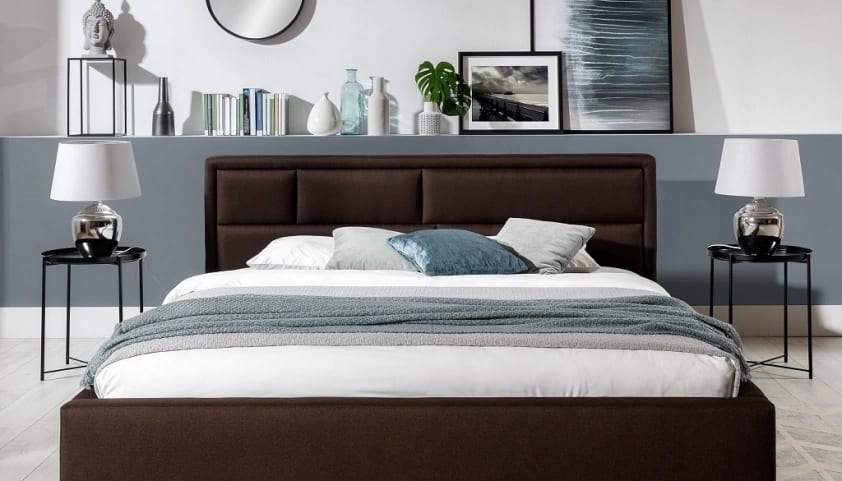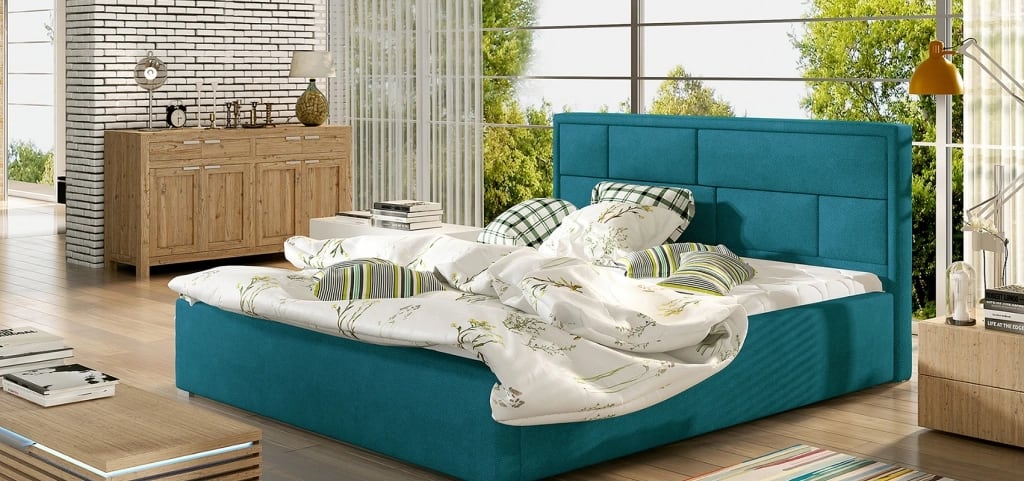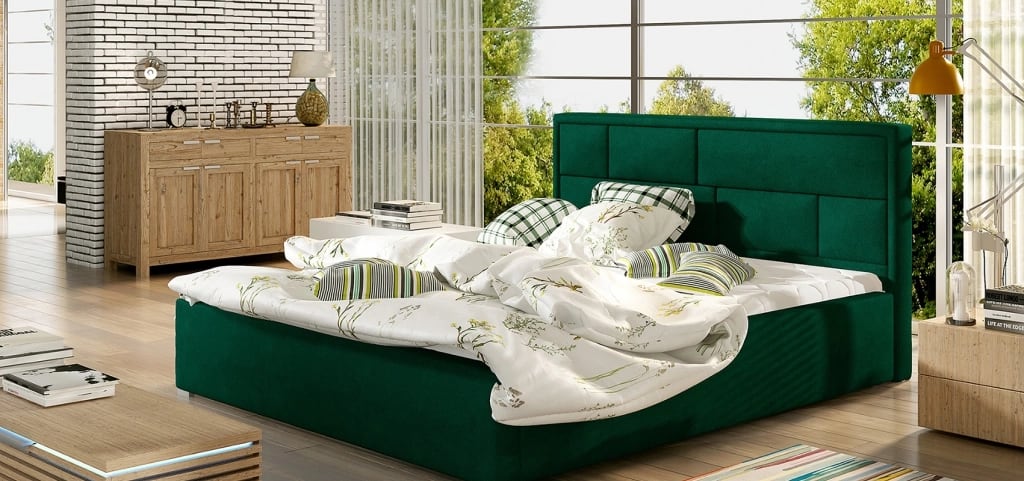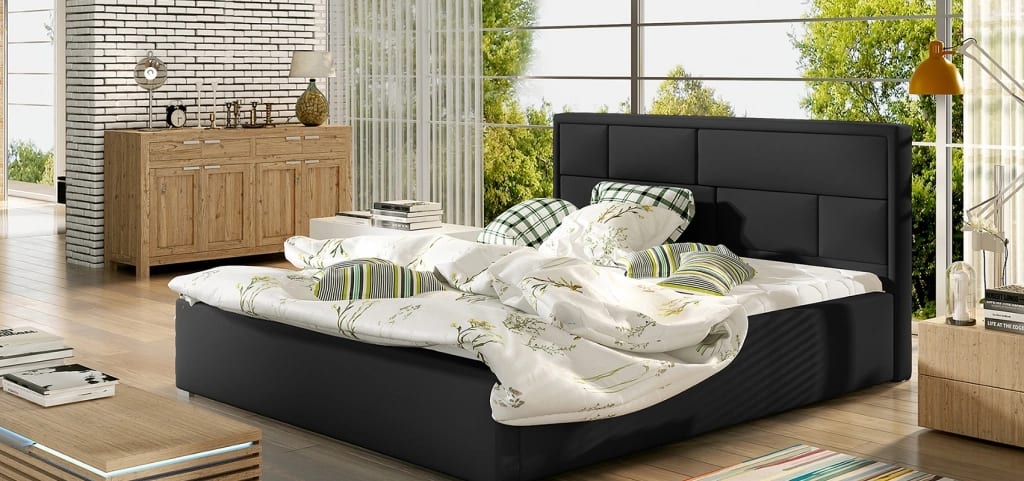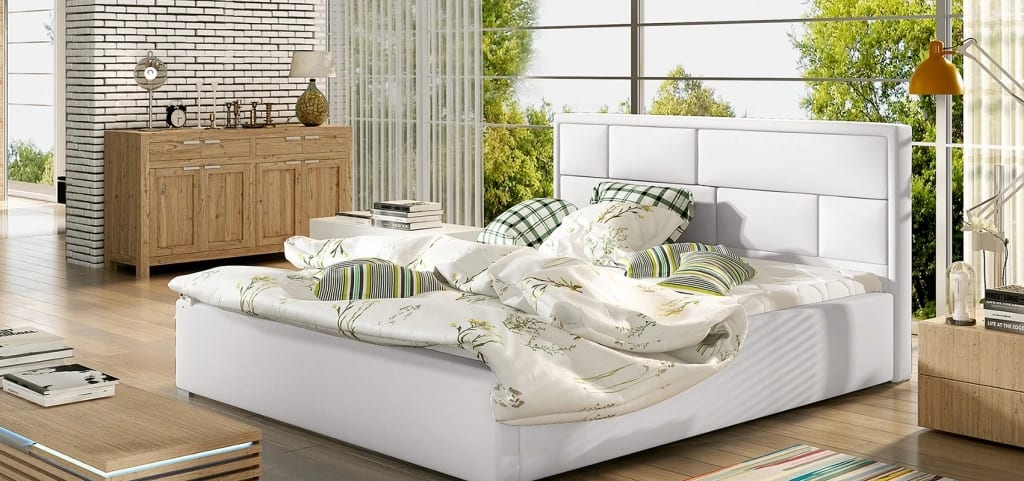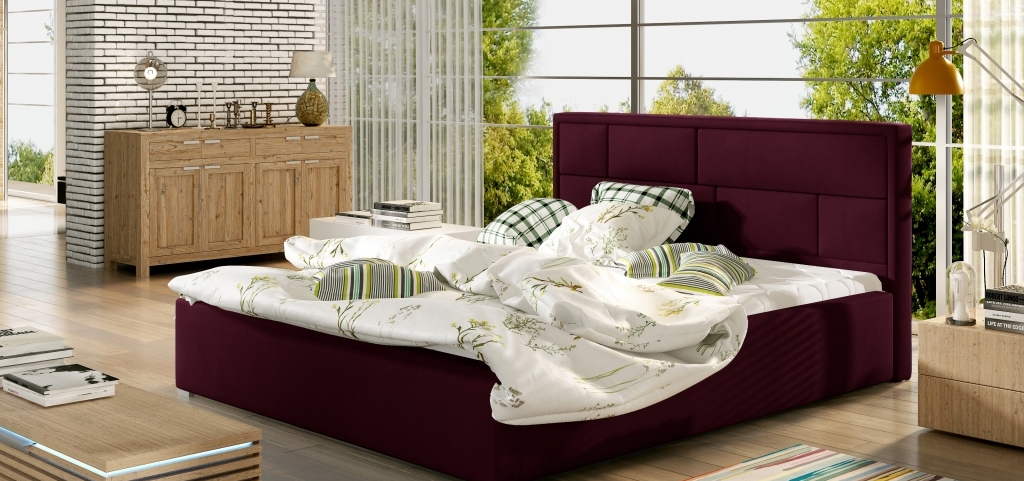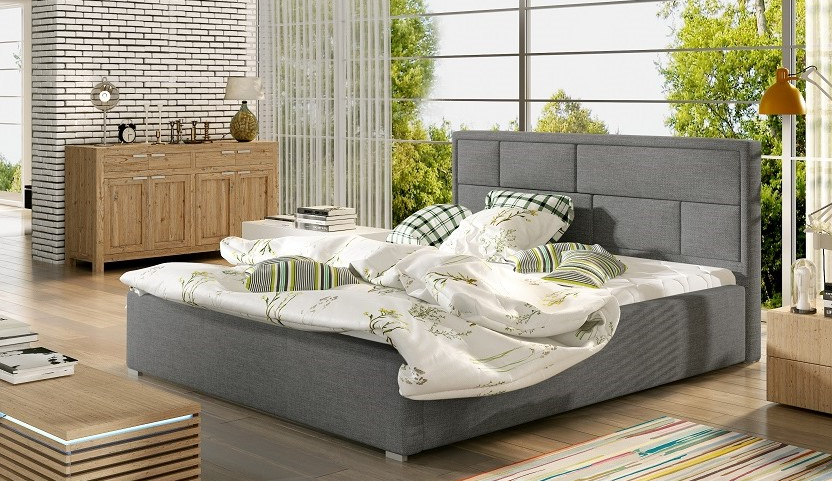 Latina bed
It is important that a bed is spacious enough to ensure a suitable level of quality sleep. If you crave a touch of luxury in your bedroom, to welcome you every morning with a smile, choose a good bed, like the Latina.
Latina bed: elegance paired with comfort
A bedroom should be a place to rest and regenerate. Its ambiance is important, for it should stimulate good relaxation. Here the overall interior design and specific furnishings are key. If you need a spacious bed which looks good and allows you to sleep well, then go with the Latina in your bedroom. There is a choice of sizes, 140/160/180/200 x 200 cm, to provide enough space for a comfortable night's rest. While the quality of sleep is guaranteed, the Latina is also a bed refined in design. Its cues are Scandinavian, a style in design very popular among those who like airy, open indoor spaces which feel fresh and serene. The upholstered frame and tall headboard are padded with soft T25 foam. The headboard is accented with stylishly irregular stitching, which form a geometric pattern, while the refined design contrasts easily with the modern form of the plastic legs. This bed is available in different colours, ranging from conservative and subdued to bolder and livelier. Now you can easily achieve the finish of bed you desire in your choice of bedroom design and style, choosing whether it should harmoniously blend with the other furnishings or be a very appealing centrepiece in the room.
Latina bed: trusted and functional construction
The Latina merges the modern with the traditional. The proven construction has the strength to last for years, and you can select either a wooden or a metal mattress rack to suit you preferences. The carefully engineered profile and bracing give you somewhere you can rest easily, combined with healthy support for the spine. The Latina is a highly functional choice, which can be opened with a gas-spring lift for convenient, intuitive access to the bedlinen storage. We understand that preferences in terms of mattress firmness vary, so the Latina is offered without one. Now you can easily personalise your bed just the way you want.
If you are looking for a comfy bed that acts as a pleasing centrepiece in your bedroom, look no further than the Latina.
Available in four sizes
Tall headboard
Spacious bedlinen storage in the frame box
Available in a wide selection of colours
Bed width options: 160/180/200/220 cm
Bed length: 223 cm
Bed height: 93 cm
Bed height w/o mattress: 34 cm