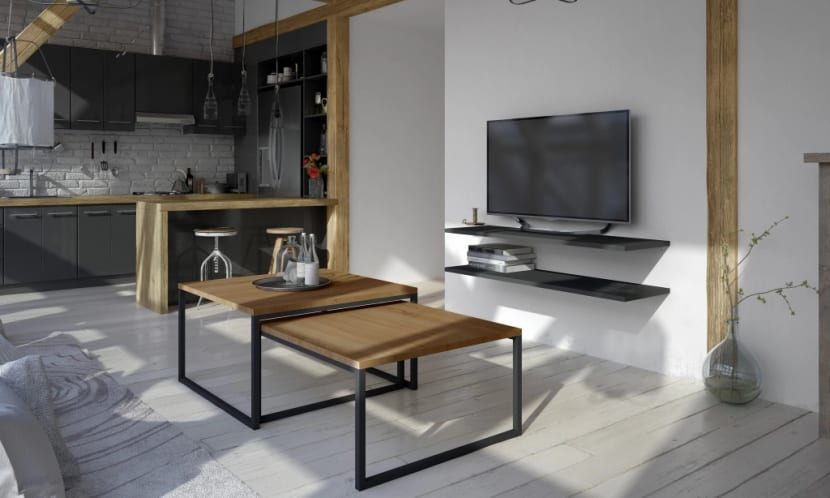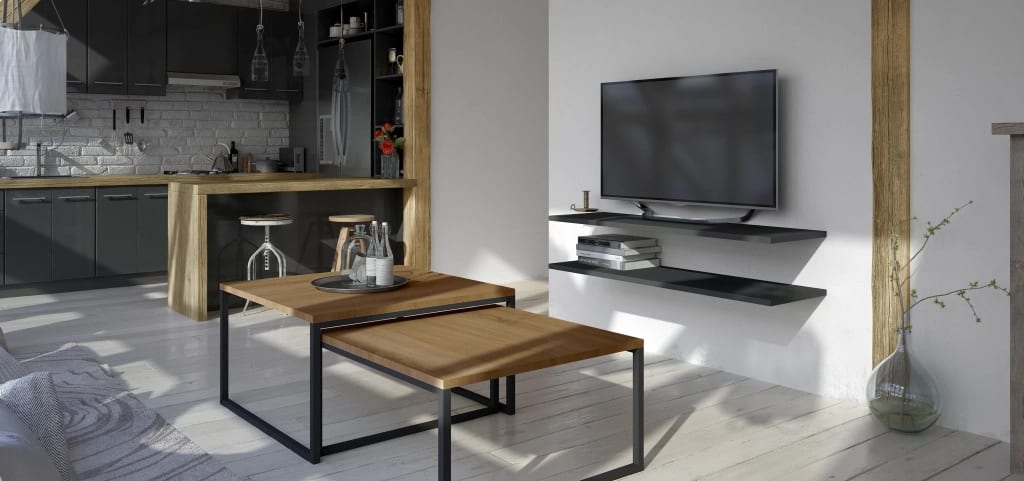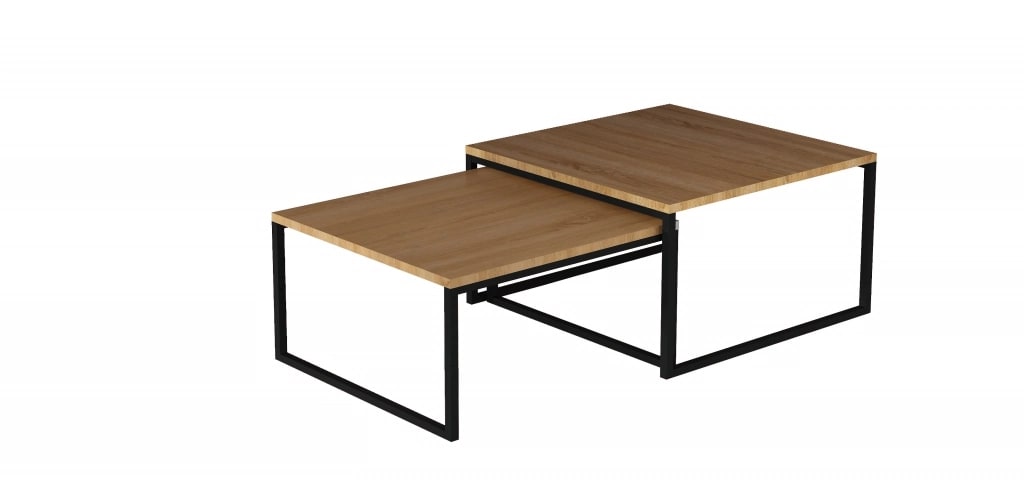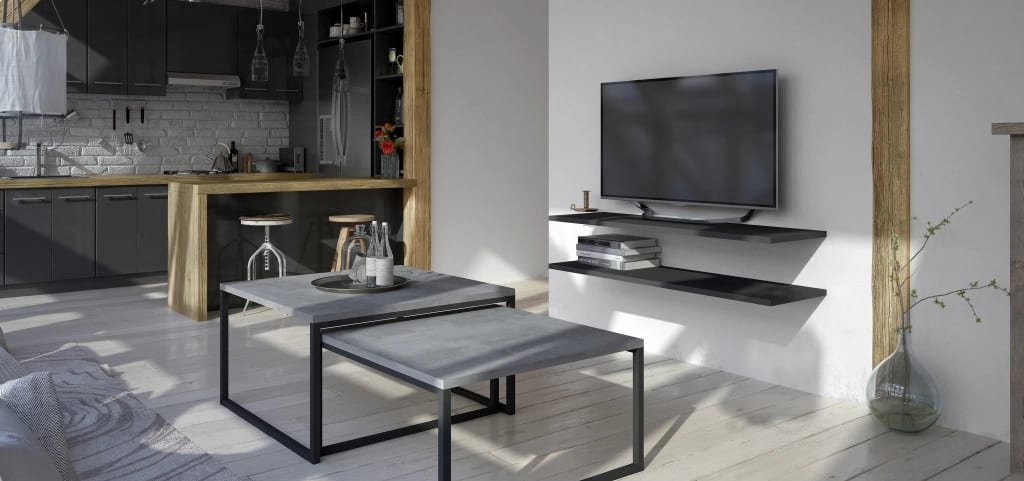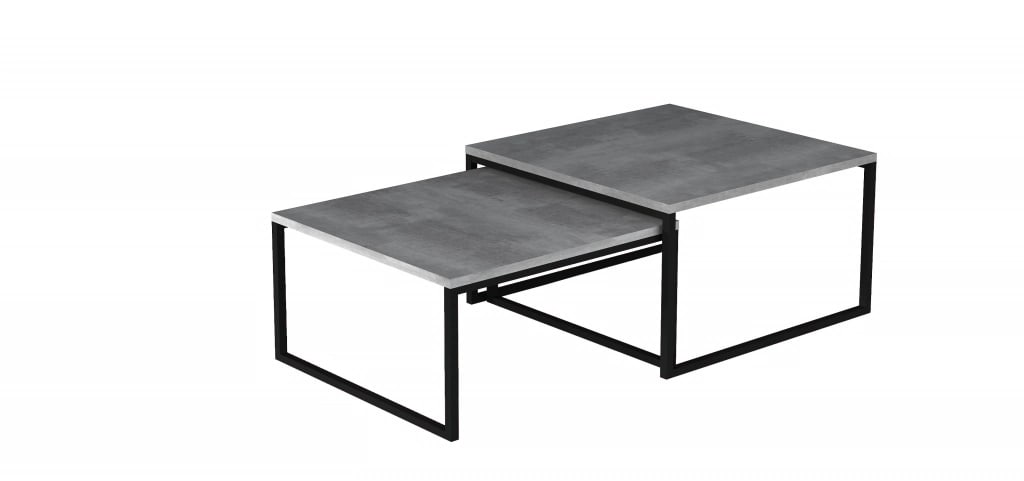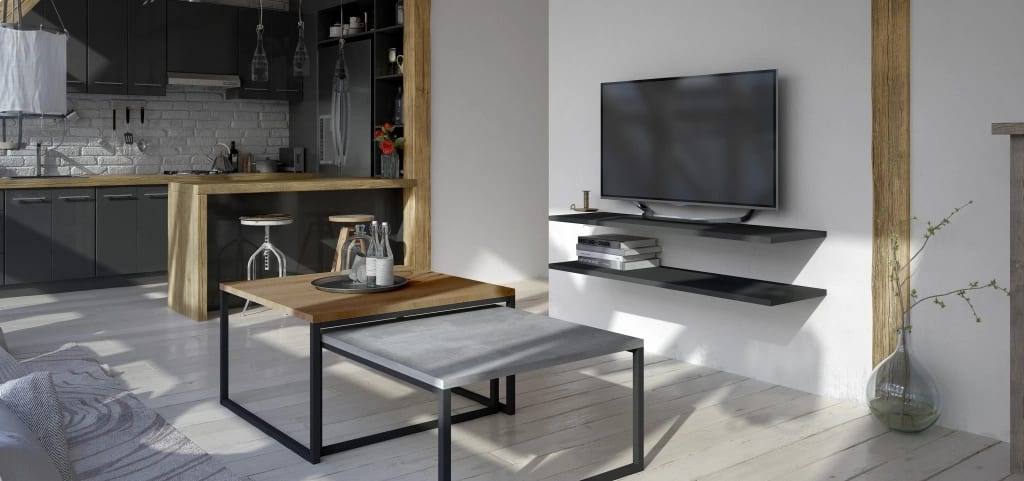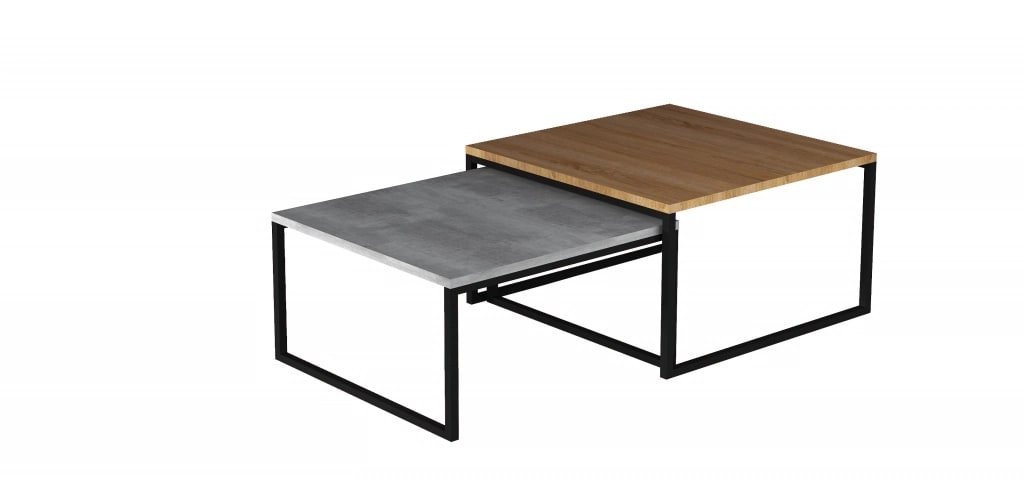 Nevio coffee table
Do you love things which are functional yet simple and unique? If so, the Nevio coffee table is bound to cast a spell on you. You will want it in your living room.

Nevio coffee tables: an industrial take on modern design
The living room is the hub of every home. It should be functional, refined, and appealing. A good selection of furniture and accessories is required to flesh these features out. If you are looking for a table with a large top, yet compact in size, to work as a decorative piece for your unique interior, then Nevio is worthy of consideration. The design draws upon industrial ambiance, allowing it to harmonize with modern, minimalist, and NY style living room settings. The coffee table features two segments, with the appearance of two separate pieces joined side by side. One segment is taller and wider. The Nevio coffee table measures 69x69x39 cm / 60x60x34 cm, and is available in three colour options: light timber, dark grey, and a mix of these two. This not only makes it easier to match the furniture to the overall interior design, but also helps to give the living room a unique character.
Nevio coffee tables: spacious and functional
The Nevio is original in form, and superior in its quality of manufacture. The table features a double-sided laminated top panel on powder-coated metal legs. The top is trimmed with ABS edging. The combination with a reliable and robust structure makes the Nevio stand out with its durability.
If you love less refined structures clashing with refined accents, and are seeking a coffee table with unique design, the Nevio is a great centrepiece for your living room.
Nevio coffee table
Industrial style
Available in three colour variants
Metal legs
Laminated top
2in1 table
Specifications
69x69x39 cm
60x60x34 cm
similar products - Tables