Divalo Continental Bed With Container 140x200 cm
back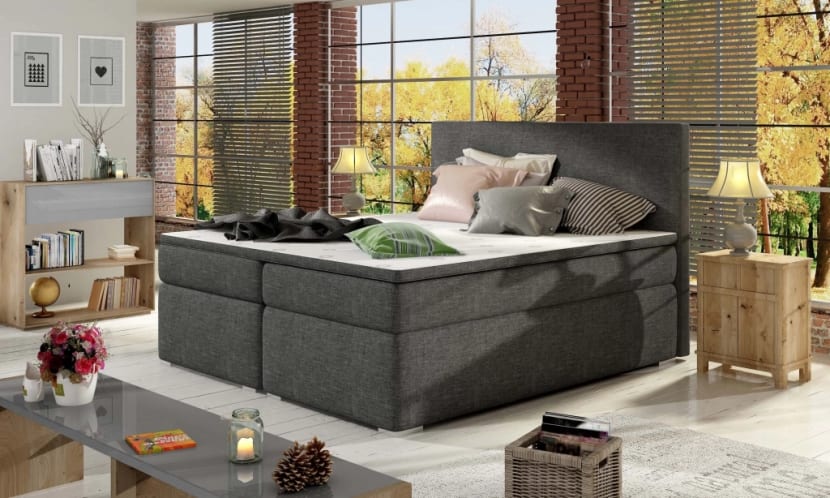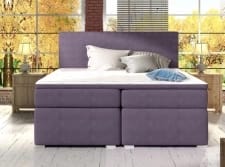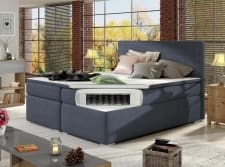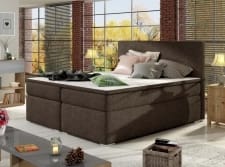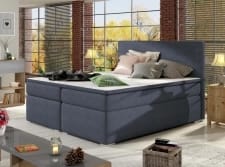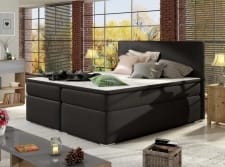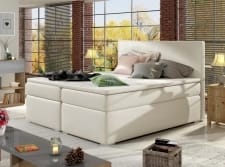 Divalo boxspring bed
Elegance through simplicity, this underlines the Divalo, a continental boxspring bed that ensures the maximum level of comfort.
Divalo boxspring bed: perfect for the modern bedroom
Classic forms and proven designs, just some of the predominant characteristics of modern interiors. If you are just fitting out your bedroom, choose the Divalo bed and discover why simple forms do not have to be mundane. This is a typical boxspring model, which features a high mattress, a large, upholstered frame, and spacious bedlinen storage. The upholstery fabric is strong, resists wear and holds the colour fast, with many options for the latter to choose from, enabling an easy match of your bed with your preferences and the style predominant in your bedroom. The tall, plain headboard adds refinement to the bed. The careful attention to the stitching and finish details make the Divalo boxspring bed a preferred choice for refined interiors which look fresh and harmonious.
Divalo boxspring bed: innovation through simplicity
The Divalo has a 20 cm thick Bonnell spring mattress. To improve the quality of your sleep, the boxspring features additional stuffing of T25 foam. The foam layer appears on both sides of the mattress, which has a 4 cm topper of T21 foam in a mattress-grade fabric case. The overall infill provides a great sense of softness and resilience to provide enough support for the body and conformity of the spine to relieve stress while sleeping. The sleeping surface measures 140/160/180x200 cm, guaranteeing a healthy night's sleep with plenty of space to roll over. The bed is complete with spacious bedlinen storage capacity, divided into three compartments. The spring-action lift and handles make it easy to open the bed by its mattress base to access the storage. The Diva is a true all-rounder in its design, the simple, refined styling allows it to blend in perfectly with bedrooms designed in the modern, glamour, New York and Scandinavian styles.
If you are seeking a large bed that is comfortable and keeps your spine healthy while you sleep, the Divalo boxspring bed is the best value for money.
Available in three sizes
Elegant metal legs
Tall headboard
Wide selection of colour options
Two large bedlinen storages divided into three compartments
Bed width: 140/160/180 cm
Bed length: 205 cm
Bed height: 126 cm
Base height: 60 cm