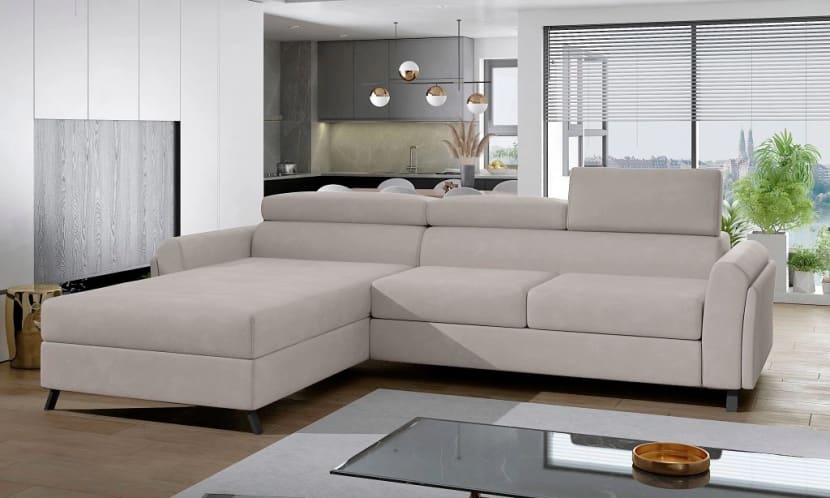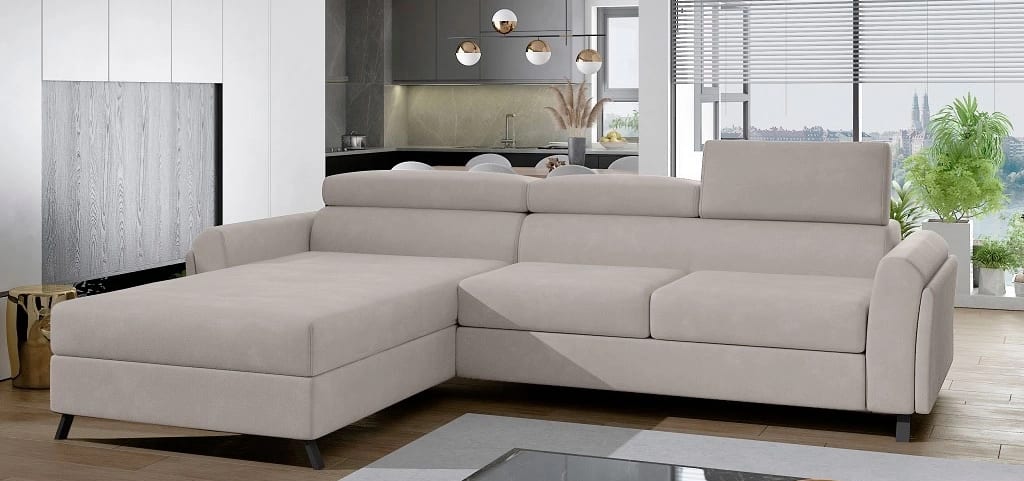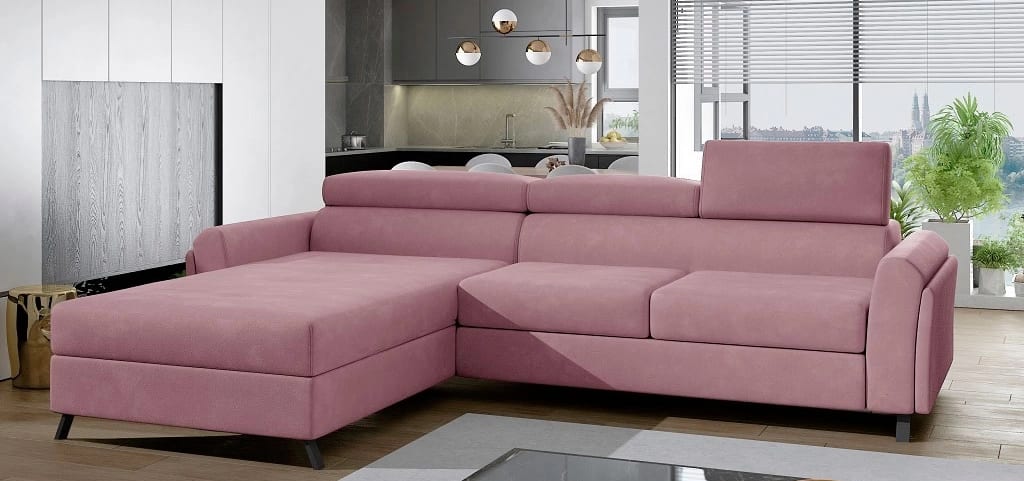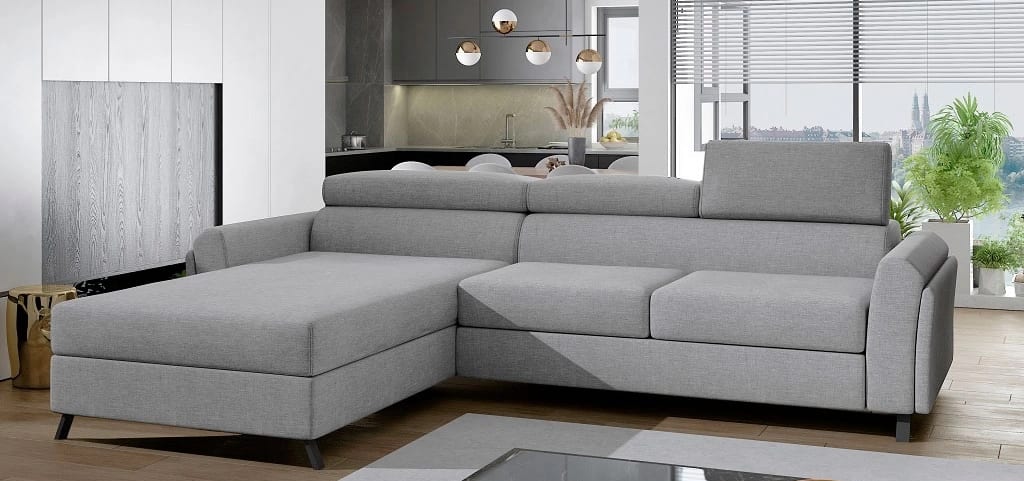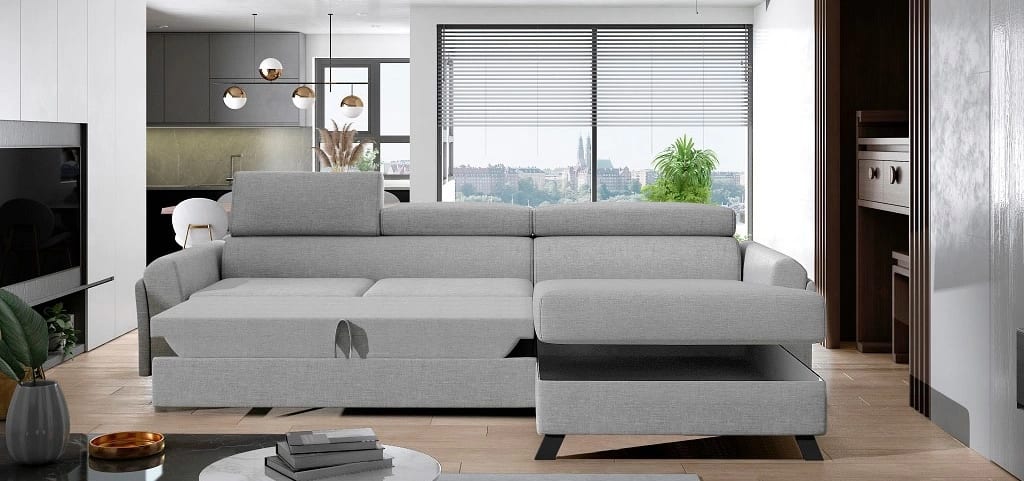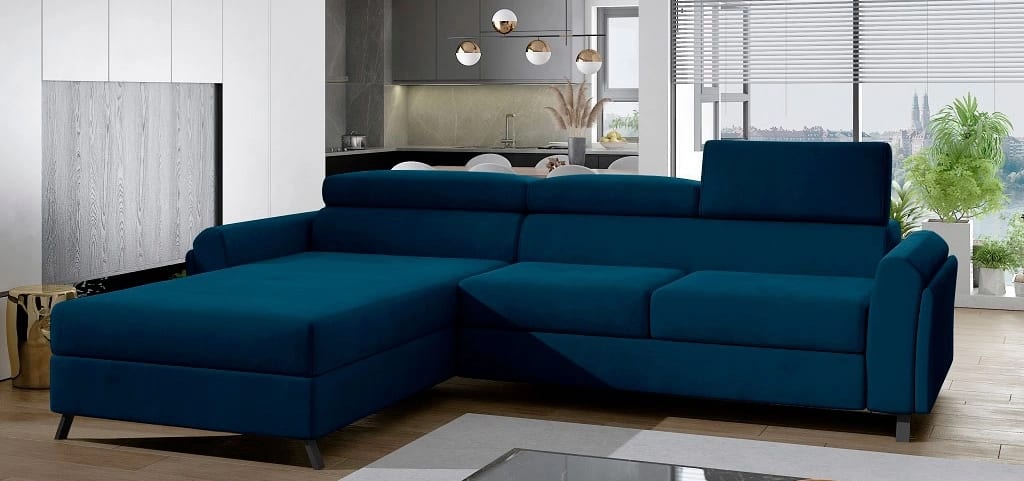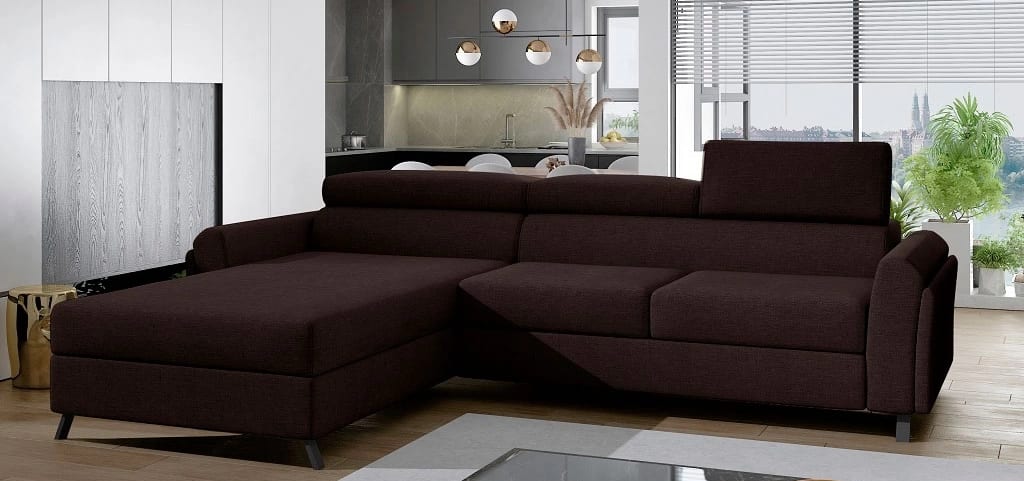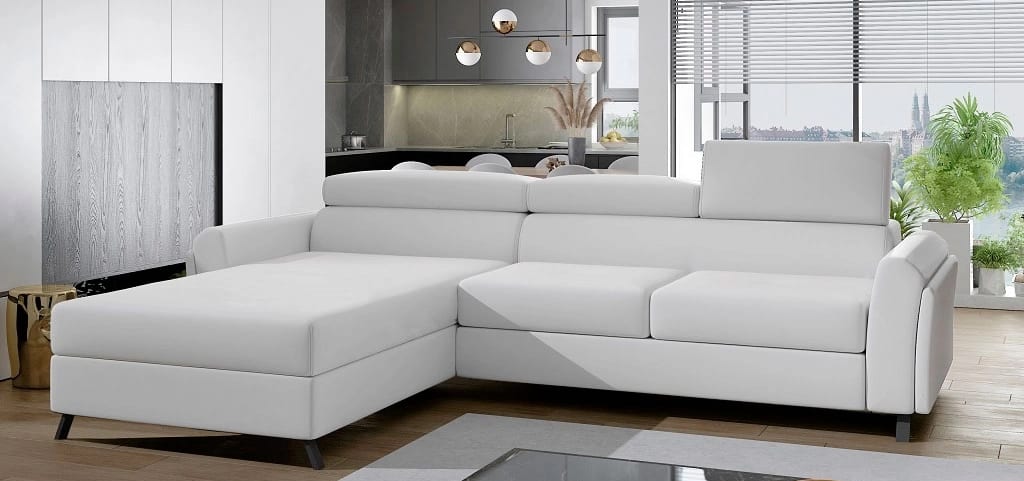 Mariall corner sofa bed with the sleeping function
Without going crazy, but with an idea and class? With panache, and with intention and artistry?
You do not tend to experiment extremely and want to use simple solutions in your living room? The ones that will please your eyes and relax your body on a daily basis? You've come to a great place! Choose the Mariall corner sofa and change the comfort of your life immediately! We guarantee you maximum comfort, satisfaction and ... wait a moment, one by one ... Do you want to know more? Sit back and read ...

Mariall corner sofa for the living room - chic, comfort and class are a plus!
When choosing Mariall - as a rule, we should value the simplest solutions, so we could only describe our corner sofa in three words - style, comfort and class. However, in this case it may not be enough. Looking more broadly, we see much more. Mariall is a nice time with the family, Mariall is also an exciting and unforgettable movie marathon, Mariall is also a successful meeting with its best friend and endless conversations (because who would like to get up from such a comfortable couch?) Mariall is also a long sleep, as well as a joyful and energetic day. There is no boredom with Mariall. How it's possible?
We offer you a large area of a comfortable seat as well as a large sleeping area. Our L-shaped corner sofa can take the form of a bed with an area of 110 x 240 cm. The T30 and HR foams, of which the deep sofa seat is made, it will also provide you with maximum comfort. Thanks to them, the corner sofa is resistant to all kinds of distortions, and your body is resistant to back pain. Wide armrests and a 25-cm headrest increase the comfort of everyday use, adding an unearthly effect of softness and elasticity to it. As befits chic and elegance - with the Mariall corner sofa, you can easily keep your living room in order. All this thanks to the large bedding container with which the sofa is equipped. We have already written that there is no boredom with Mariall? Wait ... We've got more of this.

Mariall corner sofa - a paradise for individualists
Chic, comfort and class - can you want something more? Nay! You even have to! Despite the simple shape and uncomplicated finishes, our Mariall corner sofa has this something in it! A simple form gives you many possibilities to arrange your living room. If you prefer classics, choose subdued colours, such as shades of beige or a palette of gray, but if you want to go crazy a bit - choose juicy navy blue, green, yellow or burgundy. Sounds bold? Maybe it is, but it does not have to ... No option you choose will limit you. Your interior can have two faces - you can combine the classics with living pillows, and intense colours with subdued accessories. Our product is available in all fabrics from the Eltap collection. So what, are we trying out?
The Mariall corner sofa by Eltap can be your asylum, an oasis of peace, or a classic combined with modern design. Decide on our corner sofa and express yourself, Thanks to Mariall you will give your apartment a completely different colour.
Adjustable headrests
Elegant metal legs with a wooden element
Large bedding container in the ottoman
Upholstered back
Available in a wide range of colours
Large sleeping area: 110 x 240 cm
Corner sofa width: 300 cm
Corner sofa depth: 190 cm
Height with cushions: 98 cm
Height without cushions: 69 cm
Seat depth: 55 cm
Seat height: 45 cm
Armrest width: 70 cm
Sleeping area: 110x240 cm
Leg width: 5 cm
Height of the feet: 9 cm