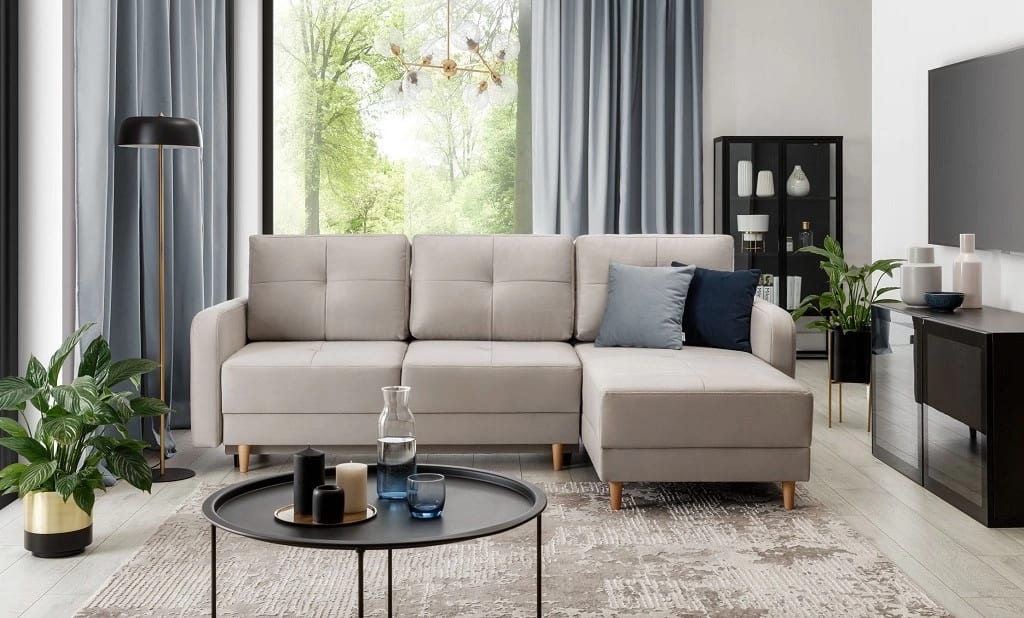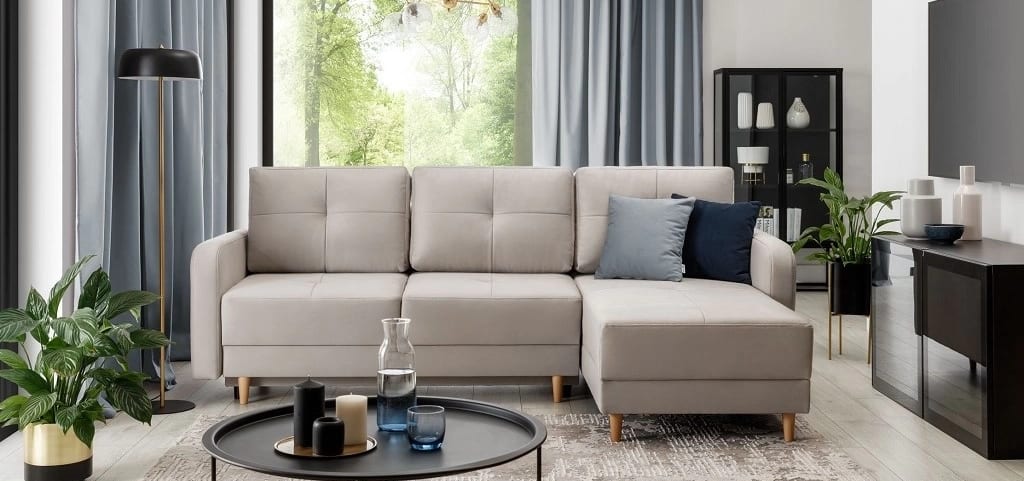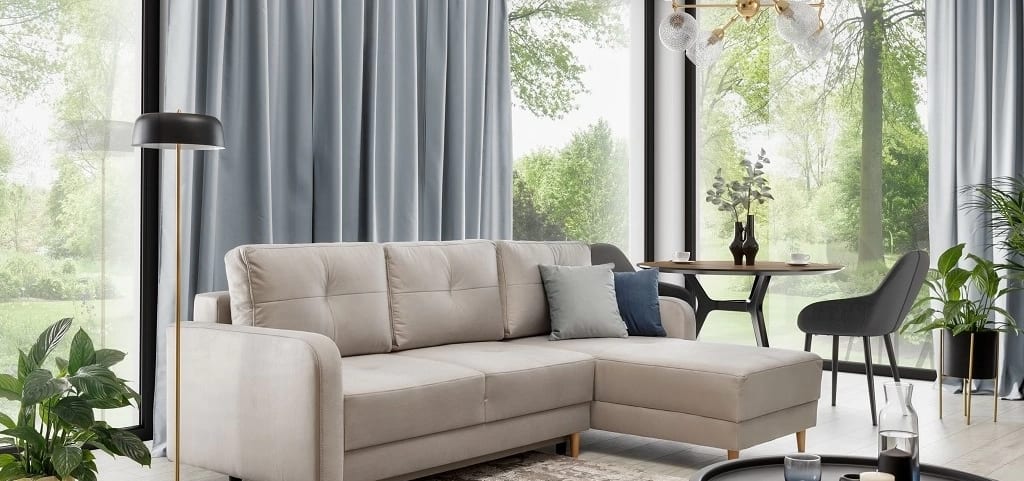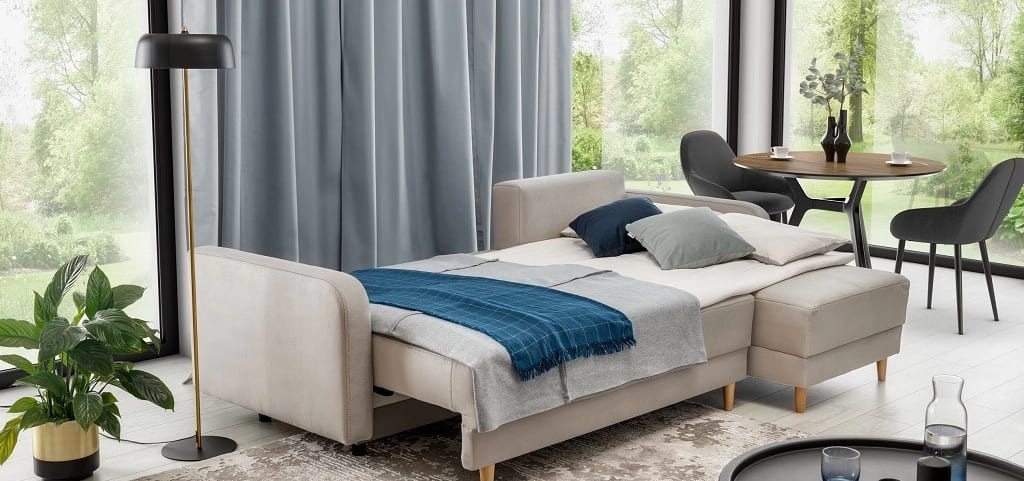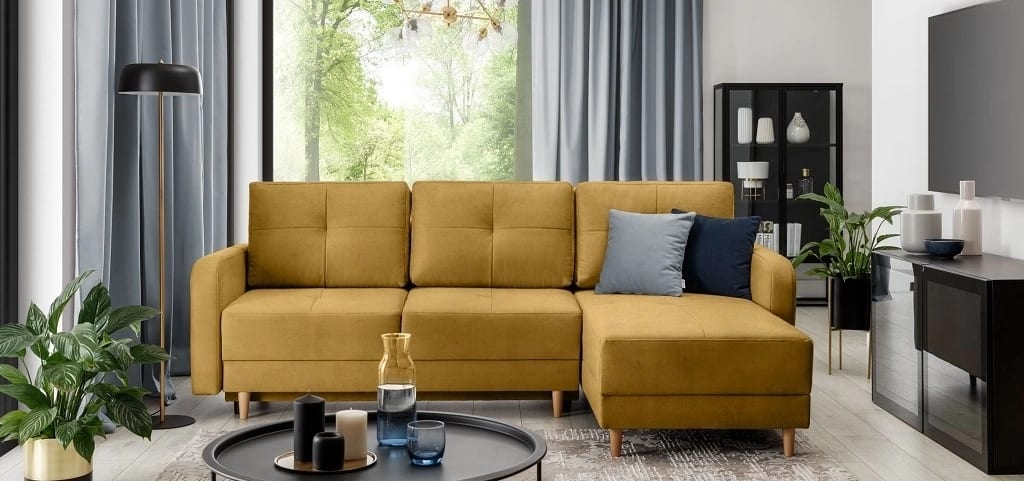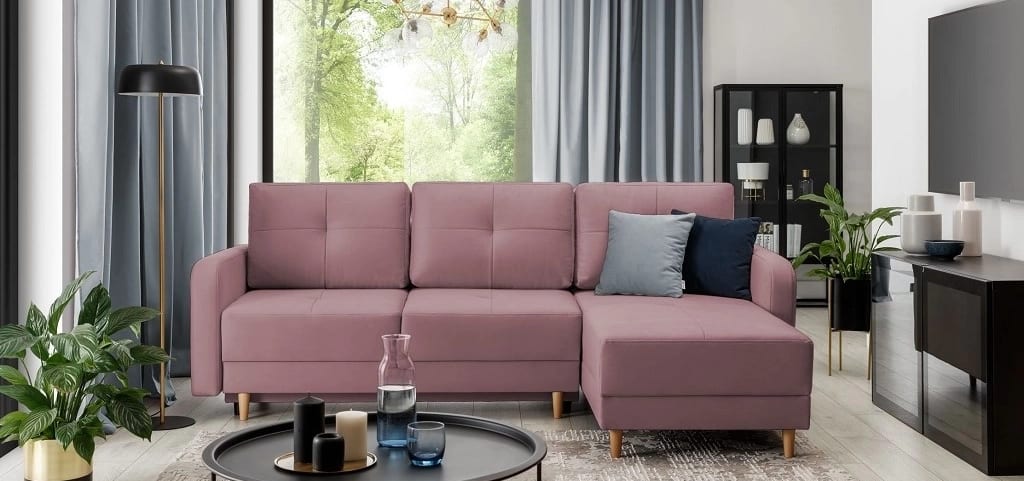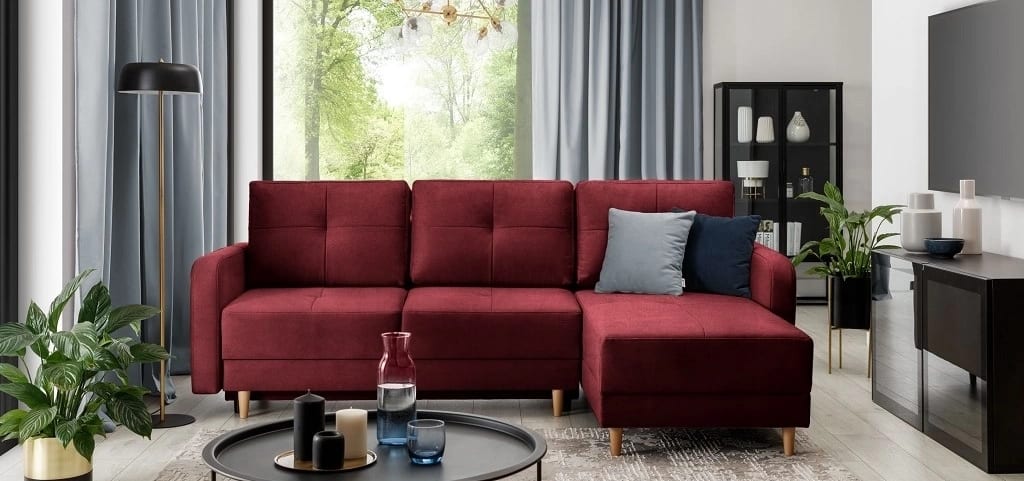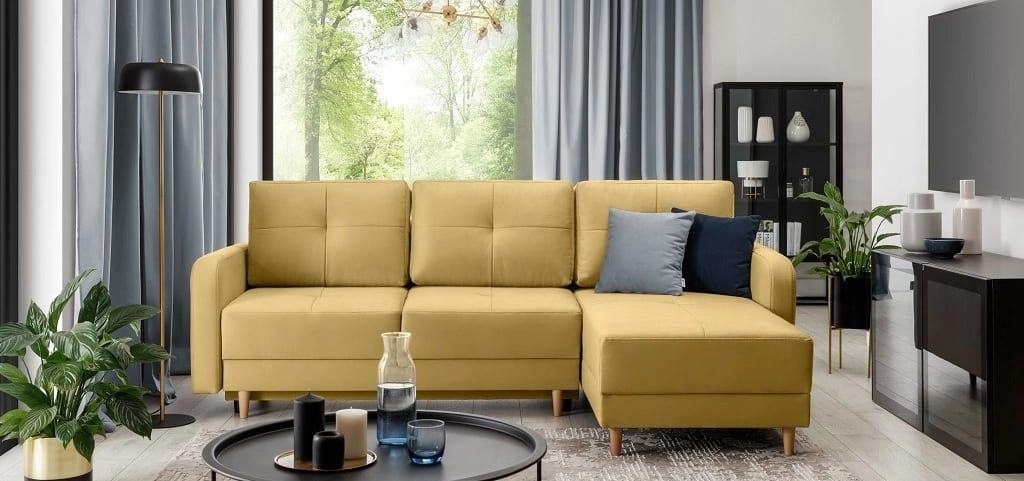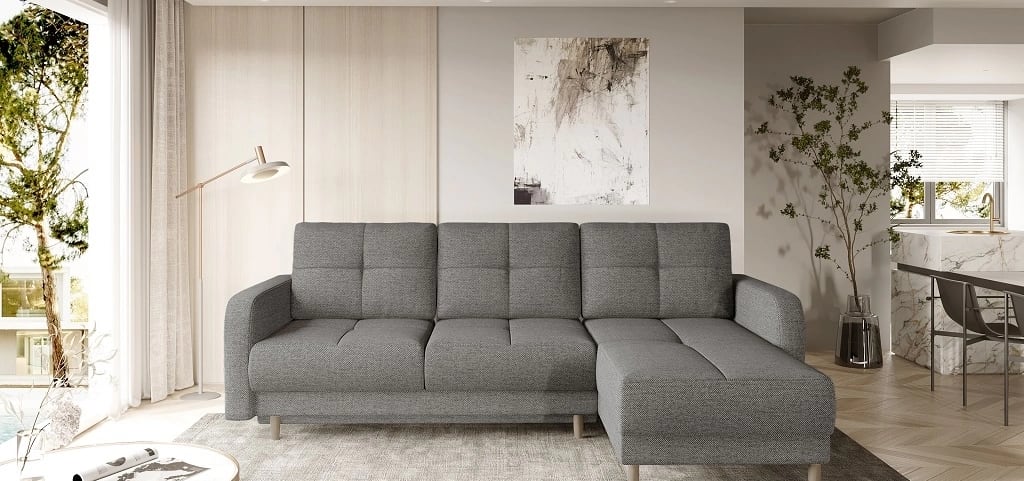 Roxi Corner Sofa
Elegant lines, simple styling and handy storage space. There are many reasons to love the Roxi corner sofa. This corner sofa with sleeping function is the perfect option for leisure on a Sunday afternoon. It will also create a great division between the living room and open-plan kitchen. Elegant, beautiful and comfortable Roxi corner sofa in modern style with decorative quilting will work well in many arrangements. The perfect piece of furniture for an apartment, loft or house. Whether you feel like taking an afternoon nap or watching a movie with your feet comfortably placed on the ottoman, the Roxi corner sofa is always there to help. The quilting and stitching with which the corner is decorated give character to the interior where Roxi is to be placed, as well as attract attention and introduce the appropriate style.
Roxi Corner Sofa – a comfortable piece of furniture with a sleeping function
Probably the most practical thing about convertible corner sofas is that they can serve as an extra bed whenever you need it. Our Roxi corner sofa bed has as much as 215 x 120 centimetres of sleeping surface, so it's a perfect solution for unannounced house guests. If you know that your living room will sometimes be used as an extra bedroom, the Roxi corner sofa bed is a sensible choice to avoid discomfort and the search for an inflatable mattress. Another advantage of the corner sofa is the bedding container, which gives you the ability to easily store extra pillows, blankets or sheets for your guests. Nothing makes organization in the apartment easier than extra space for storing large items. And it is the Roxi corner sofa that guarantees deliverance from the search for a suitable space for an emergency guest bed.
Roxi Corner Sofa – a minimalist miracle
The Roxi corner sofa is an ideal choice for people living in medium-sized spaces, as its measurements are 240x165x90 centimetres. This piece of furniture with a sleeping function is aesthetically pleasing and presents a elegant, modern look that will create a great impression and add style to your living room. The seat of the furniture consists of a very comfortable cushion made of a combination of two foams: highly elastic HR foam and deformation-resistant T30 foam, high-quality upholstery and a B-type corrugated spring, ensuring the durability of the furniture. In the backrest of the corner sofa, universal T25 foam is used. For the legs of the corner sofa alder wood was used. The colour of this wood is bright, which, when used for furniture legs, is a very practical choice. You won't see dust collecting on it as much as in the case of a black or dark brown shade of wood. Apart from that, an element of wood in upholstered furniture looks very good and brings your interior closer to the nature. It's also a very graceful material in interior design, so it's easy to find matching components to decorate our Roxi corner sofa.
Wooden legs - alder
B-type corrugated spring
Elegant stitching and quilting
Seat foam density: T3030/HR
Backrest foam density: T2540
Bedding container
Corner sofa available in wide range of colours of fabrics from ELTAP collection
Corner sofa width: 240 cm
Corner sofa depth: 165 cm
Corner sofa height, with cushions: 90 cm
Seat depth: 56 cm
Seat height: 44 cm
Sleeping function: 215x120 cm