Grand Upholstered Bed With Container 140x200
back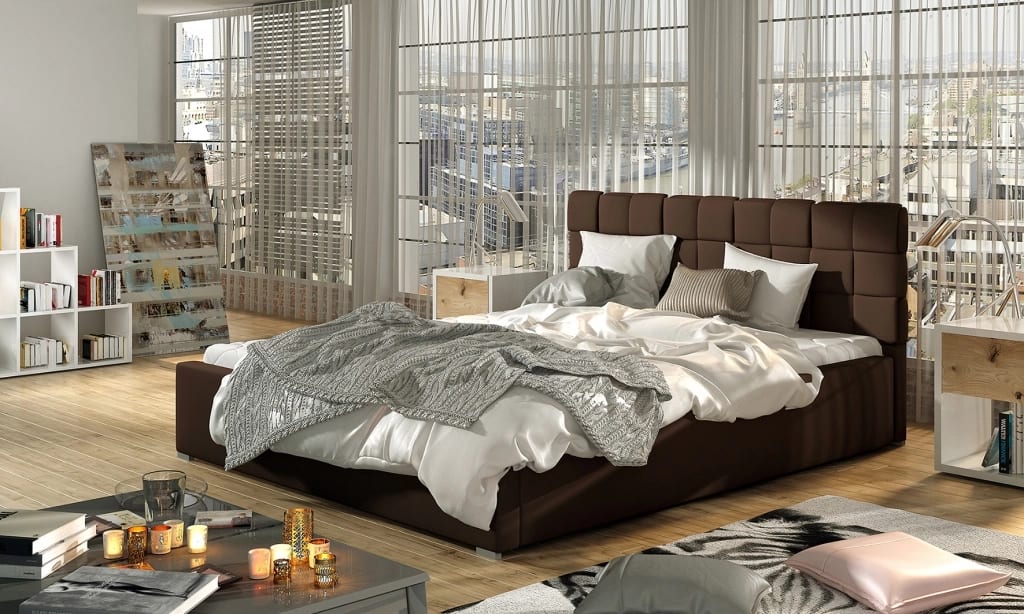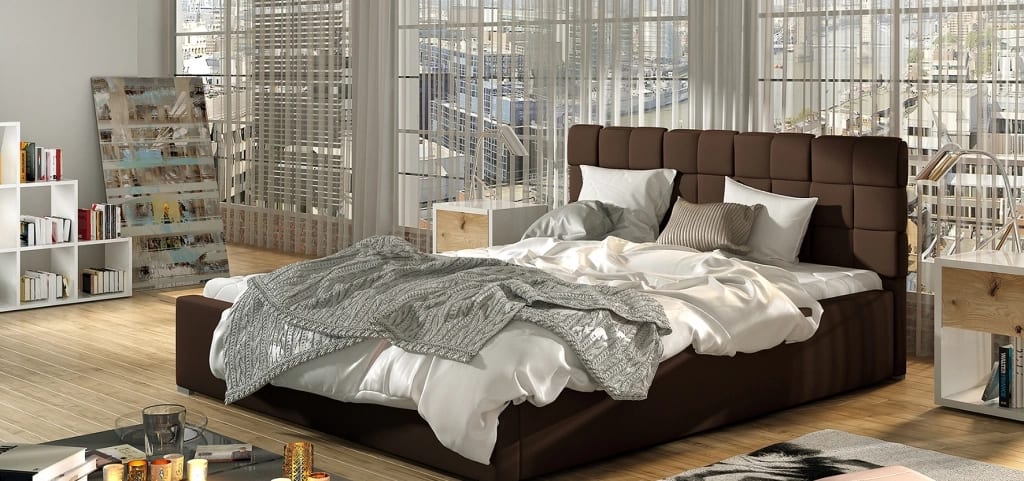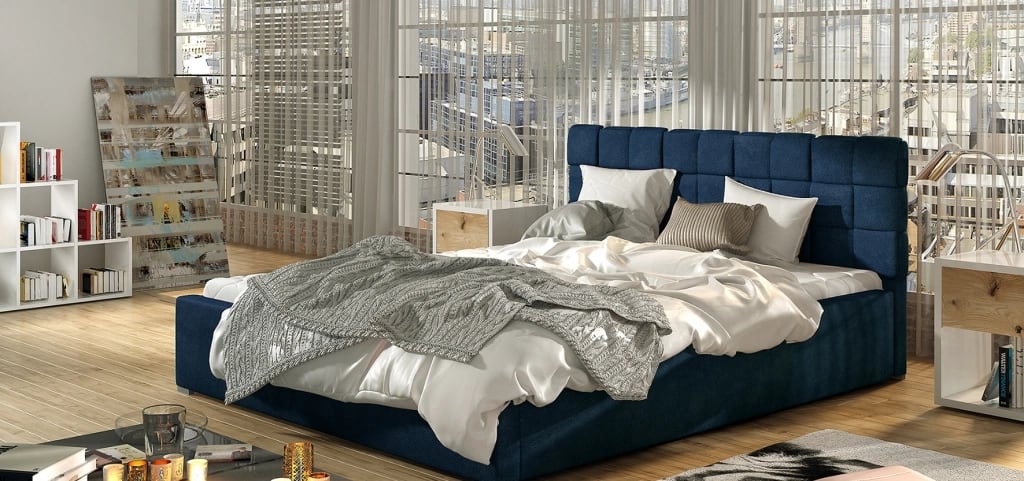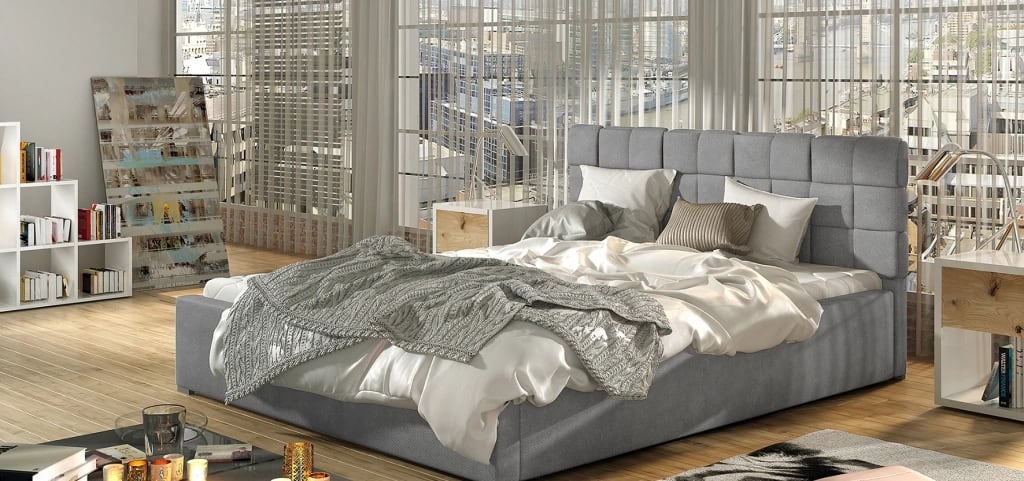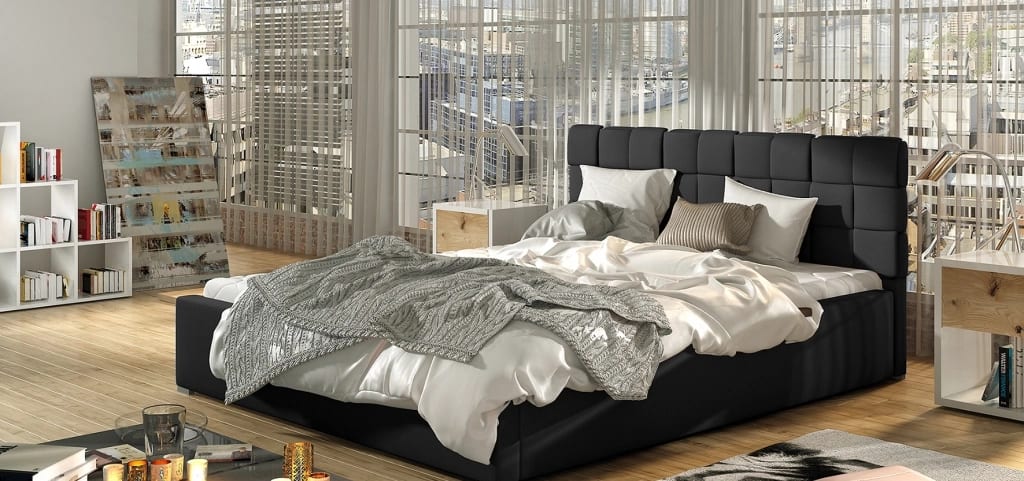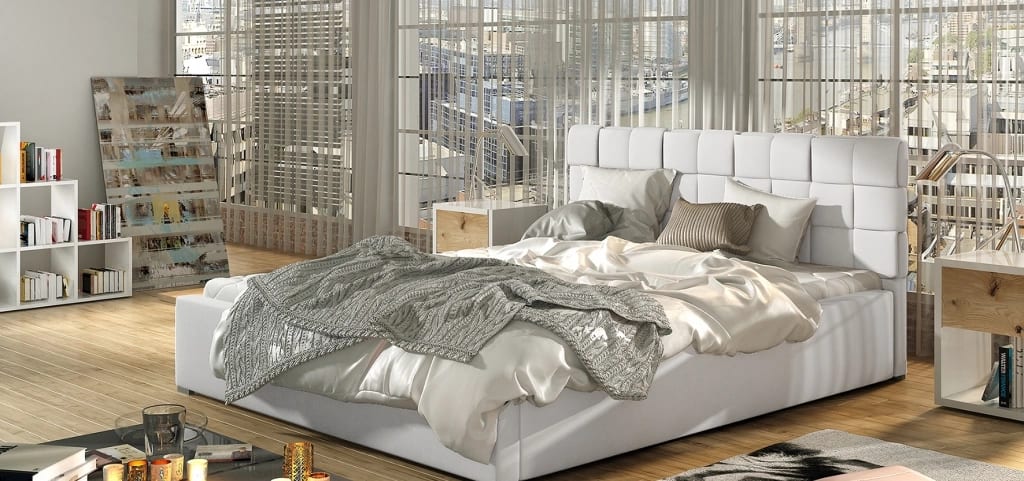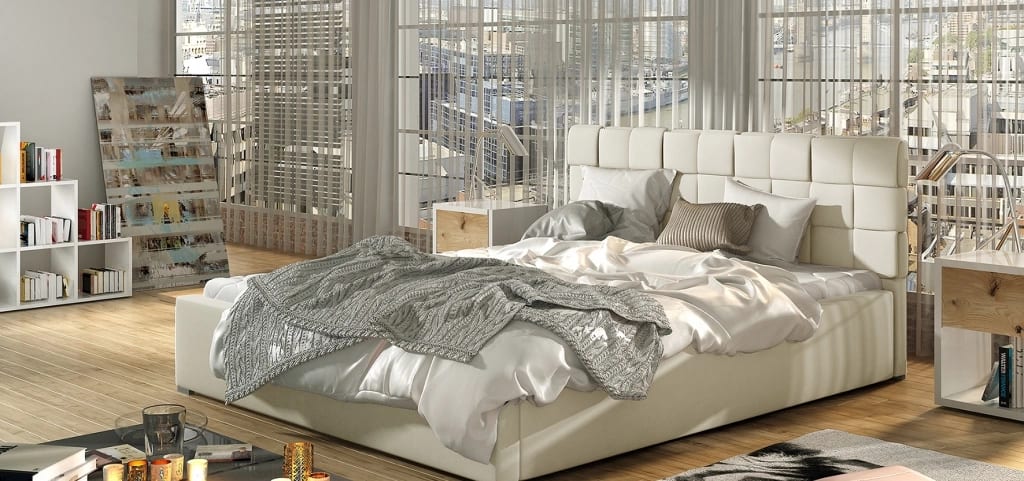 Grand bed
Elegance at its best, the Grand bed, a wildly popular choice among those who prioritise the quality of their sleep above anything else.
Grand bed: elegance through simplicity
Are you about to fit out your bedroom and need a bed with a simple yet elegant design, one featuring robust construction and superior comfort? The Grand is the choice of choices! The classic lines of the bed are accented with tasteful trims and smartly styled plastic legs. Both the frame and the headboard are padded with soft and resilient T25 foam. The headboard features square-patterned stitching accents which mimic tufting and go well with modern bedrooms. The Grand is upholstered with high quality fabric, resistant to wear and fading. With a wide selection of upholstery colours, from the subdued to the bold in tone, including wine red and bottle green, it can easily be matched to your bedroom décor.
Grand bed: healthy sleep guaranteed
The classic construction and modern solutions make the bed stable, robust and comfortable. The Grand is available in two models, one with a wooden mattress rack and one with a metal mattress rack. Both feature a gas-spring lift, enabling intuitive and effortless access to the spacious bedlinen storage by tilting the mattress base open. There is a choice of sizes available, 140/160/180/200 x 200 cm, providing plenty of room for a great rest, in bedrooms large and small. The bed is not offered with a mattress. This allow you to customize your choice exactly how you want it, by choosing a mattress which is perfect for you.
A bed should be built to last and be comfortable. The Grand ensures comfortable and healthy sleep. If you value highly functional furniture featuring outstanding design, the Grand should be in your bedroom.
Available in four sizes
Tall headboard
Available in a wide selection of colours
Spacious bedlinen storage
Beds width: 160 cm
Beds depth: 223 cm
Product height: 93 cm
Seat height without mattresses: 34 cm
Choice of sleeping surface: 140x200 cm