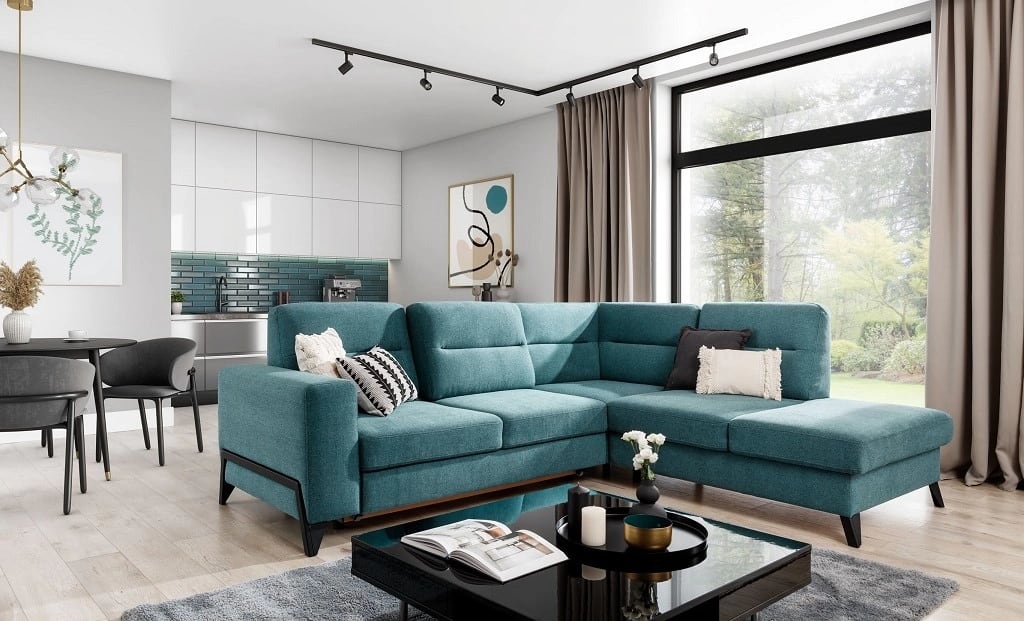 Available colors: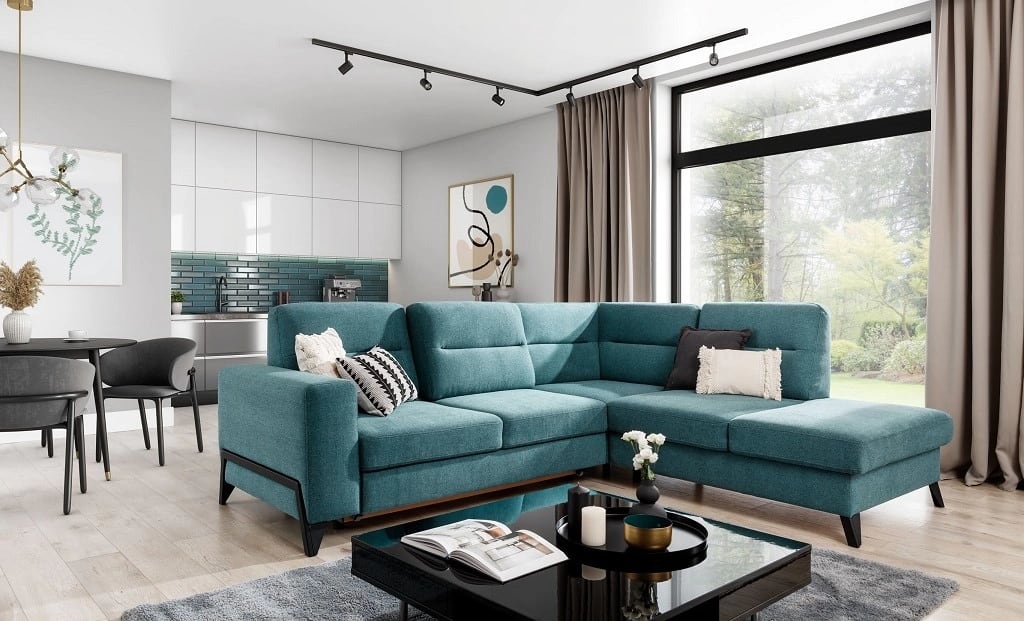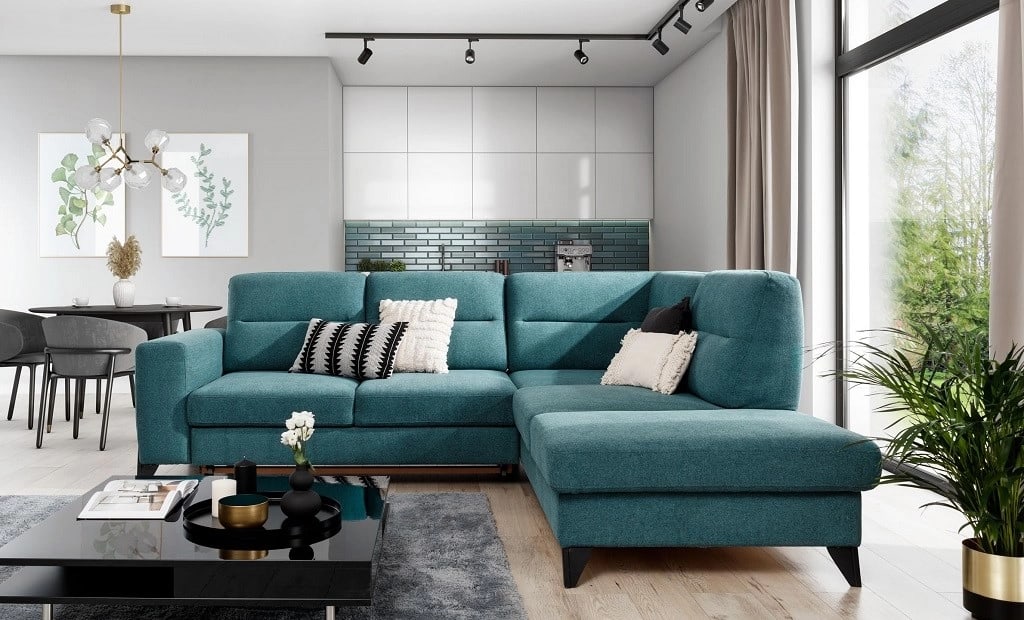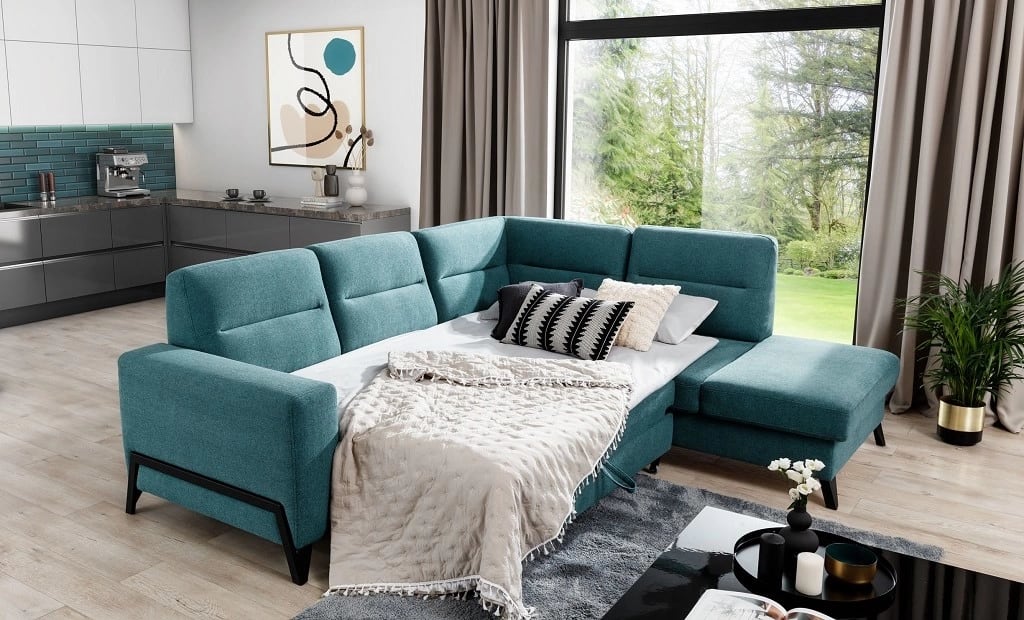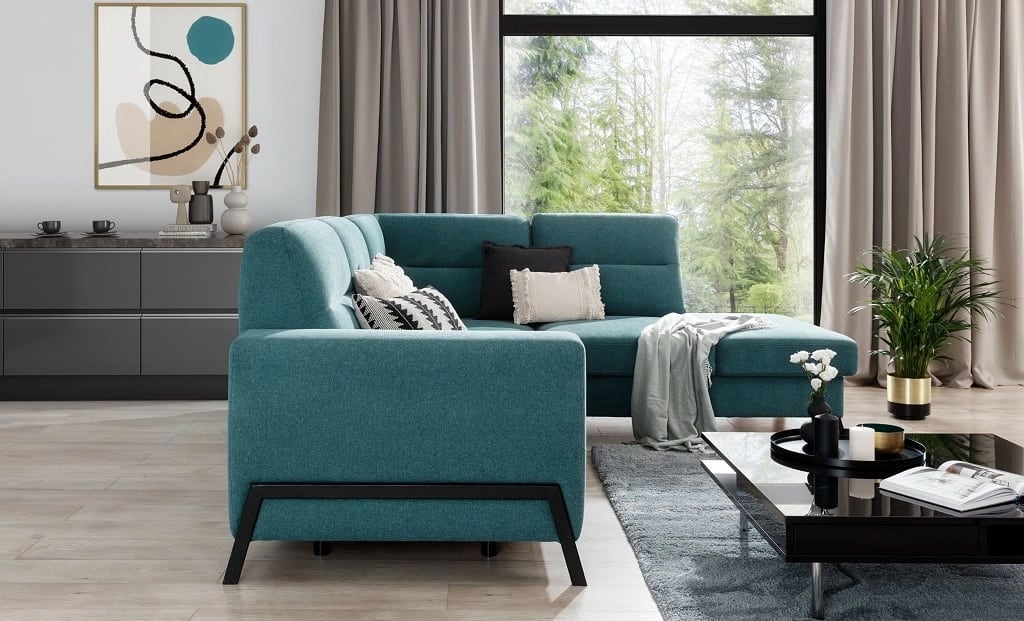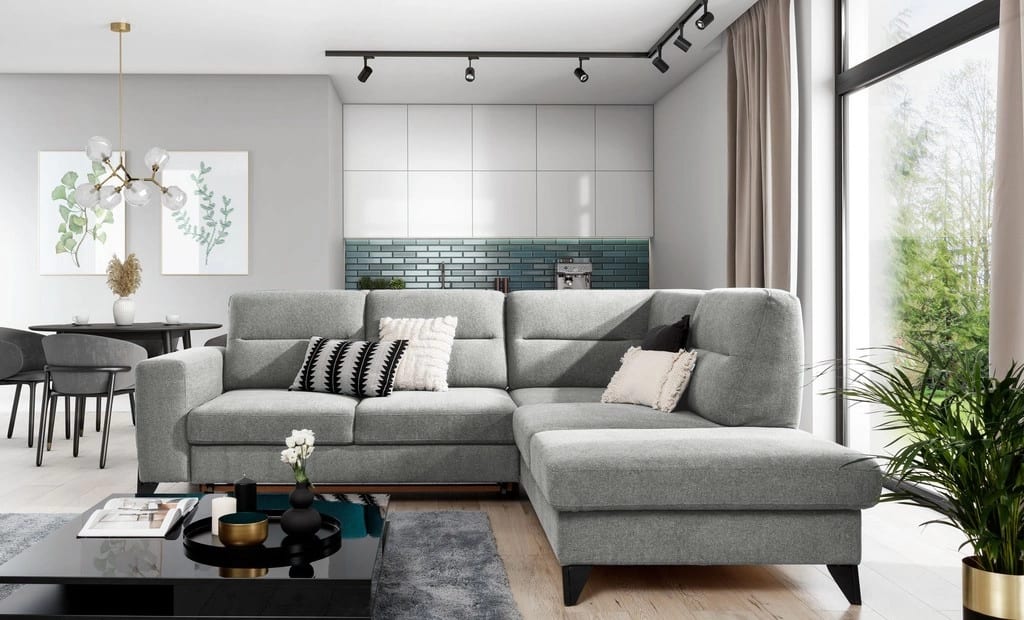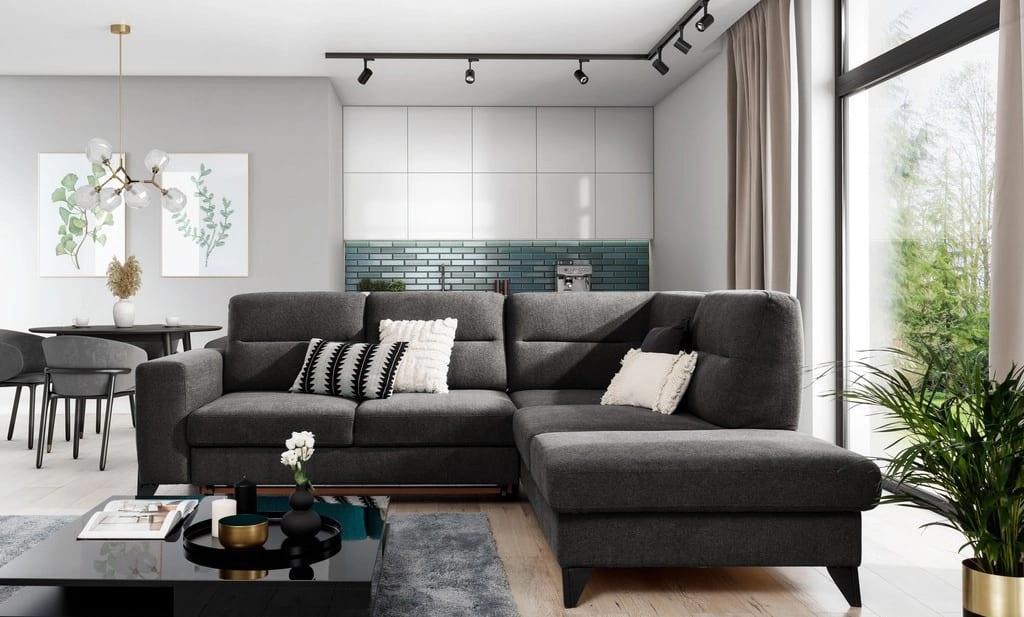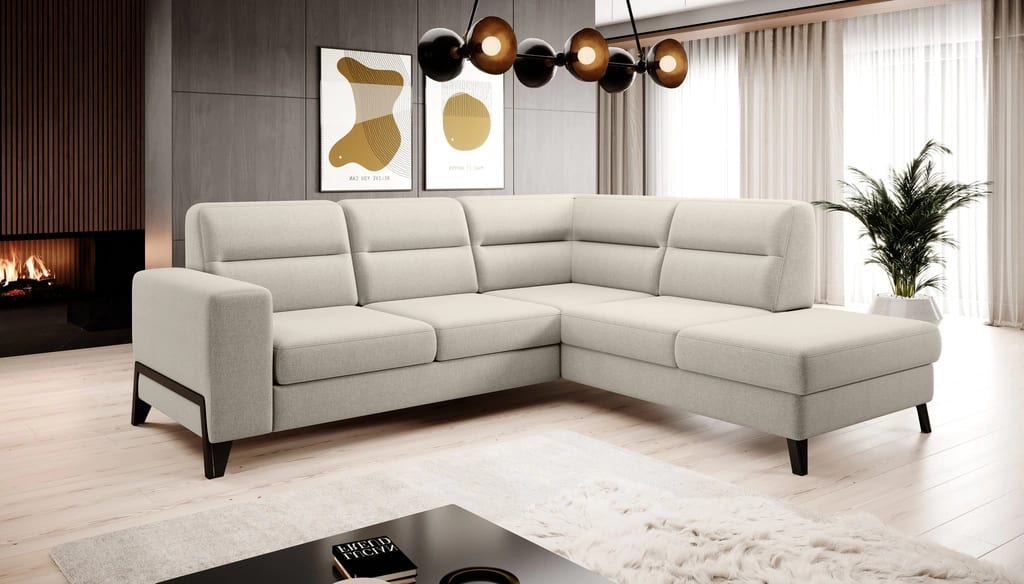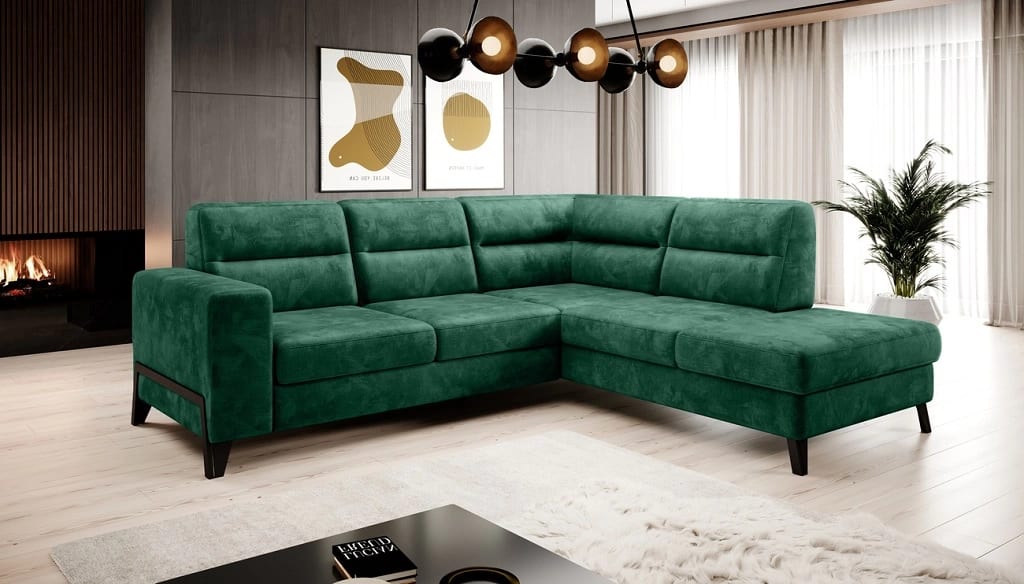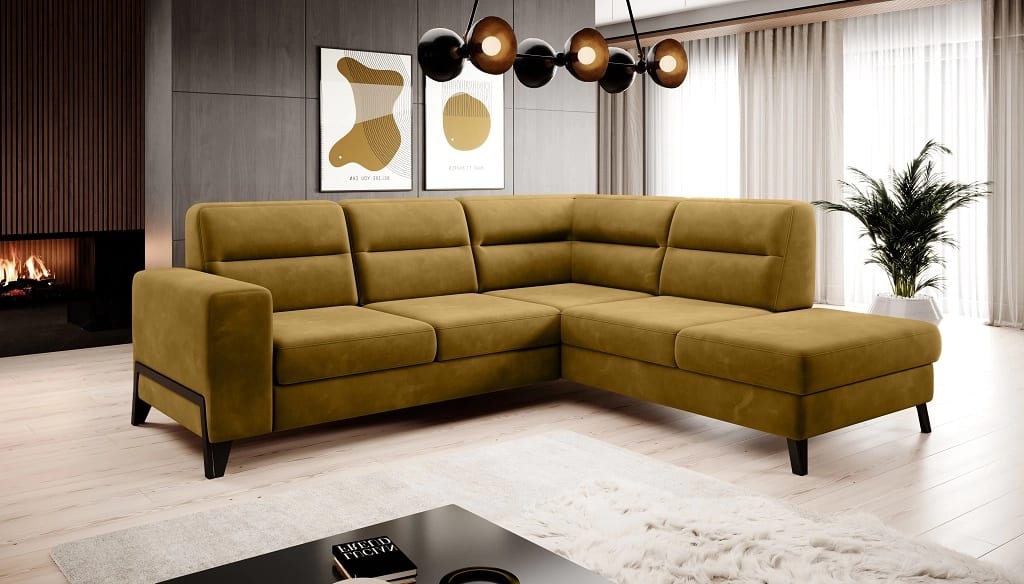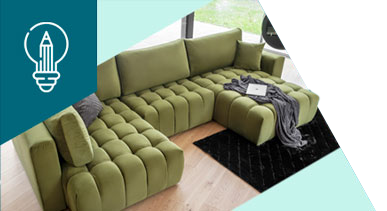 King of the living room, i.e. a corner with a sleeping function!
Follow our advice and choose the perfect piece of furniture for your interior.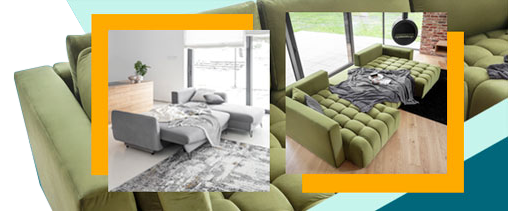 Cassara Corner Sofa with a sleeping function
Yes, we know – this piece of furniture is beautiful. However, it is so much more than just looks. Enjoy the cosy, family movie nights and parties with friends along with the fashionable Cassara corner sofa. Combining modernity with sophistication, it can become the heart of your living room. The tall base, outstanding appearance and adjustable cushions ensure your comfort and visual effect – the Cassara corner sofa is the perfect place to rest. With this amount of space for a whole family this corner sofa with a sleeping function will become the hero of the living room.
Modern Cassara Corner Sofa – fresh in style
Arrange a modern living space by adding to it the Cassara corner sofa. If you enjoy playing with styles, you will fall in love with Cassara. Thanks the pleasant-to-touch fabrics and soft backrest, our original corner sofa gives you a solid back support while preserving its shape for a longer time. The backrest is additionally adjustable, so you can easily move it away or push it in and enjoy the convenience and comfort while relaxing in the living room. The corner is finished with black, metal legs 13 centimetres high, which allows the use of a cleaning robot under the furniture. Cassara is an ingenious purchase for either classical or modern space. The ottoman of the Cassara corner sofa can be located on the right or left side, so you can easily match the piece of furniture to your interior. It can make a great separation between the living room and open-plan kitchen. The Cassara corner sofa bed was created for social gatherings and its dimensions, i.e. 277 x 237 x 100 centimetres, also prove it. Cozy, comfortable and available in various types of fabrics and colours ;)
Cassara Corner Sofa – for every-day and festive occasions
The spacious Cassara corner sofa is simply a pleasure to sit on. The seat, filled with highly elastic HR foam and a corrugated spring, provides adequate softness and support, in addition to plenty of space for relaxation and rest. An elegant detail in the form of stitching in the centre of plump backrests is an interesting and distinctive feature of this piece of furniture. Elegant lines, simple styling and handy storage space are all hallmarks of the Cassara corner. In the corner sofa ottoman with the sleeping function, a container for bedding is hidden, which is one of the very practical components that an upholstered piece of furniture can be equipped with. It will store blankets, sheets, pillows or the mess in the living room that you don't want to see. What's more, thanks to the DL folding mechanism, you gain a sleeping surface of 215 x 130 centimetres. This is a great solution when being visited by family and friends. In a few simple steps you can slide out the bottom part of the corner sofa to get a spacious sleeping function and easily put guests up. Find out how easy it is to bring a little comfort into your life.
Black steel legs
Modern design
DL folding mechanism
Spacious sheet container
Movable backrests
Upholstered back of the furniture
Sleeping function
Seat made out of a corrugated spring and highly elastic HR foam
Available in various colours
Corner sofa width: 277 cm
Corner sofa depth: 237 cm
Corner sofa height, with cushions: 100 cm
Seat depth: 60/74 cm
Seat height: 44 cm
Leg height: 13 cm
Sleeping surface: 215 x 130 cm