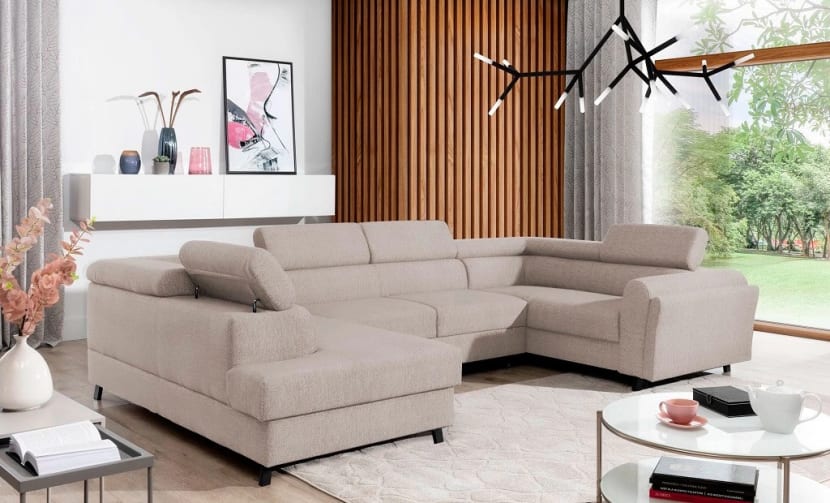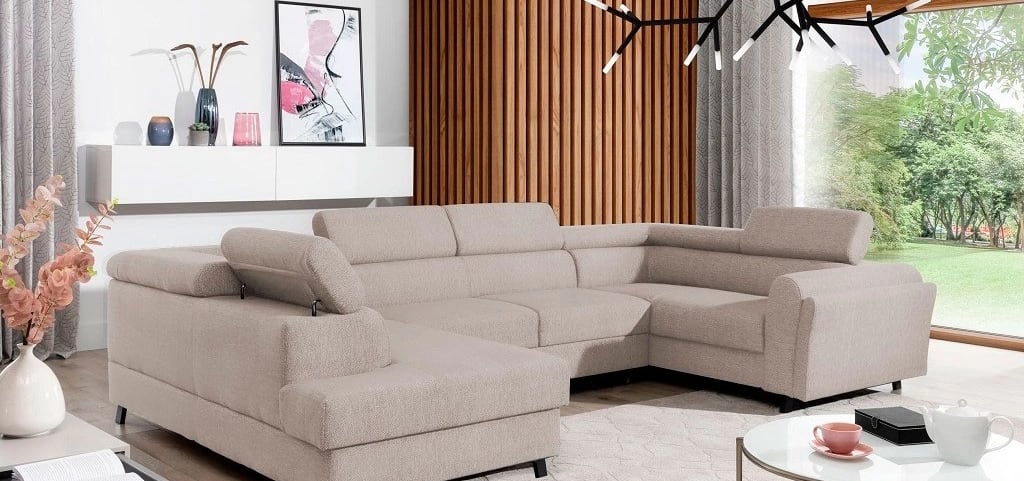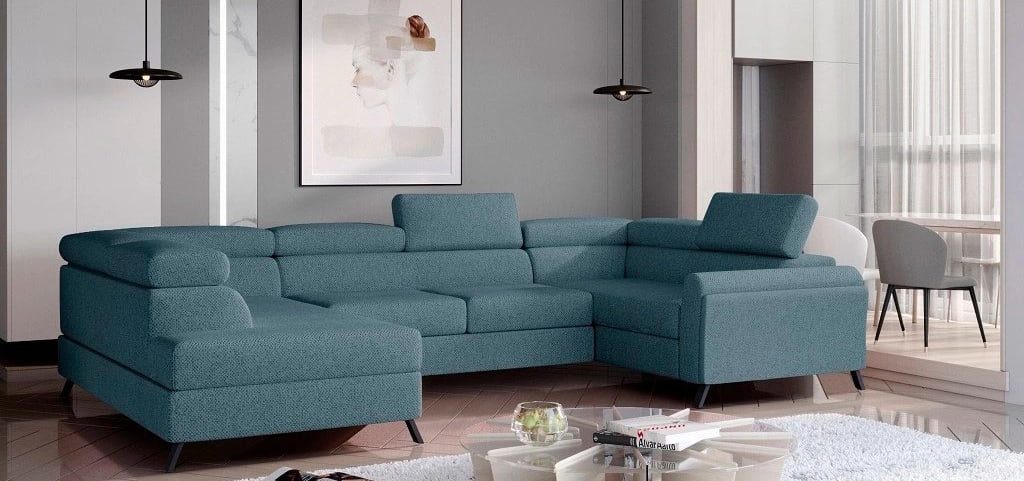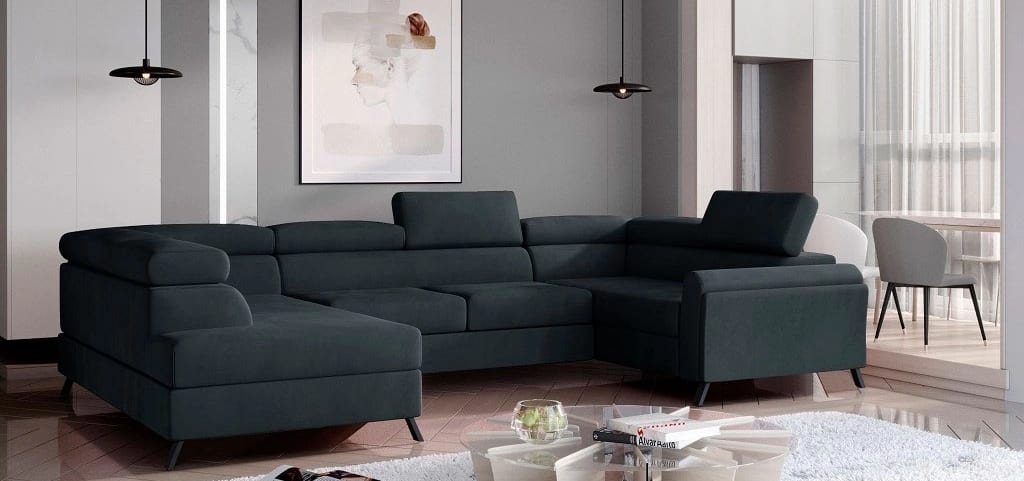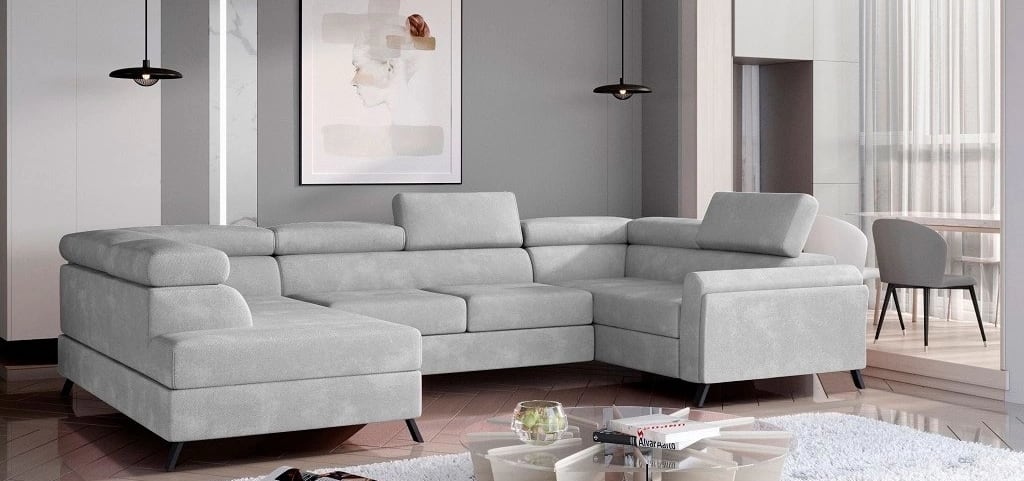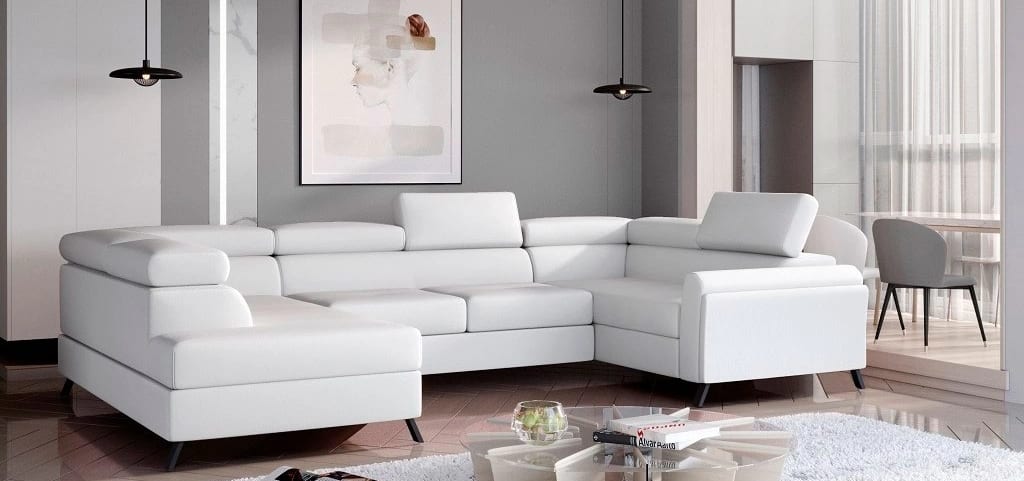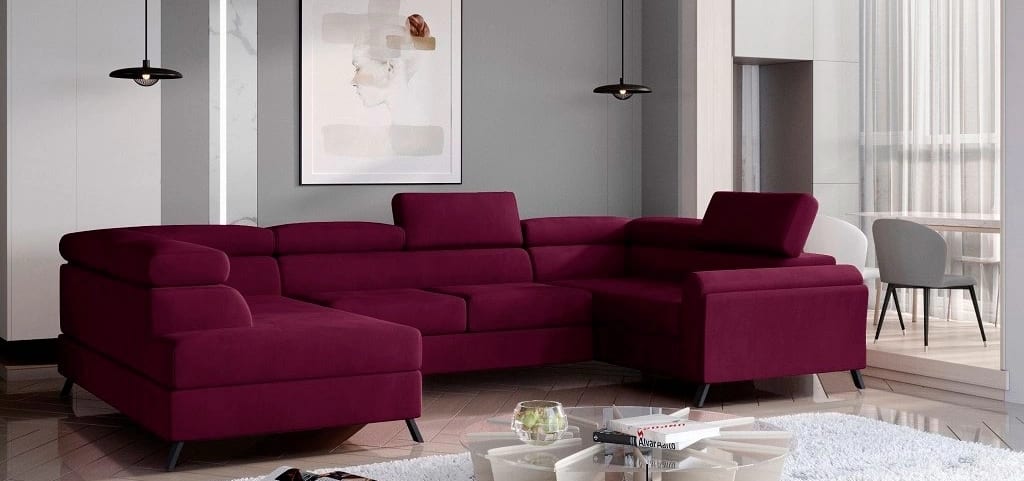 Escada corner sofa - everything in good taste
Make sure you sit down comfortably. After all, you are in your living room, sitting on your own corner sofa ... You drink good coffee and melt in the fabulously soft seat. Wait, wait, wait - what a corner sofa? ... We are in a hurry with the answer! If you don't have one yet, maybe it's time to change? Make decision (in this case - the only right one) and become the happy owner of the Escada corner sofa. You may have it in a moment. Such comfort and class in just one model do not happen often ... The Escada corner sofa is a solution to all the troubles and minor worries of everyday life. Combined with the comfort that we have to offer, classic design and a carefully selected color that can enliven any interior - it is second to none. Do you want to find out?
Escada - a synonym of comfort to the max!
You cannot pass by such a corner sofa indifferently and it is not only about its dimensions. Our U-shaped corner sofa Escada - seemingly - can only suggest that it is a tasteful model with a classic finish. This is true, but can you stop there? Of course not! The Escada corner sofa has something more to it and is more unique than you might think. Do not be deceived by appearances as to its delicate form.
Take a look at these details and the unique adjustable headrests of our furniture. The height of the backrest is25 centimeters. Thanks to such a height, you will always feel special and as comfortable as possible. It is not without reason that we emphasize that it is simply YOUR couch. In our corner sofa you rest mentally after a hard day, and you recover physically. Your spine will thank you for this form of relaxation. It is worth mentioning that our corner sofa also has a sleeping function, and the dedicated area is 110 x 250 cm. On such substrate, it will surely be a long sleep. The seat is made of unique foams - T30 and HR, which enhance the experience of maximum comfort. In addition, they increase the flexibility and elasticity of the sofa, and prevent the formation of unsightly cavities in its structure.
Escada corner sofa - the strength lies in the details!
The unique design of our corner sofa is influenced by the original 6 cm furniture legs, which are made of black chrome-plated metal, as well as varnished wood. They give style and elegance to the entire composition. Thewhole thing takes on a delicate panache and lightness through attractive wooden inserts. You can choose the corner sofa in any color you want! This product is available in all colors from the Eltap palette - from powder pink, beige, shades of white and gray to more daring ones - burgundy, green, navy blue and turquoise tones!
With the Escada corner sofa, you don't have to be limited by anything. The classic form can be enriched with a mass of inspiring and patterned accessories. Experiment with a color or an interesting complement. Accessories can bring a breath of freshness, and at the same time affect a classic and sometimes a more modern form. As they say - the world belongs to the brave! With Eltap you can go crazy and create the living room you dream about!
● Adjustable headrests
● Comfortable backrest
● Elegant metal legs
● Large sleeping area: 110 x 250 cm
● Available in a full range of colors
Corner sofa width: 330 cm
Corner sofa depth: 190 cm
Corner sofa height with cushions: 98 cm
Corner sofa height without cushions: 69 cm
Seat depth: 55 cm
Seat height: 45 cm
Width and height of the legs: 5cm / 9cm
Width of the headrest: 70 cm
Height of the headrest 28 cm
Sleeping area: 110 cm x 250 cm