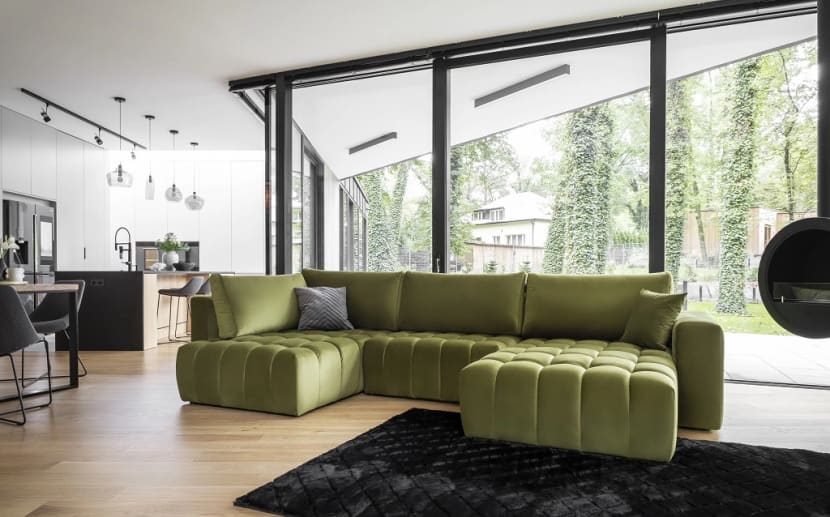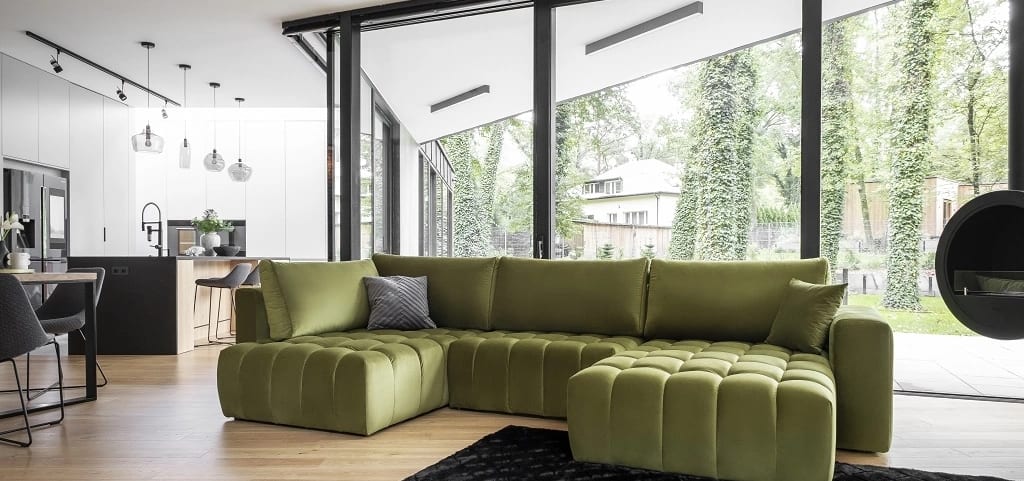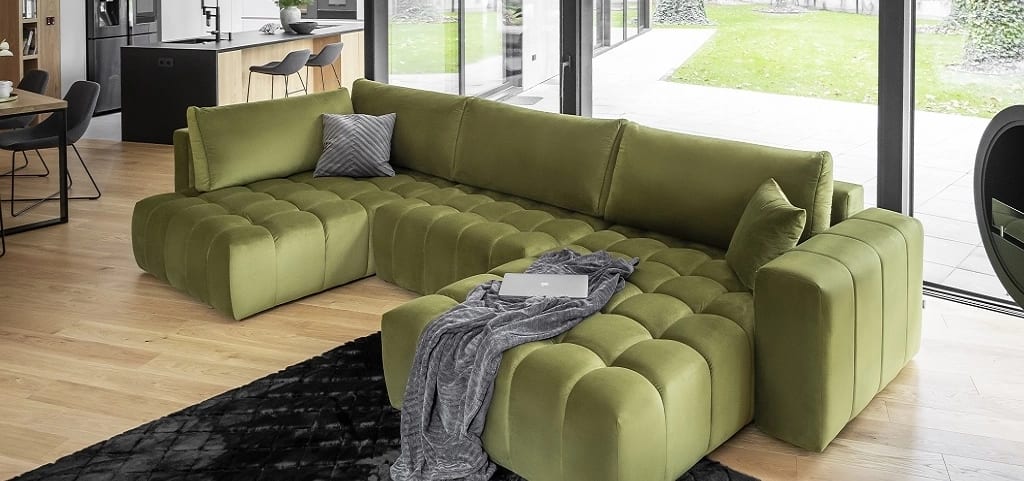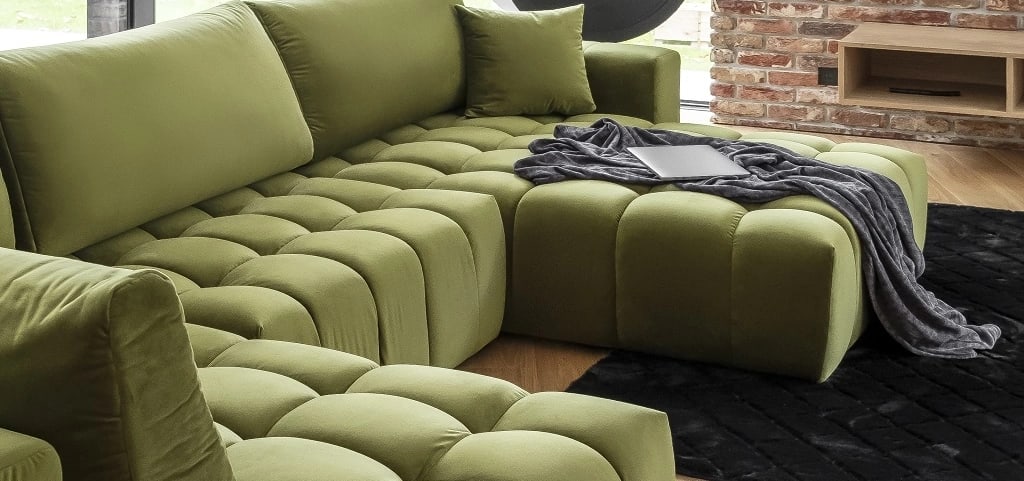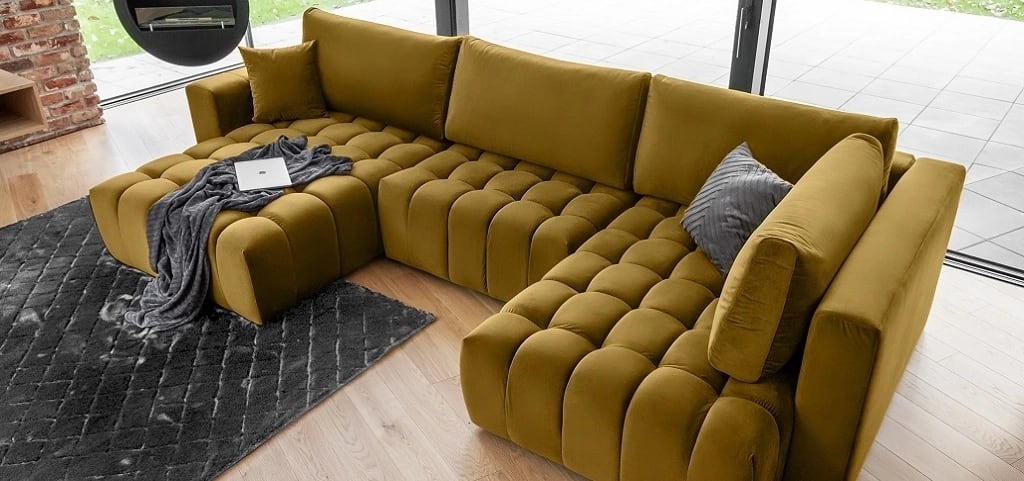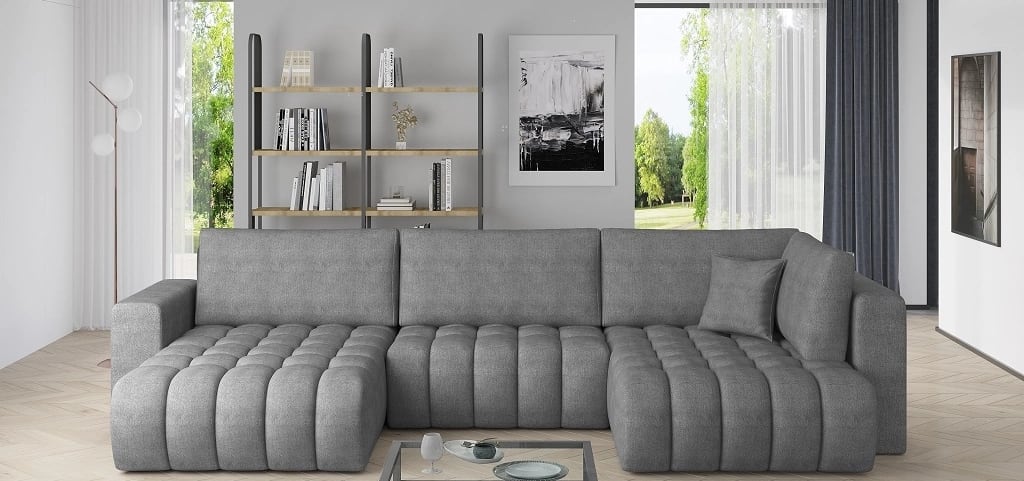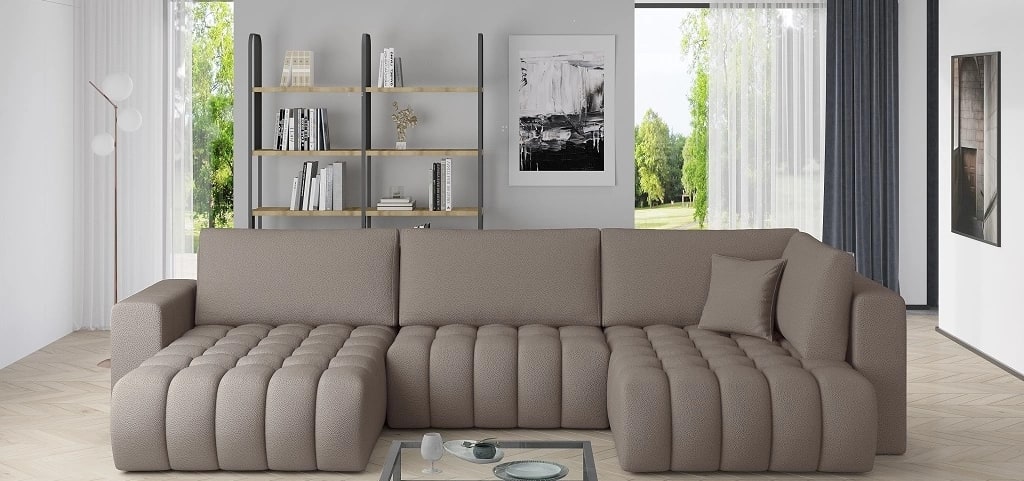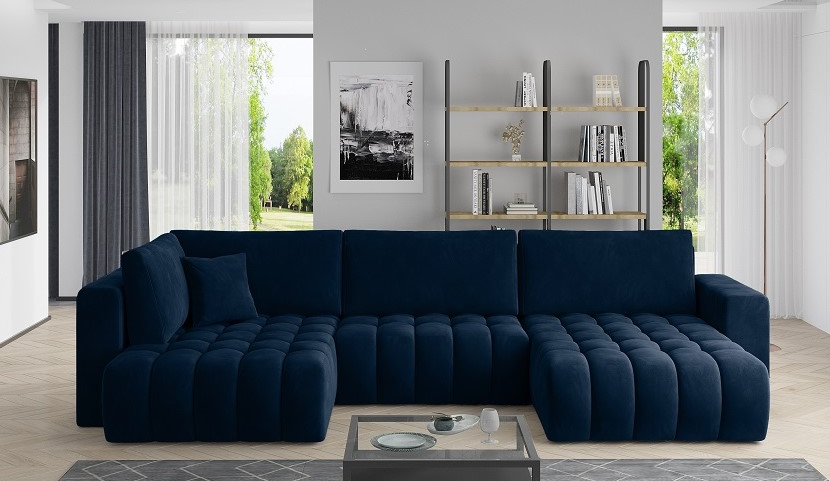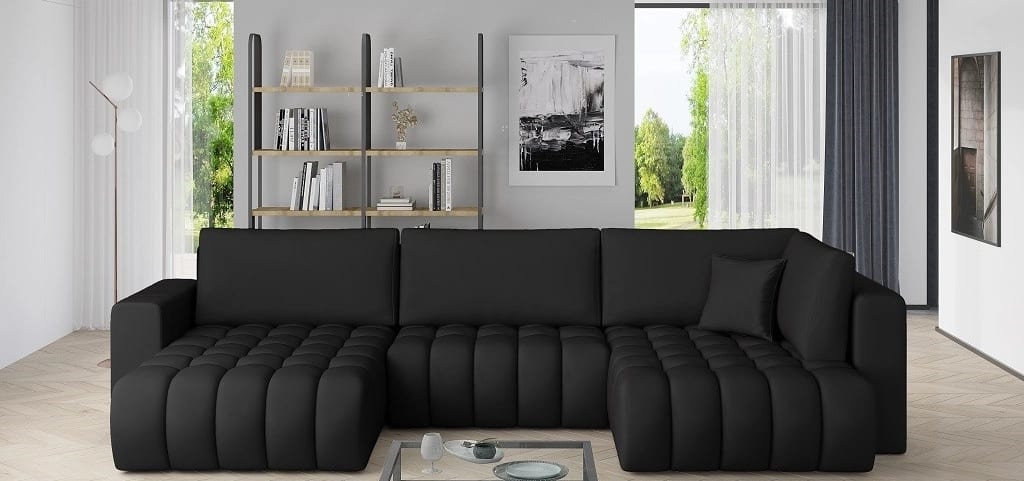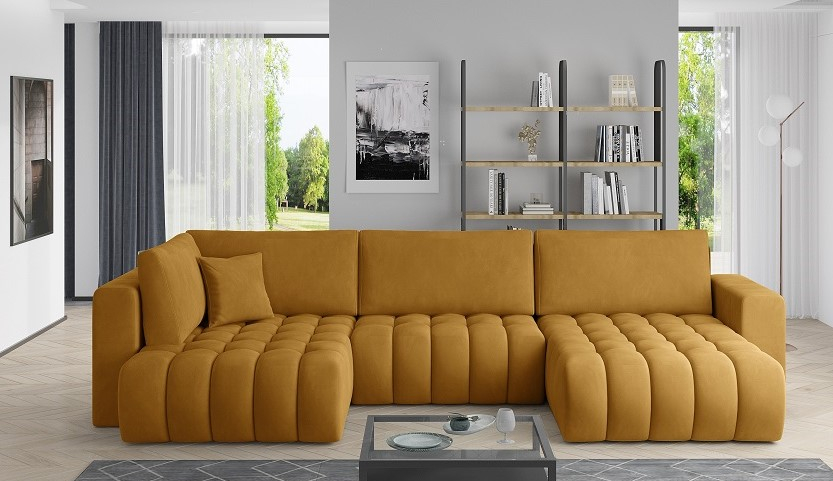 Bonito Corner Sofa - the highest comfort at your fingertips
It's great to know that when we come back home we can finally indulge in a relaxing break. Being tired, after a whole day, you need a break more than usually… and at home it is waiting for you. One of a kind Bonito corner sofa! You sit down, lie down, rest and your intense day turns into perfect relaxation. Could it be a gentle surge of energy? This is what it is all about! Each of us deserves this very moment of relaxation. With the Bonito corner sofa, heavenly comfort is at your fingertips...
A large corner sofa for special tasks
Bonito is a unique corner sofa of considerable dimensions, which on the one hand serves as the main component of your interior and at the same time the heart of the living room, and on the other hand, it is a highly functional piece of furniture with a sleeping function. Converting a comfortable corner sofa into a very large and comfortable bed with a spacious container for bedding is simple and intuitive, because it is done using the DL mechanism.
The area for day rest is 350 x 170 x 85 centimeters, and for night rest as much as 300 x 120 centimeters. You can really relax in such a space! In addition to the size of our unique U-shaped piece of furniture, the comfort it offers should also be mentioned. Both the seat and the backrest of our Bonito are made of innovative, highly elastic HR foam, as well as T25 foam, which quickly reacts to changes in our position, thanks to which it adapts better to our body both when sitting and lying or sleeping.
Wow ... Bonito! - feel like in heaven
Is this what the heaven looks like? While enjoying the comfort of Bonito, you can have the impression that you are sitting among angels! ;) Our corner sofa is the essence of an unconventional, original style that impresses even with the tiniest details. The characteristic features of this model include a soft seat decorated with original, stylish quilting and wide armrests, which improve the comfort of using the furniture. You certainly cannot pass by these big pillows indifferently!
Without a doubt - the characteristic appearance of the furniture is an interesting complement to the angelic picture, albeit - with a claw. If you also care about the tiniest details, and at the same time you are unfamiliar with boredom, because you choose tasteful but original interiors - this model will certainly be for you. Interested?
The seat is made of highly elastic HR foam, guaranteeing comfort and longer use without unsightly dents
Two wide ottomans - large relaxation area
Easily unfolds for the sleeping function with dimensions of 300 x 120 cm
Container for bedding
Modern design
Corner sofa width: 350 cm
Corner sofa depth: 170 cm
Height with cushions: 85 cm
Height without cushions: 70 cm
Seat depth: 72 cm
Seat height: 40 cm
Sleeping area: 300x120 cm