Candice Continental Bed With Container 140x200cm
back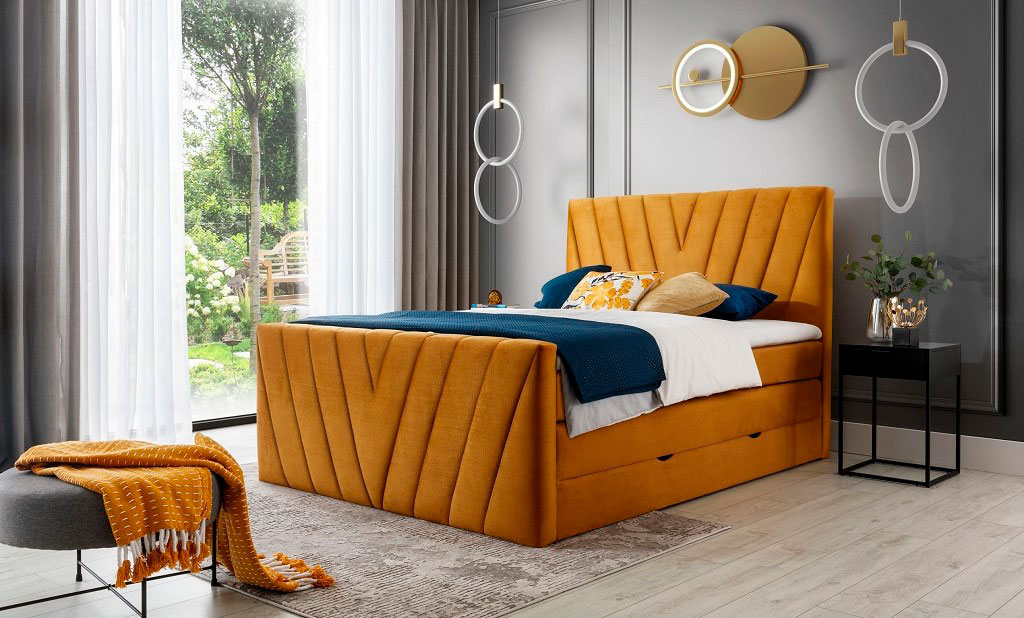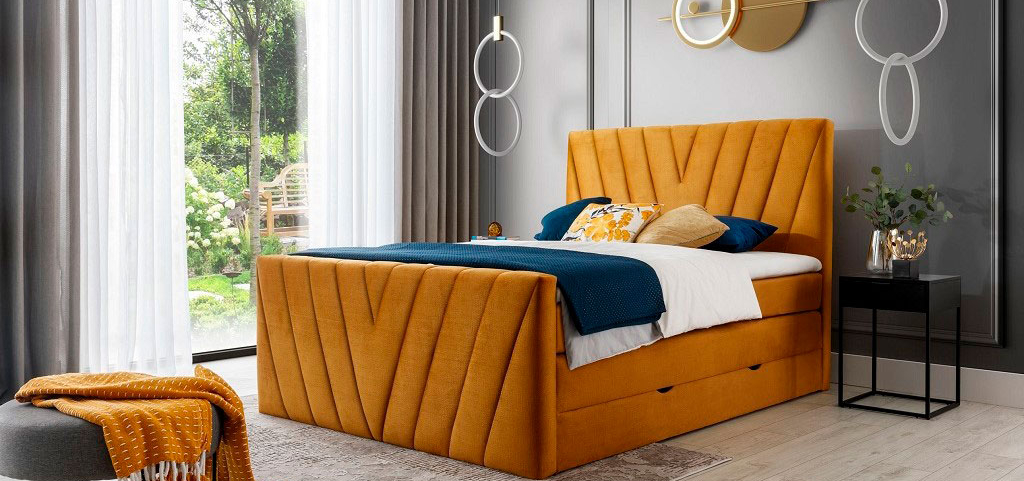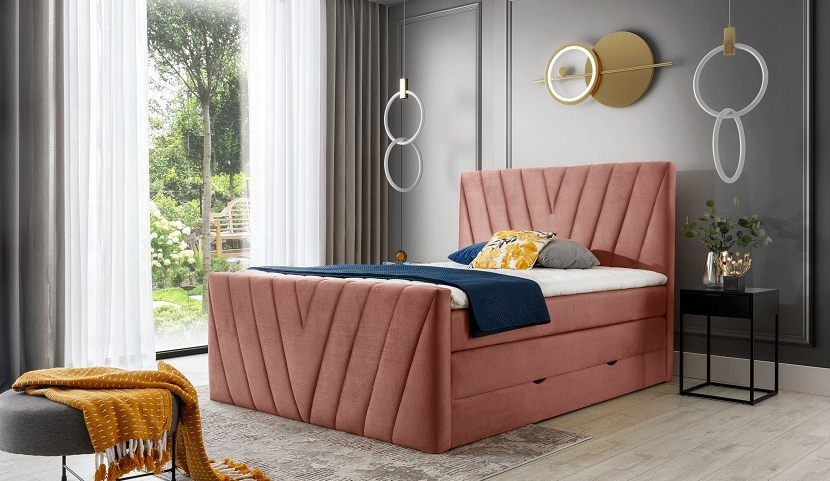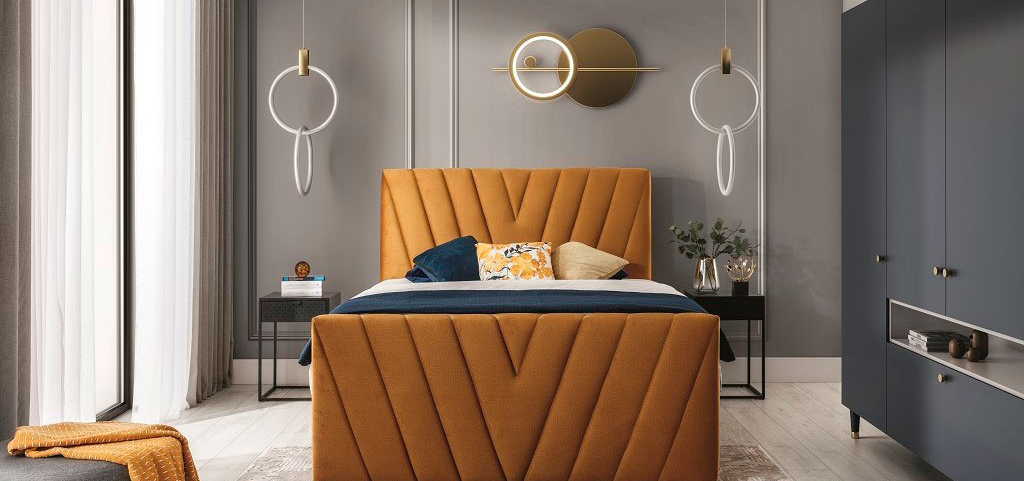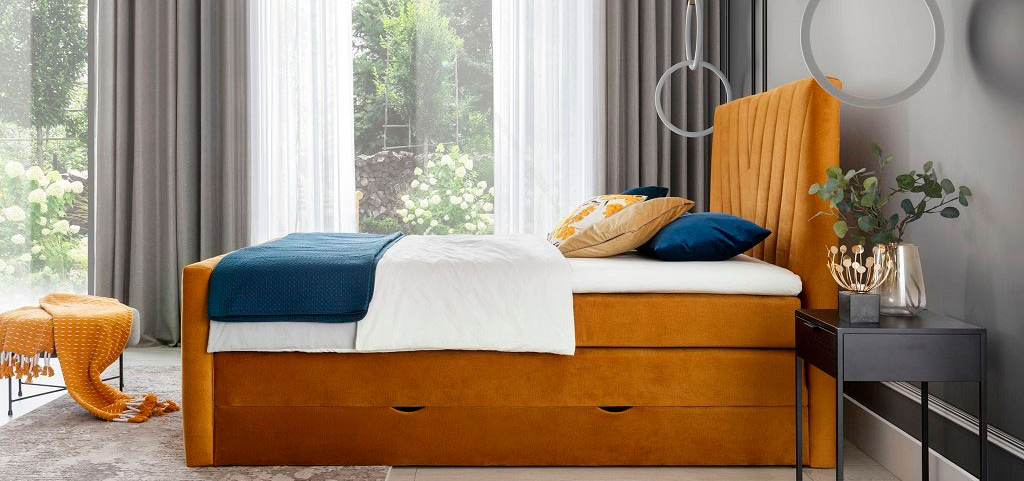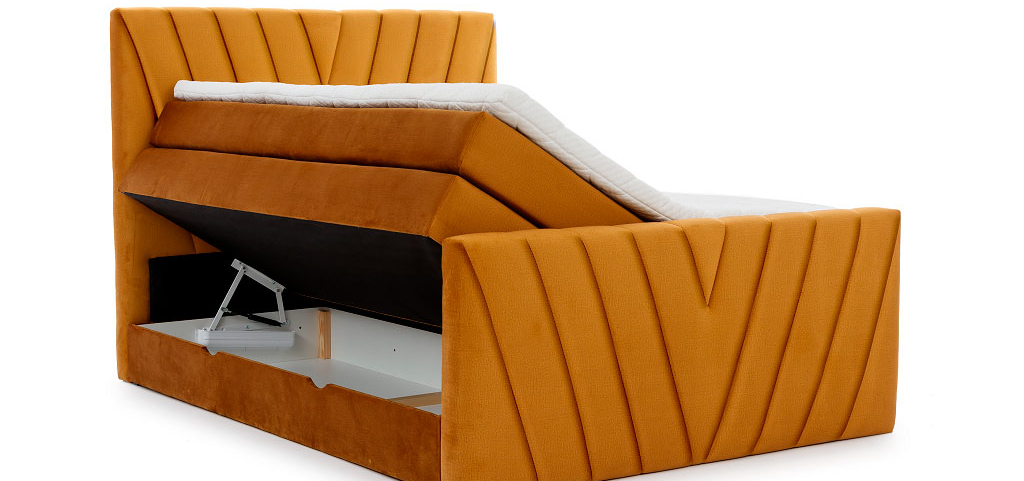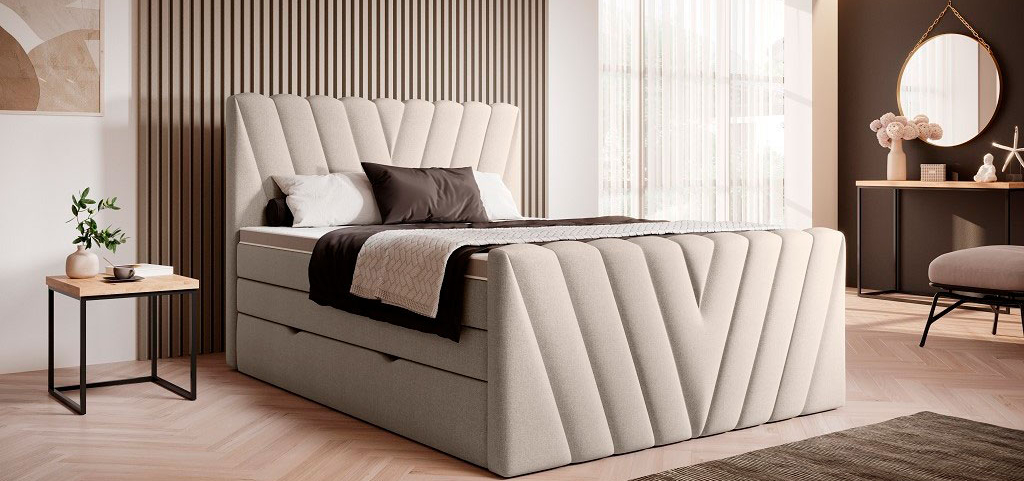 Candice Continental Bed
With ELTAP you choose more than just a bed. With the ELTAP brand, you choose the progress and comfort of rest for your night and day. All this thanks to the right balance between everyday life and everything necessary for it. Be it peace, aesthetics or added comfort. With ELTAP it's time to relax your way. You will find upholstered furniture that is innovative, but also traditional. Thanks to luxurious products, such as bedroom beds and continental beds, you will discover a unique world of harmony and carefree sleep.

Canidce Continental Bed - a comfortable bed with an A+ mark
Make your bedroom a cozy place where you will feel perfect with the Candice continental bed from the upholstered furniture manufacturer ELTAP. The complete bed consists of a fixed bonnell mattress with a hardness of H2/3 and a double-sided top mattress. The main mattress is filled with a bonnell spring and T25 foam, thanks to which it supports the body well during sleep. The topper, i.e. the top mattress, is an H3 hardness mattress with a pocket spring and T25 foam. It is very easy to keep the mattress clean, thanks to the removable cover with a zipper. With us, you can eat breakfast in bed even every day!

Candice Continental Bed - timeless classics among stylish beds
Thanks to its clear lines, the Candice boxspring fits many bedroom styles. In addition, the furniture is available in a variety of fresh colours and sizes. Choose from 3 widths of the sleeping area: 140, 160 and 180 cm respectively. The length of the bed is 200 centimetres. The interesting nature of the Candice continental bed is emphasized by elaborate details, such as the structure of a durable fabric and stitching decorating the boxspring. Certainly, an important functionality that distinguishes the Candice continental bed is also the fact that it has two spacious containers for bedding. This makes it easier to keep the bedroom in order, and it is also very useful in small apartments in a block of flats, where it is difficult to find a new place for additional blankets or pillows. The Candice continental bed is always the best choice for your good night's sleep.
Expand your modern bedroom decor with a bedside table available in our assortment. We recommend tables from the Lanzzi or Avorio collection.
Upholstered backrest of the bed
Comfortable mattress included
Mattress topper included
Available in all fabrics from the ELTAP collection
Elegant stitching
Bed width: 140/160/180 cm
Bed depth: 220 cm
Bed height: 133 cm
Seat height: 67 cm
Foot height: 15 mm
Sleeping area: 140/160/180 cm