Lamica Upholstered Bed With Container 90x200
back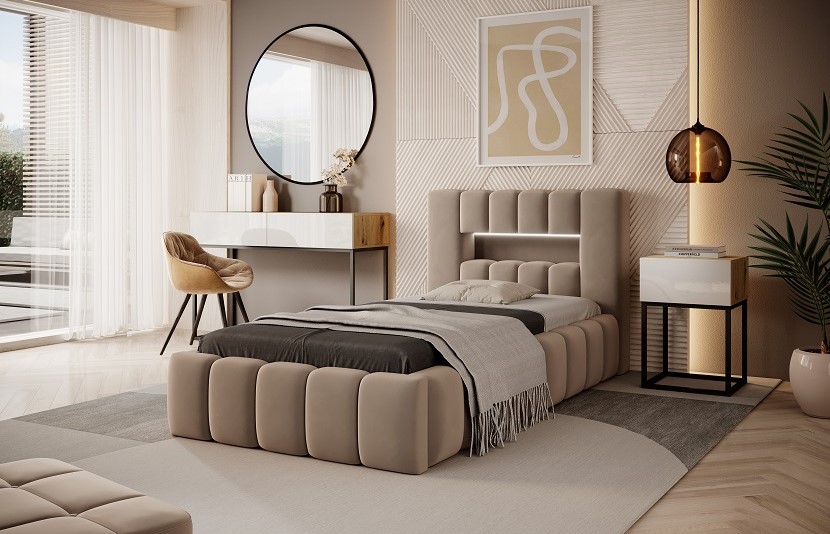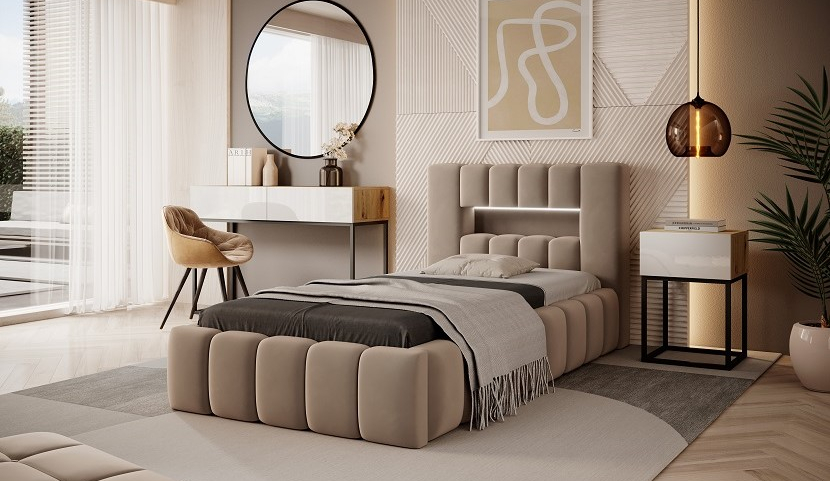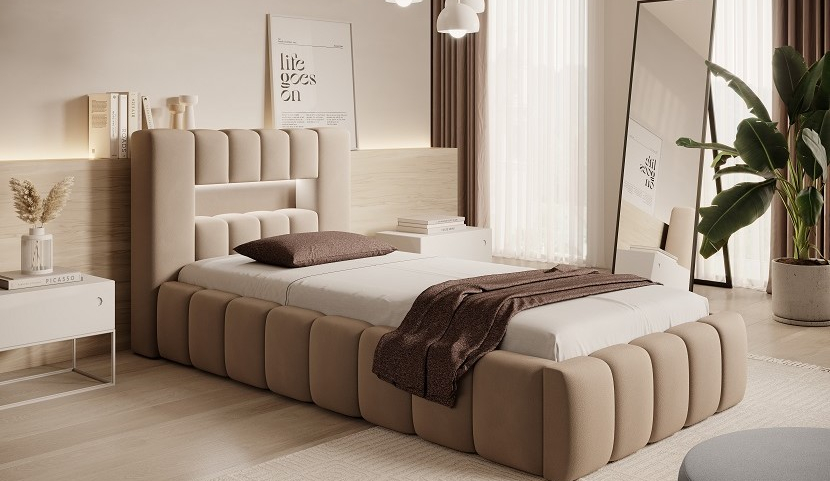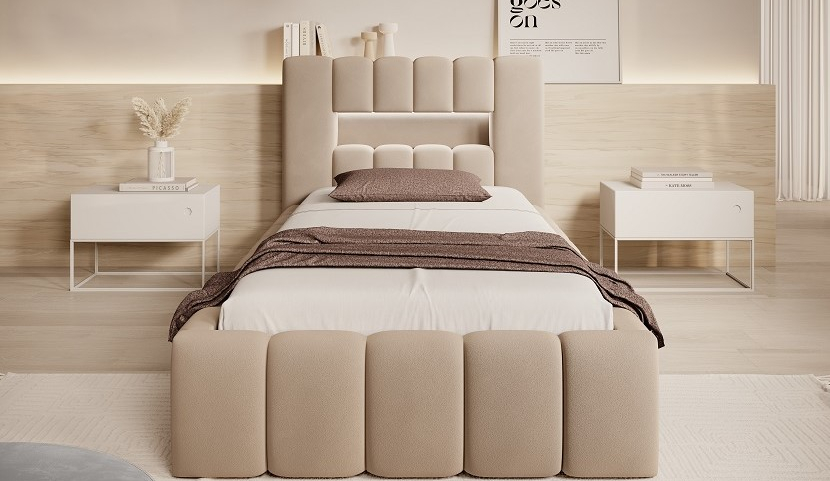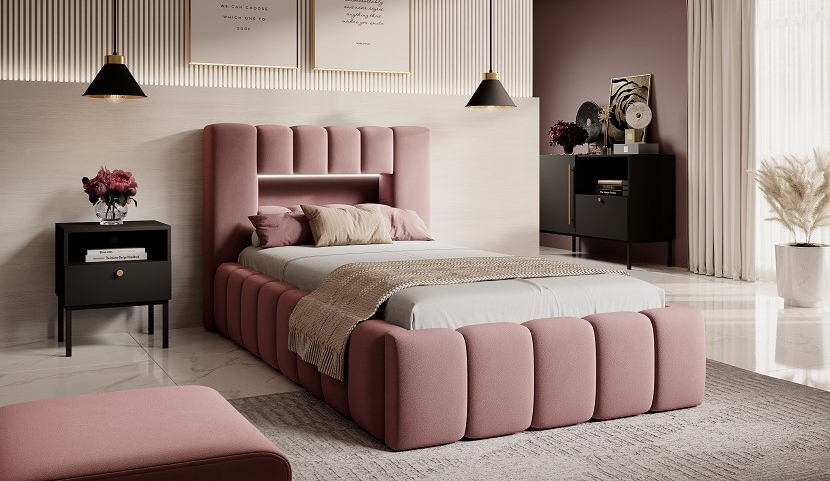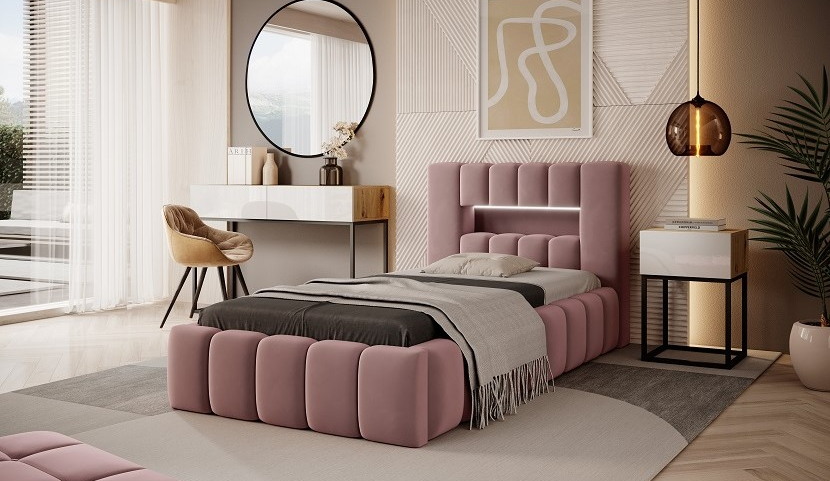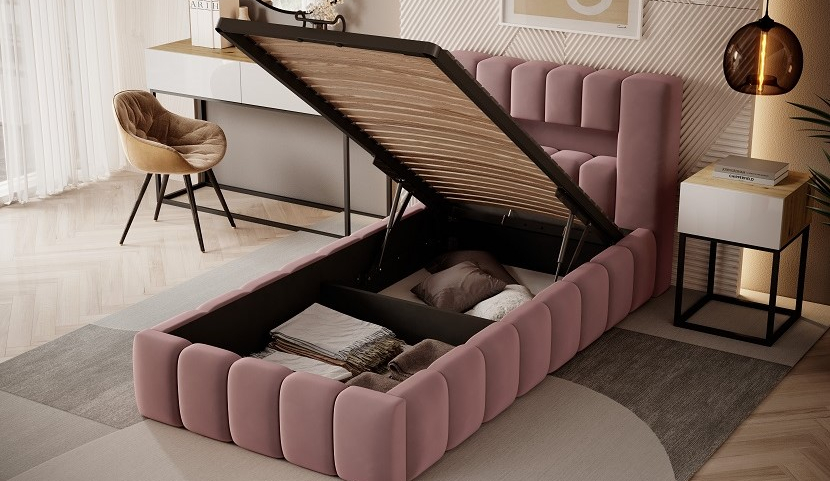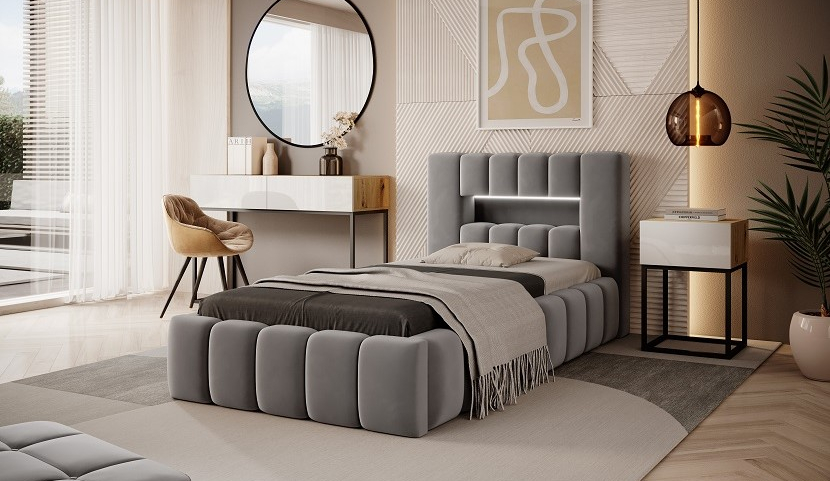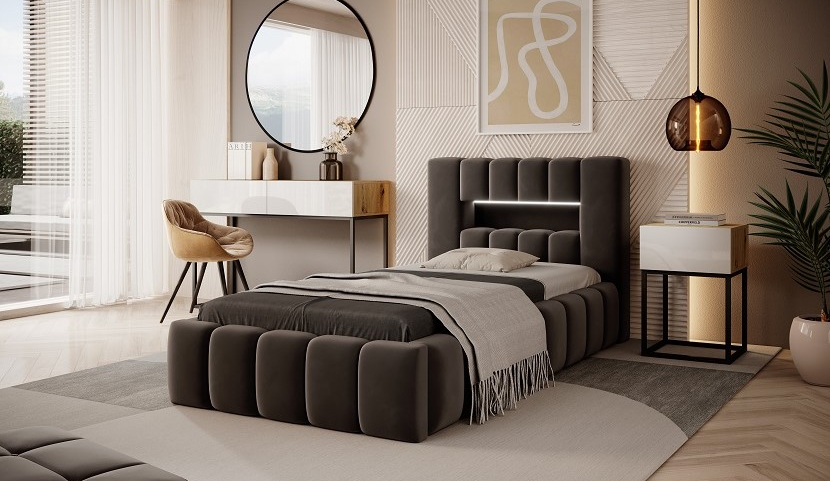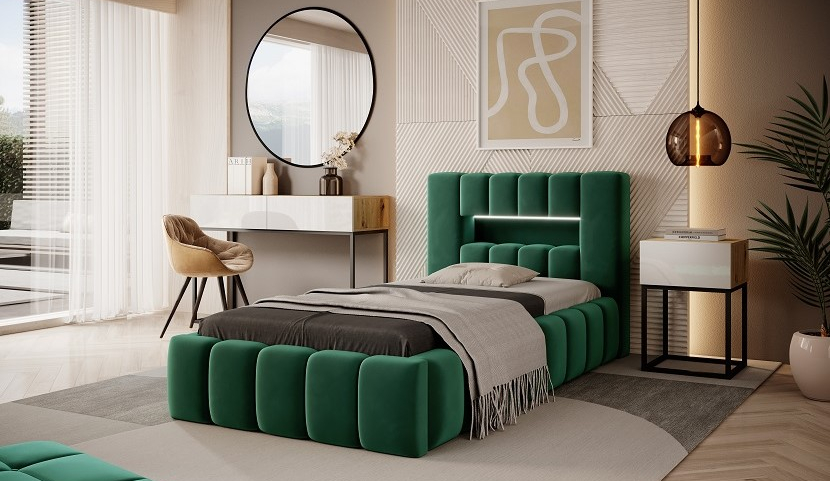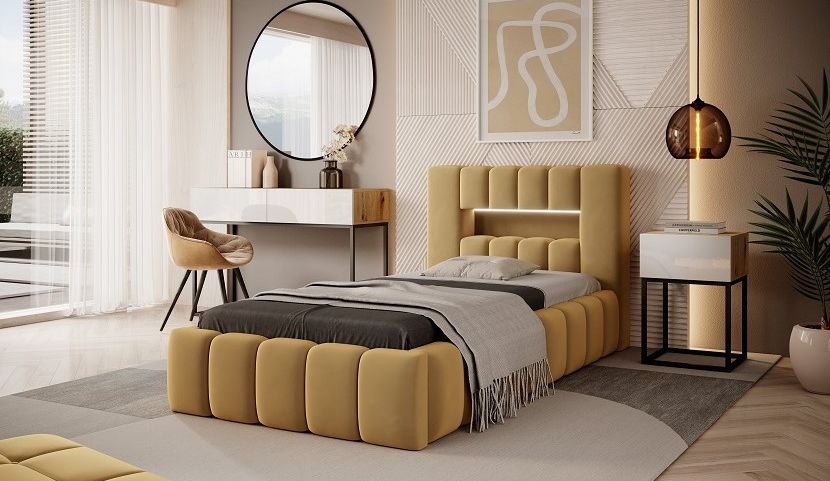 Lamica Upholstered Bed with LED Lighting - elegance and comfort
Are you looking for a piece of furniture with an unconventional design? Something that will beautifully complement your bedroom and at the same time help you sleep well? In that case, the Lamica bed presented by us will be a hit! One glance at a charming piece of furniture is enough to conclude that it just is made for you.

Lamica Bedroom Bed - practicality is just one of its advantages
Sleep takes up a large part of our lives. That is why it is so important to arrange your bedroom properly. How to go about it? It's easy! It is best to reach for furniture that reconciles beautiful appearance with high functionality. An example of such a product is undoubtedly the Lamica bedroom bed. This is an original solution created especially for all lovers of evening relaxation. The structure has a headboard equipped with built-in LED lighting. Thanks to this, it will allow you to easily immerse yourself in reading your favourite book or use your smartphone, without having to install an additional lamp. An interesting option in the LED lighting attached to the Lamica bed is also the ability to change the colour of the lamps. Red, blue or yellow? - any choice, any colour. In addition, the high headrest will provide its user with the necessary sense of security and protect you from contact with the cold wall. The soft upholstery on the edges of the structure will protect you from the risk of hitting a sharp corner. So forget about the situation in which the morning rush before leaving for work would end with bruises on your calves!
An additional advantage of the furniture is a spacious container for bedding. You can easily fit in it the textiles necessary when making the bed, blankets or even, less often, items, e.g. a down jacket. This is a great convenience for people who appreciate an orderly environment! The whole is complemented by a practical frame made of a combination of wood and metal. This component makes the mattress placed on it work better under the user's body, providing him/her with greater comfort of rest. At the same time, it allows air to circulate freely, thanks to which your mattress does not accumulate moisture, and it is harder for harmful microbes to settle inside.

Lamica Bedroom Bed - fashionable interior at your fingertips
The Lamica bed focuses on elegant stitching. You will find them both on the headboard and on the frame itself. Their presence makes the whole look exceptionally elegant, making it much easier for you to build an interesting arrangement. The possibility of choosing one of several available fabrics means that the presented model can be easily adapted to your composition, regardless of whether it belongs to a more classic or more modern interior design style.
T21 foam filling is soft and flexible,
Available with selected fabrics from the ELTAP collection,
Upholstered frame emphasizing the elegance of the bed,
Built-in LED lighting,
Legs made of plastic, thanks to which they do not scratch the floor surface,
Sleeping area - 90x200x33 cm - makes the bed perfect for a single or a teenager,
Practical container for bedding facilitating the organization of textiles.
Bed width: 108 cm,
Bed depth: 234 cm,
Backrest height: 92 cm,
Seat height: 33 cm,
Leg height: 1 cm,
Number of bedding containers: 1,
Dimensions of the bedding container: 202x90x16 cm,
Bed weight +/- 77 kg,
Bed load capacity: 120 kg.