Wardrobe Includo, 60x120 cm
back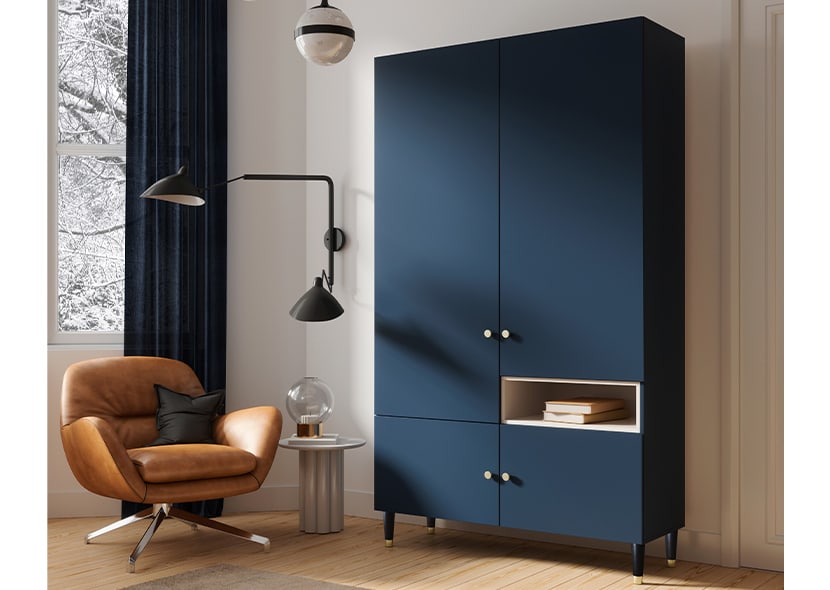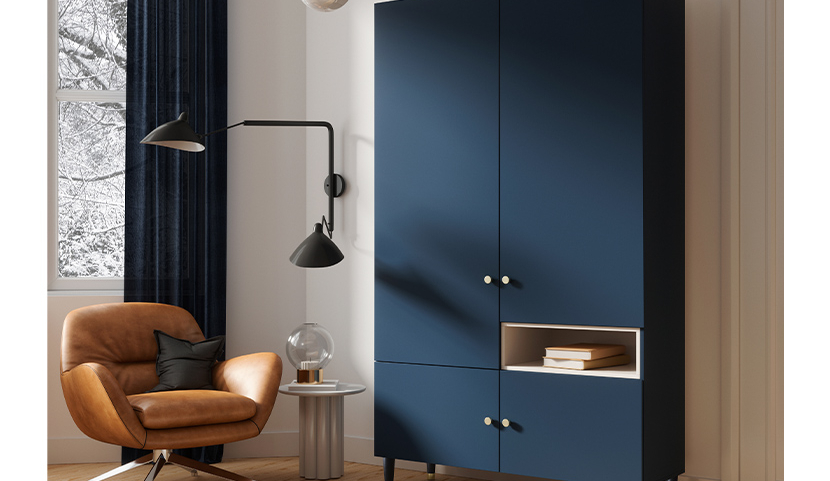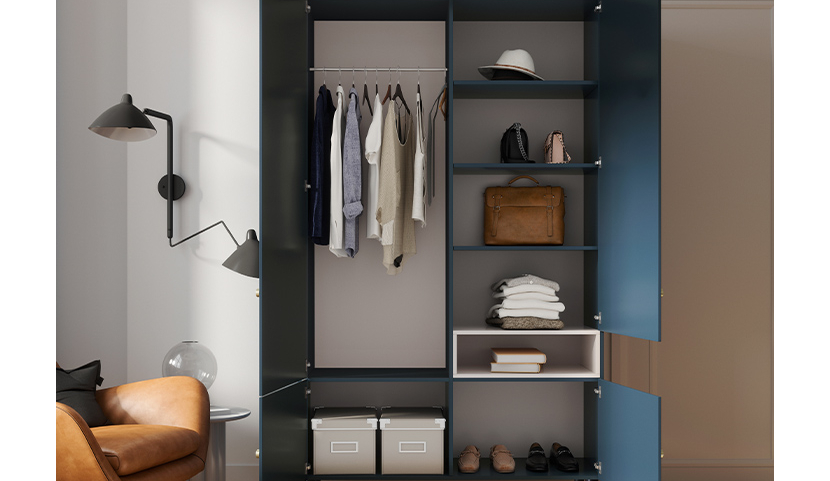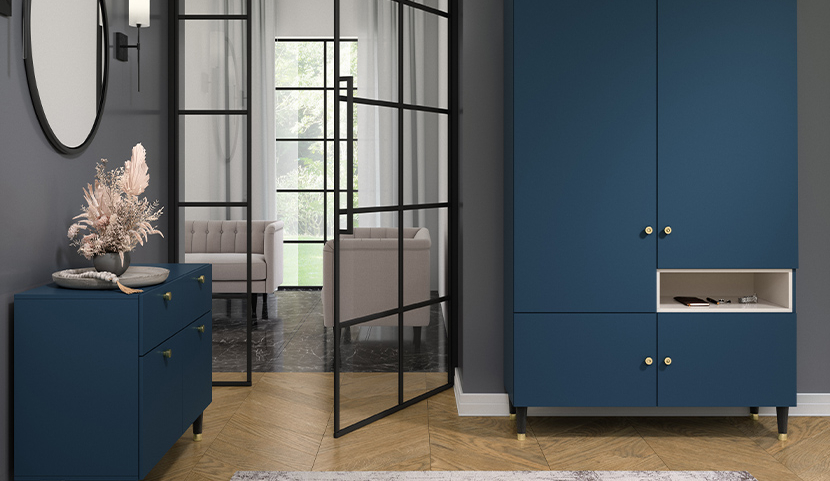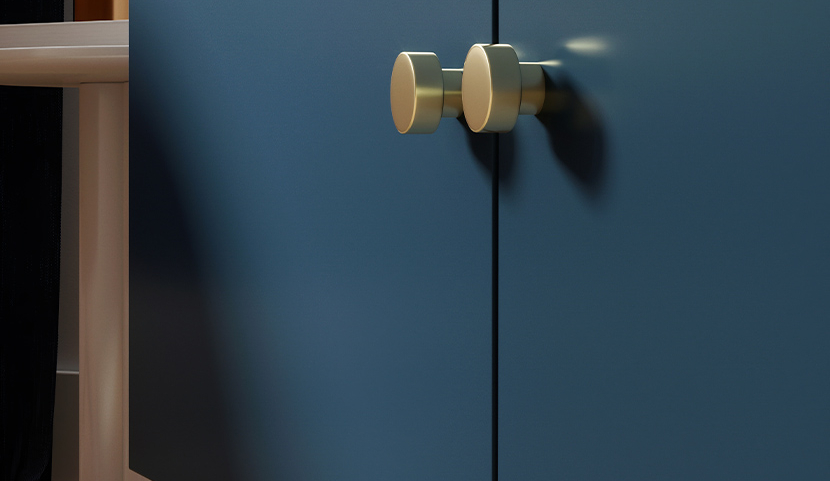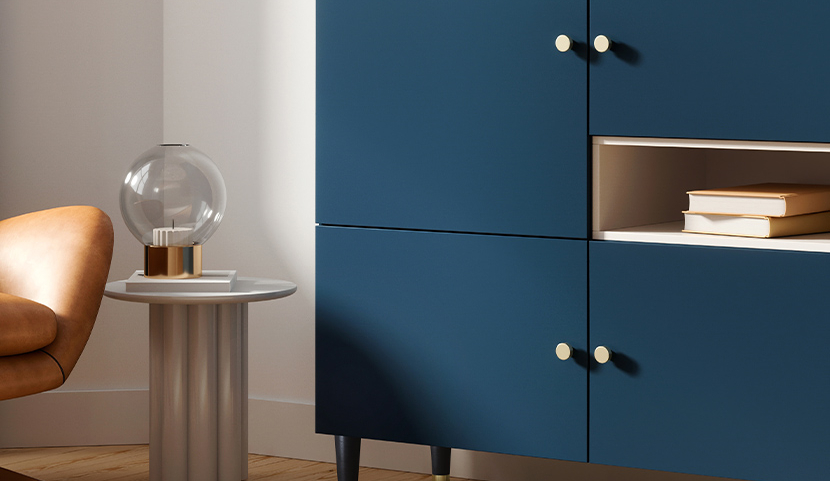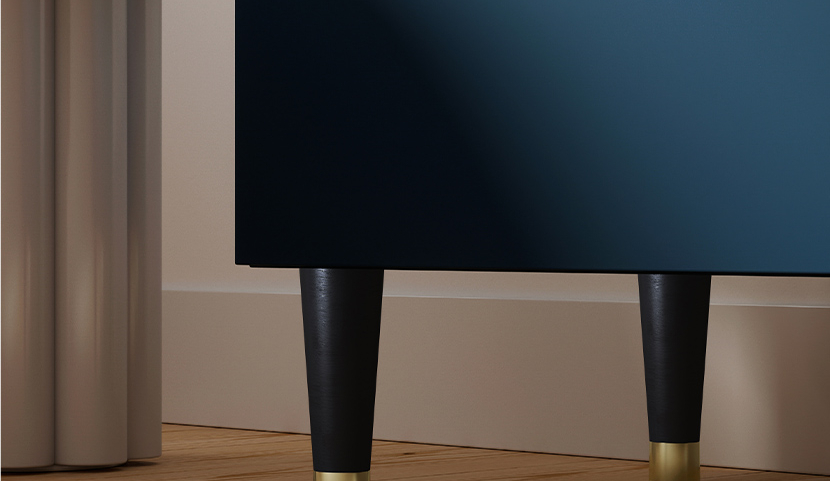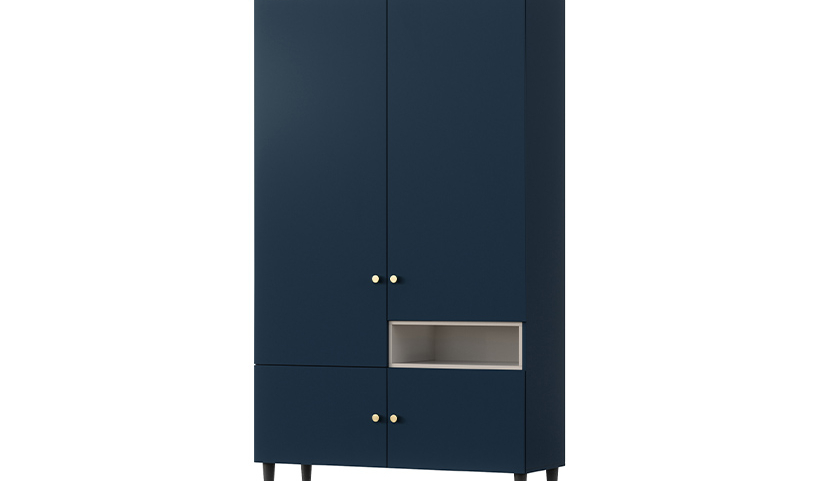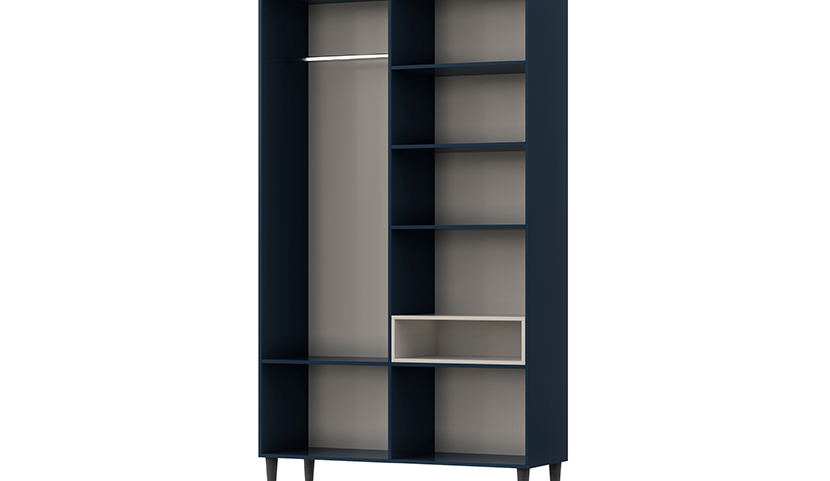 Includo closet - functionality and style in navy blue
Looking for a practical and stylish storage solution for your home? Our Includo collection, represented by the Includo closet, will meet your expectations. This piece of furniture characterized by its minimalist design will refresh your walk-in closet, hallway, living room or bedroom, adding a new shine to them at an affordable price. Includo is a perfect addition to any interior space with its rods, shelves and enclosed compartments that facilitate its versatile use in different areas of the house. This compact and simple closet with opening doors will save space, easily blend into your interior decor and help keep clothes and shoes in order.

Efficient storage with the Includo closet 60x120
The Includo closet, measuring 120x60x205 cm, offers functional storage solutions. It has six closed shelves and one open shelf, ideal for displaying favorite hats, bags or vacation photos.
The accessory stands out with its timeless design, characterized by black wooden legs decorated with gold elements and a gold handle that adds elegance.
With its extensive storage capabilities and attractive design, the Includo closet is an excellent choice for those looking for an efficient storage solution for their home. Explore some practical and inspiring clothing storage ideas and discover a range of furniture from the Includo collection that will let you enjoy neat and stylish space. If you need even more space, also check out our Includo closet 60x240.
Capacious drawers and shelves
High wooden legs with gold element
Wardrobe handles and rods included
Modern design
Gold handles
The type of mechanism is a ball slide - full extension.
Depth of product: 60 cm
Width of product: 120 cm
Heigth of product: 205 cm
Height of the leg: 15 cm
Weight of product: 70 kg
Materials used for the production of furniture legs: Wood (black/ gold colour)
Board thickness: 16 mm
Number of open shelves: 1
Number of closed shelves: 6
Number of doors: 4
similar products - Wardrobes